Budget backpacking is on the rise in Mexico among solo travelers despite negative media coverage. Recently, the cost of flights to Mexico City has dropped significantly from various major cities across the States.
It's not hard to find direct, round-trip flights to and from Mexico City ranging from the high $200s to the low $300s.
Because of the relative ease and low cost of travel, Mexico has long been one of the top destinations for solo international adventures from a US home base. With a wide variety of attractions and its diverse landscapes, Mexico is the perfect destination for food, entertainment, history, and culture.
As a first-time visitor, here's what you need to know:
Visas:
Tourists from the US can stay for up to 180 days without applying for a visa. Check travel advisories before you leave for the most up-to-date information.
Safety: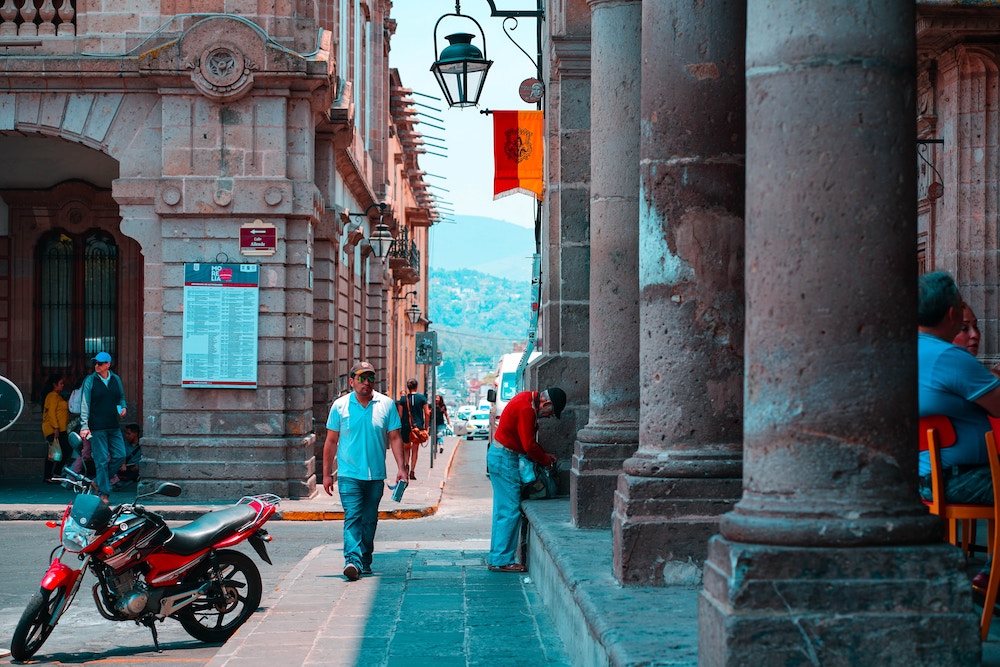 Despite recent news reporting, traveling in Mexico is no more dangerous than in most major cities all over the world. Use basic safety measures and you'll be fine.
Do not display obvious signs of wealth. Monitor your alcohol intake and call a licensed taxi after dark.
For those with limited Spanish-speaking abilities, have the name and address of your accommodations written down, or carry their business card. Use this information to easily catch a taxi home when lost.
Still a bit uneasy with exploring solo? Many cities offer guided walking tours or hop-on-hop-off tours.
Although quite safe, Mexico City in particular has implemented further safety measures for women and children under the age of 12. Solo female travelers can take advantage of Mexico City's female-only metro cars, with security guards restricting access.
Learning the basics of Spanish before you go will vastly improve your travel experience. Invest in a phrasebook, download a fun language learning app or take a language class once on the ground. For full immersion, consider a homestay with a local family. Making an effort to communicate in Spanish is appreciated, although it is possible to travel with limited language experience.
Although guidebooks can be very helpful, ask locals and accommodation staff about neighborhood safety.
Transportation: Getting There and Getting Around
Arriving at Mexico City International Airport (Aeropuerto Internacional Benito Juárez)
Mexico City is the most common arrival point. Most international flights arrive in Terminal 1, but a shuttle connection to Terminal 2 is available.
Taxi/Uber
For safety reasons, always take an authorized taxi directly to your destination. It is unwise to hail one on the street. Taxi stands are located within the airport. An attendant will print you a ticket with a price to hand to the driver. Be aware, Mexico City is vast, and traffic can be heavy. A trip from the airport to the southern neighborhood of Coyoacán can take up to an hour and a half. If the taxi cost is out of range, Uber is another option.
Local Public Transportation
If taxis aren't what you're looking for, try taking the metro. The airport is located at Terminal Aérea on the yellow line. Mexico City's transit system may appear intimidating at first, but it is well laid out and easy to navigate. Fares can be purchased from the booth attendants. Be aware that it can get very crowded during rush hour.
Long-Distance Buses
Bus classes include deluxe, executive, first, and second class. If traveling to Querétaro, Puebla, Toluca, Tlaxcala, and Pachuca, there are long-distance buses directly from Terminal 1 with a stop at Terminal 2. Bus companies include Estrella Roja, Estrella Blanca, Pullman, Caminante and Primera Plus.
From Querétaro, it's easy to reach San Miguel de Allende and Guanajuato. For other destinations, make your way to one of Mexico City's four terminals.
Terminal de Autobuses del Norte can be reached from the Autobuses del Norte metro station on the yellow line. It serves northern regions of Mexico, including the border with the United States. Some major cities from this terminal include Baja California, Chihuahua, Guanajuato, Jalisco, Nuevo Leon, San Luis Potosí, Sinaloa, Sonora, and Veracruz.
Terminal de Autobuses del Sur can be reached from the Tasqueña metro station on the blue line. It serves southern Mexico, including Acapulco, Cancún, Chiapas, Oaxaca, and Guerrero.
Terminal de Autobuses de Pasajeros Oriente (TAPO) can be reached from San Lázaro station on the pink and green lines. It serves southern and eastern Mexico, such as Chiapas, Puebla, Oaxaca, Quintana Roo and Yucatan.
Terminal Central del Poniente can be reached from Observatorio station on the pink line. It provides transportation to the western part of Mexico with destinations such as Querétaro, Guererro, Nayarit, Michoacan, and Oaxaca.
Arriving at Cancún International Airport
From Cancún International Airport, it's straightforward to take an ADO bus to downtown Cancún or downtown Playa del Carmen. Travelers going to Isla Mujeres can easily take a taxi to the ferry terminal.
The ADO downtown terminal in Cancún serves major destinations further south, such as Playa del Carmen and Chetumal.
From Playa del Carmen, frequent and low-cost collectivos (small minibusses) can easily be taken to destinations such as Tulum, Puerto Aventuras, and Akumal. ADO buses continue to Bacalar and Chetumal, and onwards to Belize. The ferry terminal to Cozumel is an easy five-minute walk from the long-distance bus station.
Arriving from Guatemala
When arriving from Guatemala, one of the first major Mexican cities will be Tapachula. From there, one can continue north to San Cristóbal de las Casas with OCC and Cristóbal Colon bus lines.
Accommodations: Where to Stay as a Solo Traveller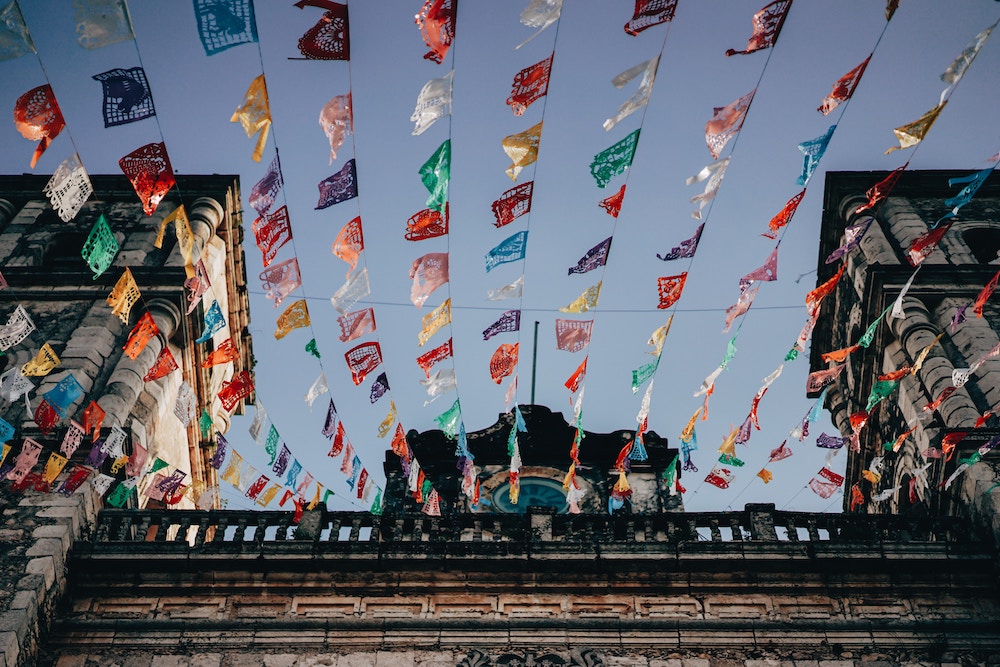 Mexico has a wide range of accommodations ranging from budget hostels to five-star chains and resorts. What you choose depends on your budget and style of travel. Are you here for the nightlife and prefer a central location, or do you prefer quiet family-style accommodations? Or is a strong WIFI signal the most important consideration for your digital nomad lifestyle?
Hostels
Hostels are a classic option. They're cheap, often centrally located, and they make it easy for solo travelers to gather route information and meet other individuals. The downside is the sacrifice of privacy for your budget, but single rooms are sometimes available at hostels.
Short-term Rentals
These are a popular pick for travelers who prefer to dive deeply into the local culture by staying in one destination for at least a month at a time. If done right, slow travel via short-term rentals can also save you a great deal of money. See our guide to short-term rentals.
Hotels
Hotels in Mexico range from expensive luxury accommodations to local rooms. Some are comparable in cost to hostels – another perk for travelers on a budget. Keep in mind that petty theft is not uncommon at hotels across Mexico and take precautions accordingly.
Homestays
Consider booking through Airbnb or Homestay if you're looking to connect with locals. Keep an eye out for accommodations that are shared with local families, and you may just get a truly off-the-beaten-path look into Mexican culture. A good grasp on the Spanish language is a perk here, but not entirely necessary.
Food: The Best Mexican Food on a Budget
Mexico is a diverse country with outstanding cuisine in each state. It's easy to find budget-friendly meals on every corner without sacrificing flavor or quality. Whether you're looking for traditional foods, sandwiches, or tacos, something on this list is going to become your new favorite dish.
Traditional Foods
Huarache is a wonderful dish that originated in Mexico City. The name refers to the oblong shape of the masa dough, which resembles handmade Mexican sandals.
Pozole is a traditional stew made from hominy, pork, onions, garlic, and lime. It is often served during holidays such as New Year's Eve, Christmas, Mexico's Independence Day, and birthdays. It can be found throughout the country.
Elote is a popular snack of corn on the cob and is often topped with mayonnaise, sour cream, lime, chili powder, and cheese.
Cochinita Pibil is pork, slow-roasted in banana leaves originating in the Yucatán and has hints of citrus and peppery annatto seed.
Poc Chuc is also a pork dish from the Yucatán, grilled in a citrus marinate and served with rice, beans, and avocado.
Tacos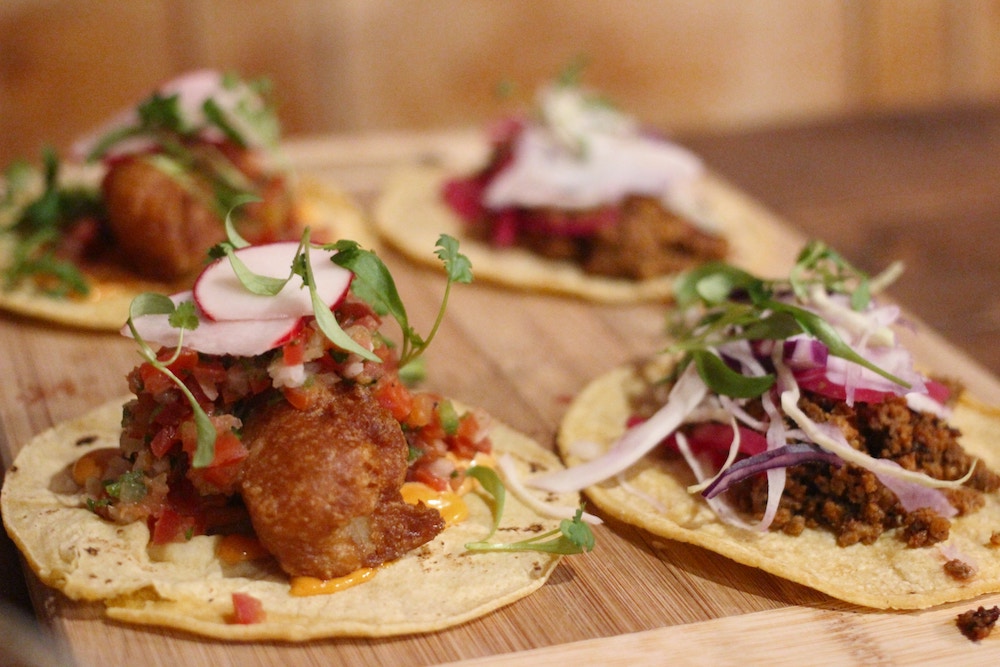 The taco varieties in Mexico seem endless and it's impossible to sample them all in a short trip. Do not miss the four most popular varieties, which can easily be found in any city.
Tacos al pastor are perhaps the most famous of Mexican tacos and for good reason. These flavourful bites originated under the influence of Syrian immigrants in central Mexico but can now be found everywhere. They consist of pork sliced off a rotating spit, similar to a shawarma, and are topped with pineapple, onions, and cilantro.
Tacos al asador are grilled meat tacos, such as chorizo asado (sausage) or carne asada (beef).
Tacos de canasta (basket tacos) are corn tortillas and meat, steamed in a cloth-covered basket.
Carnitas use shredded pork that has been simmered in lard until tender and are served with onion and cilantro.
Sandwiches
Tortas can be found on many corners and are popular across the country. Served on a roll called a bolillo, they are filled with ham, avocado, eggs, cheese, tomatoes, and/or shredded lettuce.
Cemita Poblana is a variation of a torta found in Puebla. Be warned, bring your appetite – these are quite large. The bun is covered in sesame seeds. The sandwich includes milanesa (breaded meat), chicken, or ham. Then they are topped with avocado, onions, cheese, chilis, and salsa roja (red sauce).
Entertainment: 
Museum lovers will be at home in Mexico City with the Museo Nacional de Artes, Museo de Arte Popular, Museo Nacional de Antropologia and Museo Frida Kahlo. In Puebla, El Museo Nacional de la Revolución is a must for all Mexican history aficionados interested in Puebla's role in the Mexican Revolution.
Into nightlife? Look out for various pub crawls that will orient you within each new city. Some popular cities for nightlife include Mexico City and Cancún.
Lucha Libre or Mexican wrestling is another fantastic way to spend the day. Go see the luchadores every Tuesday, Friday, and Sunday at Arena México, in Mexico City.