As a travel destination, Japan evokes images of cherry blossoms, bullet trains, and Mt Fuji. It also has a reputation for being fast-paced and tech crazed. Certainly Tokyo and other mainland cities live up to these expectations.
However, to many people's surprise, Japan also has a laid-back side. Okinawa in southern Japan offers visitors a unique glimpse of local lifestyle. Instead of skyscrapers and neon, here one finds ocean vistas, world-class scuba diving, and a funky beach culture.  It's also relatively easy to travel here; because of the presence of US military bases on Okinawa, English is spoken widely and many restaurants accept US dollars. Unfortunately, travelers to Japan often bypass Okinawa completely, focusing on typical mainland attractions. But there are so many reasons to visit this remote island – here are just a few of them.
A budget-friendly alternative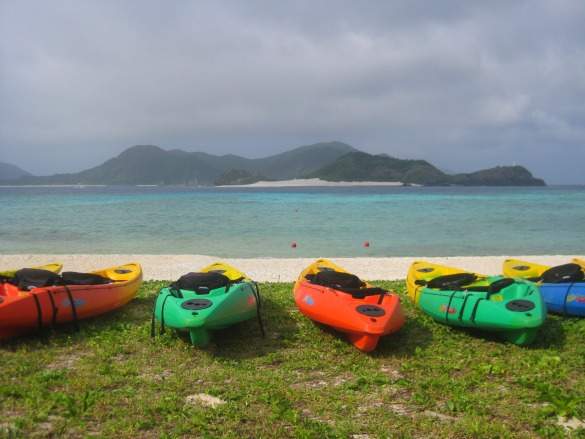 A main advantage of traveling south is that your money stretches longer. Business Week named Tokyo, Yokohama, Nagoya, and Kobe the world's most expensive cities in 2010. The cost of living is certainly cheaper in Okinawa, resulting in lower prices for food, entertainment, and accommodation. In fact, the island is a popular destination for mainlanders who take advantage of the cheaper steaks and seafood, dinner shows, and high-rise beach resorts.
Okinawa has a range of inexpensive lodging. Popular with divers and surfers are minshuku lodges (tatami rooms) near the ocean, where guests can rent a bed without meals and share a bathroom. In Naha, the island's capitol, cheap dormitories are easy to find. There are even fun campgrounds such as Beach Rock Village, where guests sleep in teepees and eat meals in a giant tree house. Not the concrete jungle image of Japan you had in mind, is it?
Although mainland Japan is known for its exciting nightlife, Okinawa offers the same opportunities for excellent dining, drinking, cultural festivals, and entertainment at lower cost.
Lodging at small inns averages about 3,500 yen ($35 US) per night and set meals with rice, seaweed, noodles, and fish cost about 1,000 yen ($10 US). In addition, many natural attractions such as the beaches, forests, and caves cost nothing at all. Getting around Okinawa's city centre in Naha is easy given its monorail and bus system to major areas, but unlike the mainland, there is no extensive train network so you'll have to rent a car to explore some beaches or visit the northern part of the island.
Special cuisine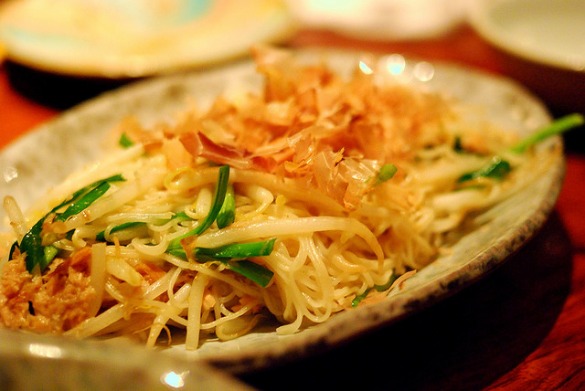 If you're looking for the secret to youth, you just might find it in Okinawa. The unique diet has gained renown in recent years for extending longevity among residents. In fact, Okinawa boasts one of the highest concentrations of centenarians in the world.
Although traditional Japanese food can be enjoyed here, local staples include seaweed, sweet potato, goya, peanut tofu, jasmine tea, and special black pork. The goya, or bitter melon is so ubiquitous it can be found in everything from stir-fries to milk shakes to beer.
In addition, Okinawan soba and locally made rice wine, awamori are distinct from mainland incarnations.   Divine fresh pineapple and mango can be bought from roadside vendors, and the most popular local ice cream flavor is beni imo, purple sweet potato. Okinawan cuisine is worth experiencing during a visit to Japan, and the health benefits are unparalleled.
Local festivals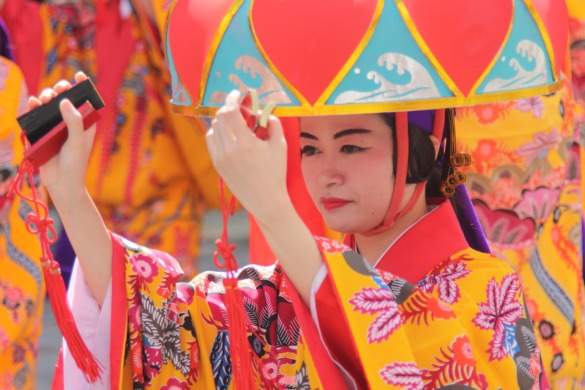 Many Okinawan arts, festivals, and rituals have elements of Chinese and Japanese heritage, making them distinctive from mainland. Locals are extremely proud of their traditions and keep them alive by regularly hosting cultural events. If you visit the island almost any time of year, you're likely to witness one.
The Naha Tug of War is the most famous event on island, and it is recognized in the Guinness Book of Records as the world' largest. Each October, 25,000 locals and tourists alike pull on a giant rope weighing 20 tons in a test of strength. Other popular events include endless Eisa dancing during the summer and a cherry blossom festival in the winter. For visitors who want to avoid cherry blossom frenzy in Kyoto or Tokyo during March and April, Okinawa is a great alternative.
There are also karate tournaments (Okinawa was the birthplace of this martial art), children's sumo wrestling, dragon boat racing, and bullfighting. All are unique encounters one may not be able to experience on the mainland.
Natural and historical sights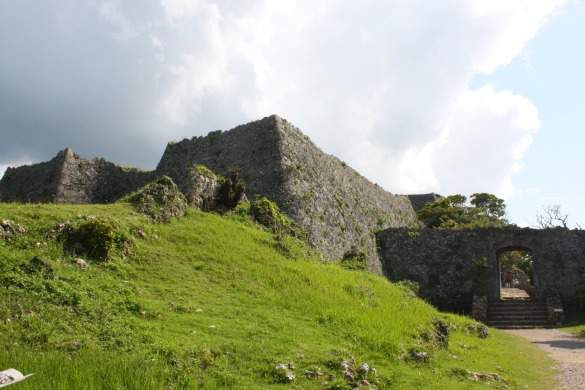 Okinawa boasts many places of natural and historical interest. Here visitors can explore underground cave mazes with geologic rock formations thousands of years old. Gyokusendo Cave, one of the largest at 5 km long, is home to a staggering one million stalactites and stalagmites.
There are 11 UNESCO World Heritage Sites including ancient castles, stone walkways, and shrines built by local royalty during the 14th century. Finally, as Okinawa was the sight of fierce fighting during World War II, there are countless battlegrounds, military bunkers, and museums. In particular, Peace Prayer Park honors over 240,000 Japanese and foreign soldiers who lost their lives on the island.
Beach paradise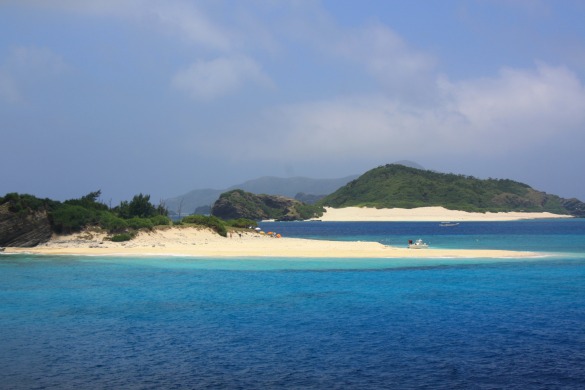 Perhaps Okinawa's best feature is that it's an island paradise. For snorkelers and scuba divers, the mild climate year round offers chances to enjoy the warm ocean of the East China Sea. Several reefs are renown for their excellent underwater conditions. Sea life includes clown fish, barracuda, turtles, hammerhead sharks, and manta rays amid underwater caves and wreckage from WWII.
Okinawa is an excellent jumping off point for nearby islands. The Keramas, a chain of 22 mostly uninhabited islands, are easily accessible for day-trippers looking for a little solitude. Other destinations accessible by ferry include pastoral Ieshima island, which has lily and hibiscus fields overlooking the ocean, the heavily forested Kume island, and Yoron island, home to elusive "star sand."
While Okinawa may not conform to general conceptions about Japan, it offers visitors a different experience. Here you can escape the hustle bustle of mainland, lounge on secluded beaches, chomp on fresh pineapple, and breathe fresh ocean air far from the frenetic energy of Tokyo.
Okinawa is best reached by flying from mainland Japan. JAL, ANA, and Skymark Airlines operate direct flights from Tokyo, which average about $250 US. There are also ferries, but the trip can take up to 44 hours and may be no cheaper than flying. The busiest travel times of year include New Year's Holiday, Obon (mid August), and Golden Week (end of April).
Search here for flights to Okinawa or read about more ways to save on your trip to Japan.
Food photo by maaco; all others by the author and may not be used without permission