Our "Sustainable Travel" series is sponsored by Global Basecamps.  Global Basecamps is specialty travel company that helps independent travelers research and book locally owned boutique hotels, off-the-beaten path lodges and multi-day excursions all over the world. Whether hiking the Inca Trail, experiencing a traditional Japanese Ryokan, or relaxing on the beaches of Thailand, Global Basecamps specializes in designing completely customized itineraries to meet each travelers specific priorities and match their travel style.
---
Age-old converts to the humble bicycle and "buy local" adage, continental Europe could teach the rest of the world a thing or two about caring for the environment. In fact, some of Europe's major cities are ramping up their eco initiatives so much that they're hitting headlines all over the world. Options for eco-conscious travelers are soaring, too, with eco-hotels and "green" hostels spanning all budgets, and tour companies working hard to provide sustainable and environmentally friendly options.
From free bicycle rentals, hybrid taxi-cabs, and bustling farmer's markets to inner city renewable energy zones, these 10 cities top the rankings when it comes to Europe's most eco-friendly cities.
[social]
1. Amsterdam, Netherlands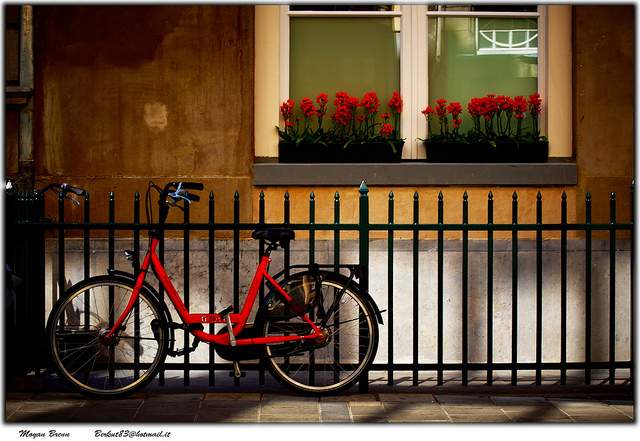 Amsterdam may be better known for its liberal drugs policies and laid back cafes crammed with eager overseas students, but there's more to this hippie haven than meets the headlines. Something of a pioneer in environmental awareness, Amsterdam brought in innovative energy management projects back in 2009, with new power hookups for electric cars, solar panels, and household wind turbines and is still working towards its goal of a 40% drop in emissions by 2025.
Travelers can get in on the action by indulging in the abundant local fare, from freshly baked pastries to home-brewed herbal teas, or taking a pedal boat tour along the city's labyrinth of picturesque canals. Transport gets an eco-friendly makeover here, too, with cyclists counting for some 75% of city cruisers and making it the most common transport option in the city. Better ditch the tour bus and hire a pushbike instead.
Book a hostel in Amsterdam and read The First-Time Guide to Renting a Bike in Amsterdam
2. Malmö, Sweden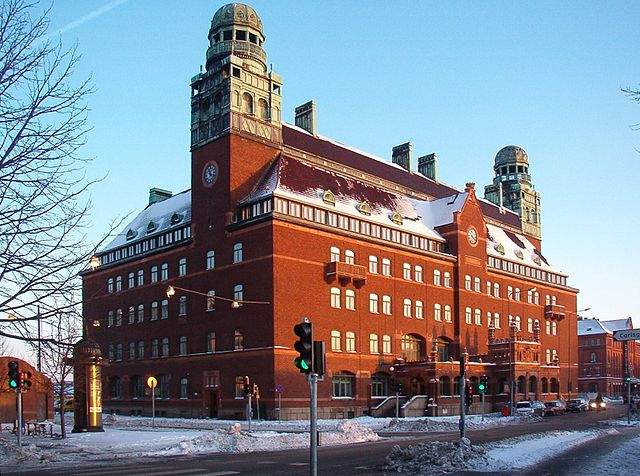 Stockholm might garner the international attention, but it's Malmö, Sweden's third largest city, that's topping the ratings when it comes to green living. The city is home to the world's third largest wind farm, a wide cycle network, and an impressive amount of parks and green spaces. Most interestingly, the city is home to an innovative new urban development located on the city's western harbor – an entirely green district housing some 10,000 inhabitants and utilizing water harvesting, solar power, and wind power to furnace a 100% renewable energy zone.
If that's not enough to entice you, the laidback city boasts a renowned contemporary art scene (and some 50 art galleries in downtown alone) and hosts the beloved Malmö Festival -an eight-day music, art, and theatre extravaganza held in the summer months.
Check out our Sweden Travel Guide and  book a flight to Sweden
3. Hamburg, Germany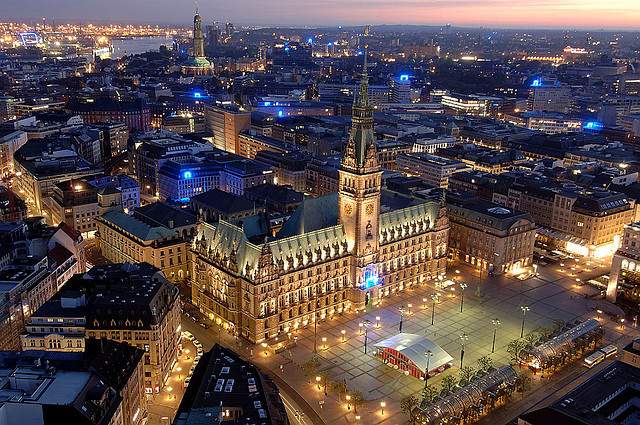 A list of Europe's eco-friendly cities wouldn't be complete without a nod to the 2011 European Green Capital – Hamburg. Lying along the Elbe River, the city is scattered with greenery from vast public parks and flowering gardens to lakeside beaches and shaded woodlands, turning the urban sprawl into a haven of natural beauty. Visitors can take a boat trip along winding canals, pedal around the city streets or pound the pavements at the Hamburg Fish market, a 300 year old tradition held each Sunday.
Those looking to cut down their carbon footprint and save a few bucks should look out for the city's "car-less Sundays," held several times annually, when the city centre is graced with free public transportation, or take advantage of the city center's free bicycle rental scheme. If you need a speedier form of transport though, don't fret – the S-bahn airport train is powered entirely from renewable sources, and over 300 green taxicabs plough the streets daily.
Find airfare to Hamburg 
4. Zurich, Switzerland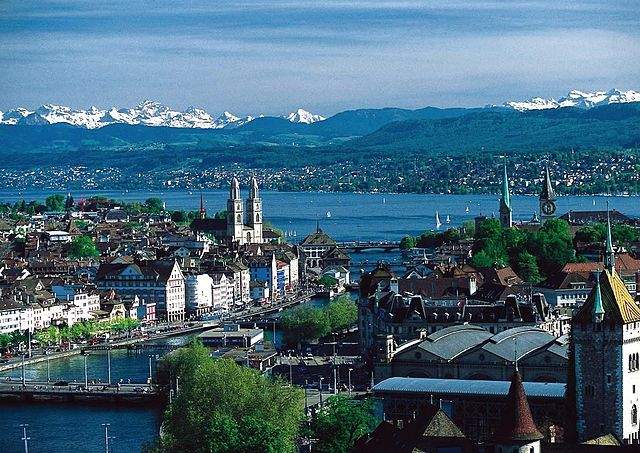 Whether you're heading their for the snow, the picturesque views, or just to stock up on Lindt chocolate, Switzerland offers some of the most stunning and pristine natural landscapes in Europe and a quality of life that often ranks among the highest in the world. Zürich is a pretty good place to start off if you're looking to get back to nature – there's nearby hiking and skiing in the Swiss Alps, boat trips on Lake Zürich, and fauna-filled woodlands to cycle through. And it's not only the scenery that is impressive – the city's environmental policies (city dwellers recently voted in a referendum to enforce individual CO2 limits) mean the air quality is a noticeable notch above most. There are also bicycle-only zones, a rapid development of renewable energy sources, and innovative waste reduction schemes. Even tourism is getting on the eco band wagon – alongside walking and cycling tours, visitors can even tour the city on eco friendly electric scooters.
Book a hostel in Zurich and check out our adventure trips in Switzerland
5. Budapest, Hungary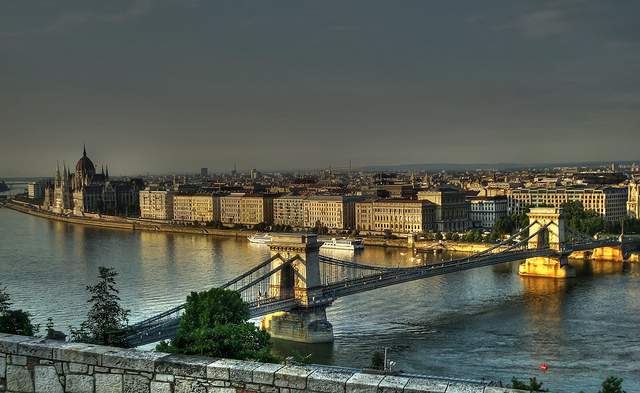 Not only is Budapest one of Europe's most beautiful capitals (and featured on the UNESCO's World Heritage list, no less) but it has catapulted itself to the top of the green list in recent years. This is a city that knows how to make environmental awareness fun, hosting events like the 2009 Eco Costume Fashion Show, where designs were fabricated from recycled materials and a mass cycle expedition to promote Earth Day in the same year (a record 50,000 cyclists participated).
Tourists have plenty of eco-friendly options at their fingertips too, with a high concentration of hotels taking big steps towards sustainable and environmentally sound practices, and lower budget hostels following suit, too. Visitors can hit the city on foot or hire a rental bike to whiz between the sights – make sure to stop off and sample some local pastries along the way.
Read about the pros and cons of adding Budapest to a RTW Trip and read Eight Ways to Experience the Best of Eastern Europe in Budapest
6. Reykjavik, Iceland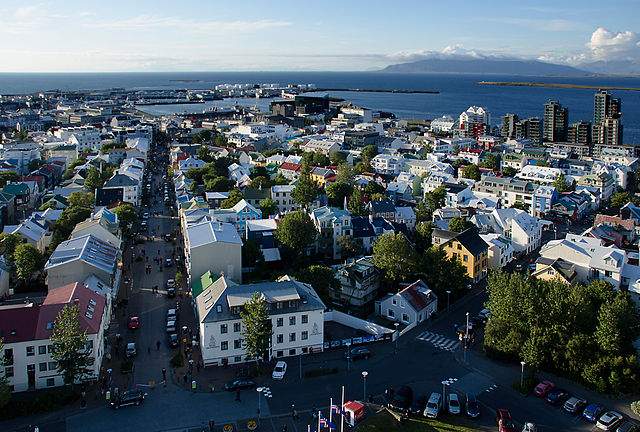 Whether you're hitting the city's notoriously eccentric party scene or getting steamy in a geothermal hot spring, Iceland has plenty of eco-friendly options available. The country makes good use of its abundant geothermal activity, harnessing the natural heat source for much of its electricity and power needs, and making it one of the most energy-efficient destinations in Europe – hydrogen buses even run the city routes. In fact, so devoted to its green credentials is Reykjavik that the powers that be have pledged to make the city fossil-fuel-free by 2050, as well as aiming for the title "the cleanest city in Europe."
For a city so focused on cleanliness and environmental awareness, you'd be forgiven for writing Reykjavik off as boring, but the reality is far from it – the capital is a hive of hip bars, stylish eateries, and art galleries, not to mention its stunning backdrop of sulfur puffing volcanoes and dolphin-filled ocean.
Read 10 Reasons to Visit Iceland Now and book a hostel in Reykjavik
7. Riga, Latvia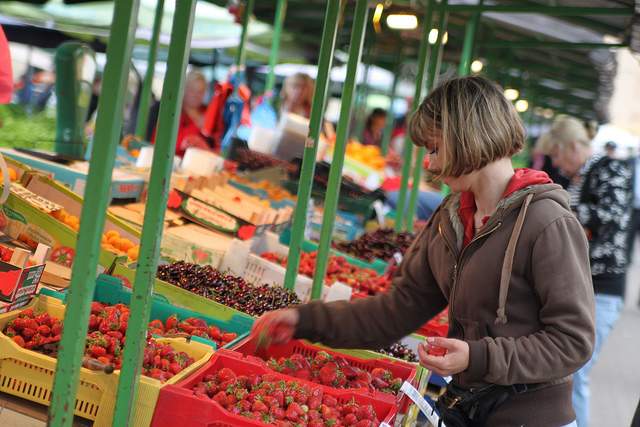 This tiny Baltic country earns some serious eco credentials by being one of few regions that actually reduce greenhouse gas emissions, thanks to the abundant forests and peat bogs that naturally convert carbon dioxide to biomass. Add to that the fact that Latvia has the lowest CO2 emissions within the European Union states and that the capital, Riga, is one of Europe's cleanest, and you've got one seriously green holiday destination.
There's plenty to enjoy, too, from sandy beaches to wild jungle hikes and stunning lakes brimming with salmon. Despite its harrowing history, this eastern European country is an up and coming destination, tucked away at the back of the guidebook and still offering virgin territory untrampled by the backpacker masses. Bird watching, trekking, camping, and boating are all possibilities, as is exploring the country's national parks – from the densely forested Gauja National Park to the sandy beaches of the Slitere National Park, there's plenty of chances to get back to nature.
Read Riga, Latvia: 8 Reasons Why You Should Visit Soon and find a flight to Riga
8. Copenhagen, Denmark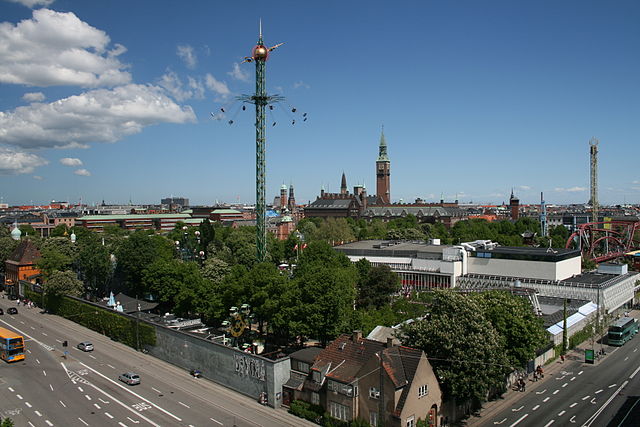 A bicycle city (with free rental bikes available) with an enormous offshore wind farm and an excellent public transport system, Copenhagen is an obvious choice for green travelers. Trendy and upmarket, the city offers everything from chic shopping boutiques and a celebrated art scene to quaint cobbled streets and cutting edge architecture. The city has no shortage of green activities, too – there's open-air swimming down at the harbor pools (proof of how clean the waterways are) and the world's first carbon-neutral theme park, Tivoli Gardens. Eco conscious shoppers will be in their element here as eco fashion labels, organic perfumeries, and vintage boutiques abound, and thankfully, sustainable travel includes eating local produce too – as good an excuse as any to tuck into some of those famous (and incredibly morish) Danish pastries!
Read 9 of the Coolest Art Hotels in the World and check out our Copenhagen Travel Guide
9. Nantes, France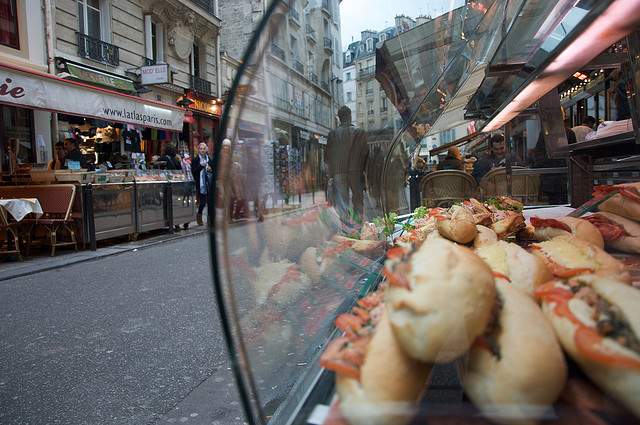 Set to swagger into the spotlight in 2013 as the annual European Green Capital, Nantes is a city that has put time and energy into their environmental programs and has worked hard to gain credibility in the battle against climate change.
Lacking the crowds and pomp of Paris, but retaining enough history and culture to interest the masses, Nantes has become a popular spot for those seeking out some tranquility amidst urban life. Certainly Nantes lives up to its reputation – the city is spotless, the grass carefully mowed, and electric tramways and bicycles are the most common forms of transport. Even the motorway roundabouts are bursting with displays of colorful flowers. The city's latest project is a botanical hanging garden, featuring plants from around the world nestled onto the balconies of a skyscraper – an innovative take on urban nature if ever there was one.
Explore our adventure trips in France and check out the WhyGo France site 
10. Vitoria-Gasteiz, Spain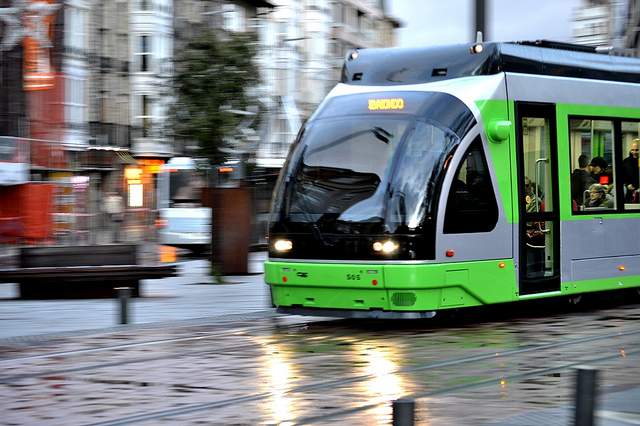 Few cities have it as sorted as Spain's Victoria-Gasteiz, a small town in the Basque mountains where the city districts are divided into three "circles," each encompassing different areas of development – the city centre, land converted into greenery, public parks, and protected mountain and forest areas. It's these ambitious developments that has seen the city awarded the 2012 European Green Capital title, an honor sure to draw in a few more eco tourists.
Read more about ecotourism around the world:
---
Ecotourism is the fastest growing segment of the world's largest industry.  Traveling slowly, utilizing local transport, and planning eco tours are just a few ways to ensure your trip to Europe is eco-friendly.  By selecting an eco conscious tour company like Global Basecamps, travelers can enjoy their journey knowing their tourism dollars are helping the community and minimizing their impact on the environment.  Further, in an effort to reduce the amount of carbon dioxide in the atmosphere, Global Basecamps partners with CarbonFund.org to plant a tree for every trip sold.
Photo credits:  1. Amsterdam – Moyan_Brenn, 2. Malmo, Sweden – Holger.Ellgaard, 3. Hamburg, Germany – baden03, 4. Zurich, Switzerland – MadGeographer, 5. Budapest, Hungary – DukeOfUddebo, 6. Reykjavik, Iceland – Pjt56 , 7. Riga, Latvia – To Uncertainty And Beyond, 8. Copenhagen, Denmark – Philaweb, 9. Nantes, France –jmarquez, 10. Vitoria-Gasteiz, Spain – aiol