BootsnAll loves European train travel. We love the convenience and efficiency, and how it gives us more of a sense of place than traveling by plane. And given the 21st century hassles that accompany any trip to an airport, we love trains even more.
We also love saving money, and that's why we're pleased to announce our new European rail tool. It offers BootsnAll customers access to a unique partnership with the Italian rail system that includes some pretty sizable discounts on train tickets. You'll be able to search for and book train tickets anywhere in Europe, too, for travels throughout the continent.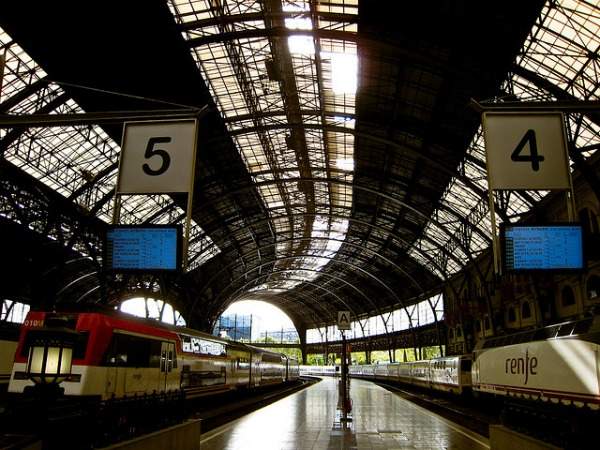 For years now, the plethora of European low-cost airlines have been doing their level best to tempt us away from the trains we adore. Sometimes it works. Sometimes a flight is the right choice. But for many trips during a European vacation, the train is still the best option – and we hope this new European rail tool will make the process easy and budget-friendly.
The biggest perks are for people traveling within Italy, but there are benefits for all European train travelers. Here are six benefits to booking train tickets using our new European rail tool.
6 Benefits of Our New Europe Rail Tool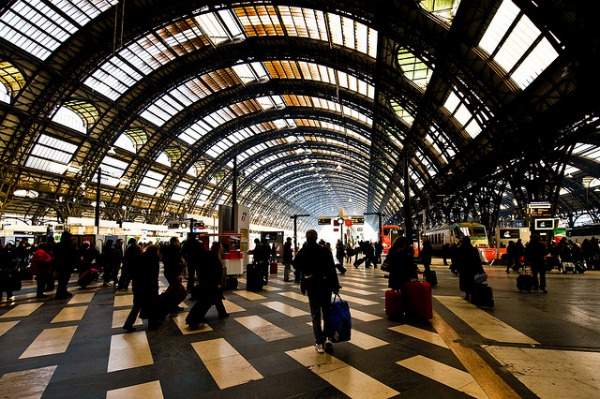 This is our favorite part about this new product, because we love saving money when we travel – and we know you do, too. Italy's train system has long advertised great discounts on its website for tickets purchased in advance – but those tickets were (frustratingly) only accessible if you had an Italian credit card.
With this European rail tool, you'll have access to the same discounts advertised on the official Trenitalia website for purchases up to 60 days in advance – discounts of up to 30%, depending on how far ahead you're booking, what type of train you're taking, and what your route is. These are big discounts we're talking about – savings that can add up to lots of extra pizzas and gelato. Or a down payment on some Prada shoes. Pick your poison.
>> Further reading – Italy Train Travel Guide, How to Buy Italy Train Tickets and When to Buy Italy Train Tickets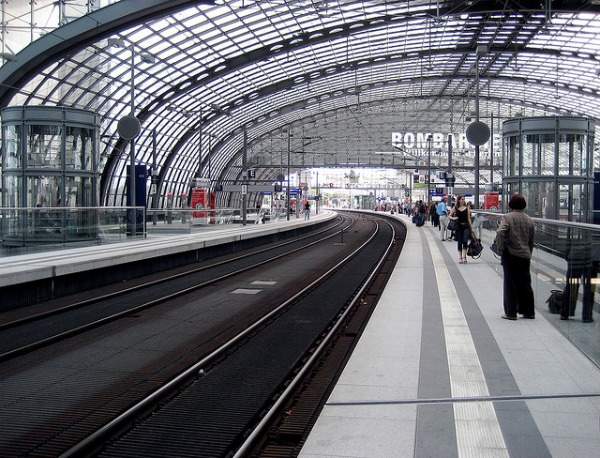 2. Avoid the Lines
Travelers who have been to Europe during the high season know that the lines in train stations can be extremely long, with both locals and tourists looking to get out of town. Even if you've bought a Eurail Pass before leaving home, you may still need to pick up reservations for certain segments of your trip – and that still means waiting in line.
This European rail tool will let you buy not only tickets ahead of time but also reservations – so you can skip the lines at the train stations and proceed directly to the train. For travelers with limited vacation days, any time you can reclaim from activities like "waiting in line" and apply toward activities like "gorging on pasta" is especially nice.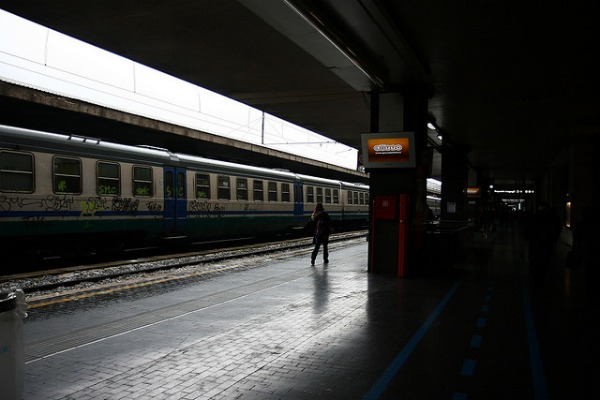 3. Instant Tickets, No Shipping Required
Other companies that sell Italian train tickets online only sell paper tickets – once you buy your tickets, they're shipped to you. This takes time, so you've got to order them well enough in advance to have them arrive before you leave home, and if the window of opportunity is too short you'll have to use express shipping, which costs even more.
Using our new European rail tool, any train trips you book that are entirely within Italy are delivered to you as e-tickets moments after you purchase them. You'll get an email with a confirmation code, and you'll either be able to show that code directly to a conductor or use it to print out a paper ticket from an automated machine at the train station before you board the train. This means you can buy your tickets just before you leave home, no waiting or paying for shipping. Instant gratification is a beautiful thing, no?
Note that tickets for journeys that begin outside Italy still require paper tickets.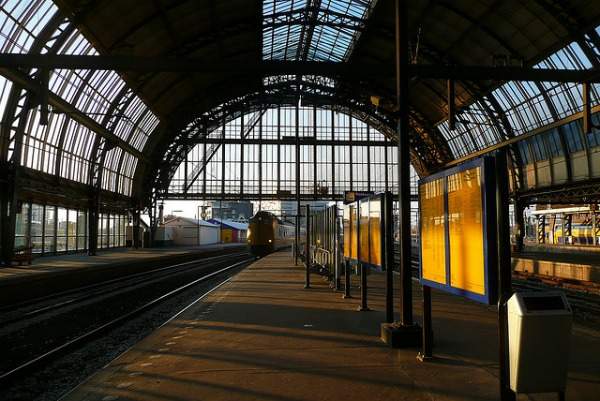 4. Use Any Credit Card
Those Trenitalia discounts have always been appealing, and they've long been out of the reach of anyone who didn't have an Italian credit card. There are some people who have had success booking directly on Trenitalia's site, but it's not accessible for everyone, and you often won't find out it didn't work until you're most of the way through the process. Oh, and then sometimes the error message is in Italian.
With this European rail tool, any credit card will work – no matter where you are, or what country your credit card comes from, you'll be able to successfully buy Italian train tickets (not to mention tickets anywhere else in Europe), take advantage of the same Trenitalia discounts, and conduct the entire transaction in English. No Italian translator required.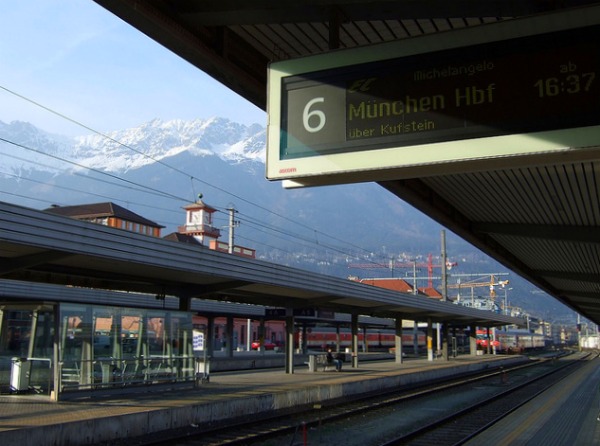 5. Get Only What You Need: Tickets, Reservations, or Both
As mentioned, this new European rail tool will let you buy whatever train tickets you need – the big discounts are for Italian train travel, and you can still buy tickets on trains running throughout Europe. What if you've decided that you'll save money by getting a Eurail Pass? You won't need tickets, so how does this help you?
Assuming you're using any trains that require reservations in addition to tickets, our European rail tool is still very helpful – because you can buy individual seat reservations if you already have a Rail Pass of any kind. So whether you're buying city-to-city tickets (also called point-to-point tickets), or just a seat reservation to pair with your Rail Pass — this means you still get to skip the line at the train station – you'll have both your Rail Pass (which acts as your ticket) and the reservations you bought using our service. You can get right on your train and find your seat.
>> Further reading – Train Tickets vs. Reservations in Italy: What's the Difference? and When to Buy an Italy Rail Pass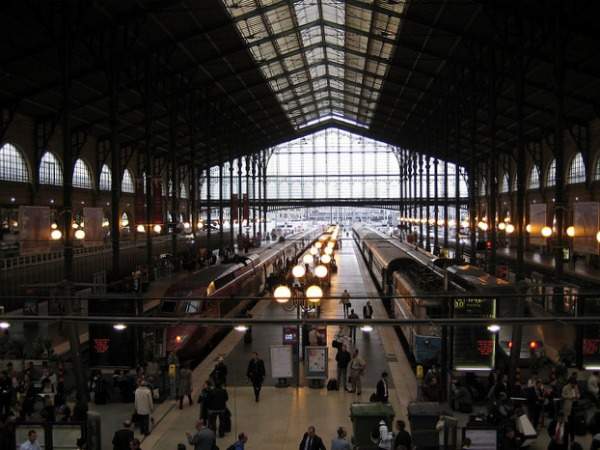 6. Transactions in U.S. Dollars
This benefit isn't a universal one, but so many of BootsnAll's readers and customers are based in the United States that it does have a pretty broad reach. If you happened to get lucky and your credit card was accepted on the Trenitalia site, or if you decided to wait and buy your train tickets in Italy or wherever else you're traveling in Europe, the transactions would be in euro. And that, for anyone whose home currency isn't the euro, means exchange fees on those transactions.
Train tickets purchased using this new European rail tool are purchased in U.S. dollars – which means that for anyone whose credit and debit cards come from the U.S. there are no exchange fees for these transactions. And that's just another way to save money on your trip.
Where will you be traveling by train to next?
photos, top to bottom, by: *clairity*, gribbly, eliotc, DanielHP, flavouz, James Cridland, Terrazzo