At BootsnAll, we aim to give you all the resources you need to book the right trip for you – whether that be an epic round the world adventure, a backpacking trip to see the best of Southeast Asia, a week losing yourself in the museums of Europe's capital cities, or a relaxing weekend trip to a beach nearby. From big trips to small, nearby and faraway, we want to inspire you to get out and see the world. And we know that sometimes the best inspiration comes from reading about the trips of people just like you.
That's why we're launching a new series, Traveler Postcard, in which we profile a real trip – highlighting the best of a destination as seen by a particular person on a particular trip. They'll share what they did, what they liked and disliked, and how much they spent, giving you a personal perspective and real tips to plan your trip.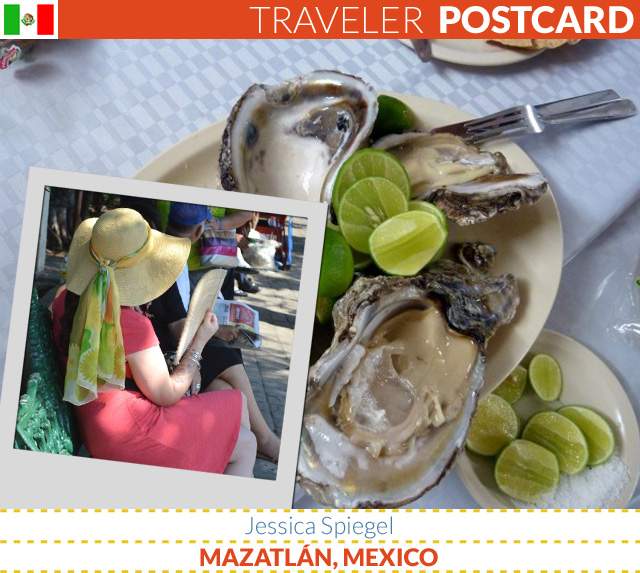 Traveler Name: Jessica Spiegel, BootsnAll writer for WhyGo Italy (among others)
Destination: Mazatlán, Mexico
Dates: October 31-November 4, 2011 (4 nights/5 days)
This trip is a good option for people who want sun, sand, and surf, as well as cheap food and lodging, but who also want to be able to get there easily and not have to worry too much about infrastructure questions. It's a good middle ground between an all-inclusive resort situation and getting too far off the beaten path, because there's plenty to do that doesn't require being at a resort.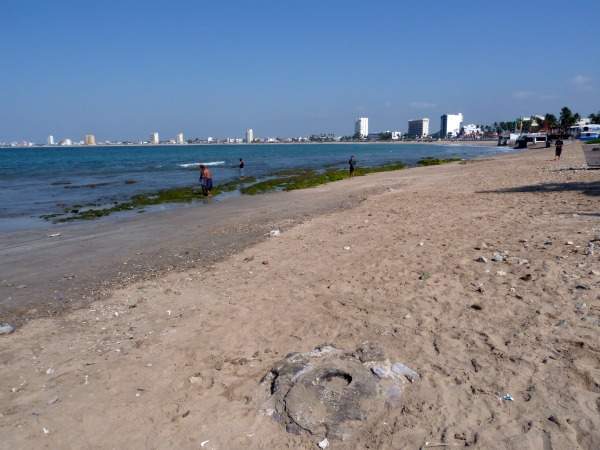 Why did you choose this destination?
I was invited on a press trip by the Mazatlan Hotel Association, so my itinerary was pre-planned for me and my expenses were taken care of – but I'd never been to Mexico before and wanted to challenge my idea of a Mexican beach resort city. I'm interested in places that seem like they might not be appealing to indie travelers – many of those places have things to offer that aren't tourist-trap-y, if people take the time to look – and I wanted to see if Mazatlán was the kind of place I could have fun without being a "resort" person. Turns out, it was. Heck, maybe next I'll go on a cruise… (Okay, I'm kidding about that last part.)
What was the biggest surprise of the destination?
You can drink the water in Mazatlán. I know it sounds silly, but I was so prepared for the whole "it's Mexico, you can't drink the water" thing – and, frankly, so scared that I was going to slip up and get sick – that finding out the water in the hotels is purified and the water in most restaurants (even the seemingly locals-only ones) is purified was a big surprise and a relief. In one locals' spot I even had a homemade barley version of horchata, that refreshing "milk" usually made from rice and spiced with cinnamon – it was "bottled" in a previously-used plastic water bottle, and when I poured the contents into my glass (with ice cubes, of course) there was a thick, brown sludge at the bottom. I didn't ask questions. I drank it. It was delicious. I lived. (Don't let that stop you from asking if the water is purified, however, because the answer isn't always going to be yes.)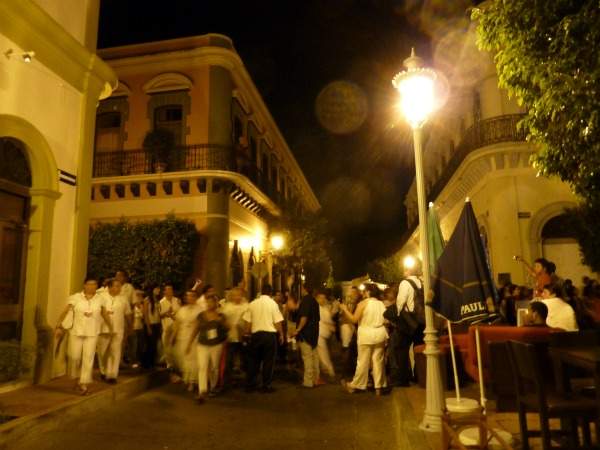 What was the best experience on your trip?
One of the best parts of the trip was seeing some of the Day of the Dead parade. The Day of the Dead is a major holiday in some parts of Mexico, and while it's not as big of a deal in others (including Mazatlán) there are still festivities and it's still a national holiday when things are likely to be closed. The parade in Mazatlán was on the night of November 1, and the official national holiday is November 2. It felt a bit like a New Orleans parade, with a brass band leading the charge from the Plaza Machado in the heart of the old city and people following in procession behind the "official" parade, but this one had people dressed up in Day of the Dead costumes and face paint, as well as a "beer cart" – people kept approaching with upheld plastic cups saying, "Cerveza! Cerveza!" and the guys on the cart were working constantly, refilling cups from the kegs on board. It was just such a jubilant atmosphere, and it was so much fun to fall in line and not care where we were going.
[social]
Did anything about the trip disappoint you? Were there any "must do" activities or attractions that you found overrated?
It depends on what your "must do" list looks like, but Señor Frog's (which originated in Mazatlán) is ubiquitous in the city – and not worth the time, in my opinion. It was on the press trip itinerary, but I didn't stay long. It's everything you imagine – an overly loud and alcohol-fueled spring break party vibe – and nothing about it gives you a flavor of Mazatlán. If you could be pretty much anywhere, what's the point of going? Besides that, the food is nothing special and the drinks are far more expensive than you can get at other bars in the city.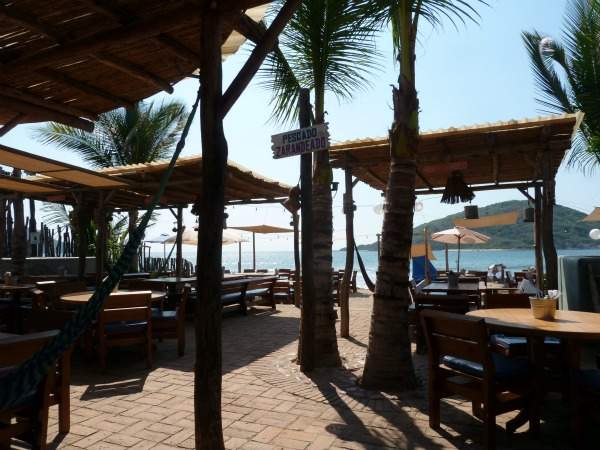 What was your best meal of the trip?
It was a culinary press trip, so we had some pretty incredible meals, but one of my favorites was at Diego's Beach House (Calle Florida 100) – he grilled a fish for us that had been caught a few hours before. The fish itself was fantastic, but it's the restaurant that makes the experience – it's right on the beach. You eat your food with your feet in the sand. There are picnic-style tables with umbrellas if you want to escape the sun, or you can retire to a lounge chair at the front of the restaurant (AKA there's nothing between you and the water except a little more sand). There are even two small pools the kids can splash around in to give mom and dad more time to savor a meal and (possibly) a sunset.
Everything about the place is casual, but the food is spectacular. Diego knows what he's doing with fish. Diego's Beach House is off the so-called "Malecon," the main drag between the old city and the resort area of the Golden Zone, and it's much closer to the Golden Zone end – so you'll need to drive or hire a taxi. It's worth the trek, though.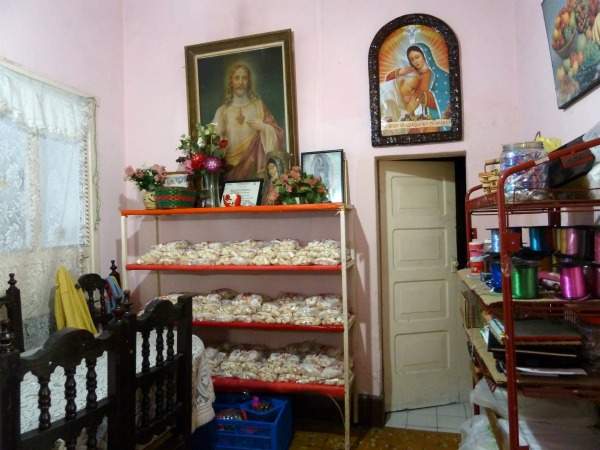 What is one experience you would tell other travelers not to miss in this destination?
We got to visit the "factory" where a Mazatlán treat is made – they're called "Suaves," and they're coconut-covered marshmallows. I have a sweet tooth, so I'm partial to any local candy, but I particularly like them when they come with a story.
In this case, the woman who started making Suaves something like 50 years ago (she's about 85 now) did so in her living room – and that's where they're still made. She and her family still live in the house – the dining room table is flanked by rickety shelving piled high with bags of Suaves ready to go to market, and the kitchen they use to cook their own meals is right across the hall from the living-room-cum-Suaves-factory – and although they don't really have walk-in traffic you can get Suaves at the Pino Suarez market and some of the other stores in Mazatlán. Some of the city tours also include stops at the Suaves house, so if you're interested you should ask a tour company before you sign up.
The marshmallows themselves are great – fluffy squares with a light coating of toasted coconut – but the thing I can't get over is the smell. The smell of the Suaves house itself gets into every single bag, so when you open the bag just imagine if all the air you were breathing had that slightly sweet, slightly toasty aroma. I'm not kidding, I wanted to bottle it as a perfume.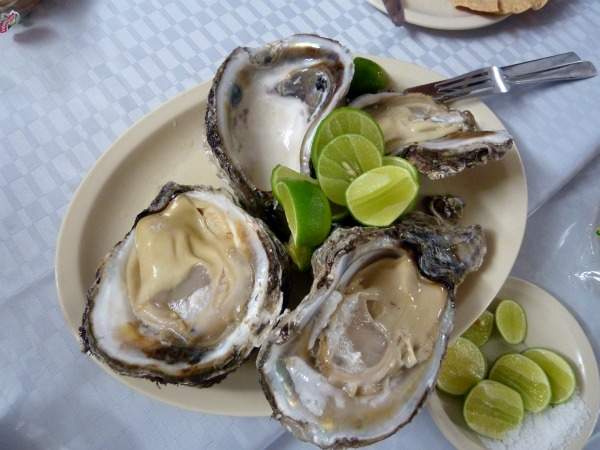 What item, hotel, or experience is worth a splurge?
It's not really a splurge, except that it will cost you a hefty taxi fare, but there's a restaurant not far from the Mazatlán airport that does really excellent seafood. They're not open for dinner, and the lines at midday can (I'm told) snake down the street, but if you get there early (they open around 9:30) you shouldn't have much of a wait. It's called Cuchupetas (Jesus Carranza y Reforma 301) and it's in the town of Villa Union a few minutes' drive from the airport. I've never seen bigger oysters in my life than they served at Cuchupetas – the meat alone was bigger than some filet mignons I've had. We made this our final meal in Mazatlán before flying home – the airport is so close I was still picking bits of octopus out of my teeth when we pulled up outside the terminal.
What was the weather like when you were there? Would you recommend visiting at a different time for optimal weather?
It was in the high 80s/low 90s (F) the whole week, and humid. I was told that late March is the best time weather-wise, when it's not humid and it's still warm, the summers are the rainy season (so skip that), and the shoulder months are May and October.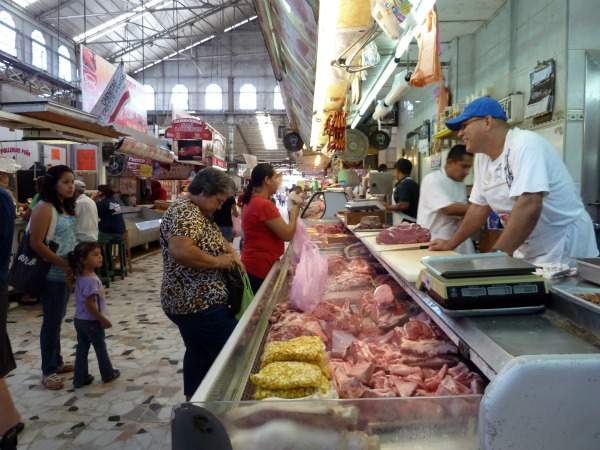 How easy or difficult was it to travel independently in the destination (in terms of getting around, cost, safety, language and culture shock)?
If you stay in the historic center of Mazatlán rather than the all-inclusive resort end of the city (which, if you're an indie traveler, is what you'd do), then it's a very easy place to visit independently. You can explore the old city on foot – you can even walk to the beach, it's cheap, and most people you'll run into speak at least a little (if not a lot) of English. If you want to get out of the city and explore towns in the area, that's when you'll either need to rent a car, hire a driver, or reserve a spot on a day tour; it's not as easy to get around outside the city by public transport.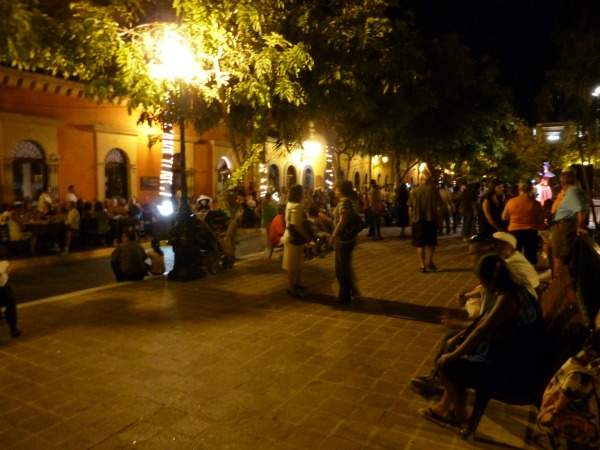 Would you recommend this destination to other independent travelers? Why or why not?
I would recommend Mazatlán to indie travelers, but not if they equate "travel" with "challenges." Mazatlán is a very easy place to visit, so if you feel like you need to work for your destinations you might find Mazatlán boring. But anyone looking for a beach destination without the seemingly-requisite resort trappings, however, would do well to look at Mazatlán – it offers all the conveniences of a touristy Mexican beach city with the bonus of having an historic city right on the beach, a host of smaller/boutique hotels to choose from, and local restaurants that welcome tourists (but are really there for the residents).
How much did you spend?
Again, this was a press trip, but here are estimates of what an independent traveler can expect to pay in Mazatlán.
There are hotels in the old center with rooms for under $50/night. A couple lovely boutique hotels – The Melville Hotel (Constitucion 99) and the Hotel Machado (Sixto Osuna 510) – may not have many rooms but they're right in the historic center and are closer to $30/night. The old hotel that used to host the likes of John Wayne and Frank Sinatra, the Belmar Hotel (Olas Altas 166), is being renovated but has a few rooms available now and will likely remain a very budget-friendly property, with rooms under $50/night – and it's in the old center and overlooks the beach.
To get around within Mazatlán, you can take city buses (the destinations are often painted on the windshield, and tickets are usually less than 50 cents) or taxis (make sure to ask what the fare is for a given distance before you get in). For a uniquely Mazatlán experience, hail a pulmonia – a sort of souped-up golf cart taxi – but recognize that these are often more expensive than normal taxis. Again, determine the price before you get in.
You can get good meals for $3-8/person easily. In some places (like the Panama restaurants) the portions are quite large, and in others you'll pay for each taco or gordita (usually $1.50 each). Beer is plentiful and can be less than $1/each.
Van day tours are common, and can be a good option for getting out of the city if you don't rent a car. They range from $25-45/person and include things like visiting nearby colonial towns, seeing an agave distillery, and going on a boat ride to check out the wildlife. Other activities include zipline canopy tours nearby ($75/person, including transport to/from hotel), horseback riding on the beach ($30-45/person, some including transport to/from hotel), golf (about $125 green fees), and sport fishing excursions ($332/boat, up to 4 people). The Mazatlán Aquarium costs less than $8/person (kids get in for less than $5). Shopping at the big Pino Suarez market means you can haggle (except on the food items), but in individual stores the prices are more likely to be fixed. The beaches are public and free, so you don't need to pay a thing to enjoy Mazatlán's biggest attraction!

» Accommodation in the old center (estimate): $30 per night X 4 nights = $120
» Transport from airport to hotel (estimate): $30/taxi (up to four people) each way = $60
» Food and drink (estimate): $30 per day X 5 days = $150 (and that's being generous, for lots of beer!)
» Tours I did during my trip: $35 El Quelite tour + $38 agave distillery tour = $73 (not including tips for the guides)
Plan your own trip
photographs by Jessica Spiegel (all rights reserved)