Our "Sustainable Travel" series is sponsored by Global Basecamps.  Global Basecamps is specialty travel company that helps independent travelers research and book locally owned boutique hotels, off-the-beaten path lodges and multi-day excursions all over the world. Whether hiking the Inca Trail, experiencing a traditional Japanese Ryokan, or relaxing on the beaches of Thailand, Global Basecamps specializes in designing completely customized itineraries to meet each travelers specific priorities and match their travel style.
---
Whether you're looking to support local communities, broaden your cultural horizons, or simply soak up the party atmosphere, there are hundreds of local festivals that offer an entertaining insight into your travel destination.
From sampling witchetty grubs at New Zealand's Wildfood Festival to mud sliding in South Korea or munching on oyster tacos to celebrate the Californian oyster harvest, these 10 festivals are some of the world's most unique celebrations of local produce.
1. Wildfoods Festival, New Zealand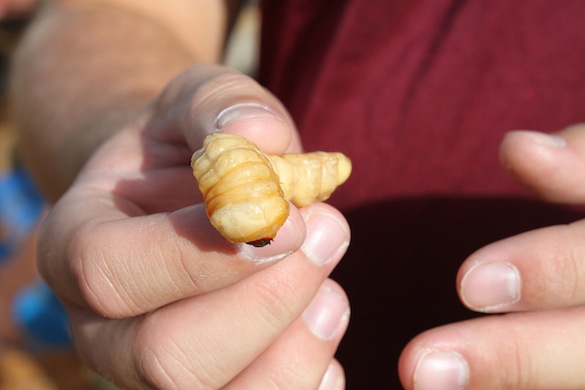 Fancy munching on worm truffles or slurping some chocolate-coated Huhu beetles? Hokitika's world-famous Wildfoods Festival is not just about forcing the weird and wonderful onto camera-wielding tourists, it's an important celebration of New Zealand culture and pays homage to some of the historic foodstuffs once consumed by the island's inhabitants (with a creative twist, of course). There are few things not on offer here, and culinary adventurers can line their guts with all number of bizarre delicacies from lamb's testicles and sheep's brains to roasted earthworms or wasp larvae ice cream. Wash it all down with a cup of Gorse Flower wine or Stallion's Semen (yes, really). For the less daring, try a whitebait patty – a regional favorite – or opt for more appealing offerings like wild pork or whiskey sausages.
Held in March each year on the South Island's west coast, the Wildfoods Festival draws in some 15,000 visitors to the small town, offering an unbeatable opportunity for local businesses to present their creations to an international audience. For best results bring your camera, a few try-anything mates, and an empty stomach.
Book a flight to Christchurch and check out hostels in New Zealand
2. Fête du pain, Paris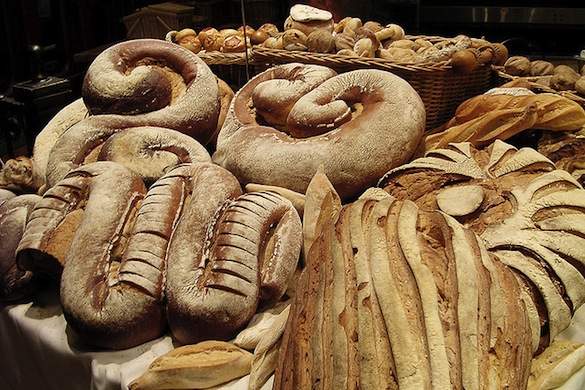 From their love affair with quality wine and the smorgasbord of cheeses presented after each meal, to their questionable affinity with frog's legs and snails, the French stereotype is very much imbued with gastronomic imagery. It seems fitting then, that the city of romance and fine dining would play host to a celebration of the most iconic French foodstuff around – the humble baguette.
The Fête du pain (Bread Festival) is held annually throughout the week following the day of Saint-Honoré (the patron saint of bakers) and is a chance for local bakers to show off their skills and celebrate the country's rich bread making traditions with a host of events, bread making workshops, and displays. There are plenty of opportunities to enrich your taste buds, too, with bread sampling as well as food stalls offering the best of French staples – expect smelly cheese and freshly baked breads, washed down with cup after cup of red wine. The event culminates in the "Grand Prix de Baguette de tradition Francaise" – a competition pitting teams of regional bakers against each other, in search of the best baguette.
Find a flight to Paris and check out our Paris Travel Guide
3. Big Green Gathering, UK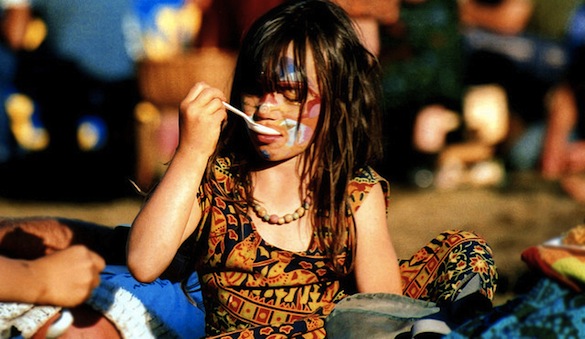 This Welsh festival does exactly what it says on the tin, bringing together a vast gathering of hippies and eco-warriors to celebrate all things "green." With 3 days of music, poetry, and workshops, a designated craft zone, holistic healing area, and heaps of child-friendly activities, there's plenty of stimulation for the sixth senses.
Promoting community action and countrywide green initiatives, the Big Green Gathering puts its focus on educational fun, and participants can take part in any number of instructive workshops from bread baking to solar panel repair. You could even learn how to build your own bicycle or make your own bio-diesel. Best of all, everything here is designed with ethical and sustainable principles in mind – think solar showers, wind powered entertainment areas, and market stalls packed with locally-produced, eco-friendly wares.
This year's event runs from the 2-5 August in Chepstow near the Welsh/English border and is expecting around 5,000 attendees.
Book a flight to London and read our Travel Guide to Wales
4. Phuket Vegetarian festival, Thailand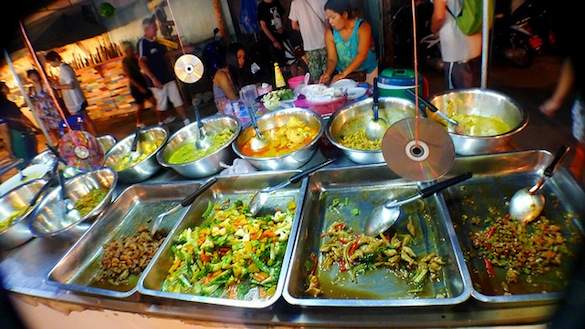 Thailand might be better renowned for its decidedly non-eco-friendly beach raves and vast consumption of cheap alcohol, but the Phuket Vegetarian Festival offers a welcome shift away from drinking and onto food. The celebration, held in the 9th Chinese lunar month, derives from a Chinese religious festival where participants would refrain from meat consumption for nine days and nights in order to purify their bodies and minds.
[social]
Vegetarians taking part traditionally dress in white, and Chinese temples in and around Phuket serve up a range of meat-free meals as part of the religious ceremonies. During the festivities, the town comes alive with colorful processions and lively street entertainment, culminating in a vibrant parade on the last day, where onlookers can witness the fire walking and body piercing undertaken by the mediums of the gods. Celebrations aside, this is a perfect time to delve into the vegetarian menu and sample some of Thailand's most delicious delicacies – from sweet and sour tofu or sweet corn soup to international favorite Pad Thai – they'll be an abundance of street stalls waving Chinese flags to denote their vegetarianism.
Check out adventure trips in Thailand and look for a hostel in Phuket
5. Oktoberfest, Germany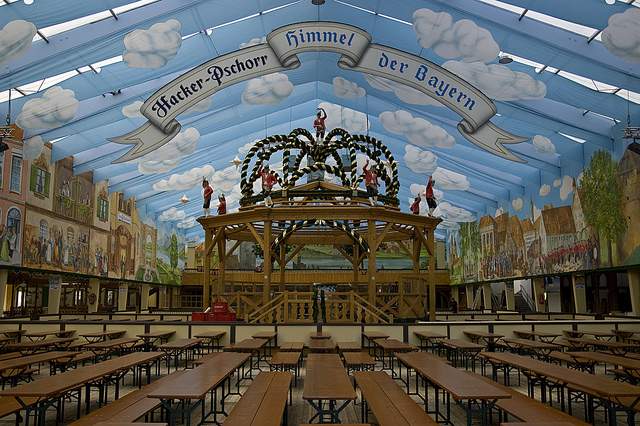 A 16-day event drawing in crowds of more than 5 million people and getting through some 6.6 million liters of beer, it would be easy to think of Oktoberfest as one giant drinking game, but there's more to the occasion than that. Held in Munich in late September each year, Oktoberfest is a celebration of Bavarian traditions, and even the beers, of which there are plenty, are a salute to the local community with all beers served at the festival brewed within the city limits of Munich. From the opening 12-gun salute and the tapping of the first keg of beer, the festivities get quickly underway – don a traditional Bavarian hat (Tirolerhüte), tuck into a pretzel, and join in one of the world's greatest parties.
Read How to Enjoy Oktoberfest on a Beer Budget
6. Nava Cider Festival, Spain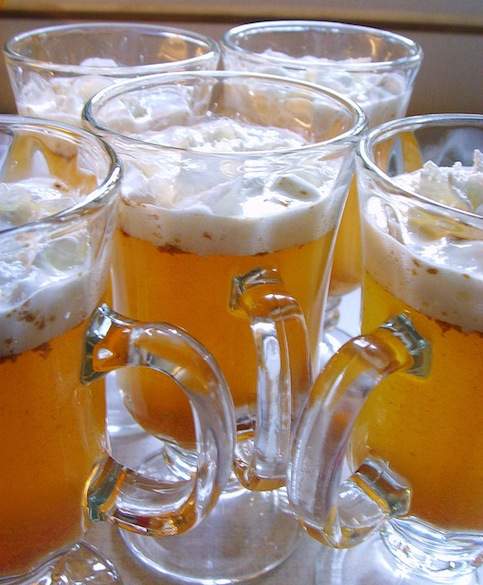 Whilst we're on the theme of alcoholic festivities, the Nava Cider Festival is another great opportunity to sample some locally brewed beverages, with hundreds of microbrewers descending on the town during the summer event. Held in the small town of Nava in North-west Spain, the Cider Festival injects the region with life – Spanish fiesta style – with sawdust-floored bars serving up the apple drink until the early hours. The volume of apples grown in the region makes it home to an impressive array of local producers, and the art of cider drinking is a valued pastime here. Expect cider served up in fancy Champagne bottles and poured from lofty heights alongside speciality cider tasting and a cider pouring competition. There's plenty of alternative entertainment on offer too – theatre, exhibitions, and concerts are all organized to take advantage of the influx of visitors. If you're still not convinced, the final day of the festival offers free cider for all participants donning a green kerchief – need I say more?
Read over our Spain Travel Guide
7. Boryeong Mud Festival, South Korea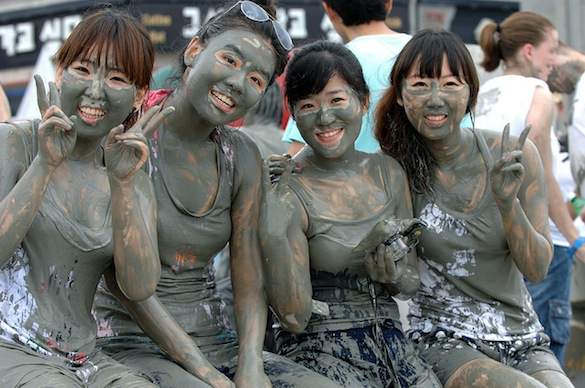 If you're hunting for an event both unique and messy, South Korea's Boryeong Mud Festival may be just what you're looking for. Spawned as part of a grand marketing scheme to promote the mineral-rich mud that washes up in the area, the festival did its job of bringing the region's now-renowned 'mud cosmetics' to the masses and has since turned into an event drawing in up to 2 million people each year. For visitors, the 2-week long festival provides the opportunity to truly get down and dirty with activities such as a Mega Mud Tub, mud sliding, a mud prison, and mud skiing. Or you can just enjoy a mud massage, paint yourself with colored mud, and join in the festivities.
It's not only about having fun though, make sure you educate yourself about the mud's medicinal properties (another good excuse to dunk yourself in the mud baths) and invest in some of the locally produced cosmetics and mud treatments. Live music, performances, and competitions add to the festivities, culminating in an impressive fireworks show on the final evening.
Book a flight to South Korea and read 5 Off the Beaten Track Places to See in South Korea
8. Arcata Bay Oyster Festival, USA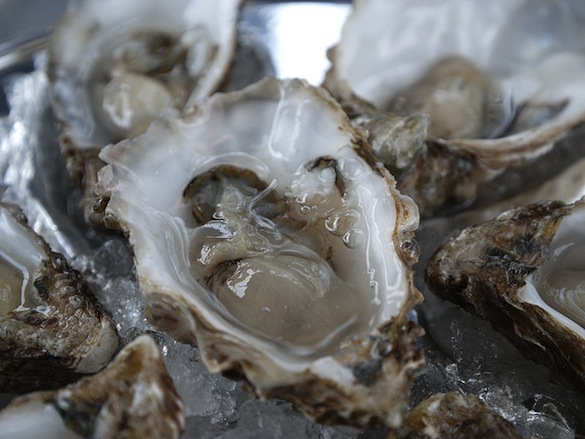 Famed California seafood hotspot, Arcata Bay, has taken their love of the shelled aphrodisiac to another level with their annual Oyster Festival, drawing in around 18,000 guests per day. Held in June, the Arcata Bay Oyster Festival features live music and entertainment, amusement park rides, and plenty of kid-friendly activities, all in celebration of the oyster harvest.
Oyster lovers can get experimental, with local chefs battling it out to come up with the most unique and diverse oyster recipes around – roasted, barbequed, and fried oysters are on the menu, alongside more creative options like oyster pizza and oyster tacos. If oysters aren't your thing, don't worry – there are plenty of fresh seafood and meat dishes to tuck into instead. Even better, all seafood served at the festival is caught employing environmentally-sound methods, so the only thing you need to feel guilty about is how much you've eaten.
Find a cheap flight to San Francisco and 
9. Sheep and Wool Show, Australia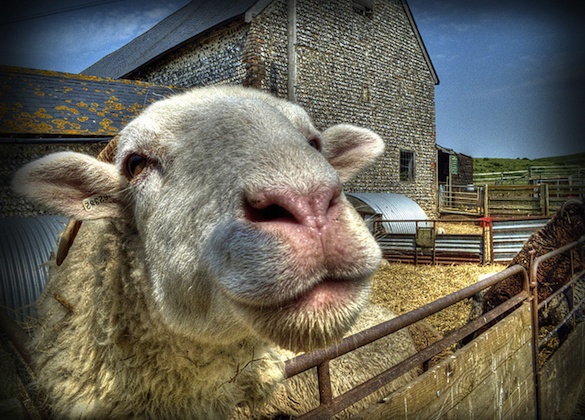 Somewhat famed for their abundance of the fluffy white animals, it's no surprise that Australia hosts an annual festival in honor of the wool-bearing creatures. The annual Sheep and Wool Show is held in Bendigo, Victoria, and offers an entertaining insight into the one of outback Australia's greatest exports. Watch skilled shearer's battle it out in the highly competitive sheep shearing competitions (including a riotous showdown between Australian and Kiwi teams) or cheer on the talented sheepdogs at the sheepdog trials. The community-orientated event also features the "Women of Wool," a group who celebrate women in the industry, including a fashion parade, comedy show, and stalls packed with hand-crafted wool products, and the "Festival of Lamb," who run lamb cooking and carving classes alongside plenty of tasters for those who prefer not to get involved.
Check out our Australia Travel Guide and read Five Local Secrets for the Best Experiences in Australia's Red Center
10. Vanilla Festival, Mexico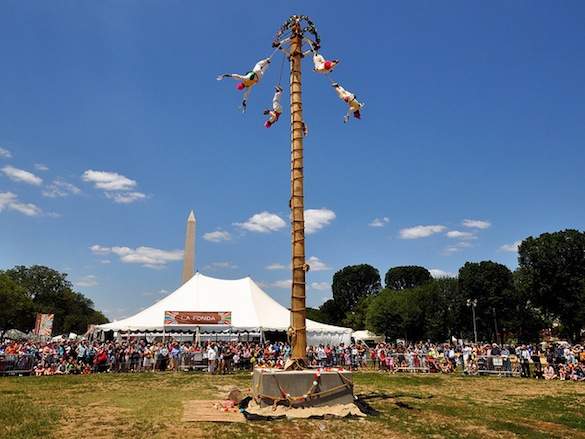 If you're looking for an experience other than downing tequila shots or taking part in the immense Day of the Dead festival, this celebration of the sweet spice held in Papantla, Veracruz, is a unique alternative.
The Mexican native plant is at the center of festivities, with the indigenous population cooking up culinary specialities and weaving intricate animal figures and baskets from vanilla bean pods. The spectacular climax features indigenous dancers from all over the region, including the famous "flying voladores" dance, taking place on a 50-foot pole in the church atrium.
Find a hostel in Veracruz, Mexico

Read more about ecotourism around the world:
---
Fully supporting local economies while traveling is just one of the many criteria for truly sustainable tourism. Whether you simply shop at the local farmer's market, or actively donate your time or money to local community efforts, Global Basecamps specializes in organizing custom tours that give back to your destination. Every Morocco eco tour you book with them automatically supports the planting of nut trees in Bedouin communities, and their custom Thailand tours include visits to traditional markets and cultural eco lodges where one can immerse themselves entirely in the local culture. 
Photo credits:  1.Wildfoods – eliduke, 2. Bread – jillmotts, 3. Green Gathering – ruffrootcreative, 4. Vegetarian – Roslyn in Starfish Island, 5. Okotoberfest – digital cat, 6. Cider – Sholeh, 7. Mud – USAGYongsan, 8. Oyster – Swamibu, 9. Sheep & wool – Aspex Design, 10. Vanilla – M.V. Jantzen