Digging Deeper into "Italian" food
Nearly everyone the world over talks about Italian food. What many don't know is that there is no 'Italian food' as such.
One of the most famous cookery writers of all time, (Mrs. Beeton, 12 March 1836 – 6 February 1865), once described Italy as "having no specifically characteristic article of food."
If taken literally, this is true. Italy is divided into twenty-three regions. Each region has very specific food, mostly with a long history behind it. In some cases this food is simply not available in other regions, in other instances, the dish offered, but with the region's own twist. This does make it more personal to that area, but it often makes it less enjoyable or less tasty, as it is nearly always impossible to better an original. Learn the basics about Italy here before you go.
That is why Italian food doesn't really exist: Sicilian food, Ligurian food and so on does.
Imagine a brilliant forger who takes a painting of Monet's, copied it, but adding his own, highly visible touched. It may be better on some level, but it is no longer a Monet.
There are a number of reasons why food varies from region to region; in some cases this was due to conquering civilizations, such as the Greeks and Arabs in Sicily; vast differences in climate is shown by heavy dishes in the colder north, and also it was because of availability of ingredients, with seaports like Venice being the first to have spices from the orient.
Many regions have wonderful dishes, but one area sticks out as having an inordinate number of extra special dishes, and this is Liguria.
If you want to do a food trip, staying in a place like Sestri Levante on the Italian Riviera offers access to all the best dishes, as they are concentrated in the southern part of Liguria. Frequent trains run to most areas, not only for food, but also scenic trips, so it really is a great starting point.
While in Sestri Levante, try a 'spuma' in a Gelateria, (ice-cream parlor). This is a mousse-like frozen ice-cream, and it is extra creamy and delicious. Another option is to get off the beaten path in this mostly untouched part of Tuscany.
Food from Liguria
The "Rainbow of Italy," as Liguria is often called, is the arch-shaped part where the long boot leg turns left towards France. It is long and narrow, with the Apennine Mountains as a backdrop and the Mediterranean Sea in the foreground. This is already one of the smallest regions in Italy, but the mountains in the area leave little space to cultivate crops, grow trees, or keep animals.
Italians cut terraces into the hilly slopes and use these to plant Olive trees on the higher slopes and Marine Pines lower down and closer to the sea. These two tree types provide Olive Oil and Pine Nuts, both vital ingredients for Pesto.
Due to the shortage of land for agriculture, the food made in this area was considered 'poor man's food' until countries outside of Italy took up the dishes, making them famous and thereby elevating them to luxury status. These cheap and straightforward dishes are now found in the best restaurants the world over.
Focaccia, Pesto, & Beyond…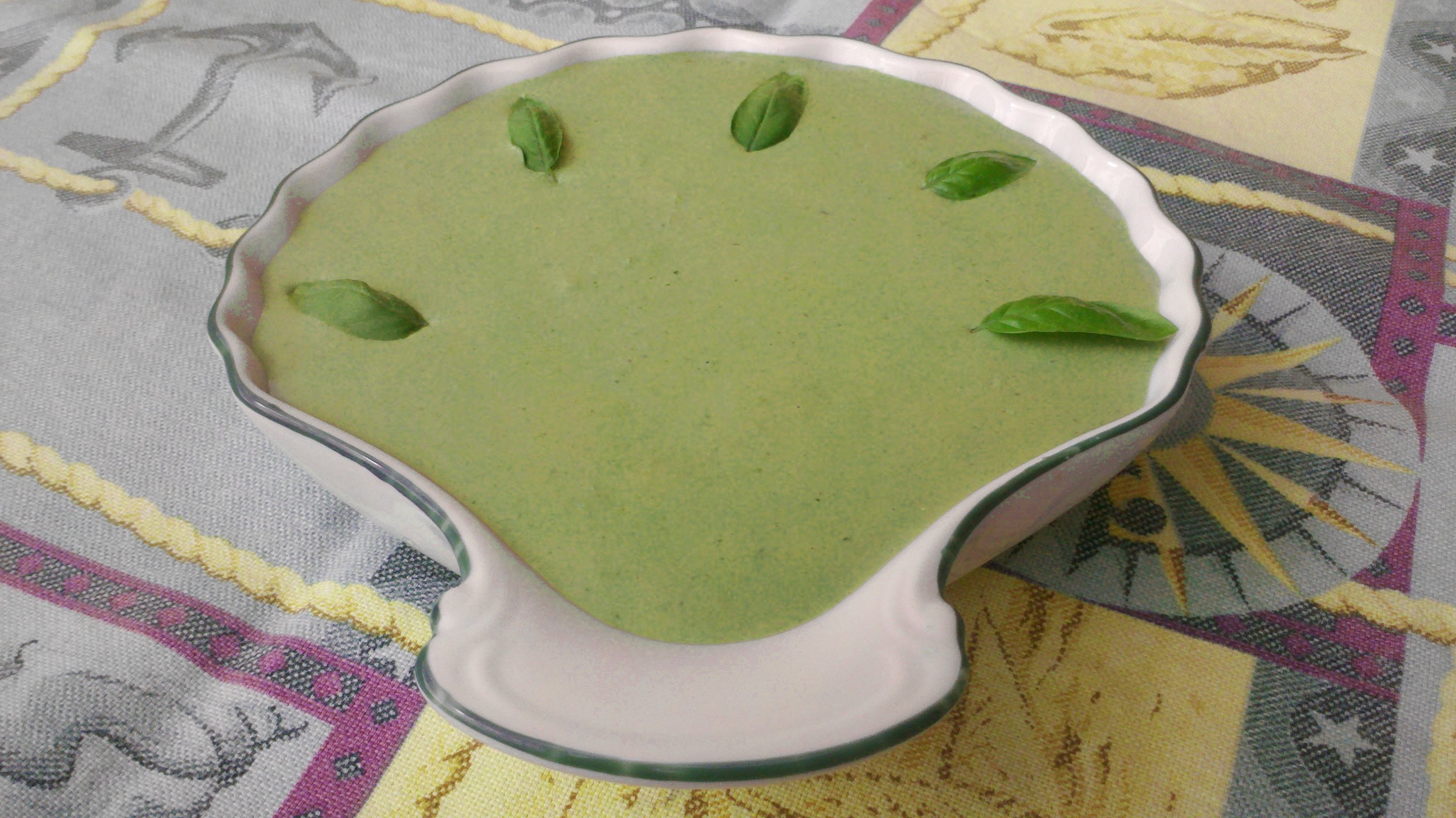 One of the most famous of these dishes is Pesto. This started out as a pasta sauce but is now used as filling for chicken, sandwiches, and any number of other things. This simple dish contains Basil (according to Italians the best Basil in the world comes from a place called Pra, in Liguria), Olive Oil, garlic, pine nuts and a little grated Parmesan or Grana Padana cheese.
Pesto is now widely available, although the best is still made in Liguria, especially around Genoa where it is served with Trofie – is a traditional, long, thin, pasta specific to Genoa.
Another delicacy from Liguria is Focaccia. This is a flatbread, similar to a pizza base, and it is traditionally made with a sprinkling of salt and olive oil on top. It then evolved into a bread-like substance with onion or olives on top.
One of the most popular types of this is Focaccia al Formaggio, (focaccia with cheese), and it originated in Recco, Liguria (not far from Genoa). In Recco, cheese is sandwiched between two extremely thin layers of bread dough. This is nearly impossible to find outside of this small town. It is worth the journey to Recco to eat this, although unfortunately there is little else of interest in Recco. Luckily it is close to a town called Camogli which, with its typical painted houses, is well worth a visit. Here they paint windows, cornerstones, and even the bird's nests perched on the outer walls of their houses; it is spectacular.
There are two other bread-like dishes to consider:
Testaieu, (or testaroli), is a mix of pancake and bread cooked on a griddle, traditionally served with a topping of Pesto. Farinata, another pancake/focaccia-like bread made with chickpeas, water, and olive oil, is best eaten straight out of the oven while hot.
'Pansoti with a salsa di noci' is not to be missed. Pansoti is pasta, similar to ravioli, but in a half-moon/triangle shape. It is filled with herbs, pine nuts, and cheese. It is served with a walnut sauce and is delicious.
Liguria is also host to many small vineyards which produce exceptional, although largely unknown wine. The only way to know what these taste like is to try them, but as the vast majority are both tasty and cheap, this shouldn't be a problem.
Food from Sicily
After Liguria, the small island of Sicily has to be next in importance for food. Small though it may be, for years it produced more wine than New Zealand, Austria, and Hungary put together, the most famous of these being Marsala.
Sicily acquired the nicknamed "God's Kitchen" due to its excellent cuisine and wines.
The climate on this island is more African than typical Mediterranean, with hot, dry summers and little rain. This makes farming difficult as the land is so dry. The most fertile place on Sicily are the slopes of Etna, but as this volcano erupts from time to time, farming is dangerous and therefore only a few brave (or foolhardy) people use this land.
Granita & Cannoli
The most famous dishes from this area are Granita – water frozen with sugar and flavors (like Slush Puppies but better) – and Cannoli. These are known as Brandy Snaps in Britain. Cannoli is a sort of sweet pasta which is rolled into a tube and filled with cream. In Sicily this cream is made with Ricotta cheese, elsewhere many other 'creams' are used, including whipped cream with flavoring. Cannoli are eaten in their various forms worldwide and have a variety of different names. Fresh Sicilian pastries are so good they rival the more famous French pastries, although you'll find a more limited choice of options in Sicily.
Arancini & Caponata
Two exquisite but obscure foodstuffs are Arancini and Caponata.
Arancini are balls of rice filled with meat, peas, and tomato sauce, then rolled in breadcrumbs and deep fried. Not exactly healthy, but very tasty. These are often available very early in the morning in fishing ports as fishermen eat them upon returning from their trips.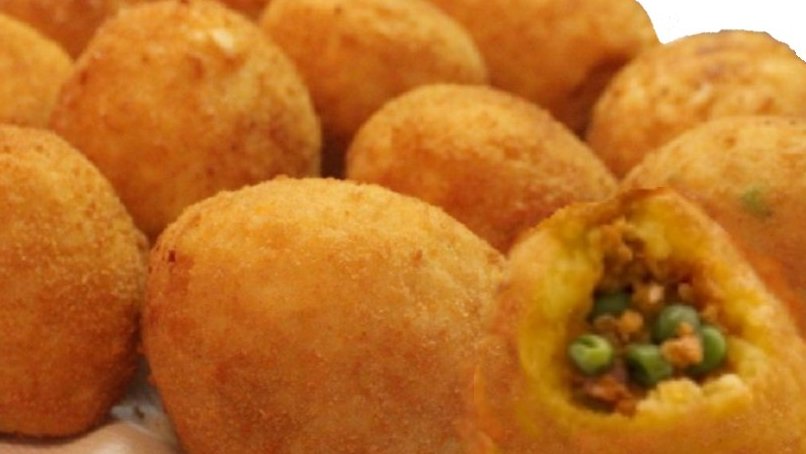 Caponata is a mixture of vegetables cooked in olive oil and vinegar. It is extraordinarily tasty and can be eaten as an d'oeuvre or side dish. The most common vegetables used in this recipe are celery, onion, aubergine, capers, olives, and tomato.
Sicily is also famous among Italians for its ice-cream – there are many flavors to choose from.
Food from Other Regions: Lombardy, Piemonte, Emilia-Romagna
Though you're sure to find good food on a last-minute trip to Cinque Terre, it is Lombardy (Lombardia), home of Italian silk and Lake Como, that brought us Panettone. This is their equivalent of Christmas Cake, therefore is not generally available all year round. However, since it has become well-known outside Italy, it is becoming more readily available.
Polenta is another food from Lombardy that made it abroad. It has the consistency of porridge and is made from maize flour. It stiffens to the point where it can be served cut into slices. There's a similar traditional dish in Africa called Sadza in Zimbabwe. Who invented this first? No one knows.
Piemonte offers our taste buds chocolate, chocolate, and more chocolate. Ferrero of Ferrero Rocher is from Alba in Piemonte; they are also the creators of Nutella. From there, we have gianduia, (Gianduja), a chocolate paste with hazelnut paste added. This was invented in Turin in 1852, long before Ferrero made their balls of delight.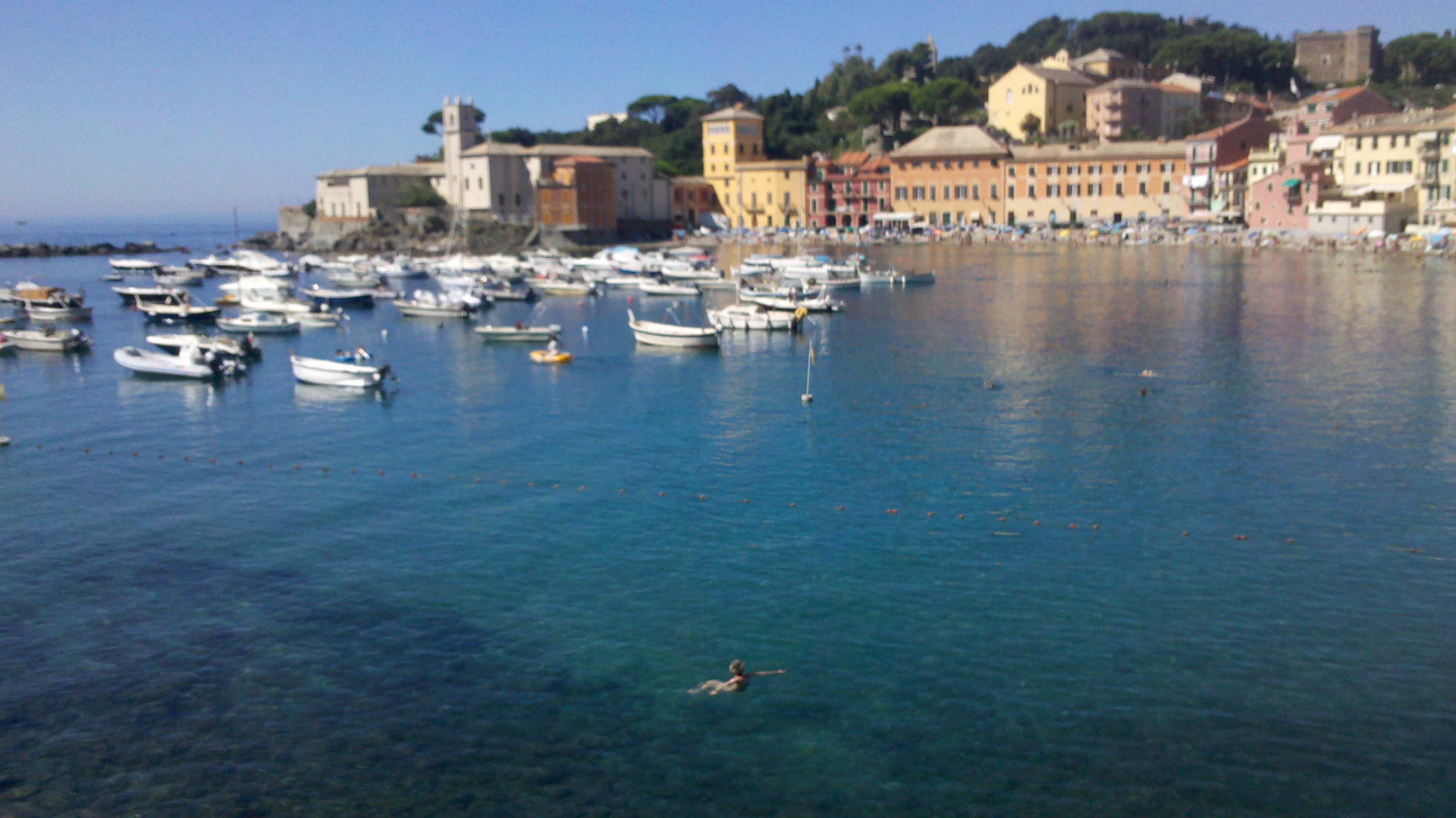 Emilia-Romagna is responsible for Balsamic Vinegar, not as recent an invention as you may think – it's about 1,000 years old. The people of Modena simply managed to keep this liquid a secret for most of that time. Only Balsamic Vinegar made in Modena has the right to be called Balsamic Vinegar, although it is now made in many places and their labeling is questionable. You can also get a Balsamic Vinegar Cream, which is thick, rich, and delicious.
Prosciutto di Parma is another foodstuff from Emilia-Romagna. This is most commonly translated as 'raw ham' although this is somewhat misleading. It is dry-cured, thin, (wafer thin), slices of ham, although there is also cooked ham of the same type available.
Parmigiano Reggiano, or Parmesan cheese, and the similar, but tastier Grand Padana cheese are also both from Emilia-Romagna.
How to have an authentic food experience in Italy:
All in all, no matter where you go in Italy there is good food to be had. The small trattorias are the best place to eat if you want genuine, authentic Italian food. Restaurants tend to cater to taste rather than tradition, so many dishes have been 'improved' to suit tourist tastes, or because they sell better.
Trattorias are generally family-owned-and-run eateries. They are sometimes even set inside a home. These are comparable to cafes, casual and rustic, and they usually serve a set menu of pasta starter, (pasta is considered a started in Italy), main and dessert, but all with fresh, natural ingredients and made using traditional, family recipes, passed from one generation to another. There are no frills, but then the price tag is extremely affordable too, so anyone can find a good balance between quality and price.