Whether you've been freelancing for years, have recently landed your first gig or are just thinking about taking the plunge, there's no denying that the life of a digital nomad is an alluring one. With high-speed internet now everywhere you'll find people living the nomadic lifestyle from vibrant capital cities and the mountains of northern Thailand to beach towns in Portugal and southern Chile.
So what makes a good destination for freelancers? Reliable Wi-Fi connection is a must, co-working spaces are handy, an agreeable climate, good food and a cultural scene are also factors. Popular nomad destinations include lively big cities like Buenos Aires, Barcelona, Chiang Mai and Medellin, but here we'll look at places that offer the chance to experience a slower and quieter way of life, though they are by no means sleepy rural towns and still have enough cafés and events to keep you busy.
Maastricht, Netherlands
Maastricht is the southernmost city of the Netherlands, a destination famous for its ancient Burgundian heritage and loved for a picturesque countryside made up of rolling green hills and meandering rivers. It's also a busy university town and the 16,000-strong student population guarantees a youthful vibe. International students flock to the city on exchange programs so you'll be mingling with people from all walks of life. There are dozens of cafés with free internet in the compact city center, of which De Brandweer Kantine is one of the most freelancer-friendly. Collective Workspace Maastricht has four locations across the city with private desks available from €125/month (US$155/month). The Brandweer site, in the Sphinx District, has a superb rooftop bar and terrace.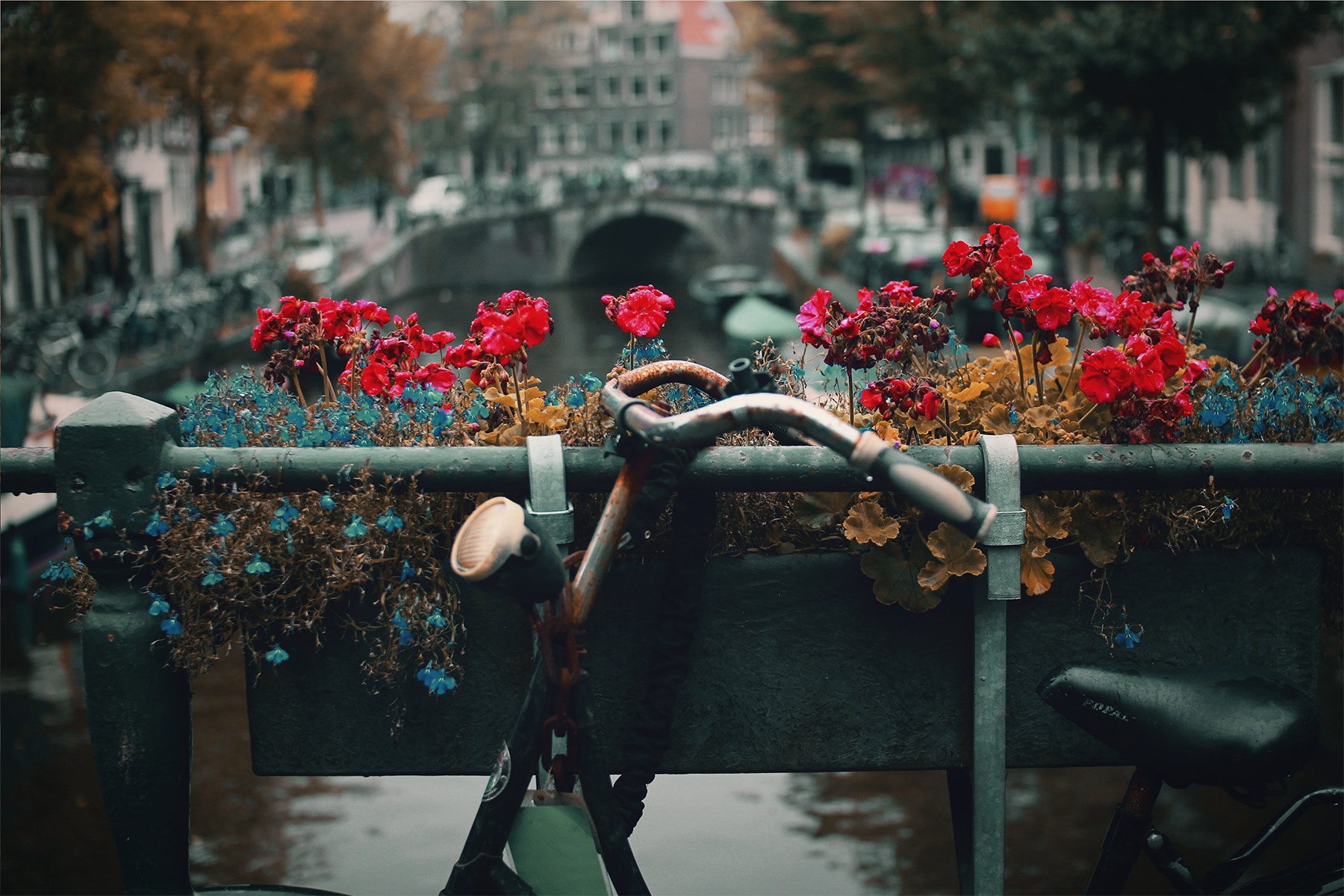 Photo by Nick Scheerbart on Unsplash
Spend your free time visiting the galleries, medieval landmarks, and museums, or hanging out at the riverside. The food culture is superb and includes Michelin-starred restaurants and takeaway joints serving the ubiquitous bitterballen (meatballs) and Belgian fries. Plenty of fresh produce markets offer the chance to purchase organic and locally-sourced fruit and vegetables at affordable prices. In the warmer summer months, you can jump on a bike and follow trails along the river to countryside villages. You can also get to all of Amsterdam, Brussels, and Cologne by direct train in about two hours.
Read more about Maastricht & the Netherlands:
Agent Orange, Travels in the Netherlands – The Netherlands, Europe
Bicycling in Holland: What's the Big Deal?
Brno, Czech Republic
Want to live in a city that has an architectural landscape that resembles a bitesize Prague but is free from the city-break tourists of the Czech capital? If so then Brno fits the bill. The city's old town is decorated with buildings that date back as far as the 12th century, and you'll never get tired of the views from the pretty café-lined squares. Brno is home to some of the Czech Republic's highest-ranked universities and educational institutes. This is reflected in the young population, hip cafés, and nightlife options. Coffee culture is a big here, so you'll always be able to find your favorite style for when you need a pick-me-up.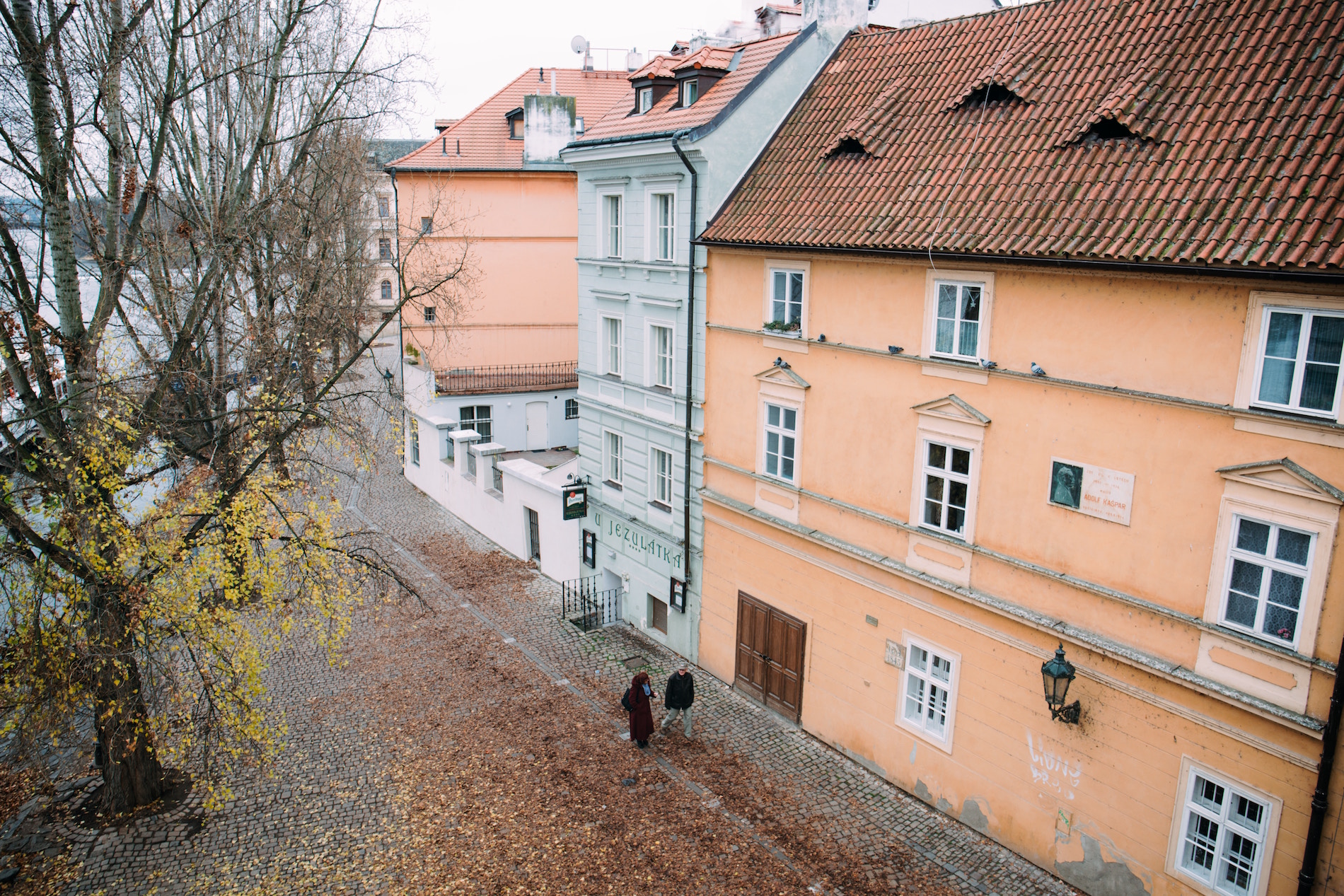 Photo by Alisa Anton on Unsplash
When you need to get down to some work, Cowo Work is an excellent option situated in the heart of the city's historic center. It has 24-hour access, therefore ideal for night owls and those that need to make calls across time zones. Another is The Distillery – Social Reactor, at the foot of Park Špilberk. In the city, plan for a monthly outlay of around CZK30,000 (US$1,450), which accounts for eating out up to three times a day.
Read more about Brno:
The Road to Brno – Brno, Moravia, Czech Republic
8 Places in Europe That Still Feel Untouched
Coimbra, Portugal
Portugal has been making a name for itself in recent years as digital nomad's hotspot. While Lisbon might be the obvious choice, Coimbra is fighting for the crown to be the country' most loved freelancer paradise. You can find a furnished studio apartment in the city center for €360/month (US$445/month) and a room in a shared house for around €150/month (US$185/month). There are cafés with Wi-Fi connection on almost every corner of the city's cobblestone streets, especially on those that surround the University of Coimbra. In the same district is the Nest Collective co-working space, a funky group of offices inside the building of a former shopping mall.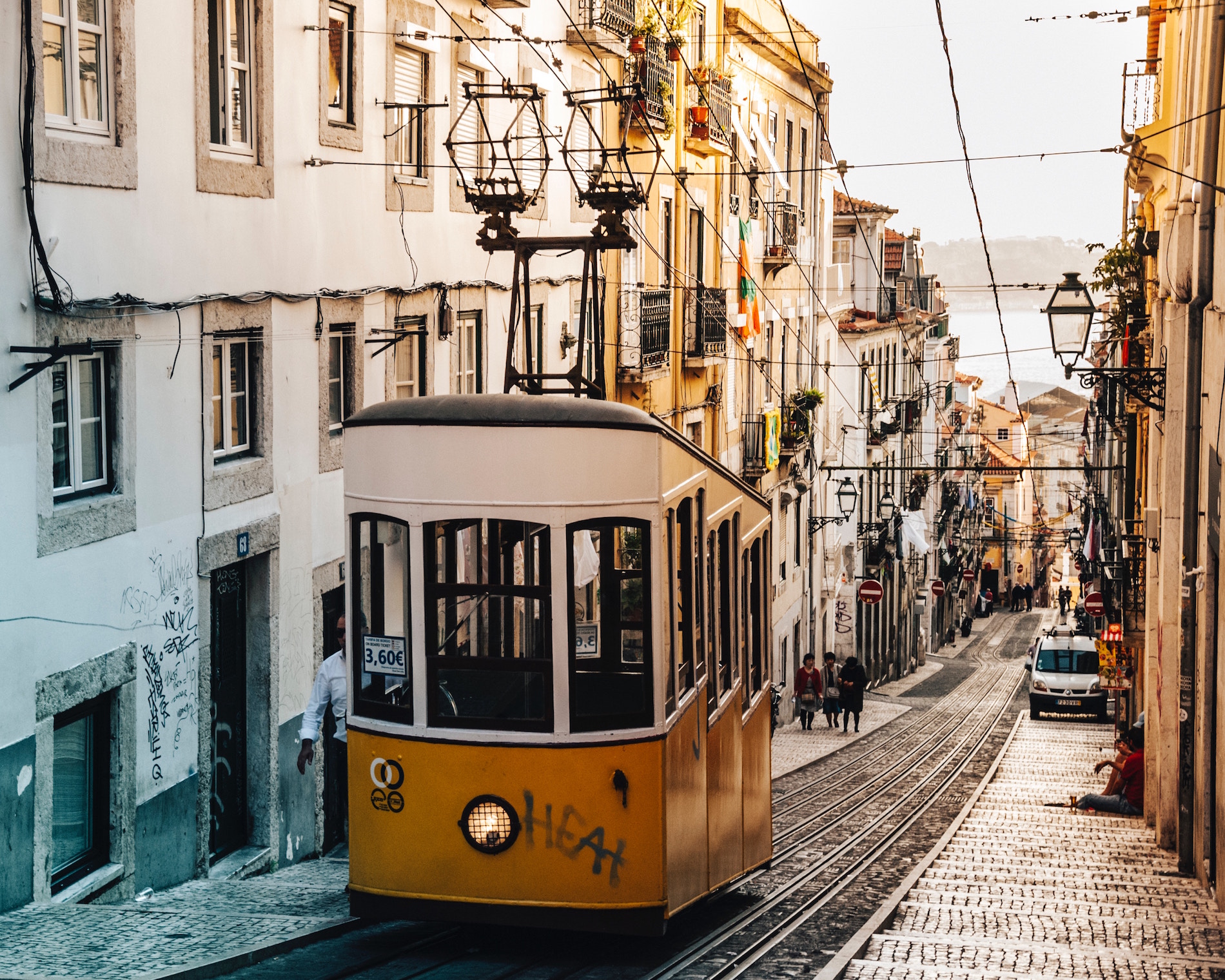 Photo by Alfons Morales on Unsplash
Outside of your business hours, Coimbra has no end of things to keep you entertained here. This was Portugal's capital city for over 100 years during the Middle Ages, and its buildings are a delightful blend of medieval, Renaissance and Baroque styles. Have fun exploring the zigzagging alleyways that spill down to the Mondego River or simply enjoy the city's crisp air with a stroll along the riverbanks. The city's university is Portugal's oldest and most prestigious, so you'll meet hundreds of students. And with beers available for €1.40 (US$1.70), nights out are cheap. When you need a change of scenery, pack your beach gear, jump on a bus and reach the coastal resort of Figueira da Foz in under an hour.
Read more about Portugal:
Chasing The Sun #5: Spain & Portugal
Pai, Thailand
Get out of the European comfort zone and go on a nomadic freelancing adventure in Thailand. Pai is a riverside town set in the shadow of lush mountain scenery. It's a great alternative to the overcrowded Bangkok and nearby Chiang Mai, which is currently the world's digital nomad capital. An energetic vibe, innumerable guesthouses, cheap restaurants and dozens of cafés give Pai the air of a beach town without being located on the coast. It also upholds its ancient Thai traditions and you'll find Buddhist temples nestled amid the countryside. One such example is Chedi Phra That Mae Yen, where a ceremonial stairway climbs to a panoramic viewpoint. And when you want to reconnect with nature, simply hike or catch a tuk-tuk to pretty waterfalls and swimming holes.
Read more about Pai:
Pairadise in Pai, Thailand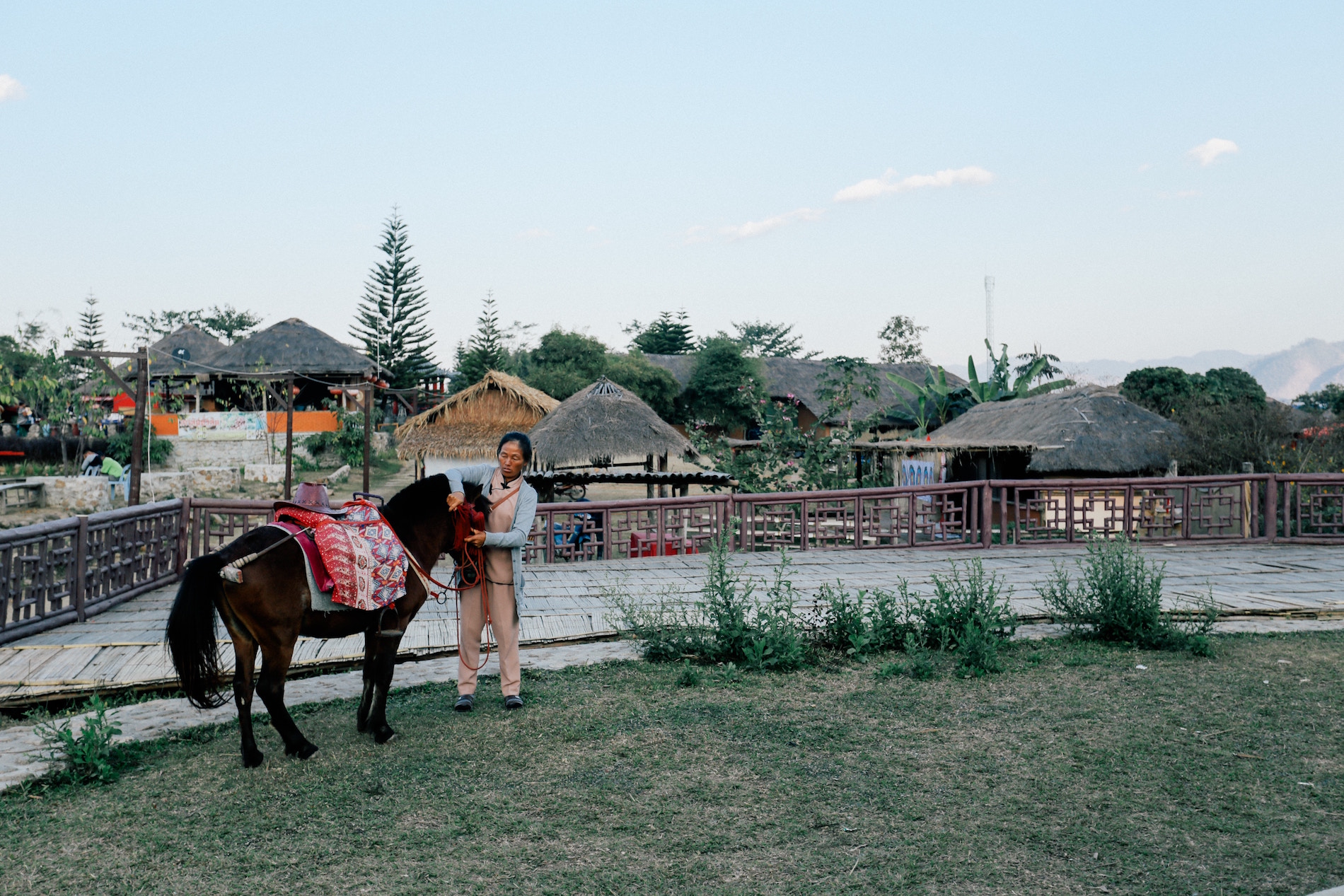 Photo by Bantita Wongwai on Unsplash
Although there's no standalone co-working space in the town center, almost all of the cafés and restaurants located on the Walking Street have reliable Wi-Fi connections. Pai Siam Bistro has a quiet area at the back of the restaurant and a good choice of pizzas to snack on. Om Garden Café is another option and has a pleasant outdoor area. One downside to Pai is that it can become extremely busy during the peak season months of November to April. This is when you'll need to dig deep into your freelancing discipline and strike up the right work-party balance.
Valdivia, Chile
The last recommendation is another university-rich city, this time at the edge of the world in the Los Ríos Region of southern Chile. Most visitors to Chile skip this region in favor of Santiago and Patagonia without knowing that its home to a wealth of charming cities and accessible natural reserves.
Valdivia has so much to do that you'll be too busy to notice any culture shock and thus settle in quickly. It's the food capital of southern Chile with an emphasis on fish and seafood restaurants. There's dozens of freelancer-friendly cafés, over 20 large and small microbreweries and multiple beer festivals, including the Bierfest Kunstmann in September. You'll want to come from September to January and March to April to benefit from the best weather and avoid the Chilean vacations in February. That said, the La Noche Valdivian carnival-style parades and firework displays make it worth coming in February.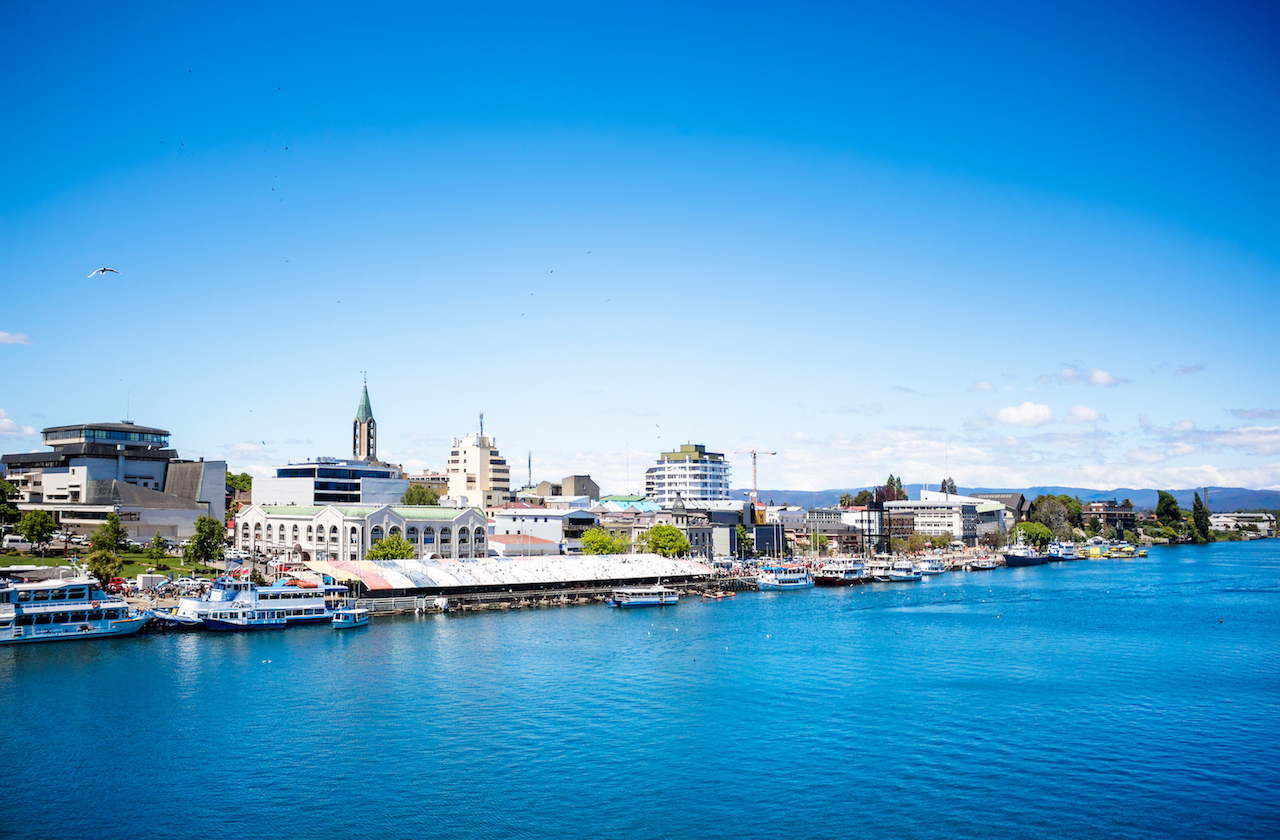 Photo by Yury Gubin on Shutterstock
In terms of working spaces, Nube Coworking has excellent facilities a short walk from the historic center and arranges entrepreneur programs and freelancer social events. A fixed private desk here will set you back CLP140,000/month (US$230/month). Since 2016 the city has hosted 9punto5, a freelancer conference that promotes the work of software developers for businesses and startups worldwide. It features talks and workshops chaired by respected entrepreneurs and is a wonderful opportunity to forge relationships with fellow digital nomads.
Read more about Chile:
South America – Travel Stories from Around the World