When most people say they're visiting the Czech Republic on their grand tour of Europe, what they really mean is that they're going to Prague. Once in Prague, they'll score a sweet hostel in Praha 1, hit the Hrad, St. Charles Bridge, perhaps a museum or two and if they're really "off the beaten path," the Vyshrad on a quiet afternoon before blowing out of town in the direction of Vienna, or Berlin.
I tried hard to like Prague, I really did. I wanted to fall in love with all of the romantic ideas that swirl through the idyllic, history soaked streets, but I just couldn't. Sure, the history was cool, the museums were great, the architecture was stunning, the people are lovely, but it didn't seem quite "real," and the further outside of Prague we got, the more this assessment proved true. If you're planning a trip to the Czech Republic, by all means, "Czech" Prague off your list, but then move on, move out, and check out some of the really fabulous, lesser known gems in this beautiful country at the heart of Europe.
Cerna Hora Brewery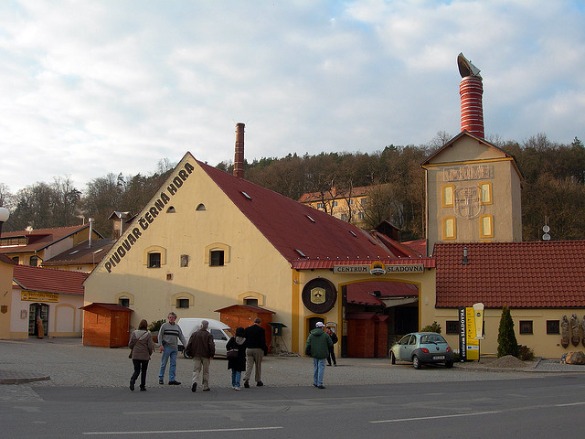 One of the best parts of food travel in the Czech Republic is the wide array of wonderful, cheap beers. So much of the history of beer is tied to monasteries and tiny towns throughout Moravia that in each place you stop you're likely to learn something new.
The Cerna Hora Brewery is famous nationwide. You'll see their beer everywhere, even outside the CZ and as far away as China. The brewery itself is tucked away in the tiny town of Cerna Hora, in the Moravian hills. No, there's not a train station there, but it's worth the work to hitch a ride from the nearest one at Blansko.
Visit the brewery to sample the real deal on the premises. You can stay at the little Sladovna guest house next to the brewery and be sure you eat at their restaurant. It's got authentic Czech charm and five star cuisine. Of course you should order something local like svickova (roast beef with whipped cream and something like lingonberries on top) but I ordered the trout amandine and it was out of this world. This, my friends, is the real Czech Republic.
>> Read about the best selling beers around the world
Punkva Caves & Macocha Abyss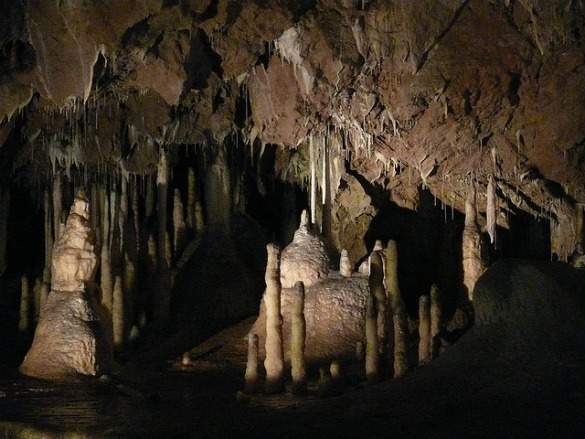 You're going to need to rent a car to get to this one, or perhaps you can wrangle a taxi or small tour from one of the hotels in Blansko. If you rent a car be sure you can drive a standard as that's what you'll get.
Hike and take an underground river boat through the spooky Punkva Caves and walk the bottom of the deepest abyss in Central Europe. Buy the combination ticket that will allow you to do the cave tour and then take the gondola ride to the top of the abyss as well. And be sure to ask a local to tell you the creepy tale of the evil step-mother said to have attempted to murder her child by throwing him into the abyss… only to be thrown to her death herself!
Summer is best for this adventure but take at least a jacket as the interior of the cave is quite cold. Don't forget your camera, the stalactites and stalagmites are some the best you'll find anywhere. You might also want to take two coins to pay the boatman, as you feel rather like you're crossing the river Stix.
Absinthe Bars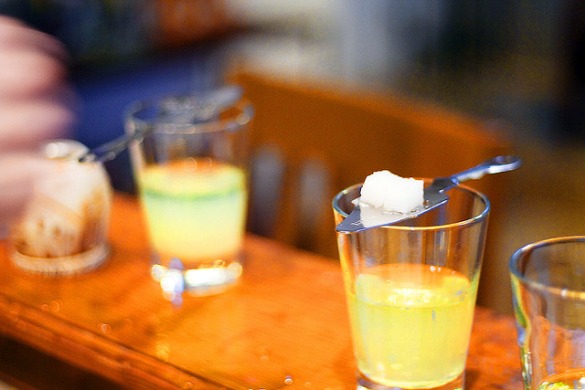 Get in touch with your inner bohemian and channel those latent artistic tendencies with a visit to the "Green Fairy." Absinthe is a drink elevated to an art form.  While it's illegal in much of the west it's legal and readily available in the CZ.
Of course you'll find Absinthe bars in Prague, but why not branch out and try some of the more "local" varieties in secondary towns like Brno, where there's one of the oldest, craziest Pub Crawl scenes in Eastern Europe, and plenty of free absinthe as you go. On a budget? Try Absinthe 35, with the lowest dose of Thujone available for "real absinthe." It's sold in tiny bottles from .04 L for $13USD up to .5L for about $35USD. If you're interested in "the good stuff,"  join the ranks of Leonardo DiCaprio, Johnny Depp and Marilyn Manson and invest in a bottle of King of Absinthe Platinum, for only $199USD for a .7 L bottle!
Better yet, learn the art of drinking absinthe at home, buy the spoon as a souvenir and tip a bartender to teach you the basics. Of course you'll need to visit Canada if you're hoping to buy some legally in North America, but it's not illegal to own it in the USA, so if you can get some shipped, you're golden (just don't try to sell it or serve it in a bar!).
>> Check out 8 famous local drinks to sample around the world
Camping the Southern Lakes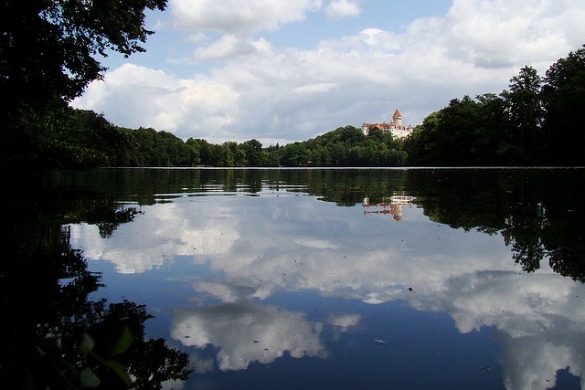 The hidden lakes of Bohemia and Moravia are beautiful. After long nights in the backpacker ghettos of Prague and even longer nights of pub crawls in Brno you should definitely give your mind and body a break and peace out for a while on one of the lovely lakes tucked away in the quiet hill country.
Why? Because you're tired. Because you'll meet the strong, quiet spirited people who've built and defended this country's culture for centuries through invasion after war, after occupation, and one of them will explain to you why their language is their secret weapon. And because you haven't really seen the Czech Republic unless you get out of the cities.
Don't try to cut this short. You need at least a week. Our pick for the very best of the best as far as location, natural beauty, a variety of activities and entertainment for all ages, great food and real "vacation" feel is Autokemp Merkur Pasohlavky. You can tent, RV or rent a cabin, and there are water slides, game rooms, tennis, water sports and hot showers.
Chateau Melnik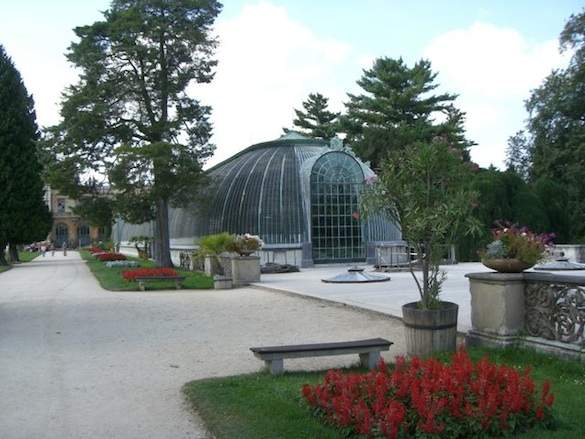 We happened upon this hunting lodge of the Liechtenstein family entirely by accident whilst cycling the CZ countryside. It might not be on the top ten castles in Europe list, but it's certainly worth your time.
If "hunting lodge" sounds rustic and campy to you, let me assure you that the Liechtensteins have other ideas. This is a country home on a grand scale, very nearly a castle and the entire thing is hung with the taxidermied heads of various creatures that speak to the volume and variety of wild game that once roamed the hills of the southern Czech Republic.
If dead animals aren't for you, then spend your time in the greenhouse. It's an enormous botanical garden housed in a dome shaped room made of glass tiles that overlap one another in a way that absolutely begs for you to stand with your mouth wide open and admire the art, the physics and the architecture of the building.
Wander the exterior gardens. Sit with the roses and chat with the locals. Get lost in the ubiquitous hedge maze (it wouldn't be a European castle without one, would it?) and while away a very pleasant day imagining what it would have been like to be a member of the Liechtenstein family and call this amazing place home; not even home, actually, this was just "the cottage." Wow.
>> Discover more beautiful castles in Europe
Ready to go? Book flights to Prague, look for hostels in the Czech Republic, and discover what you need to know about visiting Prague.
Get further off the beaten path in Europe with these additional resources:
Photos by: tericee, Radu Adam, 34 year old mulberry bush, Vlastula, Tony Miller