With precarious economic conditions spreading across the Western Hemisphere, conventional wisdom would hold that even those with intact savings are scaling back on their splurge-travel budgets. However, domestic and international travel spending appears to be on a small upswing, and especially in the luxury market.
A clue to this modest rise in high-end consumer confidence: travel deal websites and their assertion that when it comes to luxury travel, only chumps (can still) pay retail.
The big question is, do travel deal sites offer real savings? The simple answer is yes, but a little legwork – and a calculator – are still required.
In some cases, talking with a good old-fashioned human being is still the best idea.
[social]
Vacation package sites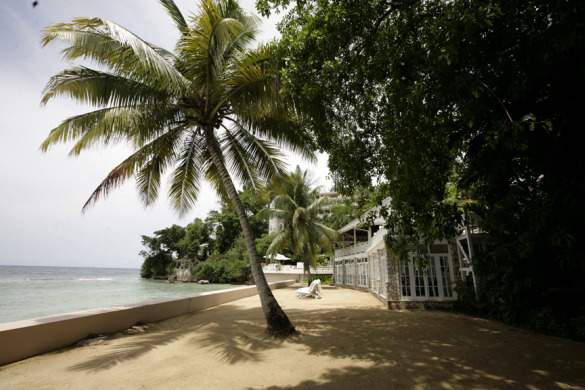 Jamaica's Couples Sans Souci, for which all-inclusive packages are easy to find
Let's say your head has just been turned by a sexy price on a 4-night hotel stay with spa treatments, daily breakfast, etc. or a week-long safari with a Jeep-load of added adventures. To know the true value of any vacation package, first you have to know what each element would cost on its own.
Websites for direct suppliers (e.g., hotel, cruise line, tour company, etc.) rarely have all the information you need, so it's wise to call the supplier directly to get all the details. Take notes and compare them carefully to what's on packaged offer.
If a package offers extras that wouldn't have interested you or that you won't use, they should be considered liabilities to your budget. More than one liability should, if you're planning wisely, put up a red flag in your package shopping. Choose a luxury travel package based not on what the supplier thinks you want, but rather on what you want.
Verdict: A good rule of thumb: If you can save $150 or more on what you'd already be buying, a package is worth your while.
Sites with specific sections for luxury package deals:
Hotel sale sites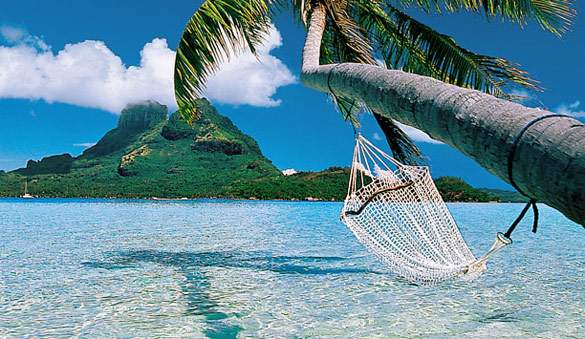 Need your own hammock? Try a luxury hotel sample sale site. Papeete, French Polynesia
The newest of these, Vacationist, Jetsetter and Voyage Prive lure you in with travel porn and sock you with amazing deals.
Sign up for their (seemingly exclusive) e-mails which show you big, glossy photos of vacation properties where you'd rather be, your potential savings (40-60% off the rack rate) and when the sale ends. (It's a little like being shown your dream house before it goes on the market.) Click through for more hotel details and photos, as well as handy calendars to see how your vacation schedule matches up with the best rates offered.
Verdict: Think you can't afford that swanky hotel in New York City or that windswept resort in the South Pacific? Well at these sale prices, you probably can. Once you have bought, though, that room is yours — there are no refunds.
Other hotel sites with good sales that are worth a look:
Travel aggregator sites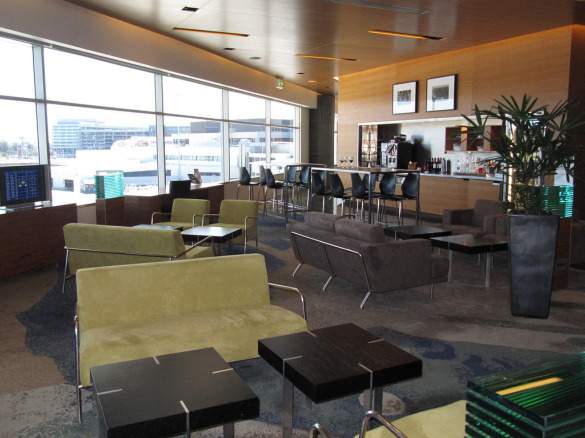 Air New Zealand's business class lounge in the Sydney airport
Rather than providing direct booking, travel aggregators (like Kayak, FareCompare and Travelzoo's SuperSearch) act as referral services, parallel-checking hundreds of airline/hotel sites or online travel agencies (like Expedia, Travelocity and Orbitz) for one-click rate comparisons. Aggregators are the best sites to visit when you've found what seems like a great deal but want to see if anyone else can top it.
Note: During comparison searches, many travel aggregators check the same direct-purchase sites as one other; to see a big range of prices with minimal overlap, open a few aggregator sites, un-check any direct-purchase sites they have in common and click away.
Since the cost of air travel has lately been on a steady rise, finding the best-priced flights can mean the difference between taking a luxury trip or staying home. Aggregators help you find the best-priced flights in all seat classes, often with clearer itinerary descriptions than the sites from which you'll eventually book.
Verdict: An informed travel consumer knows just how much he/she overspent on their last vacation, and how to not make that mistake again.
Some of the best travel aggregators out there:
Travel auctions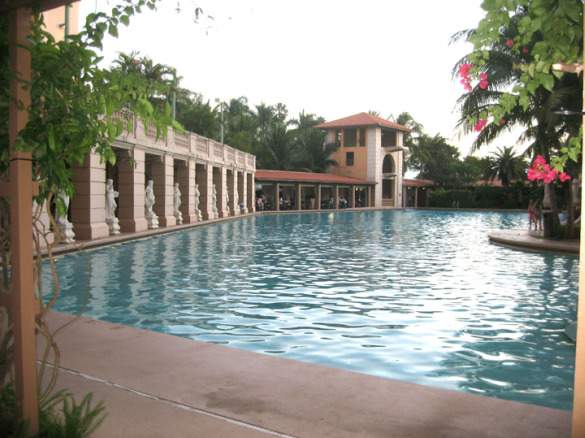 A dip in America's largest hotel pool, at Coral Gables' Biltmore, courtesy of a winning auction bid
There are two main luxury travel auction sites that don't require a registration fee: Luxury Link and SkyAuction.
Both sites have a small, well-culled array of hotels, cruises, villas and tours, offering both auction items and direct-purchase deals. Only a few years old now, Luxury Link is owned by Travel + Leisure Magazine; its design is accordingly sleek and high-end. On the other hand, the low-rent design and layout of Sky Auction, around since 1999, seems to prize thrift over glitz.
Before bidding on either site, pay attention to the small print: handling fees and room taxes, listed in auction item and deal descriptions, will be added to a winning bid. Also, know the true market value of an auction item: always research what it would cost direct from the supplier (e.g., hotel chain, cruise line, etc.), as well as what similar deals might be offered on other websites (i.e, those listed in this article). Take notes and keep them with you by your computer as you bid.
Note: there's not much supplier overlap between LL and SA, and comparison within this small cross-section is often difficult. Generally, if one site offers a direct-purchase deal for an overlapping supplier, the other will only offer an item from that supplier for auction.
Andrew Harper, is a more exclusive name (well, pseudonym) in luxury travel auctions; a one-year membership costs $195-$400 US and includes the Q Club, which provides upgrades and savings of 10-25% from the site's supplier partners, unbiased hotel reviews and access to a private jet. Even taking the membership fees into consideration, if you know the true value of a high-end vacation, this site's exclusive auctions and streamlined direct-purchase deals can save you a lot of money.
Verdict: There are great auction deals to be found out there, but only if you're well-informed before you begin to bid.
Travel agents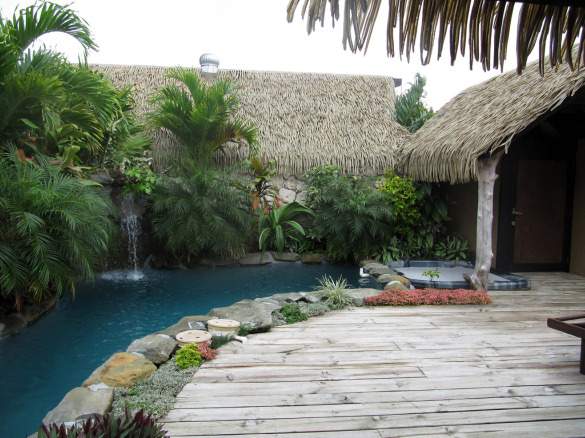 Private villa at the South Pacific's Rumors of Rarotonga, suggested and booked by a travel agent
Most of the options above have one thing in common: the need to do research. If the idea of reading small print, crunching numbers, checking, re-checking and comparing makes you want to lie down on the floor and not go anywhere, ever, then it's probably time to call a travel agent.
For a fee (generally $150-500), a travel agent offers industry-insider perks, often at better properties than you were even imagining. They'll do their best to find you great deals and do the booking for you (lodgings, trains, car rental, tours, etc.), and in some cases, score you the holy grail of travel: upgrades for your flights.
They'll also be your accountable contact if things go wrong while you're on vacation. For example, let's say you've booked a private boat charter, but when you arrive at the dock, you find the boat tour company has actually put you on a full-to-capacity catamaran; your travel agent will have notes and a paper trail that shows the error or mis-communication, and there will be a professional to handle the scheduling and financial recourse.
Pick an expert in your chosen destination (Conde Nast Traveller picks a yearly expert-agent roundup) or call luxury travel agent consortiums like Virtuoso or Altour to get a referral. A good travel agent has been where you're going and knows where to point you for your kind of vacation.
Verdict: Always call an agent at the start of a working relationship, so you can get a sense of each other's style and communicate your needs without e-mail confusion. You can weigh the value of an agent's fees by factoring what they can save you (often 25% or more, with perks like spa and food credits), with the lack of hassle and sense of someone having your back as you sally forth.
An agent-lite option for frequent travelers: Elite membership to Hideaways Afficionado costs $185 and includes the services of travel consultants who will help book your trip, employing HA-only deals on a wide variety of cruises, tour packages and high-end hotels. However, between the membership fee and the fact that you'll often find better deals on other sites, this service only makes sense if you want booking assistance with HA partner suppliers for every trip you take.
And one last note: When you find a travel deal site you love, sign up for its email newsletter or risk missing the deals you'd rather find.
Read more about saving on your travels:
All photos by Travels with Two, except Papeete and may not be used without permission