So you are a world traveler, you've visited four or five continents, you've even run out of fingers and toes to add up all of the countries you've seen … now what do you do? You branch out.
Forget Paris, London or Rome, these five world destinations are some of the best kept secrets among the locals, but we're not hording them another minute.
The word is out!
Yogyakarta, Indonesia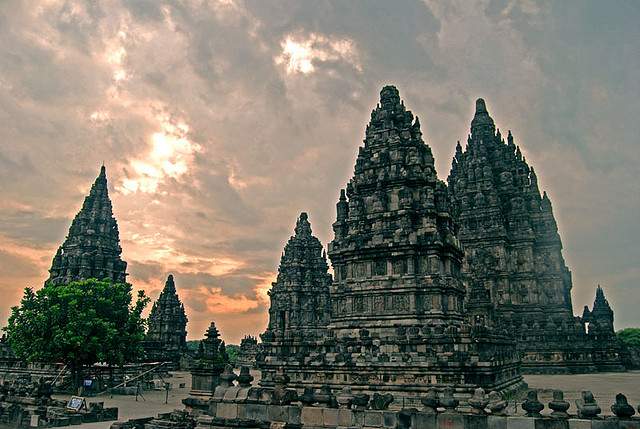 If you are looking for a place where Sultan palaces and Buddhist temples are met by miles of rice fields and majestic mountains – and aren't we all? – then head to Yogyakarta. Yogyakarta, (pronounced JOGH-jah), is one of the oldest towns in Indonesia and is located on the island of Java.
[social]
This village has maintained its glory and most of the ancient Buddhist and Hindu temples, palaces and monuments are in tip top shape. The exotic Kraton Ngayogyakarto is an 18th Century Sultan Palace that houses a museum and a lavish pavilion the current Sultan still calls home. The ornate carvings at the ancient Hindu temples of Prambanan are only 10 miles from the center of Yogyakarta, while the Buddhist Borobudur – the largest 9th Century Buddhist temple – is around 25 miles from the city.
Travelers can get to Yogyakarta by plane, train or automobile, but be prepared to pay the exit tax if you fly domestically from Yogyakarta. Weighing in at a whopping 25,000 Rupiah, or 2.00 bucks, that exit tax just might be a vacation destination deal breaker.
>> Book flights to Jakarta and learn about traveling like a local in Indonesia
Bimini Islands, Bahamas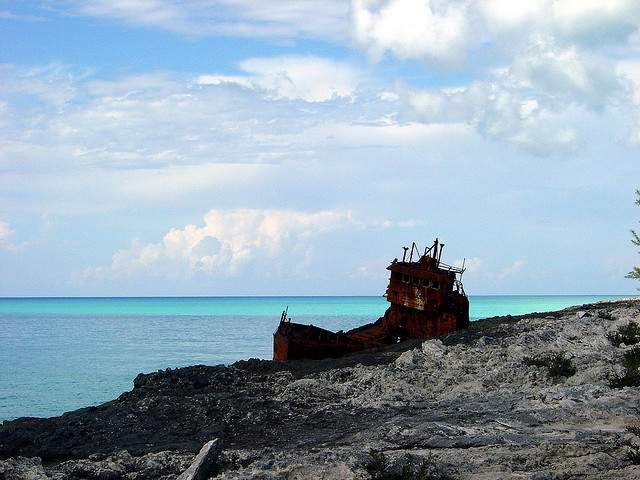 You have heard of Nassau, you know of Freeport, but have you ever been to mystifying Bimini in the Bahamas Out Islands? Popular with American bootleggers in the days of prohibition, the two islands that constitute the group – North Bimini and South Bimini – were popular outposts for rum runners.
Located just 50 miles from Florida's coast, Bimini attracts wild Atlantic spotted dolphins and is the prime place for scuba diving or snorkeling over the mysterious Bimini Road that many believe was built by Atlantis' own engineers. If that's not enough mystery for you, grab some friends and kayak out to the true-to-life Fountain of Youth, where natural spring waters produce age-defying quantities of lithium and sulfur … or so they say.
>> Find airfare to the Bahamas and learn about the best Bahamas beaches
Roatan Island, Honduras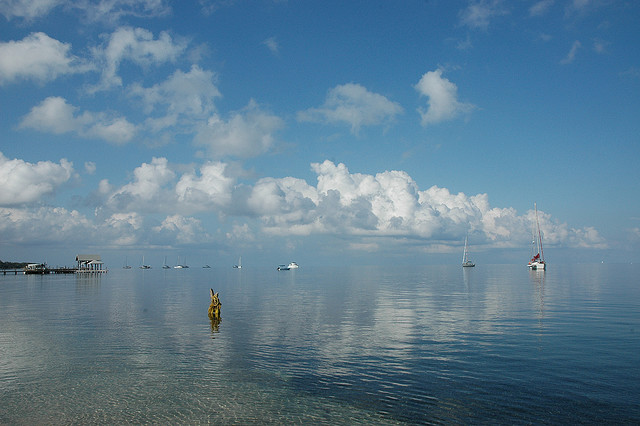 If you head southwest across the Caribbean, you'll run into another relatively unknown tourist destination – Roatan Island. Just 30 miles off of the mainland of Honduras, Roatan boasts 33 miles of turquoise blue waters and is about as far from a luxurious island vacation as you can get. Water activities are the catch of the day, where you can get scuba certified, swim with dolphins or head out for a day of deep-sea fishing.
Tourists migrate to the island's West End, where they find some of Honduras' best restaurants, dive operators and gift shops. There is a sandy road that passes through the West End, but travelers are encouraged to park the car and walk the ½ mile, rather than crawl along the street at a snail's pace.
Getting to Roatan is as easy as a day spent sunning on their beaches. Continental, Delta and Spirit Airlines all have weekly flights, or you can fly to the mainland and connect from there.
>> Find flights to Honduras and book Honduras adventure trips
Stranja, Bulgaria
Botanists abound at the Stranja National Park in southeast Bulgaria where rare plants, archaic flora and rich forests show visitors a glimpse into pre-ice age Europe. As recently as 20 years ago the area was restricted by the Turkish border zone further preserving the exotic land and culture of its native people.
Stranja is known throughout Bulgaria for the fire dancers who give new meaning to the expression "burning up the dance floor" when they dance in their bare feet atop fiery flames. Instead of fire dancing or flower-picking – which would no doubt be frowned upon by the Bulgarian government – visitors can explore the charming Stranjan villages, ride camels in the village of Sinemorets, take a boat ride along the Veleka River or catch some rays along the beaches of the Black Sea.
>> Find airfare to Bulgaria or book hostels in Sofia
Catanzaro, Italy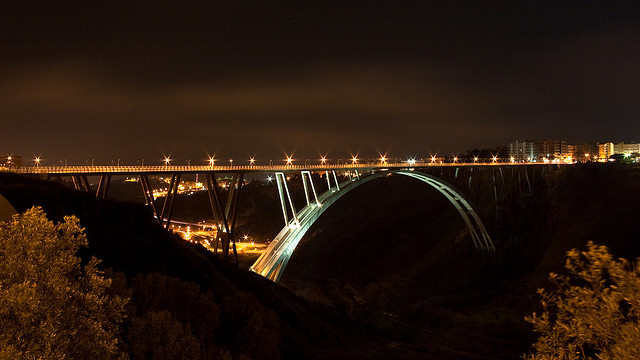 The toe of Italy's boot is jam-packed with 450 miles of coastline, charming mountain villages and a hodge-podge of Byzantine, Roman and Arabic cultures. The region is called Calabria – the capitol city is Catanzaro. For years northern Italians have spent their summers in and around Catanzaro, whose historical center overlooks the Ionian Sea.
Looking for a little ancient architecture? Head over to the ruins at Roccelletta, visit Neolithic burial mounds in Girifalco, or tour Badolato, the quaint medieval village located 25 miles outside of the city. If beach-bumming is more your thing, Catanzaro boasts some of Italy's most stunning beaches … so take your pick. On crisp, sunny days the locals head into the nearby Sila Mountains, where Alpine villages make you feel like you should be yodeling in Switzerland, rather than vacationing in southern Italy.
>> Search flights to Italy or learn about visiting Calabria
Read more about travel off the beaten path:
About the author
Cherrye Moore is a freelance writer living in southern Italy. When she isn't excavating ruins, hiking the mountains or sleeping on the beach, she and her Calabrese husband are welcoming guests to their bed and breakfast in Catanzaro. Read more about Cherrye Moore.  Photos: riza, mattk1979, Lori_NY, Viditu.
What do you think is the world's best-kept secret destination? Shhh… we won't tell!