Switzerland might be known for its hiking opportunities, peaceful politics and Olympic affiliations, but foodies would be wise to add this European country to their travel itineraries. Whether you prefer to wine or dine, there's something in a big city, down the alley of a small town or on the table of a neighborhood kitchen that will make your dish a Swiss-centric one.
Cheese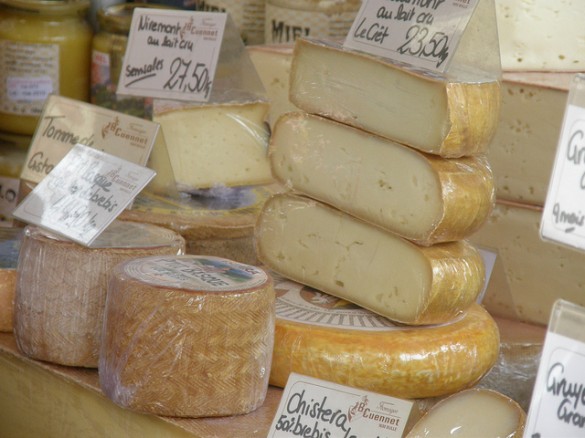 Switzerland is home to more than 450 varieties of cheese, each one varying in taste, pungency and age. In Appenzell, cheeses are spicy with a bite while Gruyère is sweet but slightly salty and Sbrinz is tangy. Most meals are served with some variety of cheese; fondue, cheese slices and cheesecake are a few of the creations that are obviously cheese-intensive, but for a more subtle taste, consider ordering macaroni and cheese or a pasta dish with cheese in the sauce.
Have the experience: Though cheese is no longer produced at Bellelay abbey in the Bernese Jura, visitors can make an appointment to tour the historic show dairy where Tête de Moine was once made. A cheese tasting is included. In Gstaad, check out the cheese cathedral, which houses more than 3,000 wheels of cheese including many rare types.
Beer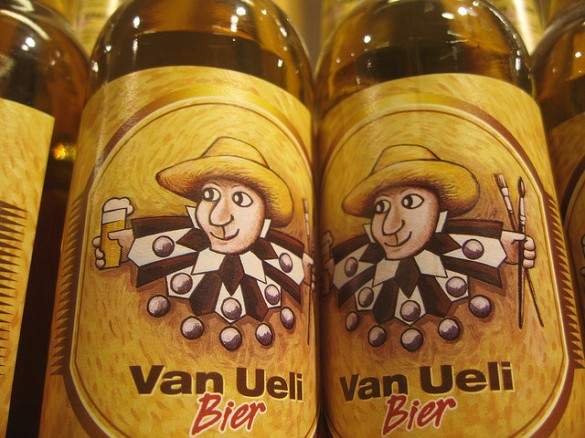 Similar to the brews that can be found in Austria and Bavaria, Swiss beers can be made with maize and rice. The country has two distinct beer cultures: In western Switzerland, microbrews are influenced by Francophone regions as well as British beer-making styles. In the eastern regions of the country, visitors are more likely to find lager. Family brewers are more prevalent in this part of Switzerland as well. For those who aren't big drinkers, it's still worth stopping in a local shop to check out the labels on the bottles, which range from picturesque scenes in the Swiss Alps to gnomes that are downright drunk.
Have the experience: Notable breweries worth visiting in Switzerland include the Suonen-Bräu, which crafts three beers, Kräuter, Gold and Perle. Those who are interested in the craft of brewing and not simply beer itself will also find this stop worthwhile. Unser Bier, located in Basel, is a small brewery with tastings as well as more in-depth workshops that allow participants to make their own brews.
Local Meats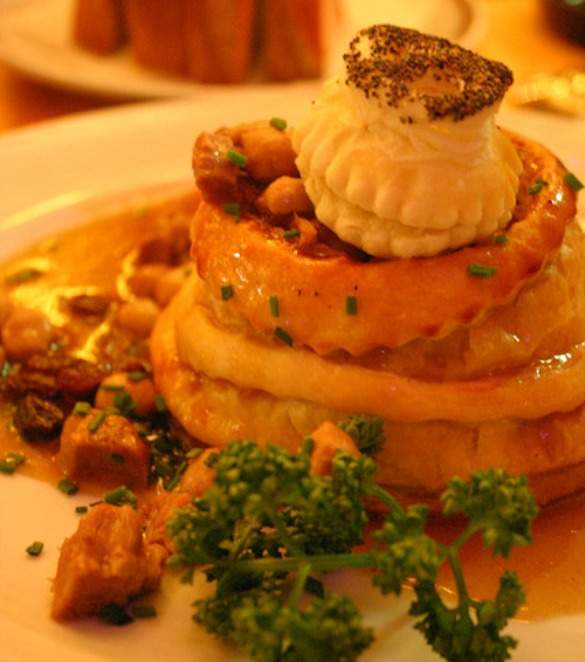 It is common to find local, seasonal meats such as venison and boar on menus throughout Switzerland. In addition to these local meats, there are particular Swiss dishes that may be of interest to carnivore-heavy foodies. Emmental meatloaf, for example, consists of slices of ham wrapped around Emmental cheese, which is then covered with mincemeat and allowed to sizzle in the oven. Chügelipastete, which is a meat pie filled with ragout made of veal and sausage meatballs, dates from the 18th century and is particularly popular in Lucerne.
Have the experience: Though not as hearty as venison, boar or some of the other meats harvested in Switzerland, fish is also quite popular. Fishing on Lake Neuchâtel is both a profession and a long-standing tradition, and guests can accompany a professional fisherman out for his early morning catch, which includes fish such as egli and bondelle.
Chocolate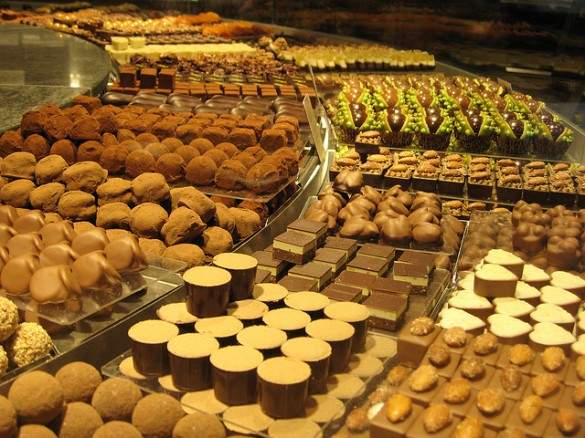 In many towns around Switzerland, it is possible to find chocolatiers in small shops on street corners. In the front rooms, visitors can stock up on truffles, pralines, cakes, mousses and even vinaigrettes, and in the back, these sweet-tooth artists are hard at work creating artisan chocolates with a personal touch. Chocolates come light, dark or creamy with a touch of espresso, wine or whiskey, and though the beans aren't grown in Switzerland, chocolatiers know what beans from certain parts of the world taste like. They don't blend them together like commercial producers, and, instead, work with the chocolate to create textures, consistencies and flavors that they enjoy or that sell particularly well during certain times of the year.
Have the experience: Those who harbor a sweet tooth might want to book a trip on the Swiss Chocolate Train, which runs from Montreux to Broc and offers a visit to the cheese factory in Gruyères as well as a factory visit and chocolate tasting at the Nestlé Chocolate Factory.
Desserts and pastries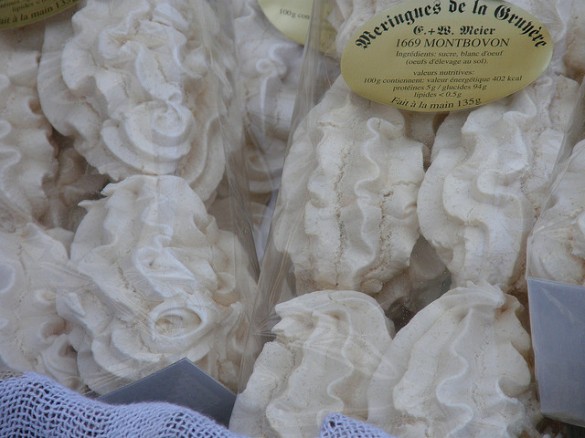 If the cheese and chocolate haven't already stuffed foodies to the gills, then a dessert is definitely in order. Meringue—made from egg whites and battered Gruyères cream—is a Swiss specialty. Raisinée is a thick syrup made from pear or apple juice that is cooked on an open wood fire frequently served with vanilla ice cream, crêpes and meringues. It's also worth hunting down the biber (or biberli), which is a sweet pastry that consists of ginger bread made from honey dough, which is then stuffed with marzipan.
Have the experience: Visitors are invited to experience the local traditions of eastern Switzerland with a tour in Appenzellerland that includes time in a bakery making their own biber, which they can then take home with them (it stays fresh for up to three months!).
Wine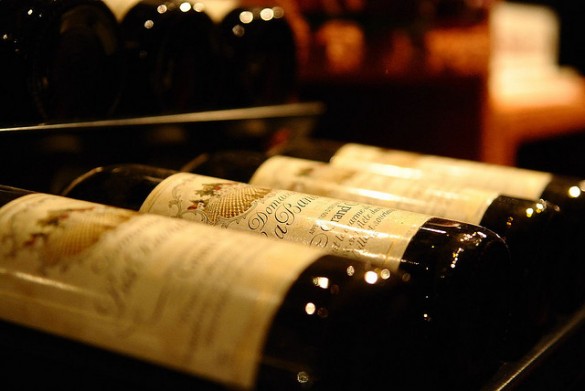 With miles of vineyards in western Switzerland, along the shores of Lakes Geneva, Neuchâtel, Biel and Murten and along the valley of the Rhone in the Valais, Switzerland is a little slice of wine heaven. The Lavaux wine region was declared a UNESCO World Heritage Site in 2007 and consists of several acres of terraced vineyards. More than 50 grape varieties are cultivated in the country, and different parts of Switzerland specialize in particular types of wine. Many familiar varieties are found in the country, but some of the grapes that are grown and harvested are unique to Switzerland.
Have the experience: There are several wine trails and roads that wind through different areas of Switzerland, but one in particular that may be of interest is in the Basel region, where there is a designated wine footpath. The trail leads through, around and near several vineyards. Along the way, 24 illustrated panels provide a thorough explanation regarding the entire wine-making process.
Fondue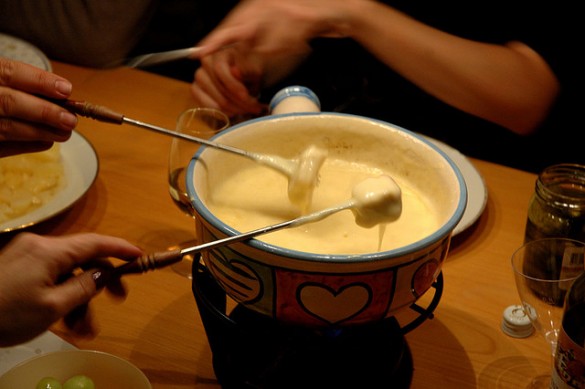 Whether they're into Swiss food or not, most travelers have likely tried some version of fondue in their lives, but few things compare to enjoying this dish in the place that made it famous. Hot, creamy and perfectly textured, a Swiss fondue is made special by its local cheeses. There are many different styles of fondue and many restaurateurs (like the chocolatiers) have their own variations, but one of the most famous is the Fribourg one, called the moitié-moitié, which is made from the nutty yet creamy cheese of Gruyères and soft Vacherin cheeses.
Have the experience: The fondue trail in Schönried allows visitors to pick up a packet of fondue mix and a backpack with all the other things needed to make fondue on the go. With supplies in hand, visitors can walk up to the Rellerli or the Horneggli. At the end of the path, they can enjoy the fondue and the view. Return the rucksack upon completion of the experience; someone else will do the cleaning!
Other local culinary experiences
In Altnau, located in eastern Switzerland, visitors will find Switzerland's first fruit trail, which leads through several orchards. The 9km trail can be traversed by foot, bike or horse-drawn carriage and several panels along the path provide information about the production of local apples and pears.
Browse the goods from local growers at the weekly market held in Bern. Every Tuesday and Thursday, the Bärenplatz, Bendesplatz and side streets are packed with locals selling fruit and vegetables; from May through October, the market is open every day on Bärenplatz. Other markets of interest can be found in Carouge and Genf.
Learn about bees and honey with a visit to Boudevilliers. In addition to a lesson in the art of beekeeping, visitors get to taste a variety of products created from the local hives. On a trail that winds between Castagnola and Gandria, guests are invited to learn about olive oil. The path leads across the remains of old olive groves and into areas where the plant is being replanted and harvested.
Start planning your trip to Switzerland with hostels in Zurich, airfare to Switzerland, our Geneva travel guide, and top things to do in Switzerland.
Photos by: cheese, beer, meat, chocolate, dessert, wine, fondue