Do you know someone who is planning to escape from their cubicle and travel the world next year?  Americans are taking career breaks or sabbaticals more than ever.  Our Aussie and British friends take gap years to travel the world as a 'right of passage'; now burned out Americans are also escaping their cubicle and swapping out their briefcase for a backpack.
Most career breakers are in the process of downsizing in order to prepare for their big trip (this makes it hard to shop for them!), however, at the same time they are also trying to get the gear and resources they need for extended travel.  It's important to shop wisely for the career break traveler, and  we've got the definitive holiday shopping list that will make any career breaker smile.
Gifts for those contemplating a break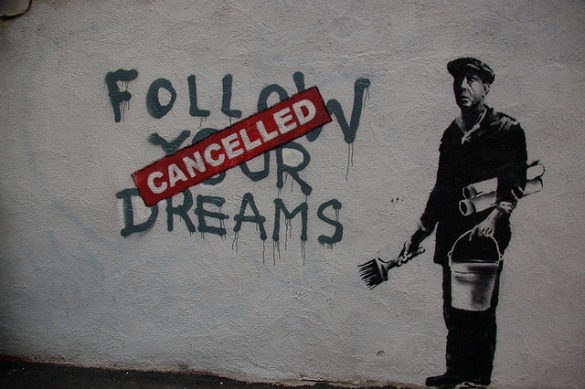 Negotiating your Sabbatical Ebook
Help your career breaker make the 'great escape' and purchase them the ultimate toolkit for writing and presenting a killer sabbatical proposal their boss can't refuse. Simple to follow, step-by-step instructions guide them through the process of zeroing in on their company's sabbatical benefit areas, preparing a killer written proposal, and preparing to negotiate the particulars of their career break with the company's leaders.
A video travel guide specifically designed for career breakers and those taking a long term travel adventure, you can download the episodes of this program to your computer and mobile device to watch and re-watch before and during your trip. Each country guide contains information on how to give back and volunteer, how to pick up a new skill, and cool ways to see the country.  The guides will help your career breakers make their trip count and will connect them to the country they're going.
Gifts to help them prepare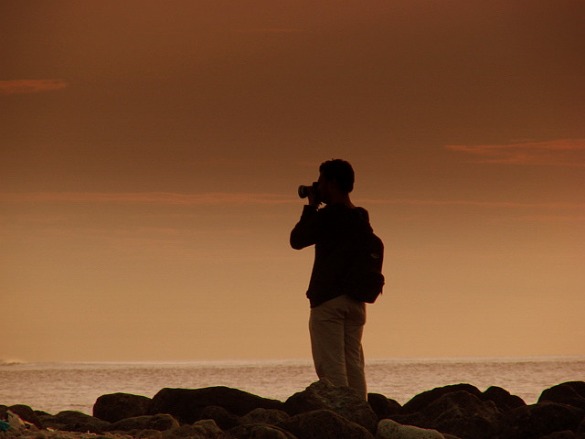 The MPG Career Break Basic Training is an online course and social learning platform where people with the dreams of taking a career break or sabbatical to do extended travel can come together in a community learning environment.  Find out how to overcome the mental hurdles of deciding to go, get tips for planning and saving for your trip, learn more about life on the road, and get expert advice on re-entering the workforce after your adventure.
Gift miles from frequent flier programs
Most frequent flier programs allow you to purchase miles as a gift for someone, or simply share/transfer miles to a specific person.  Fees do apply, but it's a unique way to help a career breaker get from cubicle to Mt. Kilimanjaro.  Every little bit helps! Each airline is different so go directly to their site and learn more.
American Airlines Purchasing/Gifting Miles
United Airlines Purchasing/Gifting Miles
Photography lessons
Everyone wants to take photos on their trip, but few people really know how to use their camera.  Why not invest in photography lessons for your career break traveler?  Search for digital photography lessons in their city and you may be able to find some great in-person classes.  Or, if they'd rather take a class online, check out this Online Travel Photography Class!
Each Mango course offers 100 lessons of online language learning based on real-world situations. Learn more than just survival skills. Mango literally opens up a whole new world for career breakers by giving them a way to communicate with locals.
Storage gifts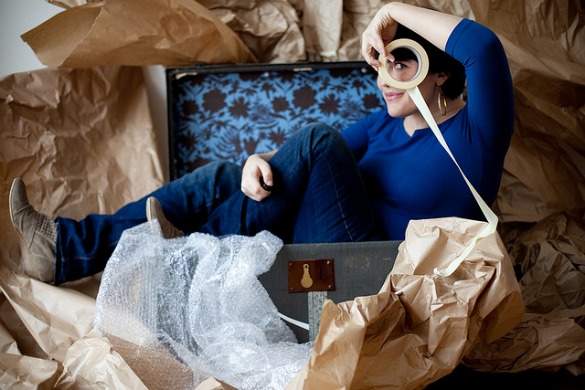 Serving up gorgeous photos of Angkor Wat is a great way for a career breakers to make everyone back at their cubicles jealous of their travels.  In addition, if your career breaker is particularly talented in photography, they may be able to make some extra money by selling their photos on Smugmug.  It's easy to customize a snazzy site for your photos and set your own prices.  There are multiple storage plans to pick from so travelers can upload, backup, and secure their photos and videos online no matter where they are.
Storage unit
One thing that makes career break travel challenging is putting your life and stuff 'on hold.'  Career breakers normally need to put their stuff somewhere temporarily – so why not help them do so by paying a few months of their self storage!  Storage companies will provide gift cards or payment plans – just ask!  One of the bigger storage chains across the country worth looking into is CubeSmart Self-Storage or Google locations nearby.
Gear to help them travel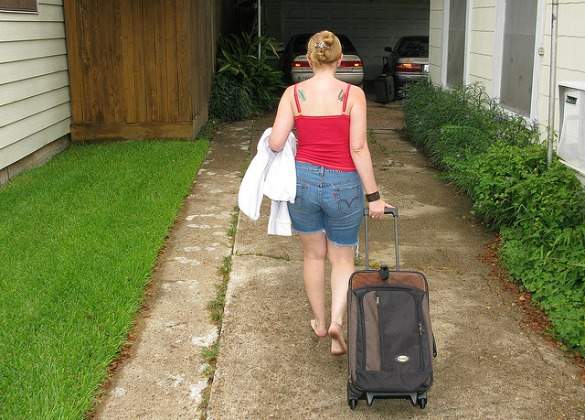 They may have been made for sneakers, but they work in backpacks too!. Keep your backpack smelling fresh with these air freshener balls.  They take up little space and are definitely worth it!
Silk sleep sheet
A silk sleep sheet is a backpacker's best friend.  A silk sleep sheet is a must if you are traveling around the world.  A breathable layer between you and those hostel sheets!
Head lamp
Great for digging through backpacks, finding your hostel dorm bed, dealing with Nepal power outages, or using it to hike Mt. Kinabalu – this Petzl head lamp is a traveler's best friend.
Get more ideas for the travelers on your holiday shopping list: 
Sherry Ott is a refugee from corporate IT who is now a long term traveler, blogger, and photographer. She's a co-founder of Briefcase to Backpack, a website offering career break travel inspiration and advice. She is one of the driving forces behind Meet, Plan, Go! events across the country to inspire more people to get out and travel.  You can find her on Ottsworld, her personal around the world travel blog writing about her nomadic experiences.
Photos by: Chris Devers, colorblindPICASO, wormwood., Fabruluese