In 1982 Japan's forestry ministry coined a new term, describing an activity that took the country by storm. It inspired national public health programs, hundreds of dedicated environmental areas, and by 2012 had attracted over $4million in research funding.
The term was 'Shinrin Yoku,' the art of 'Forest Bathing.'
Shinrin Yoku captures the immense physiological & psychological benefits we gain through being in nature, specifically in the presence of trees. From relieving tension and improving our mood, to boosting our immune systems and reducing blood pressure, the research is clear: being lost in the woods is outrageously good for us.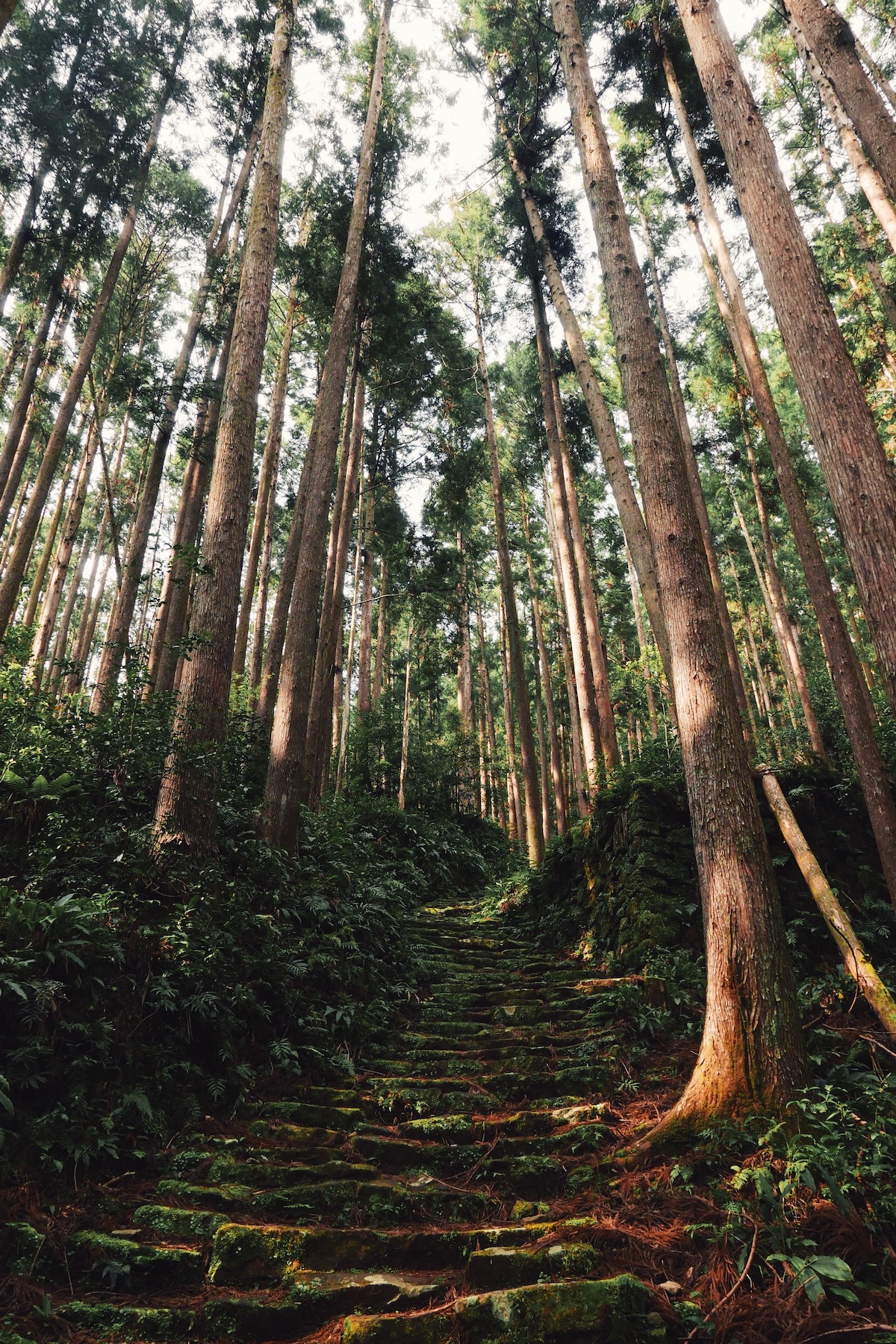 We spent five weeks traveling through Japan, seeking out as many varied opportunities to immerse ourselves the unique culture as we could. It seemed only fitting that we give this national pastime a whirl. But where amongst the vast, neon metropolises of Honshu were we to find acres of forest to wander through?
We found the answer in the Kumano Kodo, one of only two UNESCO world heritage pilgrimage routes in the world, offering four days of quiet walking through towering cedar and pine.
Hiking the Kumano Kodo Pilgrimage
The Kumano Kodo describes a network of ancient paths that meander across Japan's mountainous Kii peninsula. These trails connect three of the country's most spectacular shrines: Kumano Hongū Taisha, Kumano Nachi Taisha, and Kumano Hayatama Taisha, collectively known as the Kumano Sanzan.
For 1,000 years, everyone from farmers to retired emperors have walked these trails on pilgrimage; a multi-day hike over densely forested hills, across rivers, and through rural villages famed for geo-thermal onsens. Tori gates, jizo statues, and poem stones dotted along the route offer a unique insight into the history of the pilgrimage and the melding of Shinto, Buddhist, and Kumano pilgrims' beliefs over centuries. Between these elements and the journey itself, a pilgrim seeks purification of body and mind before reaching the grand shrines to worship.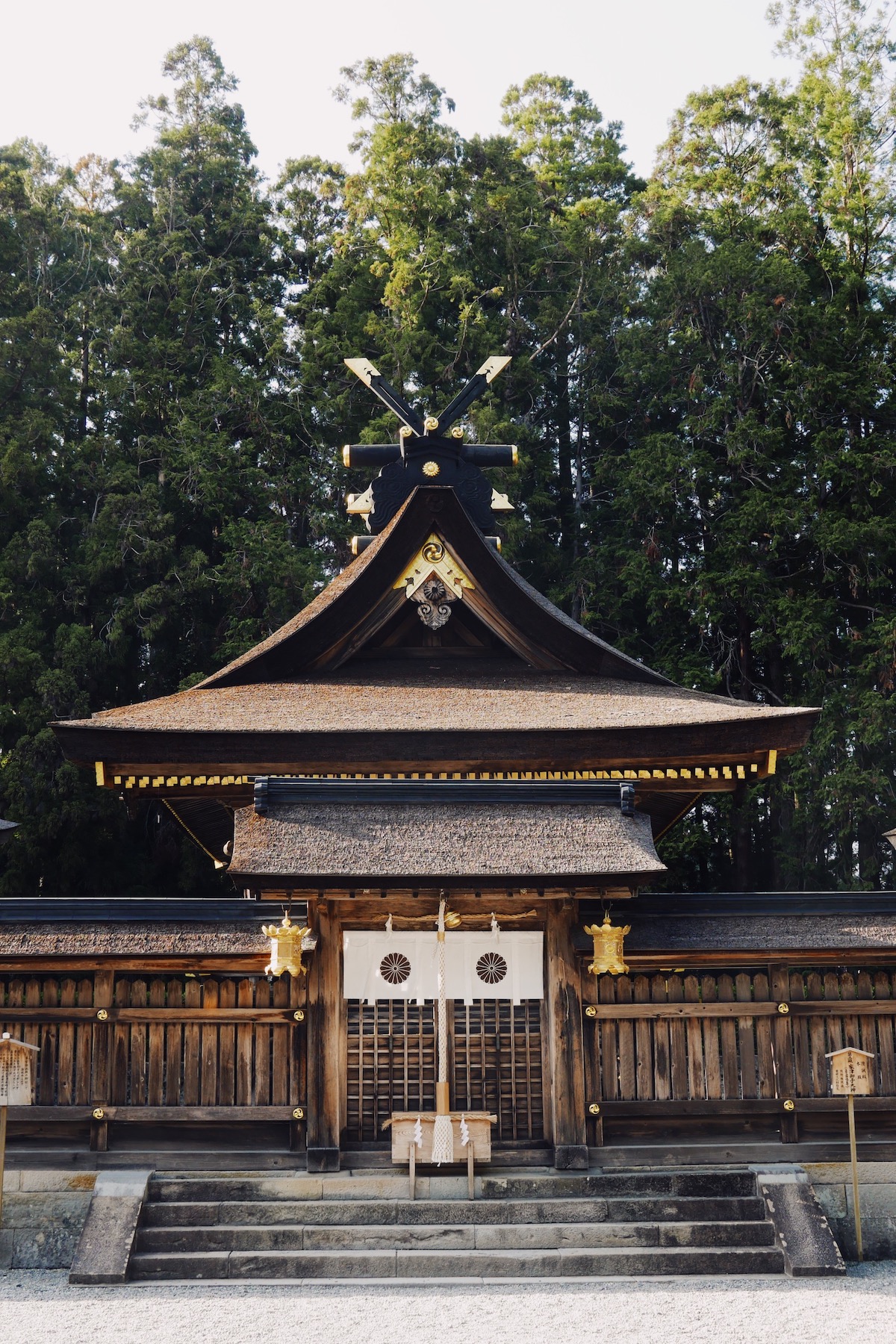 Today, local and international tourists still flock to the shrines, but few complete the trail.
As with everything, the more rapid the gratification, the less it is often valued, and we have a suspicion that seeing these three grand shrines is no different.
When we arrived at Kumano Nachi Taisha at the end of our hike, we stared up at its vermillion brilliance, rested our weary legs, and gingerly refueled on matcha ice-cream. All around us, coach-loads of tourists stepped off the bus, snapped a photo, and stepped back on. We may have been smugly bathed in a potent mix of endorphins and forest magic, but our experience seemed vastly different.
Each step through a canopy of hot cedarwood & wild jasmine, every glance up from our feet as we hiked across the peaks of the peninsula had built anticipation of reaching the shrine. Sweating up hundreds of ancient stone steps, struggling through open fields of pure Japanese heat, rubbing away knee joints as we braced down mountainsides had done the trick rather well too.
Whether it was the benefits of a four day long forest bath, the delay in gratification, or something else entirely, we were euphoric to be there.
There are many words in Japanese that have no direct English translation. One of these is "Komorebi" 木漏れ日. It refers to the dappled sunshine filtering through a canopy of trees.
We may not have a word for it, but we all know that golden play of light. You reach for cameras, you stare in awe, and on the Kumano Kodo, you can forest bathe in it.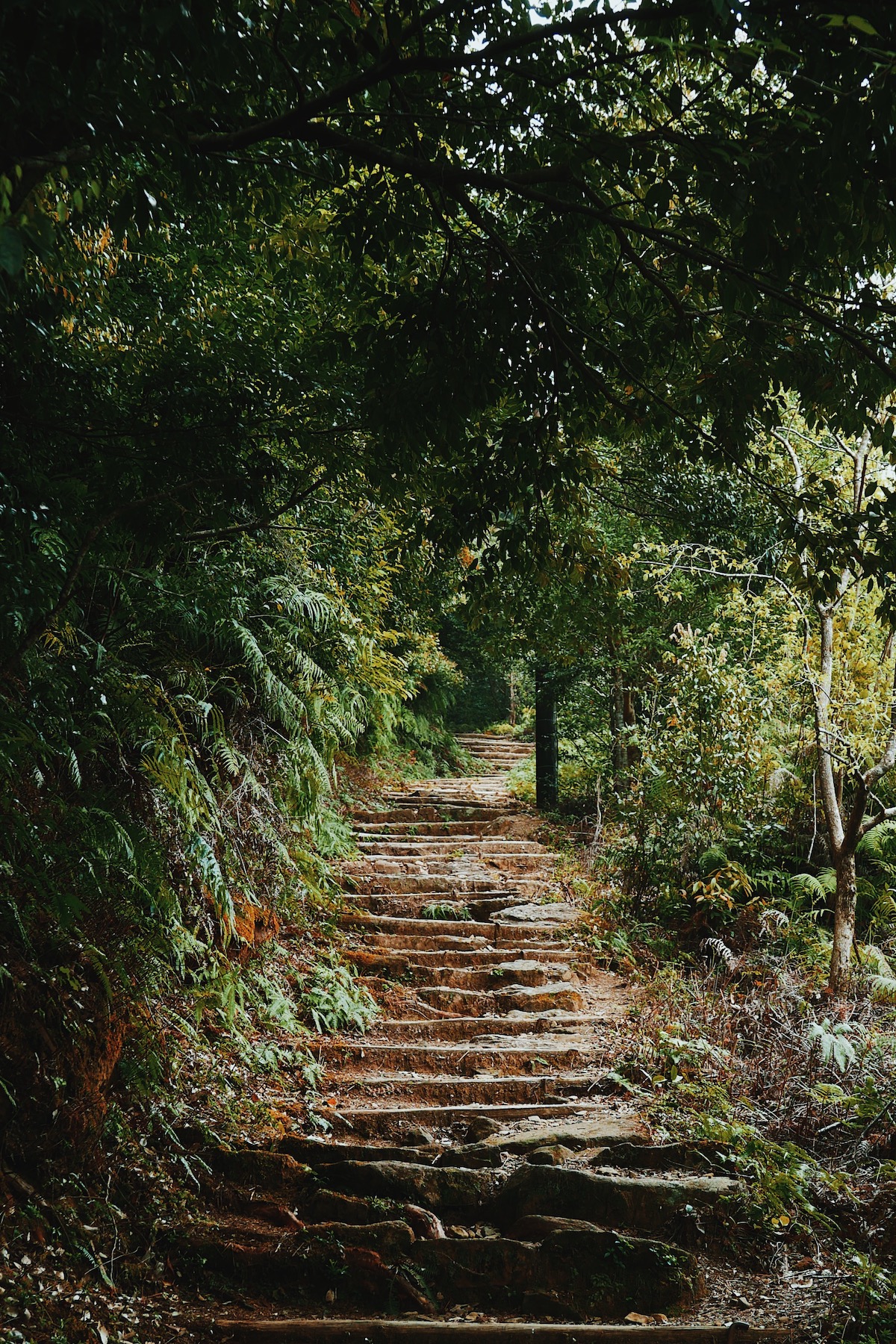 Getting There
Kii-Tanabe is the nearest town to the Nakahechi route of the Kumano Kodo. It is a convenient gateway point to reach the trailhead.
It is a well-known fact that Japan does trains extremely well, so unsurprisingly, getting to Kii-Tanabe is straight forward.
Direct trains on the JR line leave Shin-Osaka station regularly. The trip takes about 2 hours 30 minutes and costs around JPY 5,000 (approx. $46). Once in Kii-Tanabe, getting to the trailhead (Takijiri-Oji) can be facilitated by guesthouse hosts, the Tourist Information Centre (located just next to the train station), and Kumano Travel's own Support Centre, a short walk from the station.
What to Pack
Hiking leggings/trousers
Long-sleeved merino wool top or base layer. Long sleeved lycra tech-tops are also an option but often not as warm
Insulation layer – like a puffy jacket
Waterproof jacket (also used as a windbreaker)
Waterproof over-trousers (also used as a windbreaker)
Warmer day hiking
T-shirt (anything but cotton)
Shorts (anything but cotton)
Resting
Pair clean leggings/trousers
Clean t-shirt
Clean jumper
Toiletries
Hostels and guesthouses in Japan have a wonderful tendency to provide shampoo, conditioner, and body wash in their bathrooms. A welcome situation for multi-day hiking! All you need to really bring is a toothbrush and some deodorant.
Other useful gear
Camera and charger (you'll have power every evening to re-charge)
Kindle, book, or cards for evening entertainment (we actually didn't read at all, but Nick bought his e-reader just in case)
Walking poles (especially useful if you need a bit of support going down steep hills)
Phone and charger
Money (cash enough for your accommodation, food along the way, and buses)
First aid kit – Just in case.
Where to Stay
It's necessary to book accommodation for each night of your hike in one of the villages & towns that are dispersed along the route before you start. Accommodation is limited. This is probably one of the main reasons the route is not oversubscribed. It is best to book places to stay as far in advance as possible. A good place to start looking is Kumano Travel.
The quality of accommodation varies (as do costs), but you are likely to find traditional guest-houses, ryokans, and Onsen-hotels. In the larger towns, there will also be hostels that provide dorm options. Be prepared to spend around JPY 6000 (approx. $55 or more per night) for a double.
Alternatively, you can check our route guide – all the help you need to lace up those hiking boots and wander into the trees. After all, it's profoundly good for you.