Stephanie Izard: The Wandering Gourmet
Stephanie Izard, 33, was the winner of the fourth season of Bravo's hit series Top Chef. Since her win she has been busy traveling her taste-buds and preparing to open her own restaurant called Girl & the Goat in the west loop of Chicago. She describes the fledgling restaurant as a combination of "great food, fun and a casual atmosphere paired with a North American craft beer list and boutique global wine list."
Online she can be found at www.stephanieizard.com. At the site Izard offers her unique take on the culinary world, along with updates on her travels and a collection of personal recipes.
---
I remember our first family road trip to Williamsburg, Virginia in the family station wagon (of course), back in the early 80s.
My parents kept getting annoyed that I would laugh at just about everything that came out of anyone's mouth so they made me get in the way-back and lie down. I think there would be a similar result if we tried another family road trip now.
My travel style is casual but grown up.
I'm not going to turn down a beautiful resort from time to time, but I'm also fine with a simple room…as long as it has a bathroom. It's much more important to enjoy what's outside your room than what's in it.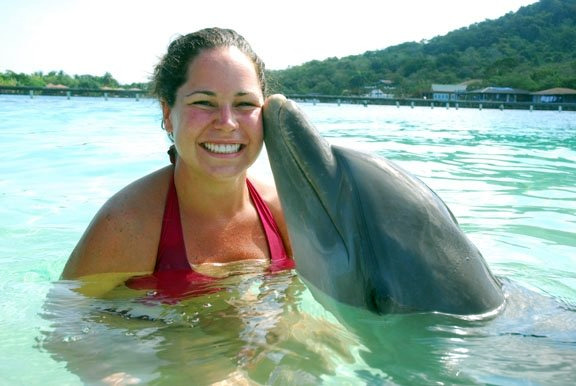 Call me a snob – but I like westernized toilets.
I just can't squat. I've never gotten the hang of it.
As a chef who loves to travel, Anthony Bourdain is an inspiration.
He travels to find what is unique in the culture and of course to find out all about the cuisine. If I could hop in his backpack and join him for a couple months I would.
I eat everything when I'm traveling, seeing as that's what I'm often there to explore.
But still I find that I often lose weight while wandering another country because I'm staying active. I'm not sitting on my couch watching adventure movies, I'm living them, which burns a lot more calories.
You have to get over your fears and eat the street food.
Food is such a huge part of a culture that you miss out if you stick to 'safe' foods. The most memorable meal I've had was in Vietnam: I was walking down the street and saw someone cooking razor clams. So I sat at a little table, about a foot and a half off the ground, got a huge bowl of razor clams steamed with the perfect balance of sweet, salty and spicy and had an ice cold beer. All for about $2.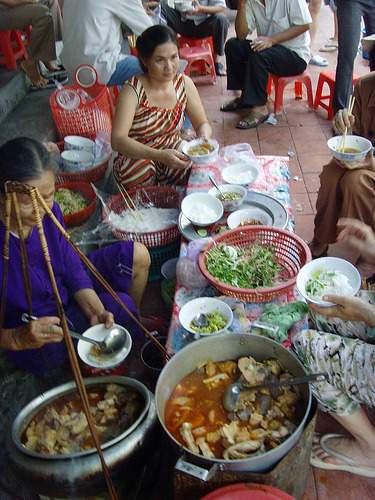 My most embarrassing travel moment also came in Vietnam.
I was eating pho one morning – I reached for the condiment tray and there goes the fish sauce all over my lap. Going around all day with fish-sauce-lap is kind of a turn off.
My trips are very last minute.
I find I have a little time off so I ask around to friends who also like to travel, and pick a place that's not in the middle of hurricane season. I look for either a scuba-focused trip, a food-centric trip or a combo.
Improvisation is the only way to travel.
If you make a plan ahead of time, you are going to miss out on the best experiences. Just wait and see what folks you meet along the way recommend, or follow some cute guy you meet traveling to another city. Whatever works as long as you get the best experiences you can.
My favorite trip so far was to Southeast Asia.
What's not to love? Great food, very nice people (unless they're trying to trick you into tuk-tuk rides to all of their friends' shops), beautiful scenery and lots to do. The most beautiful place I've ever seen was just off of Kho Tao [Thailand]. These three little islands connected by a sandbar – bright blue waters and white sands. Just amazing.
To be honest, I find guidebooks overwhelming.
It seems much easier to just ask around once you get there. Kind of like getting the CliffsNotes, with added personal, first hand experiences – which I find much more valuable.
The one thing I always read in the guidebook is the section about manners.
Other cultures vary in what is considered polite while dining and in the way one acts towards others. I think it's very important to respect that.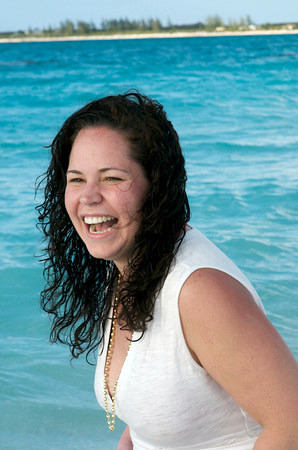 When I arrive somewhere I throw down my things and go straight out to explore.
I like to see what is around me, grab a drink, and then start to make a plan for my first full day in a new place.
Talk to the locals.
Ask them about the history, about their history. Ask them to take you some place that your guidebook authors didn't know about.
My trick for avoiding jet-lag is just to travel more.
I've been in so many time zones this year that my body has no idea what time it is.
When packing, put in some things you can't live without and get the rest when you arrive.
I'm always leaving old things behind to make room for all the cool things I've found traveling – so I might as well just start empty.
If you plan on being in more than one or two hotels,
…go with a backpack over a wheelie.
I have no desire to go on some old bus that is overloaded with people, smells funny, and has no bathroom.
It reminds me of Jewel of the Nile or whichever movie it was when Joan Wilder is on the bus with a bunch of chickens. No thanks.
I need to go back to Australia and do it right.
I went with a friend who had a very strict itinerary and though I loved every minute of the trip, I know I missed out on way too much.
I also want to go to Peru.
I just got into some of the cuisine there and I want to go eat it myself. Also, having seen photos and videos of it, and hearing so many stories of people who have been there, I know it has to make it to the top of the list.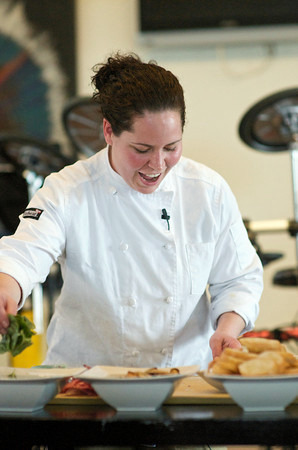 The best time to travel is when you have just left or lost a job.
You can stay away as long as you want, you don't have to worry about all the work you're missing, and no one is going to be sending you emails that trap you in little internet cafes when you should be out hiking. Just stay until you run out of money.
When you travel, be the "you" that you can't always be at home.
Be adventurous and crazy and try everything… You can go back to "normal" on the return flight.
People who don't want to talk to people outside of their group are a pet peeve of mine.
What's the point if you're not going to learn about the people around you as well?
Traveling alone was way better than I expected.
I was very nervous since I'd waited till I was 30 to do so. But it was the best experience I ever had and I think I prefer going alone on certain trips. You meet more people, you force yourself to be open to more experiences, and you can do whatever you want.
There is just so much out there to see, learn and experience.
Sure I love Chicago and my friends here, but I get stir crazy. It's comforting to know your surroundings and feel safe, but it is way more exhilarating and makes you feel alive when you're some place new.

"How I Travel" is a new BootsnAll series publishing every Tuesday in an effort to look at the unique and diverse travel habits of some of the world's most well known and proficient road warriors. Got ideas for who we should talk to? Drop us a note.
You'll find links to all the "How I Travel" articles on the How I Travel archive page, you can become a fan of "How I Travel" on Facebook, and you can follow the @howitravel profile on Twitter to get updates as soon as new features in this series are published.
photo of Vietnamese street food by BrandontheMandon, all other photographs provided by Stephanie Izard and may not be used without permission