In July 2014 we left Montreal on a one-way ticket to Prague. I was 47; Lissette was 46.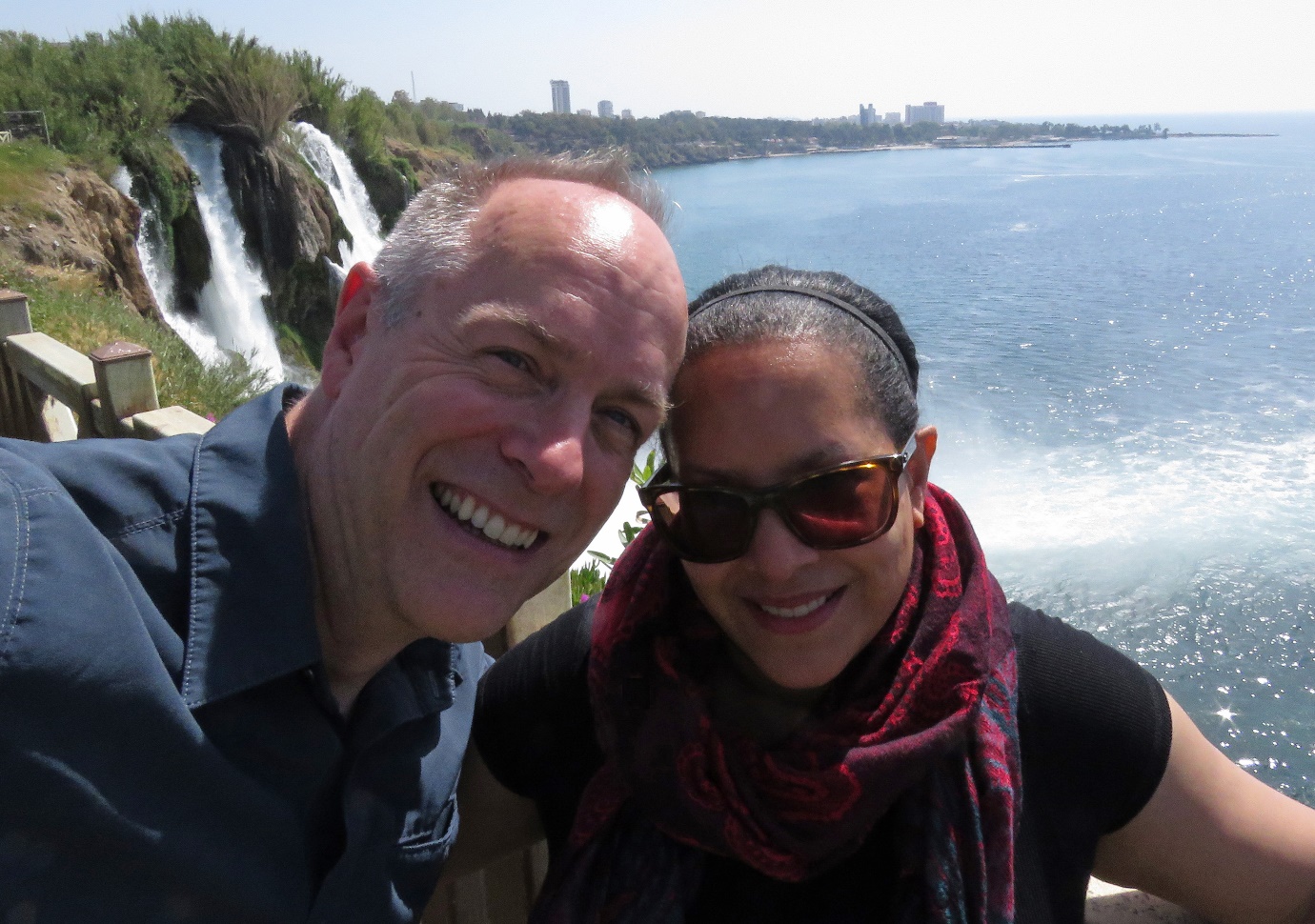 We had planned for this day for a long time. But the closer we got, the more it seemed that everything was conspiring against us.
Over the past year, we had accumulated about $50,000 in debts on dental surgeries and cost overruns on the renovation of the condo. We thought of delaying our travel plans but made the decision to push through – we had investments, I had the condo (which I rented out), and Lissette had convinced her bosses to let her continue doing her work remotely. We had faith that our plans would work out.
We chose Prague as our first base for its cheap accommodation.
A friend-of-a-friend taught English there and she had to leave Prague with three months left on her lease. The apartment came out to $500 a month, which is very inexpensive even by Prague standards. We jumped on it.
We quickly found out how cheap life in Prague's suburbs was. We lived on an average of $1,600/month (about half of our costs in Montreal) and trimmed $10,000 off our debts over those three months.
The apartment was large and comfortable and located right across from the street from Prague's psychiatric hospital (we'd always get funny looks from taxi drivers when telling them to bring us to the psychiatric hospital).
Nobody in the neighborhood spoke English, but with time, people recognized us and smiled. It almost felt like home. A quick bus and metro ride would bring us right into the heart of Old Prague.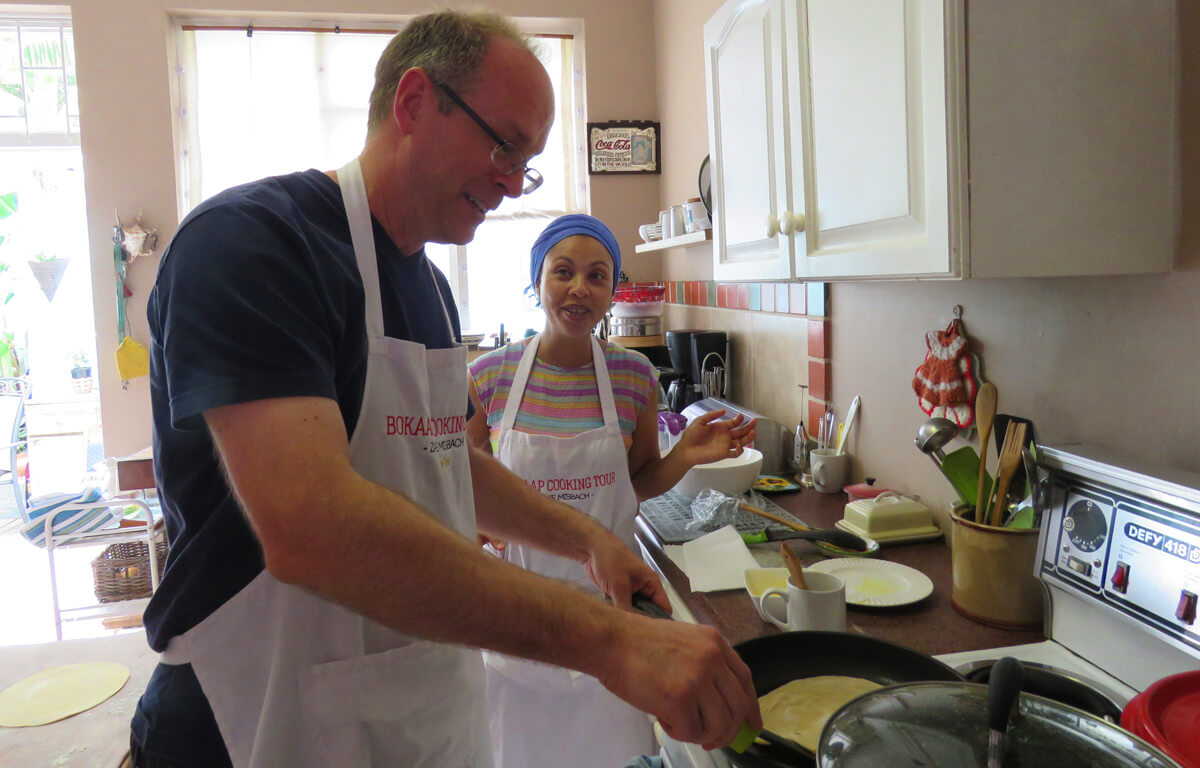 A cooking class in Cape Town, South Africa
At the end of September 2014, we left Prague for Thailand, where we settled for six months. We spent four of those in the pretty town of Nong Khai in Northern Issan province, staying in an apartment hotel. It was basic, centrally located, and rent came out to under $300 a month.
Our average cost of living in Nong Khai was $1,500/month (we often find that although rent is cheap in Thailand, you usually don't have a kitchen and tend to eat out more).
By the time we left Thailand in March of 2015, we had reduced our debt to $17,000.
That first year was about saving money and watching the numbers fall was incredibly satisfying. But there was more to it than that – we were in the tropics and living life according to our schedule. Lissette would roll out of bed and start working, while I'd make coffee and breakfast and do any chores that had to be done. We'd go out for lunch, and then spend a few more hours in front of our computers.
By mid-afternoon we would be done and would do some sightseeing, maybe go out for a coffee or a beer. It was liberating. We'll never forget those early days.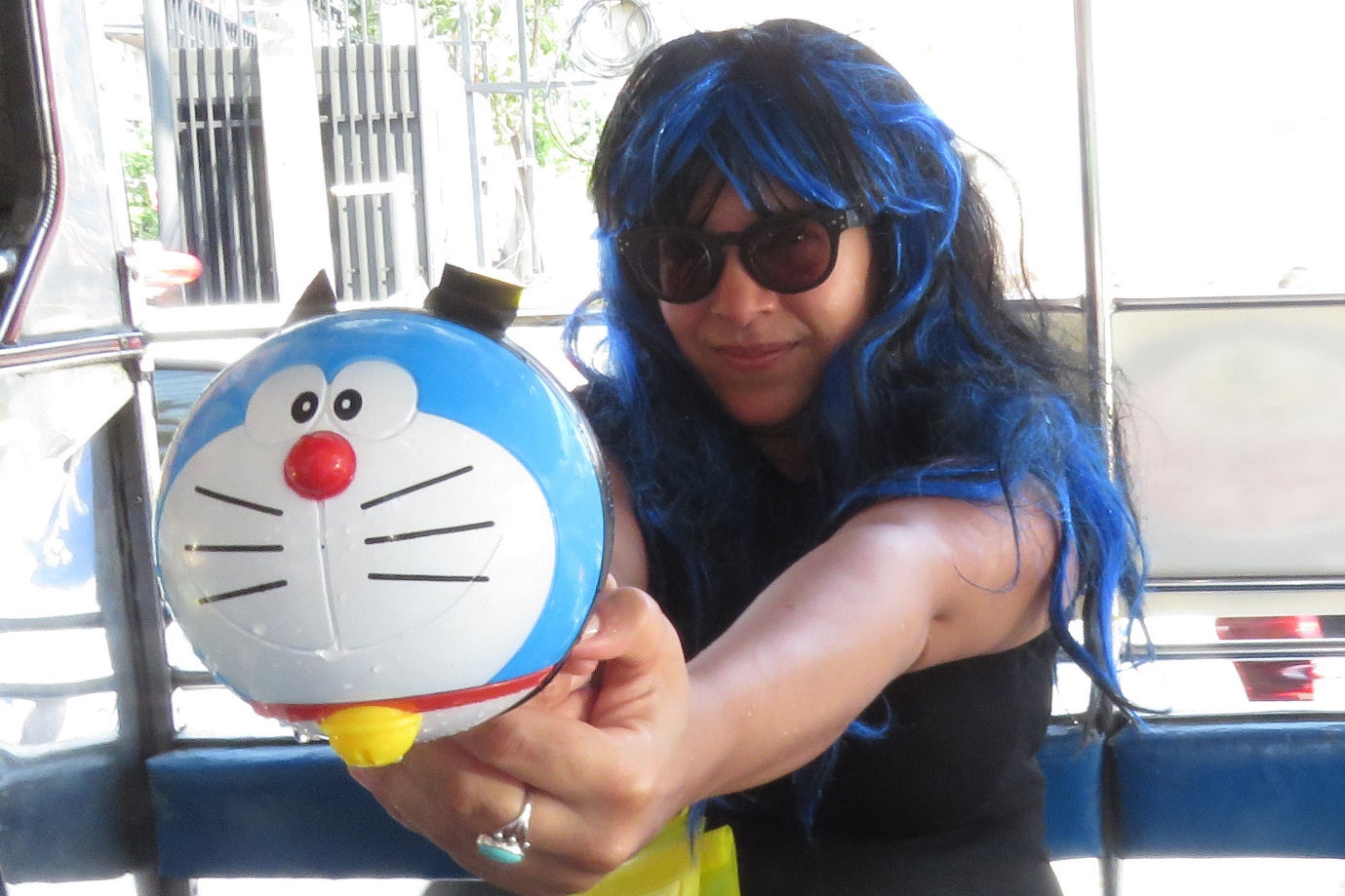 Warming up for Songkran in Pattaya, Thailand
In the spring of 2015, we went to Croatia for the first time. We spent 2 months in Split, a city we fell in love with.
As time has gone on, we've constantly adjusted the way we travel.
We realized after that first year that Europe suited us much more than Southeast Asia. When I'd envisioned traveling full-time, I had thought that we'd be spending most of our time in Thailand, Malaysia, and Vietnam. We realized after 6 months in Thailand that Southeast Asia is fun to visit but not our favorite for longer stays. Neither of us are beach people, nor do we enjoy excessive heat and humidity.
We paid off our debts by the end of the year.
We had paid off our debts and were entering our 2nd year of travel without touching our investments, so we felt much more comfortable with our finances. Over the next two years, we decided to visit some of the places we'd always wanted to see.
We mixed cheaper destinations like Budapest, Brasov, Belgrade, Skopje, and Seville with more expensive destinations like Kyoto and Cape Town.
We also adjusted our lifestyle. Traveling isn't necessarily conducive to a healthy lifestyle and we had gained weight that first year. Starting in our 2nd year, we made it a point to eat healthier (Lissette is a vegetarian, finding healthy options is not always so easy) and to enroll in a gym wherever we went. The 2nd proved to have benefits beyond physical health – we made plenty of friendships around the world through joining local gyms.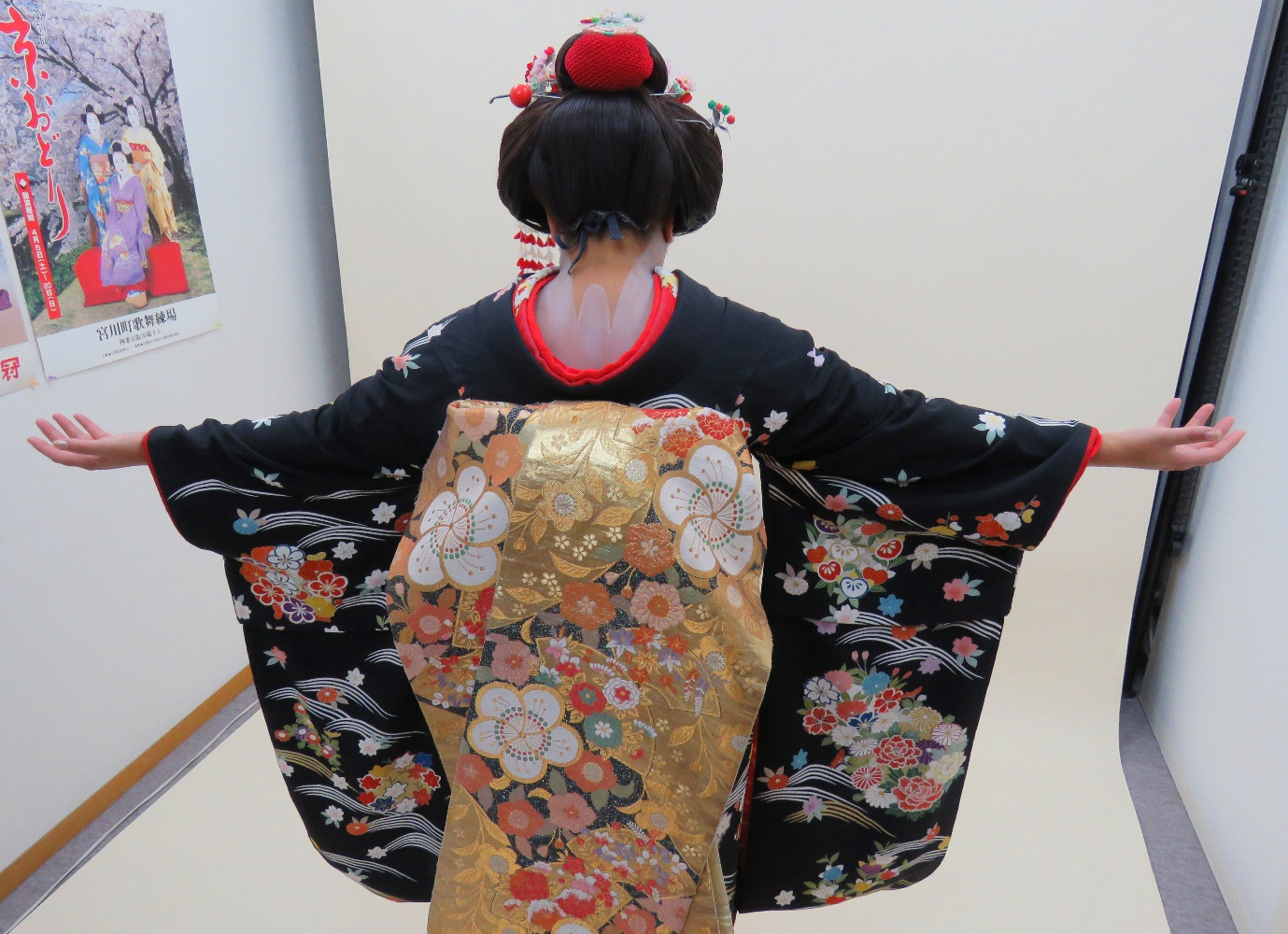 Dressing as a Geisha in Kyoto, Japan

Airbnb
By this time we had become experts on renting apartments through Airbnb. In 2015 and 2016 we spent 294 and 315 nights respectively in Airbnb apartments.
The key to saving money via AirBnb is simple: the longer the stay, the better.
We usually book an apartment a month at a time. "Slow Travel" has become key to the way we travel.
By early 2017 we felt that we needed a break from full-time travel.
We did some research and found out that it wasn't too hard to get Temporary Residence in Croatia. We found an apartment, signed a lease, and became official residents of Croatia.
We also had some hard decisions to make. After 3 years, our renters decided that they would not renew their lease on our condo. We also had a storage unit in Montreal containing all our furniture. Both had been our backup plan in case a 'life of travel' didn't work out. But by 2017, we knew that this lifestyle was for us. We ended up selling the condo and having all of our belongings shipped to Split (Croatia).
Our time in Croatia ended six months later.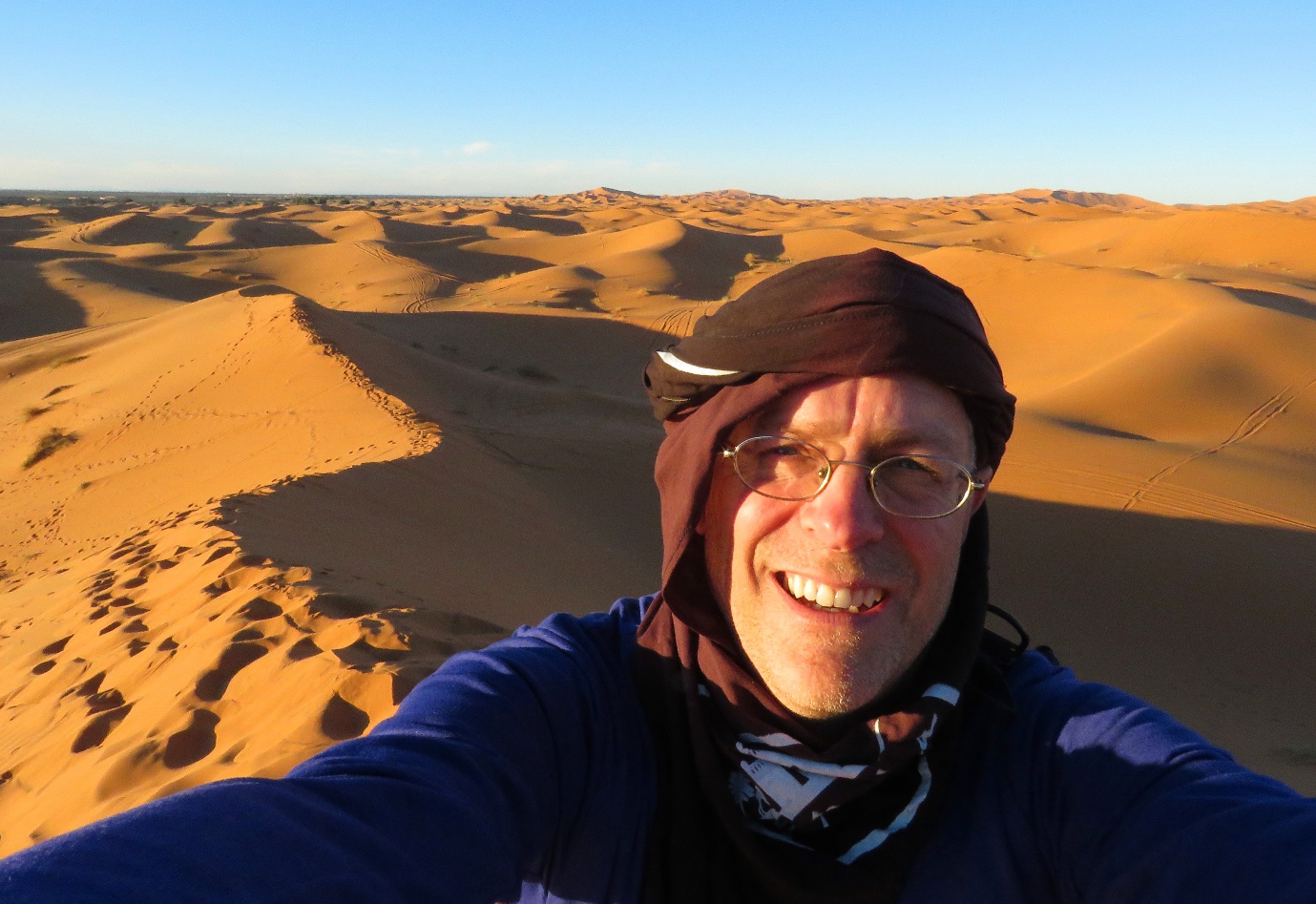 Hiking in Merzouga, Morocco
We had wanted to stay a 2nd year and had even considered working towards permanent residence. But circumstances worked against us – the owner of our apartment died and the inheritor wanted to sell. We also found out first-hand how complicated immigration rules are in Croatia. So in March of 2018, after 15 months of living in Croatia, we put our stuff back in storage and started traveling full-time again.
Life had been good in Croatia but we were happy to be back on the road. Getting back to our "slow travel" lifestyle gave us more flexibility while also allowing us to live more cheaply.
We spent 3 months in Southeast Asia. One of those was spent in Chiang Mai, where we did Muay Thai training. From there we took a 5-week train trip across Thailand, Malaysia, and Singapore. We came back to Europe for the summer and spent four months in the Czech Republic, Poland, and Ukraine (which surprisingly ended up being our highlight destination in 2018).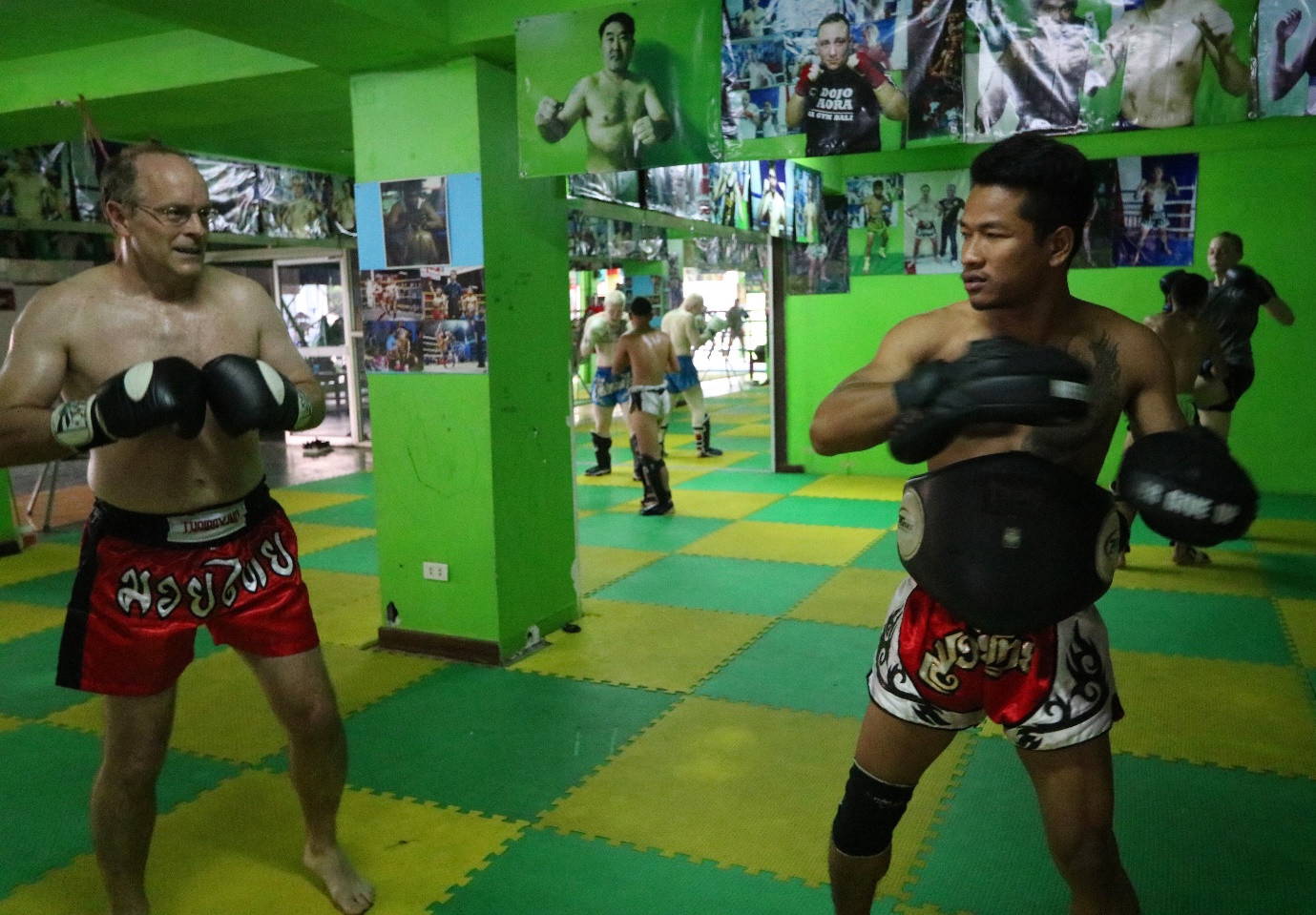 Muay Thai training in Chiang Mai, Thailand
Our travels today
Lissette recently lost her job. We were only a few weeks into a month-long stay in Lecce (Italy) when it happened. It's the first time that neither of us is earning a salary. But we're not worried – we're in a good financial position thanks to the way we've traveled over the last 5 years. This is just a new chapter.
We've spent the last couple of months traveling through Greece, Bulgaria, and Turkey. All are relatively cheap countries. In the next few months, we'll be in Georgia, Armenia, and Ukraine, all of which are also inexpensive.
What you need to know:
Traveling is not all roses. We don't love every place we visit.
Couples will get on each other's nerves when together 24/7.
We sometimes miss having a home and on occasion we miss Canada. I would love to spend a night on my old couch, watching a hockey game while eating Indian take-out. Travel makes you appreciate home.
That said, traveling as we have has allowed us to see the world. We've seen spectacular places, had great adventures, and met interesting people along the way. We've also had freedom from the 9-5 routine that we lived for most of our lives.
The absolute best thing to hear? It's Lissette saying (as she does once in a while) "I wish we had done this sooner."
It justifies all the decisions and sacrifices we've made in choosing this lifestyle.