Art education is part of a child's (or even an adult's) holistic learning process. Several studies have shown that children who were exposed to any artistic activity – dramatics, music or visual arts – were confident, articulate and more accepting of others. 're also more focused on their studies and get good grades as art education boosts their their learning process.
One of the most effective ways of teaching your children about art is to bring them to museums. If you're traveling this summer, it's easy to include an hour-long visit to the museum in your itinerary as most of the major tourist areas have their own museums. In the U.S. alone, there are 200 children's museums in the U.S.
Best of all, a trip to the museum need not be boring or another "required" trip. It can be fun and interesting for you and your children.
1.Do your research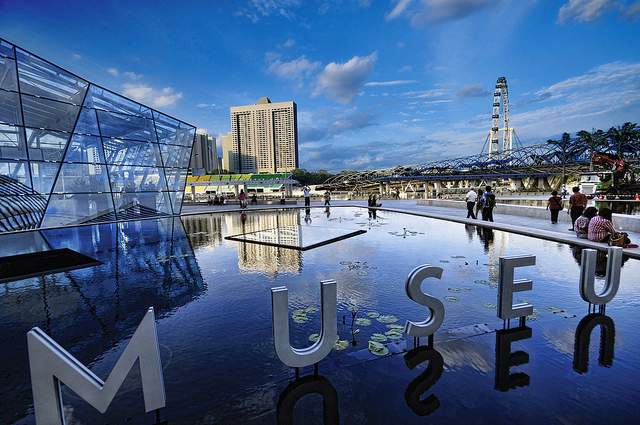 Most of the museums have websites that contain all the information that you need to know – from the price of admission to daily schedule to current exhibits. Show the website to your children and ask them what they want to see. Or you can ask them what they studied in school, what interested them and base your choice from their responses.<
2. Start a family art project
Children will be more keen visiting a museum if they have a first hand experience of creating a work of art. Visual artist and fine arts professor Marika Constantino said her children often watch her while painting in a her studio – which is a spare room located beside their living room. "I try to involve my children in my works. I try to expose them to the various processes I do and the materials that I use. Such an exposure leaves a curiosity in them, " she said. Constantino said she uses her children's curiosity as a springboard to discuss artwork and art making.
You don't need to be a practicing artist to start a family project. For instance, if you are the family's resident scrapbooker, you can get your children involved by asking them to choose the photos they want to include in the scrapbook or perhaps they can cut color papers to decorate the scrapbook.
3. Enlist the help of tour guides
Join a museum tour. Some museums have guides that conduct a tour , giving mini lectures about a permanent collections and special exhibits. If there are no scheduled tour guides, you can go to the information desk and ask for a recommended exhibits for families.
4. Focus on one exhibit only
Museums have several ongoing exhibits, but it's difficult for children to absorb everything in one go. So choose just one exhibit, and stay there. Discuss the painting or sculpture with your children. Ask them about the shape and colors that they see, and what they think or feel about the artwork. "One's engagement with an artwork changes when you see it up close. You see textures, colors and techniques better when you do," " Constantino said.<
5. Encourage your children to share their experiences
Discuss the museum visit with your children. Ask them what they liked, what they don't understand and what they hated. You can also encourage them to write about their museum travels in their journal.
Prime Sarmiento is a journalist and freelance business blogger. She writes on learning and the craft of writing for online tutorial company Ahead Interactive. A passionate traveler, Prime helps other women craft their own journeys via www.solofemaletravel.net.