Are you over the dorm scene but still looking to meet people? Traveling solo and would like find a friend or two along the way? Don't worry: you don't have to stay in a hostel to meet other travelers! Though hosteling is undoubtedly a great way to meet fellow travelers, it isn't the only way.  Here are a few ways to broaden your traveling social horizons.
Book a tour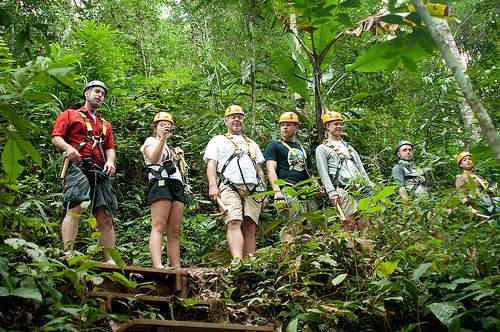 Taking some kind of group tour or adventure excursion is a great way to meet people who have similar interests as you. Like beer? Take a brewery tour. History more your thing? Sign up for a walking tour. Adrenaline junkie? Go bungee jumping! Other options include snorkeling and wildlife tours. Once you've spent the day with your tour companions, it's fairly natural to meet up later for dinner or drinks.
Read: How to Negotiate with a Tour Guide to Get the Experience You Really Want
Use social networking
It's surprising how many people I've met traveling by using Twitter. I've even met one person on the road who doesn't use guidebooks; he just finds whoever is tweeting about his destination and gets his info from them. Do a hashtag search of your destination's name on Twitter (example: #Thailand) and see what comes up. On Facebook, search for a fan page (in Chiang Mai, "Team Chiang Mai" welcomes all newcomers with group dinners and other activities). Even if you don't end up meeting anyone in person, social networking is an excellent medium for finding out cool coffee shops or running routes.
Read: 6 Online Tools to Help Enrich Your Offline Travel Experiences
Sign up for a short workshop or class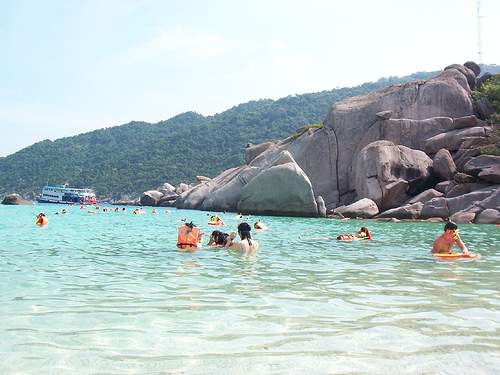 In Thailand, it's popular for travelers to take massage and cooking classes, which can run anywhere from an afternoon to a week. Other options include jewelry making, yoga, or meditation – just to name a few. You'll spend time working on other participants in massage courses, or sampling each other's food… all excellent bonding material.
Read: The Best Travel Souvenir: Cooking Classes Abroad
Check online travel forums
These are great for connecting with folks who are also traveling solo, or following a similar itinerary as you. Most forums allow you to browse not only by destination, but also by interests and activities, so you can search for other hikers, foodies, or art lovers. Also, forums not necessarily geared towards travelers (Craigslist, for example) are a good place to find folks who enjoy the same activities as you. This works better in larger Western cities, but not exclusively so: in Kunming, China, for example, www.GoKunming.com has very useful forums that connect travelers and expats.
Visit: The BootsnAll forums
Contact a travel blogger who will be in your area
Not all bloggers are the same, but we do all have one thing in common: we spend a lot of time by ourselves staring at our computer screens. I've found that travel bloggers in particular are generally keen to meet other travelers; they're usually passionate, curious and engaged people who are interested in making connections with the world outside their machines.
Read: 15 of the Best Expat Blogs
Consider short-term volunteer work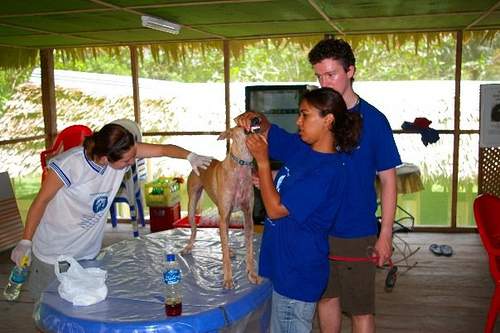 You'll be united by your good cause, whether it's holding babies in an orphanage, bathing elephants, or simply doing office work in a non-profit. And just like at a paid job, hanging out after work for a pint or two is a common practice. I've heard of several folks who have made life-long friends through a volunteer-abroad program.
Visit: BootsnAll's collection of volunteering abroad links
Go where the locals go
You're in another country to experience another culture, so why not mingle with some locals? The music scene is generally a fun atmosphere to make some new friends: everyone speaks the language of dancing, no? Check listings for local bands, gallery shows, or other performances.
Visit: BootsnAll's Traveler Connect Facebook app to meet locals
Visit the hostel bar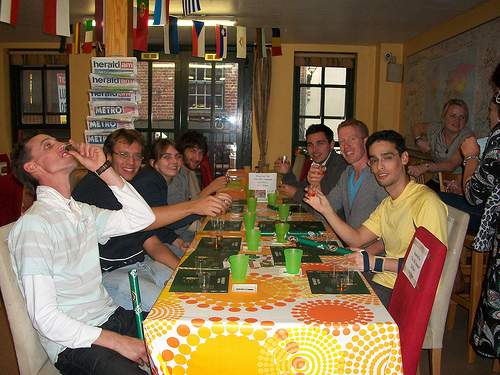 Finally, if you're really struggling to make connections via the above suggestions, take a night to hang out at the hostel. You don't have to stay there to imbibe there, and you're sure to meet a few fellow souls. A themed night or a party is a good way to insert yourself on the hostel's social scene, should you feel funny just sidling up to the bar.
Find: Hostels around the world
Don't forget that traveling solo is quite common – though it sometimes feels like you're the only one who's alone, it's definitely not true. Remember that everyone gets a little lonely from time to time, and that pushing yourself out of your social comfort zone to meet someone might actually make their trip.
Photos by: jetalone, miserychick, AmazonCARES, Barnacles Hostels