Our "Sustainable Travel" series is sponsored by Global Basecamps.  Global Basecamps is specialty travel company that helps independent travelers research and book locally owned boutique hotels, off-the-beaten path lodges and multi-day excursions all over the world. Whether hiking the Inca Trail, experiencing a traditional Japanese Ryokan, or relaxing on the beaches of Thailand, Global Basecamps specializes in designing completely customized itineraries to meet each travelers specific priorities and match their travel style.
While purists might argue that the only way to have an environmentally friendly vacation is to spend it in your own country, by considering the way you travel there's no reason why far-flung destinations can't feature on a guilt-free itinerary. It may be impossible to do a round the world trip without boarding a few planes but the longer you can spend in one place, the more local transport you use and the more eco-friendly activities you take part in along the route, the less impact your travels will have on the environment.
From bobbing along the Amazon in a hammock and exploring riverside villages by longboat, to volunteering with wildlife preservation groups or sleeping in an igloo village, these 9 locations are top of the list for those planning an eco-friendly RTW trip.
South and Central America
Costa Rica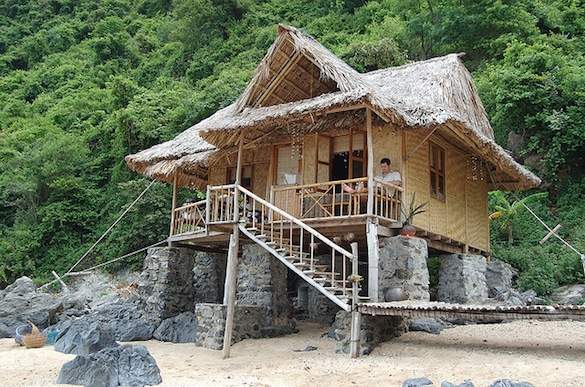 Consistently ranking in the top ten of Yale University's Environmental Performance Index (EPI), Costa Rica's eco credentials include running 80% of the country's energy needs off hydroelectric power and devoting a quarter of the nation's land to preserved parks and wildlife reserves.
Costa Rica's diverse scenery makes it a great destination for nature lovers, and travelers can indulge in a range of eco-friendly activities from snorkeling with manta rays, bird-watching and wildlife spotting in the cloud forests to hiking active volcanoes or exploring one of the country's 32 national parks and 150 wildlife reserves. Many sustainable tour companies offering some of these activities, or offer volunteering projects where community and preservation work is combined with trekking expeditions.
>> Book a Costa Rica adventure tour or discover great water sports in Costa Rica
Ecuador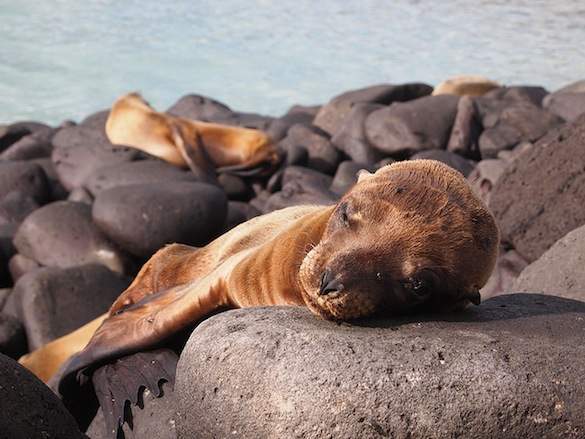 A visit to the equator line, horseback riding through the Andes and the western coast beaches all offer major tourist draws, but Ecuador's real selling point is the Galapagos islands, a collection of over 100 islands, just 600 miles off the coast of the mainland. Some 97% of the islands are made up of national parks, each carefully conserved and monitored, and home to some of the highest concentrations of unique species on the planet, including giant Galapagos tortoises, sea lions, marine iguanas and tropical seabirds.
The $110 Park entry fee collected on arrival, supports the park upkeep, as well as maintaining local government and community projects, but visitors wishing to get a little more involved can volunteer on environmental, agricultural and animal welfare projects or contribute to the conservation of endangered sea turtles. Most visitors tour the islands on a cruise, although the islands can be reached by plane from Quito.
>> Book a flight to Ecuador or read our Ecuador travel guide
Brazil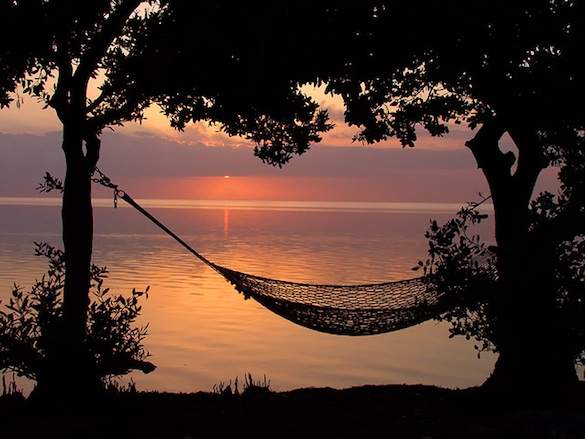 Top of most backpacker's South America hit lists is the Amazon rainforest and although the area gets a lot of bad press for its ongoing struggle with deforestation and illegal poaching, many tourism initiatives are actually helping to protect the area – after all, as eco-tourism gains popularity, locals are beginning to realize the importance of preserving their country's natural assets and wildlife.
There are plenty of eco-friendly ways to explore the Amazon, but choosing a tour company with strong eco principles is the best starting point. Be mindful of protecting fragile environments whilst trekking too – stick to well trodden paths, keep an appropriate distance from wildlife, opt for walking safaris or boat trips wherever possible and don't pick flowers, cut down branches or take any natural 'souvenirs' with you.
The rest of Brazil is similarly packed with eco-friendly pursuits: beach bums can enjoy some of the most beautiful beaches in the world in the North, where you can feast on freshly-caught seafood and spot rare pink dolphins from the sand dunes, and nature lovers can take a bird watching tour or stay in an eco-friendly treetop hotel. Windsurfing and sailing are also popular activities along the coast (try Rio Guaiba, Bahia or Ceará).
>> Discover great destinations outside Rio in Brazil
Eco-transport hints:
Cut down on your carbon emissions by flying into the closest hub to your origination point and then use ground transportation from there. South America's long distance bus network is not only extensive, but a whole lot cheaper than flying, meaning there's little excuse for not using public transport. Consider sailing into Brazil down the Amazon river – take a bus from Ecuador to Iquitos in Peru and hop on one of the regular boat services that run to Manaus in North Brazil.
>> Learn more about bus travel in Central America or discover 7 spectacular bus routes through South America 
Europe
Austria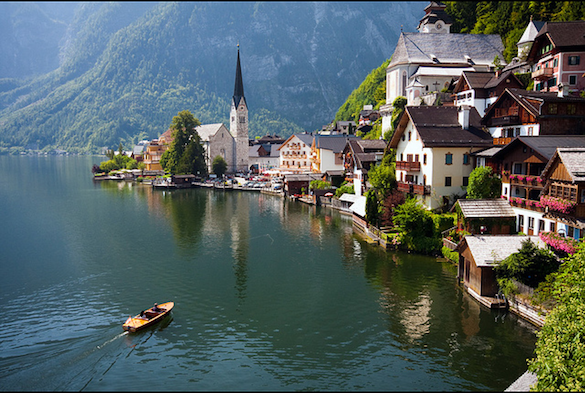 Ranking as one of the cleanest nations in the world and with a government that places huge emphasis on environmental concerns, Austria is a haven of protected forestlands, crystal-clear lakes and rivers, and snowy mountaintops.  Visitors to Vienna can choose to view the city by boat or by bicycle – register with City Bik Wien to pick up cheap rental bicycles or electric bikes from one of the hundreds of bike stations around the city (free for the first hour).
Winter travelers can also enjoy a plethora of carbon-free activities such as cross-country skiing, tobogganing, ice-skating and horse-drawn sleigh rides at one of the country's many eco-friendly ski chalets.
>> Search airfare to Austria and read about travel in the Austrian Alps
Switzerland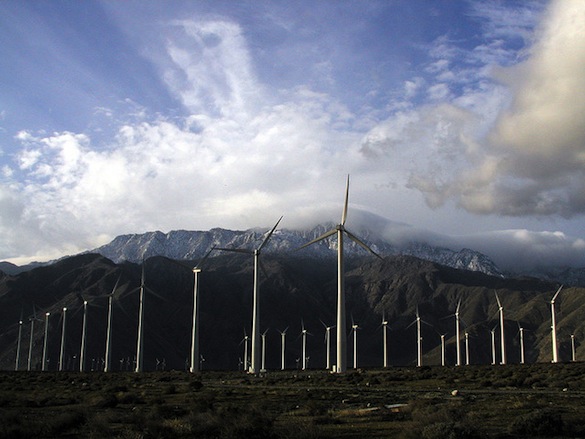 Consistently ranking in the top 2 on the EPI scale, Switzerland has firmly established itself as one of Europe's least polluted and most environmentally aware nations, with some of the cleanest natural water resources.
Eco friendly travel in Switzerland is made easy by a surplus of green holiday options – travelers can stay in an eco camping resort in the Swiss Alps, a carbon-neutral Igloo village or at the Saas Fee ski resort where cars are banned, wastage is recycled and chalets are equipped with solar panels. Be sure to make use of the extensive cycling and hiking routes running across the country, too.
>> Find flights to Zurich and learn how to save money in Switzerland
France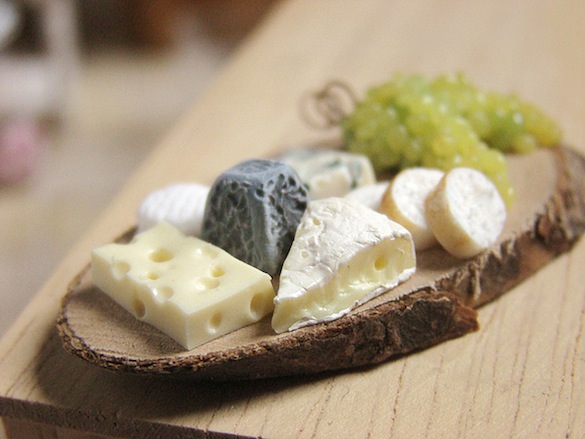 With magnificent scenery, world-class cuisine and an aggressive environmental policy (the French carbon saving goals are one of the highest in the world), France is quickly becoming a new hotspot for environmentally friendly travel. Activities include exploring the vineyards of Burgandy by bike, hiking on one of the country's many long distance walking trails or joining one of the many eco-friendly tour companies that offer everything from walking and biking tours of France to some unique trip ideas like hiring a gypsy caravan to camping in tree houses.
Living local is one of the key principles of eco-friendly travel, so forget plush hotels and restaurants and go back to basics – rent out a French gite, stay at a campsite or take part in a farmstay and shop for groceries at the local markets, where locals will proudly educate you in the art of buying French bread and cheese. Those with a taste for the local gastronomy can indulge themselves with a cooking course where they can learn all about fresh, local produce, going behind the scenes of local fromagers (cheese makers) and patisseries, learning about French culture and perfecting your cooking skills.
>> Get tips for traveling in France or learn more about the south of France
Eco-transport hints:
Dirt-cheap flights linking almost every city in Europe offer a tempting proposition for penny-scrimping backpackers, but those with a mind for the eco-friendly should opt instead for land travel. Thankfully, Europe has an extensive, fast and comfortable Interail train service to get you from A to B. Keep an eye out for rental bike stations which are a popular (and cheap) trend in many of the major cities. And if you really want to cut down your emissions – and have the time – consider biking your way across the continent.
>> Learn more about train travel in Europe and get tips for planning a cycling trip in Europe
Southeast Asia
Laos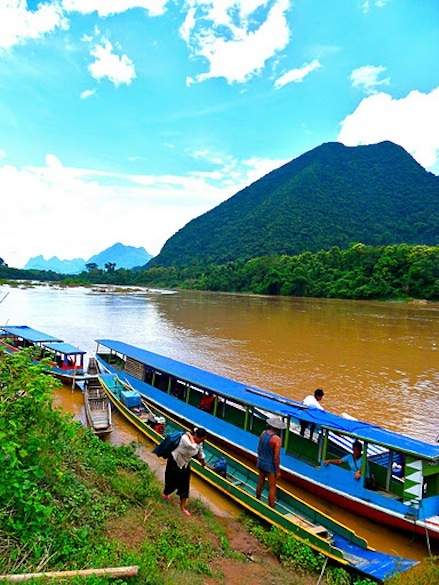 Still working to secure its place on the South-East Asia backpacker trail Laos now offers considerable lure for the eco-conscious traveler. From the cultural capital of Luang Prabang – itself a UNESCO world heritage site with an 11pm evening curfew – to the sprawling jungle of the Nam Ha Protected Area in Luang Nam Tha where local trekking companies operate in conjunction with the varied indigenous communities populating the hills, this is a country where eco tourism is taken seriously.
Travelers looking to get off the beaten track can take a longboat up the Nam Ou river to villages like Muang Ngoi and Muang Khua, where activities such as caving, fishing, kayaking and river swimming are offered by local enthusiastic guides and tourist dollars are welcomed by the village communities.
>> Read some unique tips for traveling in Laos
Thailand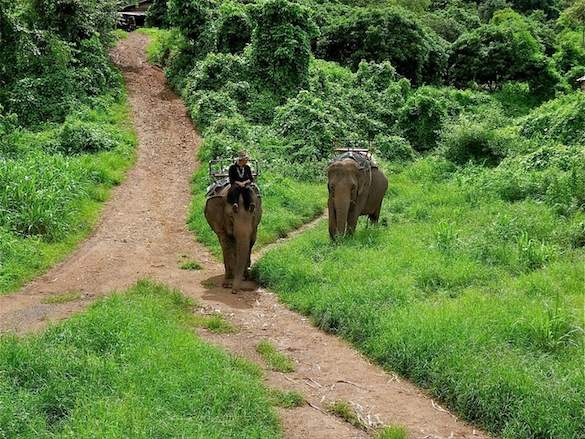 The land of smiles, cheap massages and cocktails on tap may not seem like the best place to get back to nature, but alongside the pristine beaches and crazy party scene, Thailand offers some excellent opportunities to get better acquainted with nature.
Those worried about animal treatment should skip the seemingly obligatory elephant trekking and head to an elephant sanctuary instead, where visitors not only get a chance to ride, bathe and handle both adult and baby elephants, but also receive a thorough education in the ways of the trunked beasts.
The Thailand Community Based Tourism Initiative organizes and moderates tours that are set up and run by participation with local villages and indigenous tribes and their website offers details of homestays and community tourism projects around the country.
>> Learn more about getting off the tourist trail in Thailand
Eco-transport hints:
Long-distance backpacker buses, minibuses and longboats are the local transport of choice, so there's little excuse for those hoping to minimize their carbon emissions.  Look out for pedaled rickshaws in the towns and villages too.
>> Learn more about overland transport in Asia and discover some unique modes of transportation in Asia
New Zealand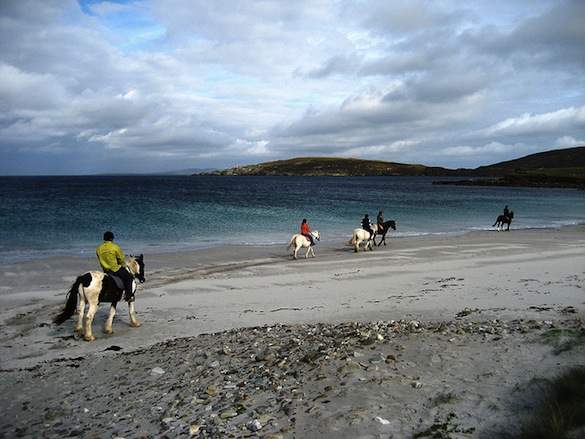 With vast, sparsely populated landscapes ranging from alpine glaciers to volcanic peaks to grassy hilltops, it's no wonder that this country has provided the backdrop to a number of major films including the universally acclaimed Lord of the Rings and Narnia movies. But New Zealand's eco credentials don't stop at stunning scenery – the country is also a forerunner in environmental preservation, one of few nuclear-free zones in the world and well documented for their emphasis on preserving natural resources and utilizing renewable energy sources.
New Zealand's meticulously preserved hiking trails – accompanied by a network of camping huts and campsites – traverse the length and breadth of the country, making hiking (or tramping, as it's colloquially known) one of the most popular activities for travelers and the country's Department of Conservation offers thorough guidelines for eco-friendly trekking. New Zealand's other claim to fame is its status as one of the world's key centers of adventure activities and travelers can undertake a host of action packed, fuel-free activities like paragliding, zorbing, horse riding or canyoning – just be sure to book with a reputable company whose priorities lie in sustainable tourism.
Eco-transport hints:
For those looking to offset their carbon emissions, Air New Zealand offers an excellent Carbon offset scheme that donates funds to the Air New Zealand Environmental Trust as well as funding wind farms around the country. More uniquely, after running biofuel test flights back in 2009, their goal is to be using one million annual barrels of environmentally sustainable fuel by 2013.
>> Check out some awesome adventure sports in New Zealand and get more tips for eco-friendly travel
Ecotourism is the fastest growing segment of the world's largest industry.  Traveling slowly, utilizing local transport, and planning eco tours are just a few ways to ensure your RTW trip is eco-friendly.  By selecting an eco conscious tour company like Global Basecamps, travelers can enjoy their journey knowing their tourism dollars are helping the community and minimizing their impact on the environment.  Global Basecamps' clients who opt for a Tanzania safari will have the opportunity to go on a Maasai Village tour, which helps raise funds for the local community.  Further, in an effort to reduce the amount of carbon dioxide in the atmosphere, Global Basecamps partners with CarbonFund.org to plant a tree for every trip sold.
Contact Global Basecamps to enquire about this or other trips.
Read more about eco-friendly travel: 
Photos by: notacrime, cdorobek, IronRodArt, pepperoni, wayfinder_73, Petitplat, Laos and Thailand photos by author, bndo