Central America is that sliver of land connecting the mass of South America to the expanse of North America. It can be so small that many indie travelers forget to add it to their plans, which is a shame, because that small slither of land has some of the best sights in Latin America.
Adding Central America to a longer trip
Central America is the perfect destination to add to any long-term trip, and now is the time to be planning your getaway. There is a wide variety of countries, cultures, landscapes, and activities, not to mention the low price of travel in most countries. The region is made for overland travel, and while it might not always be the most comfortable, it's cheap and easy to navigate, which is important for any long-term trip. It's also an easy hop, skip, or jump up to the US or down to South America to continue your travels.
Check out this sample multi-stop itinerary that includes a big leg in Central America. Sign up to be a BootsnAll Member to price the trip below or build a route that suits your needs.
[/section]
What to expect
With the Caribbean Sea on one side and the Pacific Ocean on the other, there are ample opportunities to laze on powder white sands that melt into turquoise sea or to pick up your surfboard and crash around on the Pacific's choppier waves. Inland, the terrain is diverse. There are volcanoes to climb, rainforests to trek, colonial towns to engage, and Maya sites to discover. Central America is the indie traveler's equivalent of Disneyland, packed with opportunities for magical adventure, ready and waiting for you to visit and explore.
Compared to the popular travel hubs of Southeast Asia and South America, the backpacker trail in Central America seems a bit less worn, but it is definitely there, and without the backpacking masses that you find in Bangkok, there is still the vague sense that you're seeing sights that many haven't.
The prospect of safety keeps many travelers away from Central America, and it is true there are some hotspots (I wouldn't want to wander through parts of Guatemala City late at night on my own), but as with any indie travel destination, the level of danger is relative to the level of street-smarts you employ. Wander where you shouldn't after dark, and you'll put yourself at risk. Keep to the local advice and you'll breeze through Central America wondering what everyone was so worried about.
'Central America is the indie traveler's equivalent of Disneyland, packed with opportunities for magical adventure, ready and waiting for you to visit and explore.'
One bit of advice is to pick up some Spanish before you go or take lessons as you travel. Like South America, the dominant language is Spanish, and it pays to know some if you want a richer experience than simply buying bus tickets and beans.
Mexico: I still don't think I've gotten to the bottom of whether Mexico is truly part of Central America as even the trustworthiest sources seem unable to agree. However, the indie traveler reality is that many Central American journeys will start or finish in Mexico City, so for these purposes we will include travel up to Mexico City.
Planning your trip

Deciding to actually go and then planning where to go are the fun bits, but wading through the practicalities can feel comparatively dull. Here's an overview to help ease the pain.
Getting around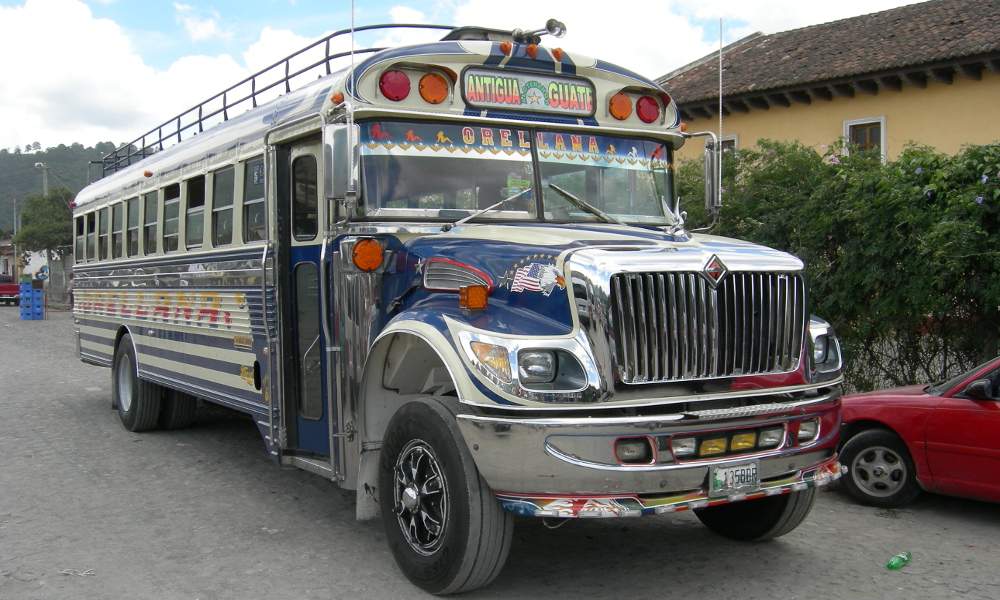 Bus: Travel through Central America is dominated by buses. Yes, they come in various forms, from the deliciously air conditioned first-class services that are particularly popular in Mexico to the pimped out chicken buses that will have you reaching for your camera time and again.  Tica Bus is a first class service that connects many of the countries and can be a good option if you need to cover a lot of ground without many stops on the way.
Minibus: Some countries have tourist minibuses that will conveniently make the location connections that would otherwise be tortuously long by public transport. Weigh up when it's worth taking route-friendly connections as they can chew through your budget quite quickly, but also offer a welcome break to the sweat-inducing and butt-breaking local buses.
Air: There are one or two low cost airlines that operate in the region, but compared to the likes of Europe or Southeast Asia, air travel is not a common way of getting around. This is mainly due to prohibitively high costs. You may get a deal flying between two hubs in a large country like Mexico, but flying from one Central American country to another is almost always going to be way too expensive. If you do need to get to another country quickly, consider the Tika buses, or if possible, catch an internal flight to an airport nearest to a border and cross by land.
Boat: With many archipelagoes and islands off the coast of Central America, and many sights located in the middle of a mass of water, there are many opportunities for boat journeys, which can range from sturdy ferries to local lanchas.
Train: Ask for directions to a train station in Central America and you'll be met with a curious look. There simply aren't any in this part of the world.
Read more about Bus Travel in Central America

Costs
The beauty of Central America is that it is cheap, cheap, cheap! Of course, some countries are more expensive than others – Costa Rica immediately springs to mind, but it is generally easy to get a dorm bed for $10 to $15USD a night and as low as $6 in places like Nicaragua and El Salvador.
Food is pleasantly economic, too, with street food in abundance. You can eat for a couple of dollars at street food stalls, and many local restaurants serve a fixed price menu – usually comprising soup, meat, beans and rice, and a drink – for under $5. The other upside to travel in Central America is that self-catering is high on most hostel agendas. I've stayed in a few places that even offer free pasta and seasoning so you can sometimes eat for free.
Transport costs are directly reflective of comfort. The chicken buses can be traveled for an eternity without costing more than couple of dollars, while the air conditioned first class buses can cost up to 10 times that, though $25 for up to 10 hours on a night bus is often worth paying the extra.
If the occasional (or frequent) tipple is for you, don't fret, beer comes reasonably cheap, ranging from $1-$2 for half a liter from the supermarket, and the rum seems to be in popular and cheap supply, often costing less than $10 for a liter. Wine can be hard to come by and is pricey, and as with everywhere around the world, if you find a bar with an ocean view, you'll be paying for more than just your drink.
Vaccinations
The important point about vaccinations is to make an appointment 4 to 6 weeks before you travel so there is time for your immunity to take effect. The only mandatory vaccination for the region is yellow fever. If you are going to Central America from a yellow fever zone (think Africa, and more likely, South America), you will be required to carry an official yellow fever certificate as proof of your vaccination.
Other recommended vaccinations include Hepatitis A and typhoid, and if you're traveling long term, going into rural areas, staying with local communities, or working with animals, you may also be recommended to have vaccinations against Hepatitis B and rabies.
You should also ensure your childhood vaccinations are up to date including measles, diphtheria, and tetanus.
There is some risk of malaria in parts of Mexico, Guatemala, Belize, Honduras, and Costa Rica, and a high risk in the southern parts of Panama. Take your trip itinerary along to your appointment with your health-care advisor to discuss anti-malarial protection.
Even in areas that don't have malaria, the mosquitoes can be a real pest, so pack insect repellent with a high level of DEET as the sprays available locally tend to have lower levels.
Read our guide to immunizations from the Round the World Travel section
Visas
Central America's countries are collectively welcoming, and American, Australian, Canadian, European, and New Zealand passport holders, among others, are issued with tourist visas on arrival for 30 to 180 days depending on the country.
Belize, Costa Rica, and Panama require proof of onward travel from the country, so make sure you have this at the border.
An entry fee applies in El Salvador, Nicaragua, and for some passport holders, Panama.  The fees are between $5 and $20USD.
It is worth knowing that the 90-day visa granted when you enter any of the C-4 regions (Guatemala, Nicaragua, Honduras, and El Salvador) is for travel through all of those counties, not 90-days in each. You can get this extended once for a fee or by leaving the C-4 countries (e.g. to Belize and Mexico) for at least 72 hours.
Departure taxes may apply, particularly if you are leaving a country by air. Often the fee is included in your airline ticket, so check with your carrier.
Where to go
Including Mexico, there are eight countries packed into this small region, meaning you can see a lot in a relatively short space of time. Given the number of countries to visit, this guide will cover Mexico, Belize, Guatemala, and El Salvador, while part 2 will cover Honduras, Nicaragua, Costa Rica, and Panama.
We will look at the highlights in each country as well as some off-the-beaten track spots. People have rushed through Central America in under a month, while others lavishly linger in the region for over six months. Skipping a few countries or applying a grueling itinerary, you can see a lot in a short space, but as usual, the longer you stay, the more you will see.

Mexico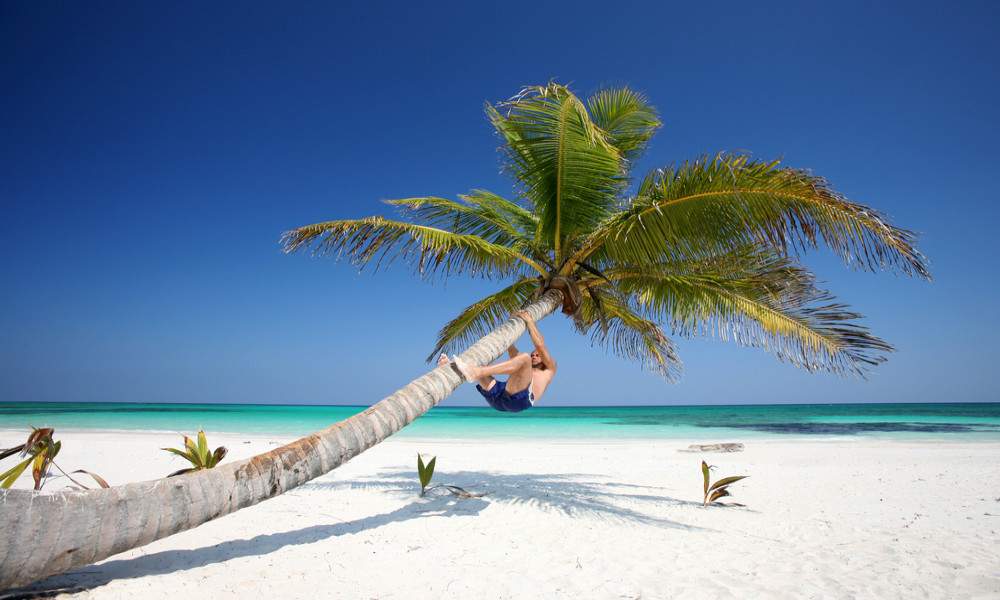 Famed for its sombreros and margaritas, Mexico rarely presents the stereotype of itself outside of the tourist resorts. And that is a good thing, because Mexico's history, beaches, colonial cities, and food are so impressive in their own right that the country doesn't need to resort to gimmicky paraphernalia to impress.
Remembering that we are concentrating on the area south of Mexico City, here are some of the highlights.
Highlights
Mexico City: Crowded and polluted is one view of Mexico City, but underneath the crumbling exterior is a long stretching history that includes an Aztec archaeological site discovered in the 1970s and other ruins a short jaunt away (Teotihuacan), a slowly sinking 16th century cathedral, the fine arts palace (Bellas Artes), and Casa Azul, home of renowned artist Frida Kahlo. And all of this is not to mention the cosmopolitan nightlife.
Oaxaca: Colonial charm is alive and well in the city of Oaxaca, where culture and indigenous tradition continue to thrive. Go for the architecture, the art, the buzz of the main plaza, and the food. Home of mole and king Mexico's of street food, take an appetite.
Puerto Escondido: Rugged, rough, and fun can describe the pacific coast waters of Puerto Escondido. Enjoy the surf and the famed Mexican Pipeline, otherwise there are calmer parts to relax and absorb the fishing town feel.
Chichen Itza: Yes, it receives tourists by the coach load, but the perfect pyramid of El Castillo is a Maya wonder that merits the attention. As one of the New Seven Wonders of the World, the site is one of the most visited in Mexico.
Playa Del Carmen: If you're looking for Mexico's slice of Caribbean paradise, check out the beaches at Playa del Carmen. Tan by day but don't forget to take a small nap because the parties here, which utilize the beachfront, last all night long.
Off the beaten path
Isla Holbox: Caribbean clapboard houses, streets made of sand, and all the freshly caught fish you can eat make Isla Holbox one of the most beautiful islands off the coast of Mexico. If you need to recover from the nightclubs of Playa Del Carmen, Holbox provides the perfect antidote.
Costs
As a popular vacation destination, costs in Mexico are generally higher than many places in Central America. Much of Mexico has been touched by tourism in some way, so the trick is getting away from the main tourist strip to find the beds, bars, and food stalls a few streets back and beyond that the locals frequent.
Assuming you avoid the most touristy parts, you can find street food for as little as $1 and even in touristy Cancun, a set meal with soup, main course, and drink costs only around $2.50. Beds are between $10 and $15 per night in a dorm. Transport is relatively expensive using the first class buses at around $30 for a 6-hour journey.
Add in costs of seeing the sights and a few party nights and you're looking at a budget of around $60 per day. If you take these out and travel very slowly, you can survive on around half of that.
Weather
The best time to visit is from November to April when the hurricane and rainy season has passed and temperatures are hot but tolerable.
May to October is the rainy season, though bursts are infrequent and can pass quickly. June to September is also the hurricane season with mid-August to September being the riskiest period. During these summer months the heat can become unbearable.
'The best time to visit is from November to April when the hurricane and rainy season has passed and temperatures are hot but tolerable.

The upside of visiting from June to early September is the possibility to swim with whale sharks around the Yucatán
Transport
Among the premium bus companies are ADO and OCC, which offer good services and have a vast network. Second-class buses are provided by a range of companies including Maya and Oriente.
If you're comparatively cash rich and time poor, the heavy tourism industry can get you to sights like Chichen Itza in a day via a tour.
Collectivos (shared minibuses that leave when they are full) run routes on some of the shorter distances, and ferries operate to the main islands, including Isla Holbox.
Mexico is one of the few places in Central America where it is worth considering internal flights as Cancun and Mexico City are main hubs served by a number of airlines, including low cost Viva Aerobus.
Read Why You Should Ignore All the Urban Legends and Take the Kids to Mexico

Belize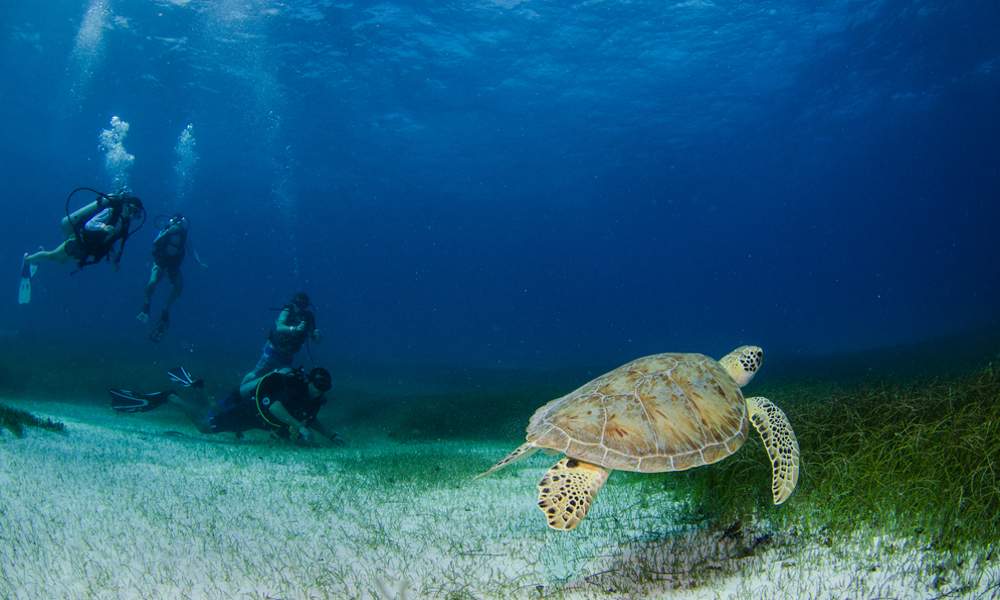 Second only after El Salvador, Belize is one of Central America's smallest countries, and its best bits are undoubtedly off the northeast coast and below the surface of the waters of the Caribbean Sea. Inland there are firm remains of the country's Maya past, but elsewhere there is a distinct Marley-vibe playing out in the bars of the islands that beg for you to go barefoot Caribbean-style and stay longer than you planned.
Highlights
Caye Caulker: The backpacker friendly Caye is a shoes optional kind of island that will make you…slow….down. Snorkeling and diving are the predominant activities, with the Blue Hole being the most famous spot. Don't expect the beaches of Mexico, as most sun lounging is done on the docks or in hammocks, but that isn't such a bad thing.
Lamanai: This Maya site is still partially covered, and the 26 mile jaunt up the river past walls of jungle is as impressive as the ruins. Orange Walk is the best place to locate yourself for this trip.
Off the beaten path
Actun Tunichil Muknal: The Cave of the Crystal Sepulcher was a sacred Maya site associated with rituals and littered with sacrificial remains, the most notable being the Crystal Maiden. Visits to the site are restricted to help preserve the site, so require a tour from San Ignacio, which will take you by boat to the cave.
Costs
Small island living isn't cheap in Belize, and dorm beds will set you back between $15 and $20 in Caye Caulker, though prices reduce to around $8 to $15 as you hit the mainland and head south.
While it is possible to eat and drink fairly cheaply, for under $5 assuming you stick to the local meat, rice, and bean combo and under $2 for the local brew (Belikin), the budget conscious will see that prices are higher than most other places in Central America. However, prices are still manageable, and with fewer tourist attractions to take your dollar, you can live fairly inexpensively…unless you go diving.
The upside of Belize's lack of first class bus transport and small size is that you can get between main cities for a few dollars at a time. Water taxis to the Cayes are another matter, ranging from $15 to $30 per trip.
Budget between $40 and $60 per day, and you can get by nicely. Stick to the dock or snorkeling instead of diving and spend sometime on the mainland, and you can survive on less.
Weather
The rainy season runs from May to October, and while this may not be an issue for some spots in Central America, where you can bolt for the nearest museum when a downpour hits, it can seriously hinder your enjoyment of Belize if you're there for the sun and underwater life. Likewise, hurricane season from June to September can bring the water to land with flooding in the south.
The dry season from November to April is therefore a much better bet.
Transport
While it is possible to fly into Belize, you'll want to have deep pockets to do so.  The most common way to reach Belize for indie travelers is by a combination of bus and boat.
Tulum is the best jumping off point from Mexico to Caye Caulker and offers a combined minibus and boat services that costs only a few more dollars than lining up the transport yourself. From Livingstone and Puerto Barrias in Guatemala it is possible to take a boat to Punta Gorda in the south of Belize.
Buses zip around the tiny country, with most roads leading in and out of Belize City, but expect a drop in standards and upgrade in fun as you wave goodbye to Mexico's first-class services and say hello to the local chicken buses.
If you're in a main city you may be able to catch an Express, which is of a higher standard and will run to a broad timetable.
Find a hostel in Belize and check out our adventure trips in Belize.

Guatemala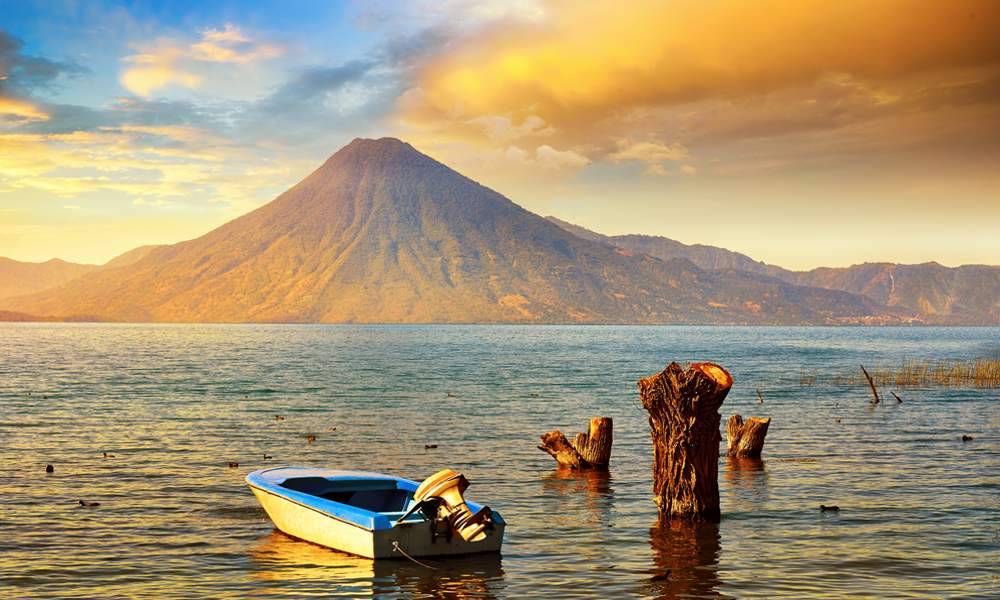 If you don't have time to see all of Central America, make sure you don't cut Guatemala from the list. With peaking volcanoes, arguably the most impressive of the Maya sights, the eternally smiling locals, and the vivid colors of the towns and markets, Guatemala is one of the most fascinating countries in the region.
Highlights
Tikal: Chichen Itza has nothing on Tikal. A place where you can still hike the ruins that remain shrouded in jungle, the temples at Tikal provide a real sense of adventure.
Antigua: Colorful, colonial and surrounded by the peaks of three volcanoes, there are few places as perfect for planning a long stay. Learn Spanish, sip coffee, enjoy the local produce, and visit the ruins that have been brought to their knees by earthquake, Antigua is only 40 minutes from Guatemala City and couldn't feel more different.
Lake Atitlan: A volcanic lake flanked by volcanic peaks, pick one of the many towns that surround the lake as a base (Panachel and San Pedro La Laguna being popular) for exploring the local activities that include volcano hiking, coffee tours, and kayaking.
Off the beaten path
Lanquin: The stepped pools of Semuc Champey and underwater caves of Languin offer endless adventure. Go tubing in the river, jump off a disused railway bridge into the water, go swimming in a cave holding a candle, hike the mirador (lookout), and bathe in the pools. Lanquin is fast becoming one of the most popular indie traveler stops in Guatemala.
Costs
Guatemala is a budget traveler's friend and makes a welcome break from the prices further north. A decent dorm bed can be found for as little as $6, and the basic restaurants will feed you a soup and meat, rice and bean dish for a few dollars.
Transport is equally cheap, though this assumes you use the chicken buses, which are similar to Belize in style, but even cheaper, with a dollar taking you on a few-hours' ride. The myriad of activities will add to your spending, but the value for money is some of the best in Central America, so if you want to go paragliding, volcano climbing, or kayaking, Guatemala is one of the best places to do it.
Weather
As with the rest of Central America, November to April is the best time to visit, and the rainy season (May to October) should be avoided if you plan on doing a lot of outdoor activities. However, altitude in places like Antigua can offer a reprieve if you do visit in the hotter months, and with so much to do, you can occupy yourself easily on the rainy days.
Transport
Chicken buses rule the routes, but in Guatemala you will start to see an increase in the number of shuttles available for tourists to get around – at an extra cost, of course. Even though the price difference isn't as marked as in places like Costa Rica, think about the benefits before spending the extra money. Minibuses aren't always more comfortable as they often lack a neck rest and the air-conditioning, if present, if usually at the mercy of the driver.
A mid-way option is the Pullman buses, which are the equivalent of a second-class service and run routes between most major towns and cities. For local journey, try and find the three-wheeled equivalent of Asia's tuk-tuks, which offer better prices than taxis. Tica buses have a limited presence, running a route parallel to the west coast, providing speedy connections with Mexico and El Salvador.
Read 6 Ways to Have an Indie Travel Experience in Guatemala and check out the Guatemala Indie Travel Guide

El Salvador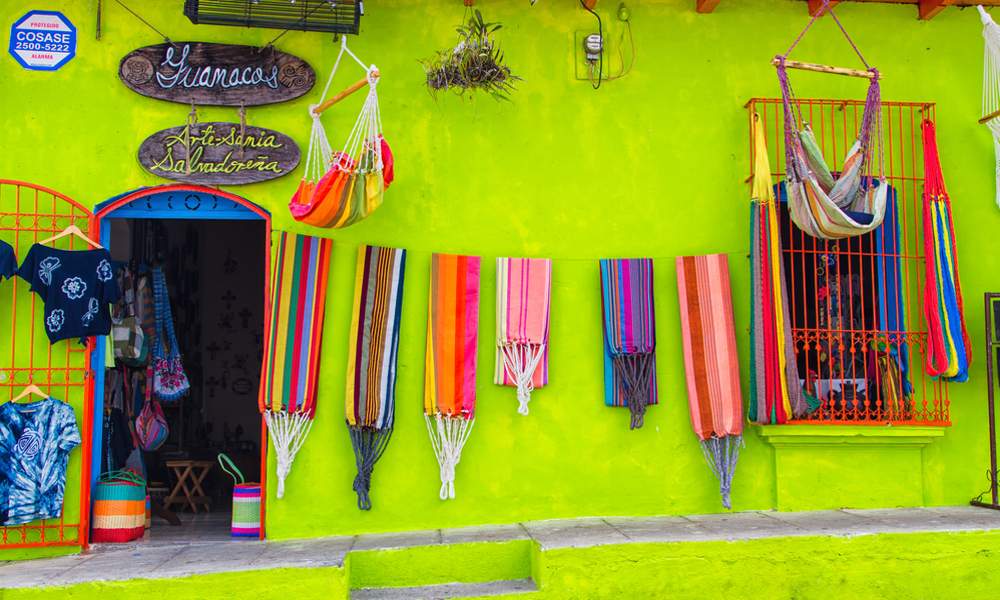 Not only is El Salvador the smallest country in Central America, it also sees some of the fewest tourists. For too long El Salvador has been defined by the corruption, coups, and civil war that has plagued the country for decades. However, the war is over, the country is now stable and is waiting with its doors wide open for an influx in tourism. Admittedly, street gang crime is still an issue, and more vigilance is needed, but the rewards of traveling here will be worth it.
Highlights
San Salvador: There are only a few of Central America's capital cities that are merit a visit, and San Salvador is one of them.   Some of the places to hit are: The Monument to the Savior of the World, the National Palace, Metropolitan Cathedral, museums, and Los Planes de Renderos offering panoramic views over the city among the sights.
Joya de Ceren: Covered in volcanic ash in the style of Pompeii, Joya de Ceren is a well preserved glimpse into Maya farming life that can be visited from San Salvador.
La Libertad: If you want to surf one of the last uncluttered spots, you'll have to hurry as the world is fast catching onto the quality of La Libertad's Pacific coast waves. Try the point break at Punta Roca before chilling out with beachfront fish tacos at sunset.
Off the beaten path
Parque Nacional El Imposible: Named after the farmers and mules that regularly fell to their death crossing the treacherous gorge on this coffee route, the park is tucked away in the far reaches of the northwest. Trekking through thick primary rainforest, you're likely to be one of few in the park, so you're best taking a guide even if this isn't your usual style.
Costs
While Guatemala may leave your wallet feeling healthier than usual, El Salvador can give it a make over. You can get a dorm bed for as little as $5 a night, particularly out towards the beach, and it's still cheap in San Salvador – around $7 or $8. Food is attractively priced, too, with a meal in an inexpensive restaurant coming in under $4, with street food even cheaper and half a liter of beer from the market costing around $1.
El Salvador is also one of the cheapest places to learn to surf, while a dollar will get you far on the buses, with most intercity fares costing no more than a few dollars. The biggest monetary issue in El Salvador, where the currency is US dollars, is avoiding $20 and $50 bills, which are near impossible to change.

Weather
As with the rest of Central America, the best time to visit is between November and April, during the dry season. May to October represents the rainy season, which is likely to leave you feeling wet, whether from excessive heat or torrential downpours. As tiny as El Salvador is, it does experience a difference in climates depending on location – the coast being hot and tropical while inland and higher altitudes being a bit cooler.
Transport
Chicken buses once again rule the routes in El Salvador, with limited alternatives if you're getting tired of butt-aching journeys. The upside is that the country is small, so the routes are comparatively short and the price should raise some form of smile. Tica buses are also present, connecting with Guatemala and Honduras.
Boats will take you to bordering Honduras and Nicaragua, but this route choice would be more for the experience as the land crossings are quicker.
Central America is full of opportunities for adventure, but don't plot your route just yet – wait for Part 2, which covers the sights in Honduras, Nicaragua, Costa Rica, and Panama.
Read Three Routes Through El Salvador for ideas for your time here, and check out A Guide to Visiting Maya Ruins in Central America 

Photo credits: Photos by: Jenny Sturm, jsbarrie, Leonardo Gonzalez, soft_light, Milosz_M, Pelonmaker