Often referred to as "the warm heart of Africa," Malawi lives up to its nickname in all respects. From stunning landscapes to supremely friendly locals, combined with its low daily budget and relative ease of travel, Malawi is a great place to start off your African love affair, or continue it.
Costs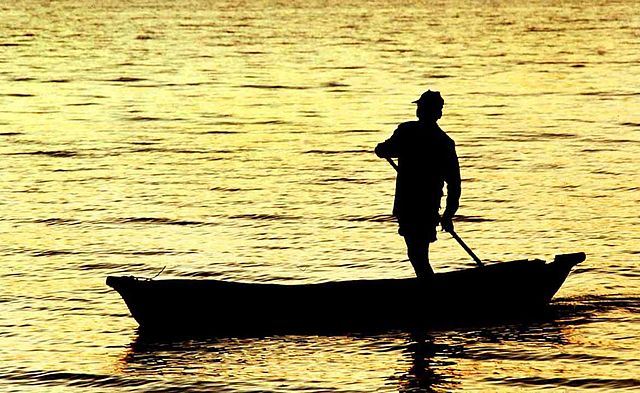 We chose the $25 per person, per day number after personal experience and research. From dormitories to private rooms, accommodation is easy to find and some of the cheapest you will find in southern Africa.  Hostels are by far the easiest way to save on accommodation and can be as cheap as $5 a night (think super basic), but the normal range is from $8-10 for a mixed dorm bed.  If a solo trip to Africa sounds intimidating but intriguing, then Malawi is the perfect place to start because it lends itself well to solo-travelers. With friendly locals and an ever-growing tourist population, it easy to meet other travelers. This budget also assumes that public buses or chapas will be your main mode of transportation.
Eating like a local in Malawi is essential. It is the cheapest option, (think a full meal for $3-$6), but Malawi actually has some of the tastiest dished (like the staple Nsima), and it is also the easiest way to experience Malawi's vibrant local culture. Whether it is trying fresh fish on Lake Malawi's shores, enjoying a steaming cup of world-class tea in its highlands, the cuisine of Malawi is definitely a highlight.
[social]
When it comes to activities, I didn't say "No" to anything because of cost – I experienced everything there was to experience. From relaxing in the isolated villages that pepper Lake Malawi's northern lakeshore to exploring the dramatic peaks of Nyika National Park, the suggested $25/person/day budget will allow you to do pretty much everything. Following is a breakdown of how you, too, can travel around Malawi on $25 per day, and we'll offer tips, advice, and practical information for those of you who want to do it on less and more than that.
Transportation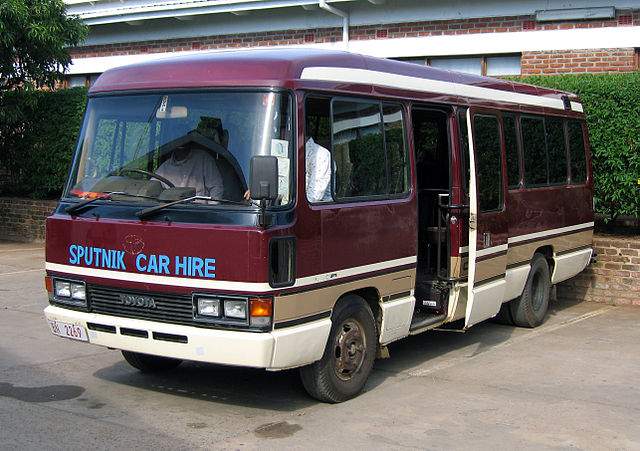 The transportation infrastructure in Malawi is surprisingly well developed compared to many other African countries; however, it still has not reached the efficiency or comfort of Southeast Asia or Central America. Luxury buses are hard to come by; one of the only routes connects Blantyre, Malawi and Johannesburg, South Africa. The only other budget option is either mini-buses or chapas (converted open-back trucks or mini-buses), and these are in abundance and travel many different routes (even the most obscure). Private cars are available also, but they come at a steep cost, so depending on your budget and desired comfort level, you have plenty of choices.
Getting in
You can enter Malawi by several different methods:
Plane: Lilongwe (LLW) is Malawi's main airport for international flights, and the main airline flying to and from is Air Malawi. It has a relatively decent regional network, including flights to Harare, Lusaka, and Johannesburg. South African Airways and Kenya Airways also offer weekly connections.
To/From Mozambique: There are several different options for crossing into Mozambique.
Land: Malawi shares its borders with several African countries: Mozambique, South Africa, Tanzania, and Zambia.  Some borders are significantly easier to cross at than others, so plan accordingly:
Zobue: If you are south of the Zambezi, the fastest way to reach Mozambique is to take a minibus the border crossing at Zóbuè from Mwanza in Malawi (US $2.50). Transfer on the other side to another minibus to Tete (US$1.50). Otherwise, you can travel 85km southeast of Lingowe to the Dedza border crossing, where chapas run to Tete via Ulongwé.
If you are in northern Mozambique, you can take a bus from Blantyre via Mulanje, to Muloza (US$2). You can then walk 1km to Milange and the Mozambiquen border, and then continue another few kilometers to the Milange town itself.  You can usually find a chapa or truck to Mocuba (US$4), however this is weather dependent, so avoid it unless you have lots of time.
Another option is to take a minibus from Mangochi to Namwera (US$2), then hop on the back of a bicycle taxi for the remaining 10km to the Malawian border at Chiponde (US$3). It's just 7 more kilometers to the Mozambiquen border crossing at Mandimba where you will find connections to Cuamba (only once a day, US$4), as well as daily vehicles to Lichinga.
**These last options above are not for the faint of heart, as connections are iffy at best, tourists are nowhere to be seen, and travel is, to put it lightly, not comfortable**
Take a minibus from Liwonde to the border at Nayuchi (US$3). You can enter Mozambique at the Entre Lagos border post. A passenger train departs Limbe on Wednesdays at 7am, traveling via Balaka and Liwonde to Nayuchi. You might be able to hitch a ride to Cuamba, but this is far from a guarantee.
To/From South Africa: Transportation to South Africa by far the easiest and most comfortable. Several bus companies run direct luxury coaches from Blantyre to Johannesburg every day between them, for US$40 to US$50. For destinations closer to the northern border, you have several different mini-buses transfers, bumpy rides, and long waits in your future.
To/From Tanzania: There are two buses a week that traverse the entire distance between Lilongwe and Dar es Salaam, (Tuesday and Saturday). There's a ticket office opposite the market in Lilongwe (booking in advance is recommended), and fares are around US$33. It is also relatively easy to go between northern Malawi and southern Tanzania via Mbeya. In general, a 3-hour mini-bus ride costs around US$4.
To/From Zambia: Lilongwe and Lusaka have three direct buses per week that cost around US$25. Also, there are regular minibuses between Lilongwe and Mchinji (US$2) where it is another 12km to the border. For some added flair, you can catch a shared taxi shuttle between Mchinji and the border post for around US$1.50 per person, or US$8 for the whole car.
Boat:  You can cross to and from Malawi by boat from either Mozambique or Tanzania. While slower than ground transportation, you will be rewarded with amazing scenery and a behind-the-scenes look at local culture.

To/From Mozambique: Lae Malawi's famous steamboat Ilala stops at both Cóbuè and Metangula on the Mozambiquen mainland. You can also take a dhow (local sailing boat) from Likoma Island in Lake Malawi to Cóbuè on the Mozambiquan lakeshore for about US$0.80.
**Be aware that if you're planning to stay you must first get your passport stamped at the immigration post in Chipyela (the main village) on Likoma Island**
To/From Tanzania: From Nkhata Bay on Malawi's northern lakeshore, you can catch the Songea ferry sails to Mbamba Bay in Tanzania. The journey leaves every Saturday and takes around four hours. Fares for 1st-/economy-class deck are around US$11/6.50.
Catch a flight to Africa
Getting around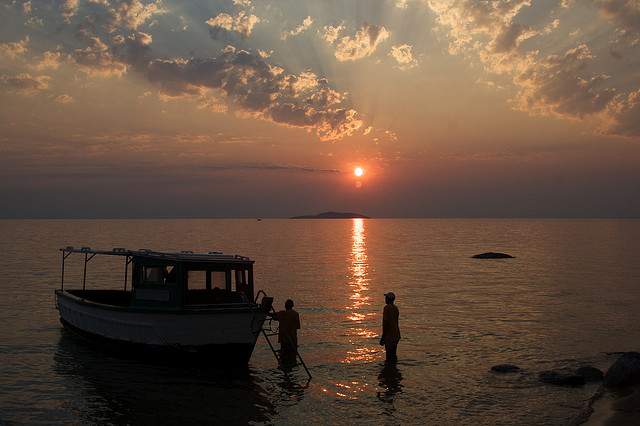 Travel in Malawi is pretty easy, although not necessarily the most comfortable. Larger but old local buses, mini-buses, and chapas are pretty much all that is available to those on a budget. In the larger cities there are taxis, as well, and they are not exorbitantly priced, especially if you are traveling in a group. Private cars are also available, but are expensive.
Bus: You will find several different bus transportation options. There are a few luxury buses that run mostly to South Africa, and old, local beauties and mini-buses for internal trips. As a rule of thumb, buses are always the fastest option (other than hiring a private car).

For longer distances, (especially to international destinations), overnight buses are great options, even though they are pretty uncomfortable. Because the distances between destinations in southern Africa are so long, you will be hard pressed to avoid an overnight trip unless you have a lot of time, so make the most of it. Be sure to arm yourself with a fully charged iPod, a travel pillow, and various clothing layers, because you never know what to expect on these trips. (For example, on my overnight trip from Blantyre to Nkhata Bay it started to pour with rain, both outside and inside the bus. Lucky for me, my friendly neighbor had her enormous purple umbrella handy and was happy to share, so we stayed nice and dry!).
Smaller mini-buses and chapas traverse shorter distances (we're talking 4 hours instead of 12) and are definitely the most cost effective way to get around, even if not the most comfortable.

Bicycle: Several tourist agencies in more popular tourist locations rent bicycles, and this can be a great way to explore the surroundings at your own pace.
Air: Lilongwe and Blantyre are the only cities that have international airports. You can fly between the two for a hefty cost, and to get to any of the smaller airports will cost a ton.
Rental: It is not recommended to rent cars in Malawi. The roads are terrible, the locals drive aggressively, and the signage is basically non-existent.
Boat: Lake Malawi's over 500 kilometers of shoreline make traveling by boat a real pleasure. There are many different options, from ferries to small dhows, and it is a great way to see Malawi from a different perspective.
Transport costs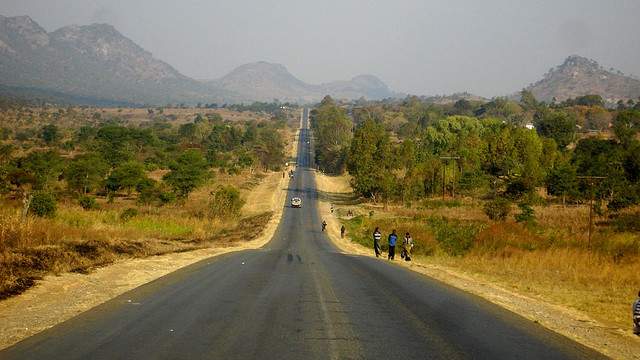 First-class bus ride:  The cost of first class buses are relatively reasonable. For example, the overnight trip from Blantyre, Malawi to Johannesburg, South Africa costs anywhere from 40 USD to as much as 80 USD
Chapa:  This is by far the most affordable method of transportation in Malawi. A typical 3-hour bus journey costs 4-5 USD.
Air:  Airfare is always changing, but it is always the most common form of internal transportation.
Accommodation
When it comes to accommodations in Malawi, you have a variety of options ranging from simple dormitories to exclusive high-end hotels. Malawi is still one of the cheapest areas in Africa, so your buck will take you far. Depending on your tastes, you can get a clean, comfortable dorm room for as little at $8USD, or you can you can up your budget and get a really nice hotel. Most of the hostels in Malawi have shared kitchens, great social spaces, and provide Wi-Fi.
A private single room in a hostel or small guesthouse will put you back about $15USD, while a slightly higher budget of $25-50/night will get you a decent sized, clean double room.  Anything that costs upwards of $50/night is going to be great quality, but if you want real luxury you are looking at upwards of $100. I averaged about $10USD per night when I was in Malawi, but I always stayed in shared dorms. For a single traveler it was by far the best option because it was much easier to meet others and left extra budget for adventures.
$10-$12:  A bed in a comfortable dormitory, with shared kitchens and Wi-Fi. Shared bathrooms. Mosquito nets are generally included even in dorms. This is the cheapest option, but is still recommended for single travelers, as well as those with a tight budget.
$15–$25:  This budget will get you a decent sized double private room. The higher end of this budget will get you a double with a private bathroom.
$25-$50:  With this budget you can expect a spacious private room, breakfast, clean quarters, mini-fridge, DSTV, mosquito net, internet, and great service.
$50-$100:  When you are willing to spend more than $50, you can expect a huge jump in quality. Air-conditioning and lavish breakfasts are standard, rooms are large and airy with nice views, and the staff is ever-present and ready to appease your every whim.
$100+: Spending over 100 USD per night will get you all the luxuries of a first world luxury hotel. Beautiful swimming pools, spas, amazing restaurants and rooftop terraces are commonplace. 
Food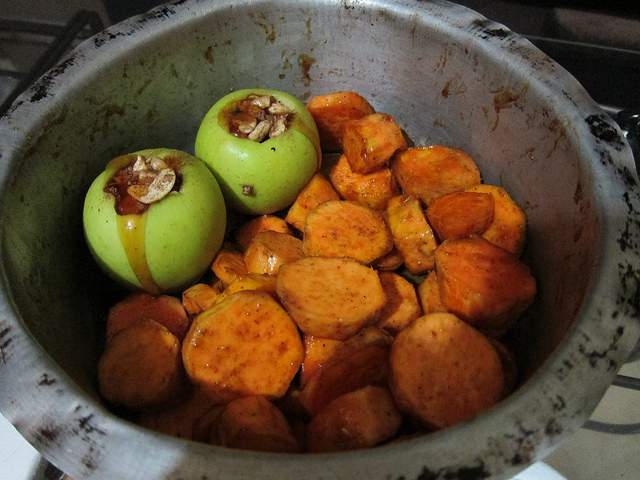 While corn is a staple ingredient of many dishes in Malawi, the cuisine is inventive, unique and flavorful. One food not to be missed when in Malawi is called Nsima. Made from ground corn, Nsima is generally served with and assortment of side dishes that usually include both a meat and a vegetable dish. Whether for breakfast, lunch, or dinner, don't leave without trying this local staple.
It is unlikely that you will leave Malawi without spending at least a small amount of time at Lake Malawi. While there, be sure to indulge in some of the unique fish that call the area home. You will often see sardine-like usipa and utaka drying on racks within lakeshore villages, and they make delicious snacks. However, the favorite fish of most visitors is called the chambo (the flavor is similar to bream).
Snacks are widespread in Malawi. Whether sweet or savory, you will never be hard-pressed to find street vendors offering a variety of interesting treats. Make like a local and try eating fried white ants, one of the most popular snacks.
The "drinking culture" in Malawi exists but is still developing. There are bars and beer is easy to find. A lesser known fact is that Malawi is more famous for its high quality tea. Tea is the second biggest export crop of Malawi, and international producers often mix it with other teas of lesser quality in order to improve the flavor.
Highlights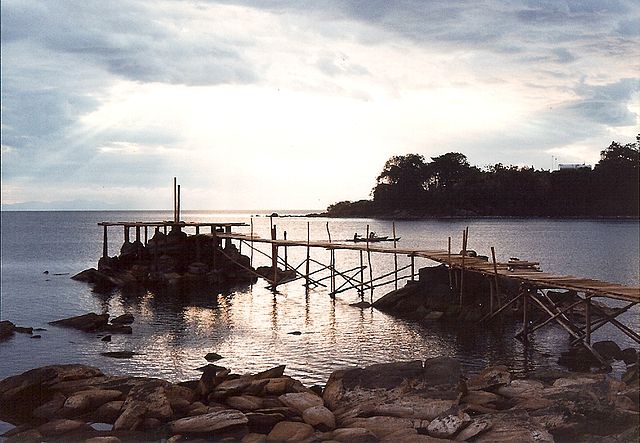 Malawi is most famous for its magnificent lake that stretches over 500 kilometers along its eastern border and is the main separation between Malawi, Mozambique, and Tanzania.  Not only is Lake Malawi home to over 500 different species of fish and abundant animal life, but it also offers a variety of outdoor activities for water babies and mountain lovers alike.  Freshwater diving and snorkeling, canoeing, hiking, and bird watching are just some of the things that visitors are able to partake in and around Lake Malawi.
Although it might be difficult to pull yourself away from its peaceful waters, a journey away from Lake Malawi's shores will also be well rewarded. You will find the dramatic peaks, beautiful escarpments, and rolling grasslands of the Nyika National Park or Mount Mulanje captivating, and the highlands of Malawi offer some of the most enjoyable hiking routes in all of Africa.
Lake Malawi – Lake Malawi is an undiscovered wonder.  Its charming lakeside villages, untouched islands, and incredible scenery will awe any visitor.  Explore by kayak, take your first freshwater scuba-dive, or relax on a near deserted beach.
Liwonde National Park – Hippos and crocodiles call this national park home. Take a cruise on the Shire River or explore the grounds on a walking safari. It's not uncommon to see elephants up close!
Nyika National Park – Malawi doesn't get much press as a safari destination, but the vast Nyika National Park rivals even the massive Kruger Park in South Africa for sheer abundance and variety of wildlife.
Mount Mulanje – This majestic peak has some of the most spectacular and dramatic views that Malawi has to offer. Outdoor enthusiasts will find an abundance of trails and hiking opportunities.
Off the beaten path
While there are increasing numbers of tourists visiting Malawi now, it is still easy to get off the beaten path.
See more stars in the African sky than you thought existed when you take in Lake Malawi's shoreline on the ancient Ilala ferry. You can even sleep out on the deck.
Kayak through Lake Malawi and you will find yourself alone on more occasions than not.
For more on traveling in Malawi, check out the following:

Photo credits: Steve Evans, kyhm54,