As opposed to other increasingly popular Central American destinations like Costa Rica, in Panama it is easy to feel like you have stumbled on the best-kept tropical secret.  While the overpopulated beaches of Costa Rica can sometimes make you feel like you are in Miami rather than Central America, Panama has, refreshingly, not fully appeared on the backpacker circuit yet.
The fact that almost one third of Panama is made up of protected areas and national parks comes as a surprise to many first time visitors, and its turquoise seas, abundant wildlife, and mystical highlands remain largely untouched by modern tourism.  Now is the perfect time to visit Panama, because while the inevitable tourism boom is eminent,  Panama still remains accessible to backpackers on a budget.
Whether you are a beach bum or a mountaineer, Panama has the best of both worlds, and everything is in such close proximity that you can accomplish many things even in a short trip .  The opportunities for exploration are abundant, with no shortage of beaches, rain forests, and mountains. Get lost in one of Panama's antiquated colonial towns and peruse their marketplaces full of exquisite handicrafts, trek to the top of Volcan Baru, Panama's only active volcano, for pristine vistas, or laze in the sun on either of Panama's diverse coasts.
We chose the $30 per person, per day number after personal experience and research. From dormitories to private rooms, accommodation is easy to find and reasonably priced.  Hostels are by far the easiest way to save on accommodation, and range from $8-10 USD for a mixed dorm bed. Many of them include breakfast.  Panama lends itself well to solo-travelers, with many hostels and guesthouses boasting spacious social areas, restaurants, or bars, making it super easy to meet other travelers. This budget also assumes that public buses or shuttles will be your main mode of transportation.
Eating the street food in Panama is something that cannot be missed. Not only because it is the cheapest option, (think a full meal for $3-$6), but it is tasty, and it is also the easiest way to experience Panama's vibrant local culture. Whether it is trying a fresh ceviche in Panama City's seafood market or enjoying an ice cream from a local cart while wandering around the old city's charming streets, it's really a great way to experience authentic Panama.
When it comes to activities, when I was there in 2012, I didn't say "No" to anything because of cost – I experienced everything there was to experience. From visiting the impressive Panama Canal to visiting the island paradise of Boca del Toros, the suggested $30/person/day budget will allow you to do pretty much everything. Following is a breakdown of how you, too, can travel around Panama on $30 per day, and we'll offer tips, advice, and practical information for those of you who want to do it on less and more than that.

Transportation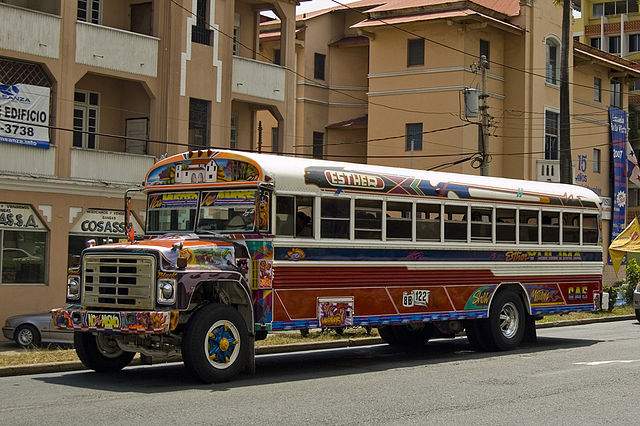 The transportation infrastructure in Panama is well developed. The Pan American Highway passes from Panama's north border all the way through to Panama City in the south, and the bus system is reasonably reliable, semi-comfortable, and user friendly.  Options range from local buses to private cars, so depending on your budget and desired comfort level, you have plenty of choices.
Getting in
You can enter Panama by several different methods:
Plane: Almost every single international flight arrives at the Aeropuerto Internacional de Tocumen  (PTY), which is about 15 miles (25 km.) east of downtown Panama City. There are two other airports that have international flights: Aeropuerto Internacional de David in David, Panama, and a smaller airport in Bocas del Toro. These both have a few international flights, mostly between Panama and Costa Rica.
Land: Panama only shares its borders with one other Central American country, Costa Rica.  There are three different spots where you can cross with ease:

To/From Paso Canoa: Paso Canoa, (on Panama's Pacific side), is on the Interamerican Highway and is by far the easiest and most traveled crossing. This crossing is open to private vehicles and public transportation. A multitude of buses traveling from various Central American countries (even as far as Mexico) traverse the Interamerican Highway and end in Panama City. The closest international capital city is San Jose, Costa Rica, and there are two main bus companies that send luxury buses down this route: Tica Bus and Panaline.  The trip costs $25USD one-way, and takes around 16 hours (which usually includes a long stop-over at Paso Canoa). *Note that cars rented in Costa Rica cannot be driven into Panama*
To/From Guabito-Sixaola: Those that are traveling to and from Bocas del Toros most commonly use this crossing.
To/From Rio Sereno: This crossing is rarely used and is not always open to travelers.
Boat:  There are few countries in Central America that are more equipped for sea travel than Panama. The Panama Canal is one of the top cruising destinations in the world, and it has two cruise ship ports on the Caribbean side of the isthmus, as well as another cruise-ship terminal on the Pacific side at Amador. In addition, there are plenty of opportunities for private boat trips, as Panama is home to yacht aficionados galore. While not perfect, much development is happening in this area, and marina facilities and ports are being revamped and built every day. Bocas del Toro and San Blas Islands are popular yachting destinations and are good places to organize yacht trips.

To/From Colombia: Crossing the Panama Canal to Colombia is possible, however it is not cheap. The minimum cost for a yacht up to 50 feet is $600USD. There are no commercial ferry services to Colombia, so a private charter is the only option if you want to cross by sea. Most yachts charge $250-350 USD per person, and the trip usually take 4-5 days. 
Getting around
Travel in Panama is pretty easy, albeit not necessarily the most comfortable. If traveling to places close to the Interamerican Highway, you will find frequent and comfortable transportation. Traveling to areas further away can be more difficult. Regardless, those willing to spend a bit more will find the conditions (and journey lengths) vastly improved.
Bus: You will find several different bus transportation options. From luxury, air-conditioned express buses to old, local beauties. As a rule of thumb buses are always the fastest option (other than hiring a private car).

For longer distances, (especially to international destinations), overnight buses are great options. Most of these buses use the Interamerican Highway and route through Panama City. It is a good idea to book seats in advance as these buses are a popular transportation method for locals as well, and routes often book up a few days before, especially over the weekend.
Smaller, (and often older) buses traverse shorter distances, and are definitely the most cost effective, even if not the most comfortable.

Bicycle: Several tourist agencies in more popular tourist locations rent bicycles, and this can be a great way to explore the surroundings at your own pace.
Air: To fly between different locations in Panama is definitely the fastest way to get from point A and B, however it is not cost effective.
Rental:  You can rent cars in Panama but they are expensive and are not appropriate for the poorly maintained roads outside of the Interamerican Highway. Visitors can drive in Panama with a license from their own country for up to 90 days, and purchasing insurance is required. **Safety note: insurance often does not cover loss or theft, so especially in cities, be aware of where you park**
Boat: It is ironic that a country that owes so much to its waterways has yet to develop an effective water-driven transportation system. While there are many boat tours that happen on various islands in Panama, as a practical way to get from one place to another, there are limited options by sea.
Transport costs
First-class bus ride:  The cost of first class buses are relatively reasonable. For example, the overnight trip from San Jose, Costa Rica to Panama City costs around $25USD.
Chicken bus:  This is by far the most affordable method of transportation in Panama. A typical 3-hour bus journey costs $7-8 USD.
Accommodation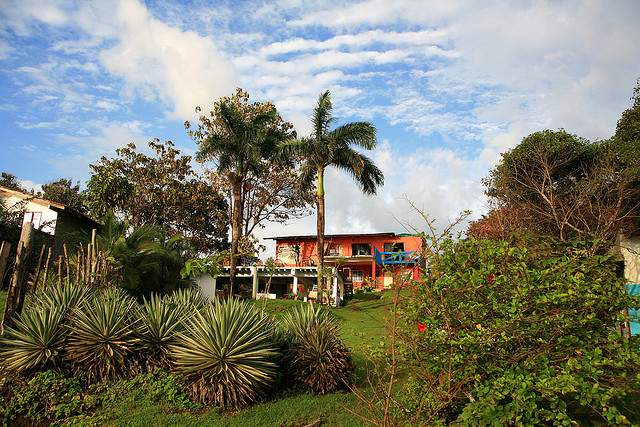 When it comes to accommodations in Panama, you have tons of options ranging from simple dormitories to exclusive high-end hotels. Panama is a tad more expensive than other Central American countries like Guatemala and Nicaragua, (think more along the lines of Costa Rica in terms of cost); however, it is still cheap to travel in by western standards. Depending on your tastes, your dollar can go far, or you can get pampered on a higher budget.
A bed in a shared dormitory can cost as little as $9USD per night, and these are usually quite comfortable and have great common areas and connected bars.  Many of them have shared kitchens, and almost all provide free Wi-Fi.  You can get a private single room with a shared bathroom for around $15USD, and those with a slightly higher budget (think $25-50 USD/night), can get a decent sized, clean double room with included breakfast.  Anything that costs upwards of $50USD/night is going to be great quality, but if you want real luxury you are looking at upwards of $100USD.
[social]
While I was traveling in Panama, I averaged about $10USD per bed per night. In most situations I was in a clean dormitory, most of which had shared social spaces and included breakfast. The cost of dorms/rooms was relatively constant throughout Panama, while Panama City was a tad more expensive. Staying in the dormitories was a great option as it was easy to meet fellow travelers, and was also cheap, clean, and comfortable.
$10-$12:  A bed in a comfortable dormitory, often including breakfast. Shared bathrooms. This is the cheapest option but is still recommended for single travelers, as well as those with a tight budget. Most hostels have Wi-Fi available in common areas.
$15–$25:  This budget will get you a decent sized single private room with a fan (which in the summer months is essential), and breakfast included. The higher end of this budget will get you a private single with a private bathroom, or a double room.
$25-$50:  With this budget you can expect a decent sized private room, air-conditioning, breakfast, clean quarters, cable TV, internet, and great service.
$50-$100:  When you are willing to spend more than $50, you can expect a huge jump in quality. Air-conditioning and lavish breakfasts are standard, rooms are large and airy with nice views, and staff are ever-present and ready to appease your every whim.
$100+: Spending over $100 USD per night will get you all the luxuries of a first world luxury hotel. Beautiful swimming pools, spas, amazing restaurants, and rooftop terraces are commonplace. 
Food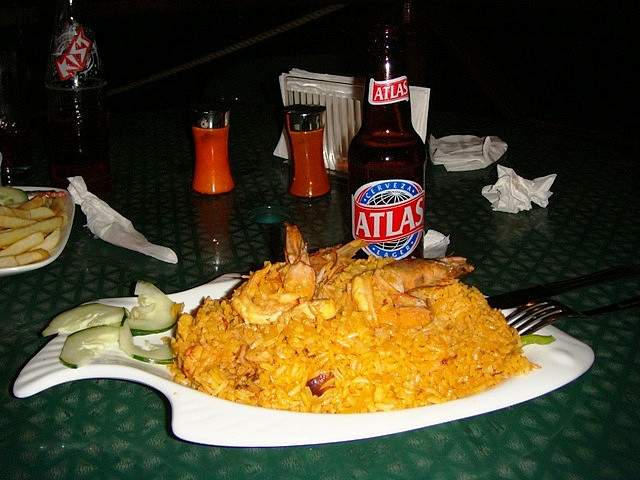 A typical meal in Panama generally includes some kind of meat, coconut rice and beans, and is accompanied by local fruits and vegetables like yucca, squash, and plantains. The cuisine is similar to that of Panama's neighbor, Costa Rica.  The cuisine of Panama's islands and expansive coasts is diverse and full of fresh seafood and tropical local specialties, such as mango and coconut.
Snacks are also super popular and have tons of variety in Panama. Plantains and yucca are widespread, prepared in various ways (both savory and sweet), and are sold by vendors on the streets. Some typical preparations include fried and salted, or baked, cut lengthwise and sprinkled with cinnamon.
If you're on a tight budget, you can easily eat in Panama for $2-$5 per day by going the street-food only route. There are millions of street kiosks selling savory treats for pennies. While cleanliness is questionable, you won't find a better place to people watch and interact with the local population than in the market comedors and local street restaurants. Because of its close proximity to the sea, take the opportunity to indulge in fresh seafood for reasonable prices. If you get tired of casados (fixed meals), Panama has many quality restaurants serving international cuisine ranging in price from $7 to upwards of $20 per person per meal.
The drinking culture in Panama is robust and has tons of options. There are plenty of nightclubs, bars, restaurants, and lounges with full stocked bars, so you will have no problem quenching your thirst, no matter your poison.

Highlights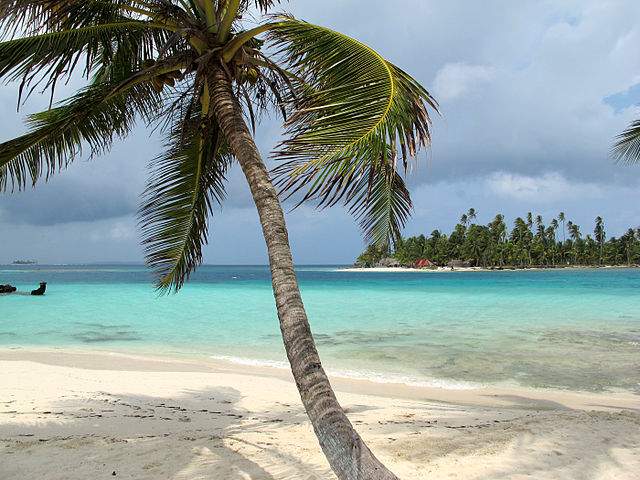 Panama City – This vibrant city has tons to offer. Indulge in the sidewalk café culture, wander the picturesque streets of the old city, and visit the 7th man-made wonder of the world – the Panama Canal.
Bocas del Toro – This surfers' paradise is the perfect place to relax, soak in the sun, enjoy some of Panama's most beautiful beaches, and surf some killer waves. A backpacker's haven, Bocas is quickly becoming a very popular spot on the tourist circuit.
San Blas Islands – Tired from grueling bus rides? Take a boat tour to the remote San Blas archipelago. Of these 378 islands and cays, only 49 are inhabited. Come here to relax, read a book, lounge in crystal clear seas, and reflect on life.
Boquete – If you are a coffee lover then Boquete is a must on your Panama itinerary. It is known for its cool, fresh climate, and amazing natural environment. Rejuvenate with a cup of fresh mountain brew, and once you have your caffeine fix, choose from one of the many outdoor activities available. Boquete offers incredible hiking and climbing, river rafting, as well as coffee plantation tours, hot springs, and canopy tours.
Off the beaten path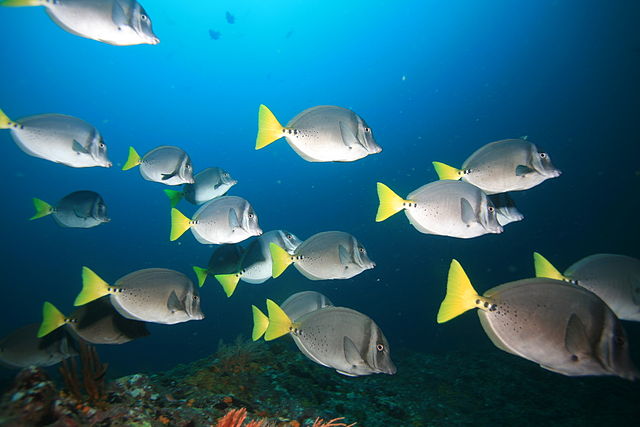 While there are increasing numbers of tourists visiting Panama now, it is still easy to get off the beaten path.
Get your fill of the exquisite marine life that Panama has to offer. Parque Nacional Coiba is home to 23 species of dolphins and whales, such as humpback, killer and sperm whales. In addition, several species of crocodile and turtle, and 15 species of snake, as well as a plethora of birdlife roam the Isla de Coiba.
Escape from the hustle and bustle of Panama City with a visit to the nearby Isla Taboga. While only 20 kilometers off the coast, visiting this charming island is like entering a different world. With only one road and no traffic, Isla Taboga was first settled by the Spanish in 1515, and the quaint village of Taboga is home to the second-oldest church in the western hemisphere.
Indie trips to Panama
Lots of travelers add Panama to their indie trips. If you're looking to add Panama to your itinerary, check out the following mutli-flight trips.
The following trips can be easily customized to fit your needs with a few clicks on your mouse.
To find out more about travel to Panama, check out the following articles and resources:


Photo credits: Rob Tiggelman, Wha'ppen, Geoff Gallice, laszlo-photo, Lazlo Ilyes, Haakon S. Krohn