Traveling around Vietnam can be extremely cheap. Extremely expensive. Or anywhere in between. Budget, bare-bones backpackers can probably get around on $10-$15USD per day or less. If you want to pamper yourself by staying in 5-star hotels and eating at the finest restaurants, you can blow through $150USD per day. Then there's everything in between.
We chose the $30 per person, per day number after personal experience and research. This budget will allow travelers to stay in private rooms all the time (usually in hostels/guesthouses), typically with air con and often with cable television (cable is often just a byproduct of the private, a/c rooms). This budget assumes you will take buses and trains from the north to the south (or vice versa).
Street food is a great way to save on the budget, but don't just eat there to save a buck.  Do it because it is delicious. $30US per day will afford you the opportunity to eat out often and drink some beers and cocktails as well, which always makes that budget number soar, even in a country like Vietnam. As far as activities, when we there in 2008, we didn't say "No" to anything because of cost – we pretty much did what we wanted on our $30/person/day budget. Following is a breakdown of how you, too, can travel around Vietnam on $30 per day, and we'll offer tips, advice, and practical information for those of you who want to do it on less and more than that.

Transportation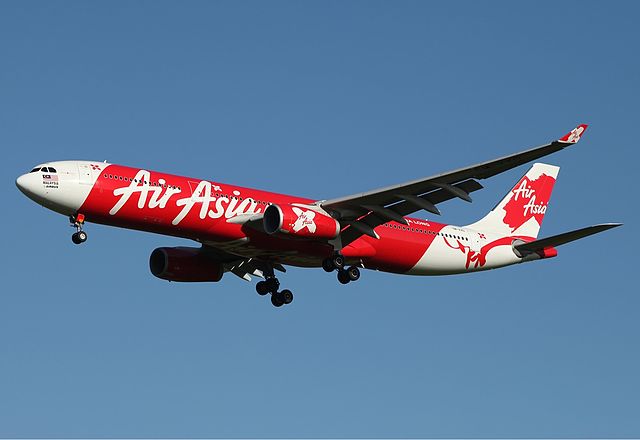 Getting in and around Vietnam is pretty easy, but you are in for some interesting times if you decide to overland it through Vietnam.
Getting in
You can enter Vietnam by several different methods:
Plane: If you fly into Vietnam, you'll most likely be flying into either Hanoi or Ho Chi Minh City (Saigon). If coming from another country in the region, check out AirAsia for the cheapest flights.
Bus: If you are in Southeast Asia and traveling around the region, you may enter Vietnam by bus from China, Laos, or Cambodia. Make sure you know what you're getting into before boarding a bus in another country as many journeys are long, uncomfortable, and unpleasant, especially if it involves an overnight trip.  These journeys, though often frustrating, can also be quite memorable with the people you meet and the stories you'll have to tell.
Boat:  You can travel to and from Vietnam to Cambodia via boat, and it's an excellent way to cross the border.  Slow, relaxed, not nearly as cramped as a bus, and floating down the banks of the infamous Mekong is just a unique way to travel.
Train: There are a few train crossings to and from China, including the long journey all the way from Beijing to Hanoi. Another interesting way to cross the border if you're looking for something a little different than a bus or plane.
[social]
Note: Remember when entering Vietnam, make sure you have your visa situation all squared away before leaving. They don't offer visas upon arrival, so take care of it at home or at an embassy before coming. If you are in the region before coming to Vietnam, Bangkok is a good place to get your visa, just be aware that you'll have to part with your passport for a few days.
Find a flight to Vietnam
Getting around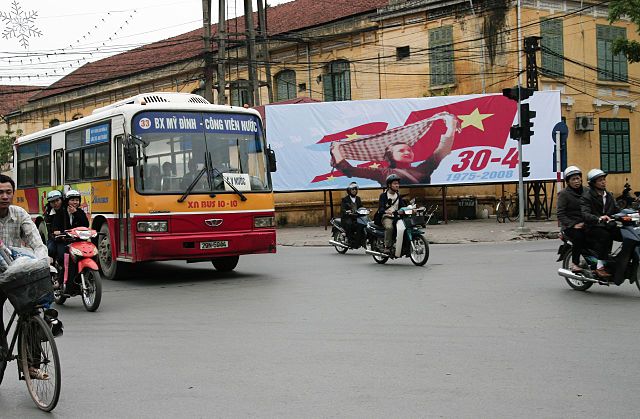 While not always the most comfortable or easy going, getting around Vietnam is really rather simple. Because of the small, narrow geography of the country, when most people travel around this country, they go either north to south or vice versa, starting in either Hanoi in the north or Saigon (Ho Chi Minh City) in the south.
Bus: When you arrive in either Hanoi or Saigon and start wandering around the tourist areas, you'll notice that you have two options when it comes to bus tickets:

A plethora of travel agents will be selling open jaw bus tickets. With these, you choose which cities you want to visit and purchase a ticket in either Hanoi or Saigon. Your ticket will then be covered the rest of your time in Vietnam. You don't have to schedule the dates up front – you can figure that out once you get to a new city. One cool thing about these are that you can choose sleeper seats and always have a bed for those overnight journeys. Sleep isn't too easy though as the drivers are a bit crazy and the horn will always be blaring, no matter what time of day or night. Another negative of this is that you have to go with one company for all the bus trips, so if you find out after the first leg that the particular company you chose is no good, you're stuck with them.  These are generally cheaper than just buying one-way tickets, but the cost isn't that vast of a difference if you want to have the freedom and flexibility of buying as you go.
Buying one-ways as you go is as simple as it sounds.  It can be a bit more expensive, and those with open jaw tickets will have priority, so it may take a bit more planning or you may have to wait an extra day to leave.

Train: There are a few train journeys in Vietnam, but they are not as prevalent as buses and are more expensive. The comfort is better than a bus in most cases, and there are different classes of seats, each one going up in both comfort and price.
Air: Checking AirAsia when you in the region is always your best bet, but you many want to check Vietnam Airlines or Jetstar Pacific as well if you are short on time.
Motorbike:  For those with motorbike experience, a great way to see the country on your terms is to rent or buy a motorbike and take your own road trip. I wouldn't recommend this for those who have never ridden one before or have limited experience, as the roads can be bad and the drivers worse. Exercise caution if choosing this method.
Boat: There are also a few boat journeys available, particularly in the south on the Mekong. It's a great change of pace. If going to or coming from Cambodia, look into the border crossing by boat – it's a pretty awesome experience.
Transport costs
Open jaw bus ticket:  They vary from company to company, but as an example, you can get a ticket from Saigon (Ho Chi Minh) to Hanoi, with stops in Mui Ne, Da Lat, Nha Trang, and Hue for about $40USD/person (a sleeper ticket and more stops will add to the cost).
One-way bus ticket:  A one-way bus ticket typically costs a bit more.  You can do the above journey for around $60-$80/person and possibly lower, depending on your negotiating skills.
Train:  Trains on average cost about 1.5 to 2 times as much as a bus, but they are typically more comfortable, and you don't have to worry about the poor road conditions.  Plus they have bathrooms.  And food on board and at stops.  Which can be huge on longer journeys.
Air:  Airfare is always changing, as we all know, but I did find several one-way flights from Hanoi to Saigon (Ho Chi Minh) for around $65USD on Vietnam Airlines.
Accommodation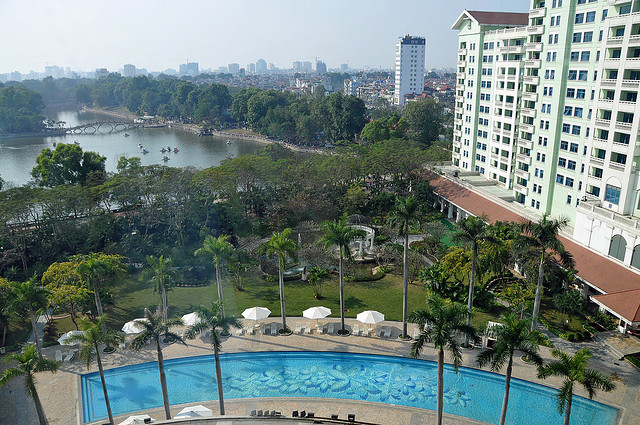 When traveling in Southeast Asia, the sky's the limit as far as how much or little comfort you want and money you want to spend.  You can get a bed in a hostel or guesthouse for as little as $5USD/night or you can spend hundreds on a room at a 5-star hotel and resort.  Then there's  everything else in between. When my wife and I spent a  month in Vietnam in 2009, we averaged right around $15-20 per night on accommodations.  But we always had a private room, had air conditioning the vast majority of the time, and even had cable television in many of our rooms.  Breakfast was often included as well.  We were extremely happy with our accommodation options. Obviously rooms and beds are more expensive in Hanoi and Saigon, but the further away you get from each and the smaller the town, the cheaper the sleeping arrangements. Here's a price breakdown on what you can expect in Vietnam for accommodations:
$5USD:  A bed in a dorm room with a fan (hopefully).  Shared bathrooms  They might not be the cleanest, quietest, or brightest, but you get what you pay for.  Spending $5 a night on your sleeping will leave you a lot of money to play with if you are going with the $30/day budget.
$5-$10:  Spending just a bit more can often make a big difference.  Depending on the city, it may still be a dorm, but the bathroom should be private.  Rooms are often cleaner and nicer, and you may even get a/c if you get near the $10 range.
$10-$20:  This is pretty standard for those who don't want to go bare-bone and will get you nice room, especially near the $20/night range.  Expect a private room, most with air con, and often with a cable tv.
$25+:  When you start getting above $25 and into the $40 and $50 range, you're really stepping up.  Air con and cable are standard, as is internet (though we had internet most of the time in our $20-$25 rooms).  Everything should be spic and span, and you may even have amenities like a private balcony, large rooms, and even a pool.
$50+:  This is when you are getting into hotel territory, especially when you reach $75 and $100/night.  Nice hotels, some world class.  Expect everything you would in a $200+ room in most western countries.
Food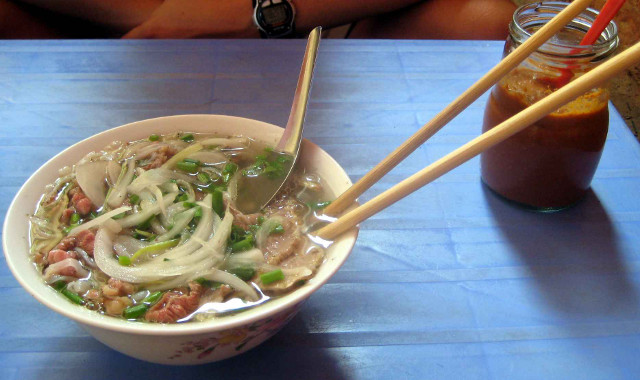 I have a soft spot in my heart for Vietnamese food. In our year-long trip around the world, Vietnam had my favorite cuisine. So fresh, so varied, so flavorful, and most of all, so cheap. There is nothing like a steaming bowl of pho first thing in the morning in a small, Hanoi alleyway. Or a super strong, super sweet Vietnamese iced coffee to cool down during a day of wandering. Or a glass of bia hoi (locally brewed beer) that you can get from a small roadside "bar" for the equivalent of 25 cents.
There are so many things I love about Vietnam and their food. The French influence is evident, and there are similarities to other Southeast Asian cuisines, but make no mistake about it, Vietnamese food stands alone on its own as some of the best in the world. If you're on a tight budget, you can easily eat in Vietnam for $3-$5 USD per day by going the street-food only route.  It may be a little more difficult to find in the smaller towns, but it's still around.  You may just have to ask the locals, which is a great idea whenever you're looking for the most authentic meals. If you have a bit more to spend and up your food budget to $10-$15 per day, you'll be eating well.  You can easily get a local restaurant meal for $5-$10, eat a street meal for the other two (a bowl of pho, for example, usually doesn't cost more than $1), and have enough for a coffee or several beers.  If you have even more to spend, your options are limitless.

Highlights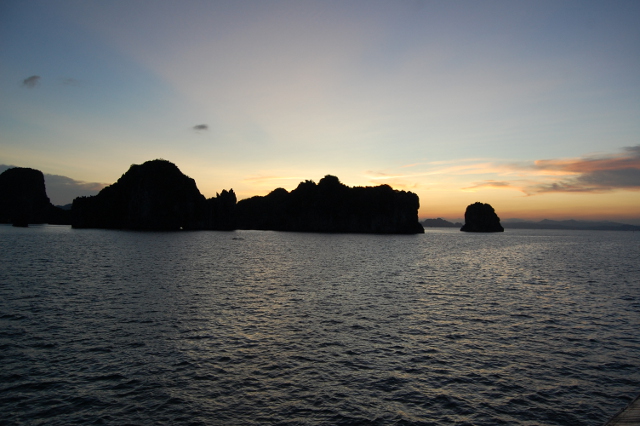 Hanoi- A city that just celebrated its 1000th anniversary, Hanoi is absolutely bonkers at times.  Navigating its tiny, narrow streets without getting run over, and withstanding the touts and aggressiveness of the people can be challenging, but the city has a unique charm to it, and the food is downright spectacular.
Ha Long Bay- A top site not only in Southeast Asia but the entire world, Ha Long Bay is spectacular.  The choices for exploring Ha Long Bay are many and can be extremely confusing, so do your homework before booking a tour.  And while it may be tempting, don't go with the cheapest option.  You will get what you paid for.
Hoi An- If you've come to Southeast Asia and you like shopping, then Hoi An is your place.  With over 400 tailors in this small little town, getting custom made clothing is the main reason tourists visit.  But there is more to Hoi An than the tailors.  The food is amazing, with dishes that are uniquely Hoi An, and beaches, temples, and mountains are a day trip away.
Dalat- This quirky little town located in the central highlands offers a respite from the balmy, humid weather of the rest of the Vietnam.  A popular honeymoon destination for locals, Dalat is a city that sees a lot fewer western tourists.
Mekong River- Exploring the Mekong River south of Ho Chi Minh City (Saigon) is a wonderful way to see a different way of life that has you feeling like you've hopped in the Delorean to visit the past.  Floating river markets and homestays offer travelers a unique and interesting experience not offered in many other places in the world.
Off the beaten path
Like Thailand, the tourist trail is pretty well trodden in Vietnam, but there are still some places to get away from the crowds.
If you are adept at riding a motorbike, rent one and explore the country yourself.  Make sure you have some experience, though, as Vietnamese drivers tend to be pretty crazy.
Western tourists head to the hill station of Sapa in the north, while Vietnamese tourists go to Mai Chau.
If you're heading to Cambodia from Vietnam, then consider taking a river boat up the Mekong from Chau Doc.  An incredible experience.
Make sure to check out the following Vietnam resources we have: