It's true, there is crime in
Mexico
. Bad things happen, and sometimes those bad things happen to good people. In many cases it is a matter of being in the wrong place and the wrong time. That doesn't make Mexico unsafe for solo travel.
Like everything in life, there are degrees of perspective, and unfortunately mainstream media has a love for the dramatic, making sweeping generalizations about a country, its people, and culture. It's so bad that mainstream media is often the last place we want to go to learn about what life is like around the world.
"…the people of Mexico are full of kindness, the culture fascinating, and the food is absolutely delicious."
The crime in Mexico, in some ways, is similar to the crime in the United States, the difference is that when something bad happens in the US, most people still keep their travel plans, for the sake of solidarity. When bad things happen in Mexico, people cancel flights, or change destinations. There is no such thing as showing solidarity on behalf of Mexico; which is incredibly unfortunate as the people of Mexico are full of kindness, the culture fascinating, and the food is absolutely delicious.
No, I'm not talking about Cancun, or Riviera Maya. I'm talking about the real Mexico. The parts of Mexico that fewer travellers venture into, and those that do, fall in love with it.
The Bus: Travel Like A Rockstar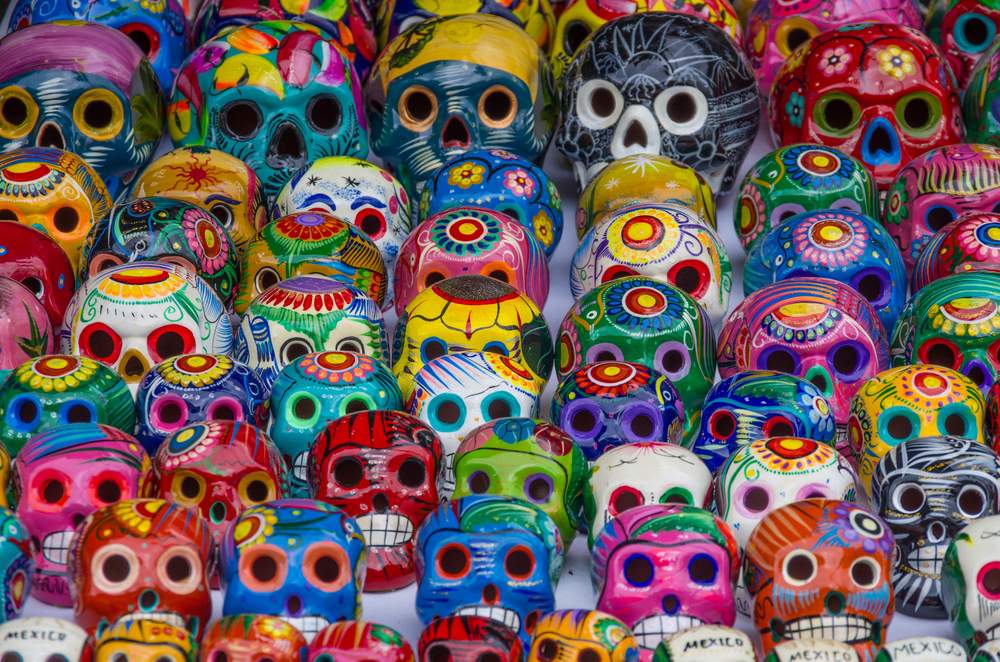 Travelling throughout the interior of Mexico by bus sounds sketchy, but is one of the best, cheapest, and more comfortable ways to experience Mexico.
Travelling from Puerto Vallarta to Guadalajara with ADO buses, you'll be surprised to find that the bus usually has wifi. Wifi, on a bus, in Mexico. The buses are far better than the god-awful Greyhound buses that cross the United States and Canada. When you're tried and want to spoil yourself for the bus ride from Mexico City to Oaxaca, treating yourself to the premium bus means the ticket is roughly $60 USD for an 8-hour ride, but the bus has luxury seats, comes with an eye mask, ear buds, water, and very few fellow passengers. It's a splurge that is still cheaper than flying, and makes you feel like a rockstar.
"It's a splurge that is still cheaper than flying, and makes you feel like a rockstar."
Buying bus tickets is easy. No need to ask travel agencies, hostel staff, or local landladies to help you. Simply show up at the bus station, go to the counter, tell them the name of the city you're going, and buy the ticket. Done. It's that simple. Your frightful Spanish skills are a non-issue.
Strategies for Exploring Mexico Solo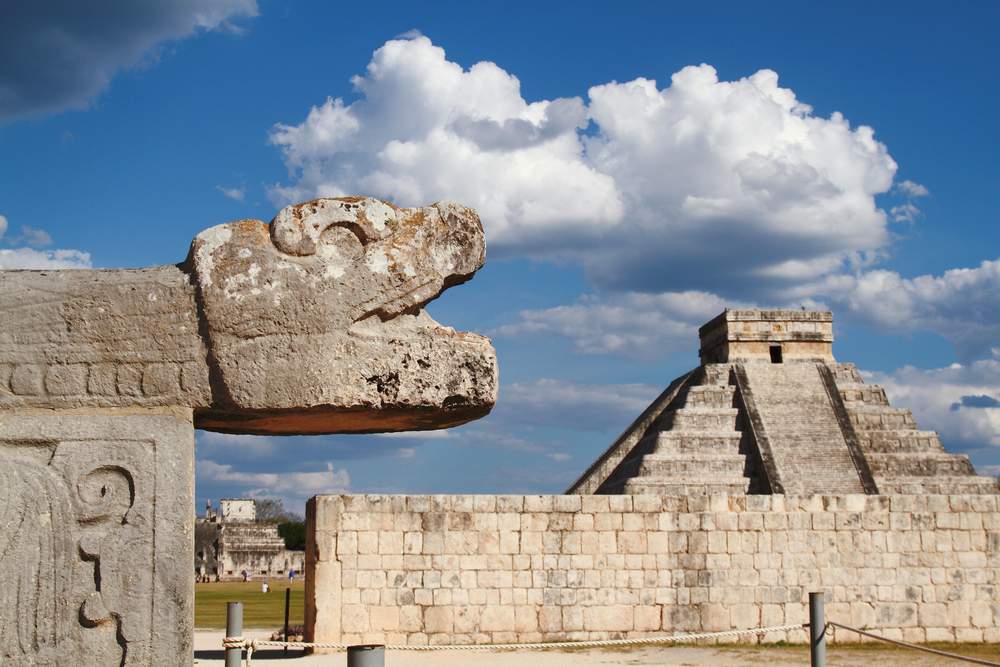 The best way to explore Mexico solo it to keep your plans simple. Pick a couple places you really want to visit, then make up the rest as you go. Talk to locals and fellow travellers. Listen, and then use your best judgement.
Avoid areas of known risk
When planning my time in Morelia I was ask a few times if I was scared to go there, as there had been some violence in the outskirts of the city. My response was, 'No.' I had no intention of staying in, or visiting, the outskirts of Morelia. When my bus arrived I took taxi to my hostel in the Centro Historico (historical centre) and that is where I spent my time, as that was the area of the city I was most interested in experiencing.
Choose accommodations that suit you
Accommodations in Mexico are not hard to come by, and there are options for those looking for hostels, guesthouses, budget hotels, and even boutique hotels.
The interior of Mexico is not resort Mexico, beds may squeak, or be a little harder, but if you've traveled in Asia that won't be an issue. If you check into a hostel or hotel and don't like the room, or don't feel safe, check out.
While visiting Taxco, I checked into a large hotel, but my room hadn't been cleaned. It was disgusting. I checked out, got my money back, found a new hotel in the city's centre, and loved my time there.
>> Find budget lodgingin Mexico
Create allies out of service personnel
Travelling solo in Mexico is not difficult, nor is it frightening (as long as you're not intentionally travelling into areas where you know there are safety concerns, and if you are, you're taking unnecessary risks, and that's stupid).
Get lost walking around a city? Flag down a taxi and take it back to your hostel or hotel. Treat everyone with kindness and respect, including the taxi drivers and hotel staff, as this can pay off when you least expect it.
While staying in Guadalajara I decided to visit the massive weekend market, and took a taxi from my hotel. We chatted and laughed, and he sipped his beer as he drove. If was before 9am, and we're in Mexico, taxi drivers drinking a beer is not uncommon. When we arrived at the market he dropped me off, and I bid him good day. Hours later I was ready to leave and decided to take a local bus that had a stop about a 15 minute walk from my hotel. Sounded simple enough. The only problem was that is was close to Easter weekend, and there was a procession that day. The bus didn't stop where I thought it would and I ended up riding it to the end of the line, hoping to get off close by on the way back.
"Treat everyone with kindness and respect… as this can pay off when you least expect it."
When I got off the bus I had looked at my location on Google maps, my hotel didn't seem to be too far away, so I decided to walk. I thought I had a pretty good idea, and when my phone died ten minutes later, I didn't panic. I walked, and walked, and walked. I was hot, tired, sweaty, and lost.
I had picked up my hotel's business card and decided to flag down a taxi. Travel pride be damned, I was taking a cab back. I waved at the next taxi I saw, walked up to the window and discovered it was the same driver I had ridden with that morning. He told me to get in, and as we drove to my hotel I realized how far away I had been. I would have never found it on my own. During the ride I decided I was going to paying him extra money as a thank-you, but to my surprise when we arrived at the hotel my driver refused to take my money. Nothing. I was deeply moved, and the cemented my love for the Mexican people.
Expanding Your Comfort Zone, Solo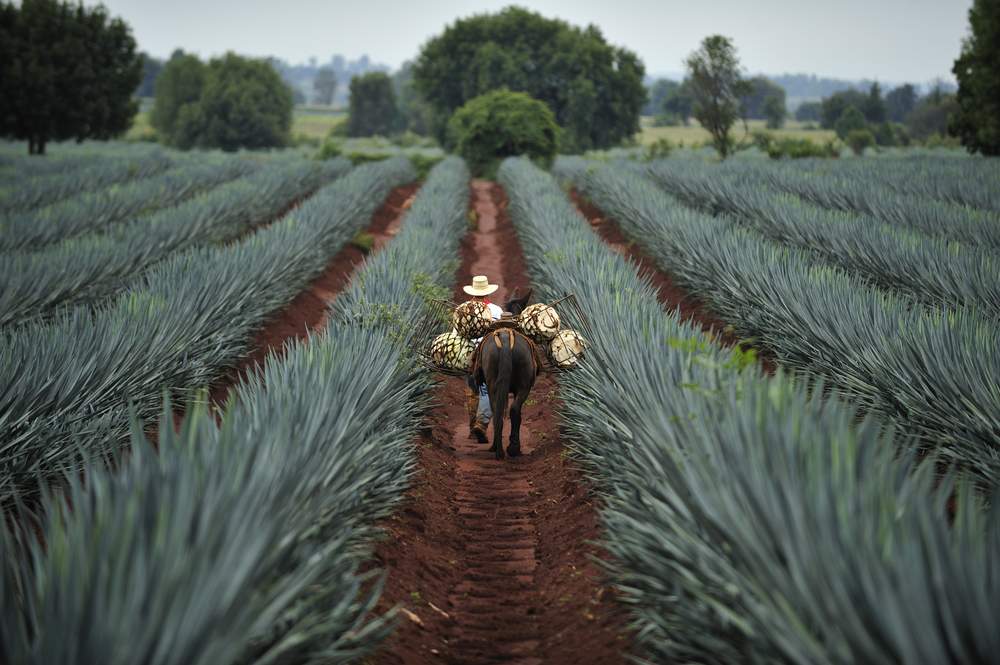 Every traveler gets nervous about exploring a new country solo, there are so many questions, and often fears. Sometimes, the countries that we are not sure about are the ones we end up loving the most. Want to travel through Mexico solo? Then, do it! Take the buses, eat the street food, interact with the people, embrace the culture.
"Want to travel through Mexico solo? Then, do it!"
Don't buy a sombrero in Puerto Vallarta and think you're going to wear it and blend in with the locals on your adventure, you'll just look like a idiotic tourist. Understand that the local bodega (a small shop that sell food and drink, cigarettes, etc.) opens and closes whenever they want, there are not always set times, and even hours are posted, they may not follow those times.
Know that some neighbourhoods get noisy, with the gas truck jingles, the singing of the empanada guy, riding his bike through the streets, the neighbours on the right playing Kelly Clarkson as the neighbours on the left play traditional mariachi, all at volumes which make you think there is an outdoor concert somewhere close by. Mexico is loud, but if you give yourself to it, you'll come to love the 'Mexican noise', and maybe even miss it after you leave.
My Personal Suggestions:
Not sure where you visit as a solo traveler? I suggest Sayulita, Puerto Vallarta, Sayula, Guadalajara, Guanajuato, Morelia, Mexico City, Puebla, Taxco, Oaxaca, San Cristobal de las Casas.