Italy is one of the top tourist destinations in the world, and it has claimed that status for many hundreds of years. We all know people who have visited and swooned over the country, and you'd think if everyone's already been there (which often seems true) that the influx of visitors would slow down – but that's clearly not the case. Anyone who has tried to take a leisurely stroll across a jam-packed piazza or wedge onto yet another crowded bus can attest to the fact that Italy is as swarmed with tourists now as it has been for decades.
With all the collective Italy travel knowledge that's swimming around out there, however, planning your own Italy trip can feel daunting. This is a country with more UNESCO World Heritage Sites than any other, and what feels like more world-famous historic and artistic attractions per square meter than should be allowable by law – not to mention the abundance of riches in the food and wine departments.
It's embarrassing how much choice Italy presents travelers with, and easy to understand why so many people throw in the towel and just book a package trip.
You don't have to throw in the towel. Yes, Italy trip planning can be confusing if you don't know where to start, but it can also be extremely fun if you're pointed in the right direction and get just a little reassurance. So for all the people planning an Italy trip this year, I've pulled together some tips and resources on the topics about which I get the most questions from readers of WhyGo Italy.
Planning an Italy Itinerary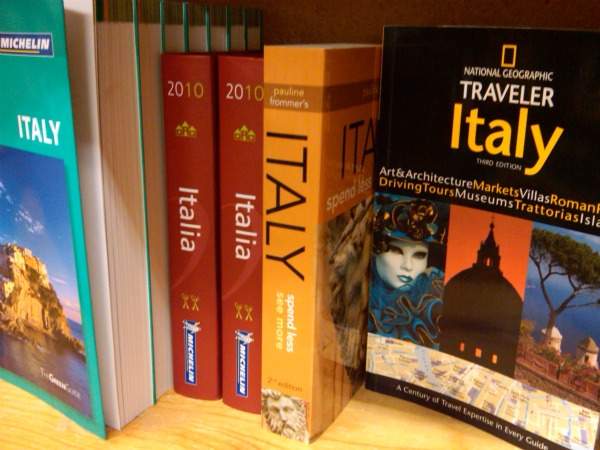 This is, for many, the most challenging part of taking a trip to Italy. So many people have a scant two weeks for vacation each year, and even if you've got 3-4 weeks it's still really easy to get overwhelmed by the number of options. There are just so many amazing things to see and do in Italy – how can you fit them all in?
The short answer is simple – you can't. You won't see everything the country has to offer, so don't stress out trying to squeeze yet another world-famous attraction into a one-hour train stopover between one place and another. I recognize that for a good number of people, an Italy trip really is a once in a lifetime thing – they won't return for a trip later in life – and I still suggest that each trip be planned as if you'll return someday. You definitely want to try to see the highest priorities on your list, but at some point you've got to draw a line in the sand and assume that everything beyond that line is for the next trip.
Here are a few resources to help you plan an itinerary through Italy, whether it's a first-time visit or a return trip.
Budgeting for Italy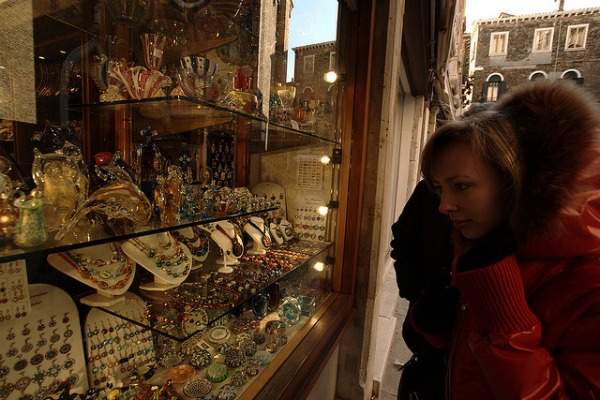 After itinerary questions, the next most common questions I get from WhyGo Italy readers are budget-related. Italy is notoriously expensive (as is, to be fair, pretty much all of Europe), and for budget-conscious travelers it's a bit of a shock to go from the relative high life of traveling in Asia or South America to traveling in a costly country like Italy. Your money just won't go as far.
Planning out a budget for Italy can be tricky, as there are all kinds of factors that go into it – when you decide to go, where in the country you travel, what level of comfort you're looking for (hotels vs. hostels, for instance), what your travel splurges typically are, and even how old you are.
Personally, I find it very difficult to create a one-size-fits-all Italy budget, but here are some resources to help you figure out how much money you'll need for your Italy trip.
Weather in Italy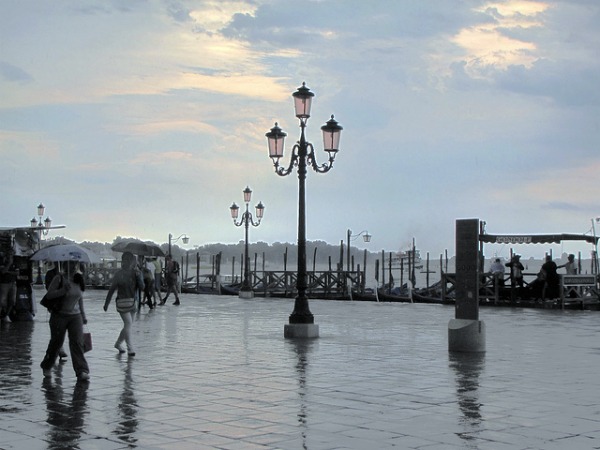 Sometimes the biggest consideration when you're planning a trip is what the weather will be like when you get there. That's not necessarily as critical with an Italy trip – all those museums you've got on your must-see list are indoors, after all – but it's definitely nicer to explore the nooks and crannies of Italy's historic city centers when you're not getting drenched by the rain.
All over Europe, summers have been getting hotter for several years – so much so that even in mid-May you'll sometimes experience what used to be August-like temperatures. While summer remains the busiest season in Italy tourism-wise, it may not be ideal weather-wise anymore if it's so unbearably hot that you don't want to leave your hotel room.
Italy's shoulder seasons offer a good compromise between decent weather and decent prices – but the weather can be unpredictable. One year, October is glorious and warm – the next year, it's raining throughout the country. Your best bet is to plan your trip around non-weather-dependent activities as much as possible, check the forecast right before you start packing your suitcase, and have a Plan B if the weather changes dramatically.
Here are some resources to see what the weather will be like in Italy when you're there.
What to Wear in Italy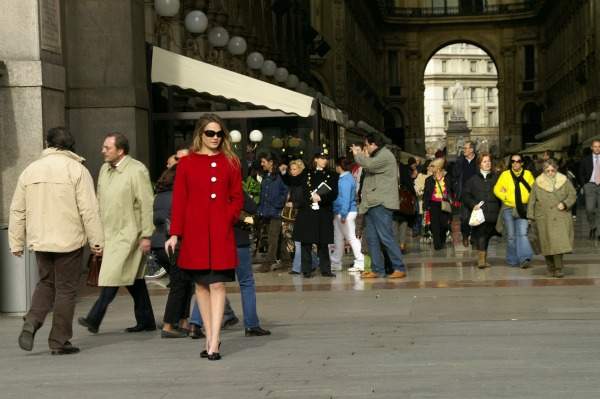 This will undoubtedly seem ridiculous to some people, but I swear I get more questions about what to pack for an Italy trip than you'd think. Sometimes this is about what's appropriate attire for certain sights, and sometimes it's simply a desire to try to fit in. There's probably no denying that you'll look more like a tourist than an Italian, but there's no reason you need to stand out.
In truth, paying attention to what you wear on an Italy vacation isn't all about vanity or an excuse to go shopping. It's also about not looking like an easy target. The more you look like the locals, the less appealing you look for would-be pickpockets.
Fashions change quickly in Italy, so I'd suggest starting with a neutral palette and being prepared to buy a couple of things when you arrive in Italy if you really want to be wearing something that's "of the moment."
Here are some resources to find out what to pack for your Italy trip, and to give you some fashion guidance before you get there.
Letting Someone Else Do the Work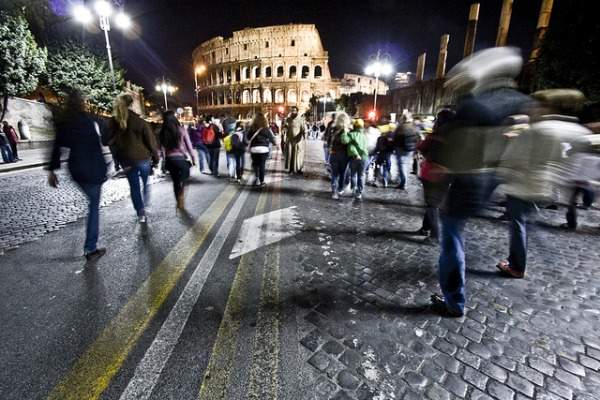 As much as I like to dig into trip planning, it can be overwhelming to say the least – and not everyone has time to take as active a role in planning their vacations as they'd like. That doesn't mean you're stuck phoning a travel agent and booking some cookie-cutter package tour, however – there's a middle ground for people with more money than time who still want something of a unique Italy trip that's suited to their individual interests.
You can employ the services of an Italy travel consultant to do the legwork for you, researching the so-called "hidden treasures" that you'd look up if you had the time and planning your entire trip from start to finish. Here are some resources if you'd like someone else to do some – or even all – of the trip planning work for you.
One popular resource that sort of defies categorization – because it covers so many categories – is the forum section of Slow Travel, called Slow Talk. It's not just Italy-related, and it's definitely geared toward a particular kind of traveler, but the existing information is great and you can usually get a reply to a question that's not already answered fairly quickly. There are even several topics in the Slow Talk forums for people who are looking for information on relocating to Italy rather than just traveling there.
More Italy articles:
What are your favorite Italy travel planning resources? Let us know in the comments!
photos, top to bottom: Jessica Spiegel, mardy78, jans canon, Jessica Spiegel, flequi [photos by Jessica Spiegel may not be used without permission]