Birdsong and the constant lulling sound of the waves; the taste of freshly baked apple cake and good coffee; the salty tang of the sea, rosemary and jasmine perfume the air…
I've just returned to Australia from my second trip to the Writer's Retreat at Limnisa in Greece, owned by Mariel Hacking and Phillip Wooderson. The house is by the shore on the Methana peninsula, with the islands of Aegina and Angistri across the water. It is spacious and airy with five bedrooms, all with sea views. A fully-equipped tent in the garden is available for the writer on a budget.
Phillip is English. Mariel is from the Netherlands and speaks Dutch, English, Greek, French, Spanish, German and Italian. There were ten guests at the retreat, from Paris, Berlin, Glasgow, Amsterdam, Oslo, Cumbria and Western Australia. English was the lingua franca around the dining table.
Six of us had previously visited Limnisa. Most of us came with specific projects to work on, away from the demands of work or domestic responsibilities.
The Setting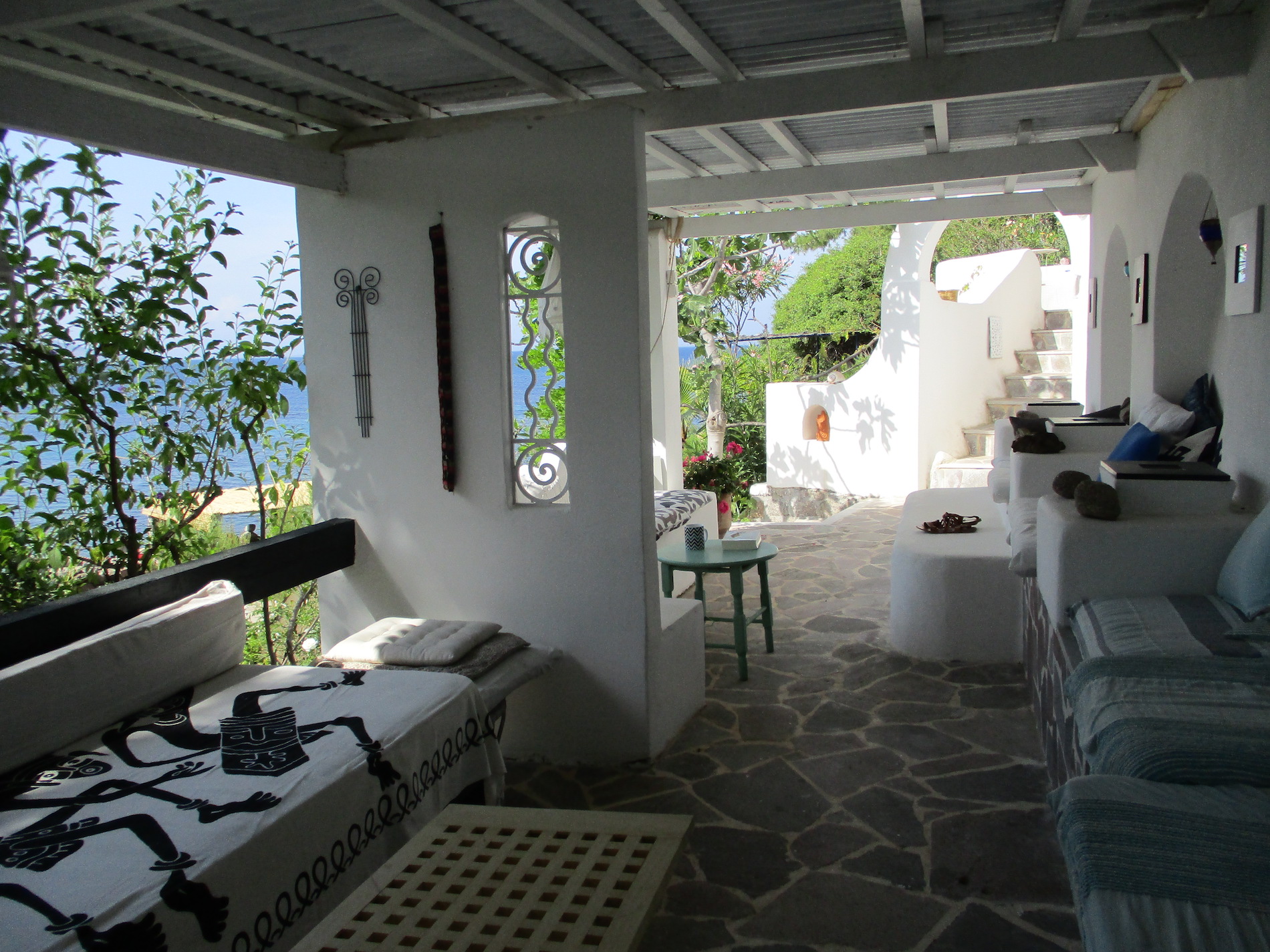 Limnisa is a place of beauty and tranquillity. Inside, there are paintings, objects d'art and quirky beachcomber finds on display; cupboards full of books in English, Dutch and other languages, from Shakespeare or Margaret Attwood, to the Art of Frida Kahlo. Outside, there are graceful arches running along the wide veranda and more delightful objects to discover in little niches and corners. Even the paved areas of coloured stone are lovely. There is no lack of inspiration for the writer.
The terraced garden has lemon, fig and tamarisk trees, hibiscus, bougainvillea, grape vines, cacti, herbs and colourful pots of flowers. A stone wall marks the lower perimeter of the garden from the shoreline of volcanic black pebbles. Shaded seating areas are built onto the wall, which is topped by unusual rock sculptures.
Further up the slope, there are hammocks and garden benches. There are hidden nooks and crannies everywhere and writers are free to work where they choose – on terraces, under pergolas, on a natural rock seat, or indoors and they are encouraged to move tables, chairs, cushions and umbrellas to suit themselves.
Daily Routine at Limnisa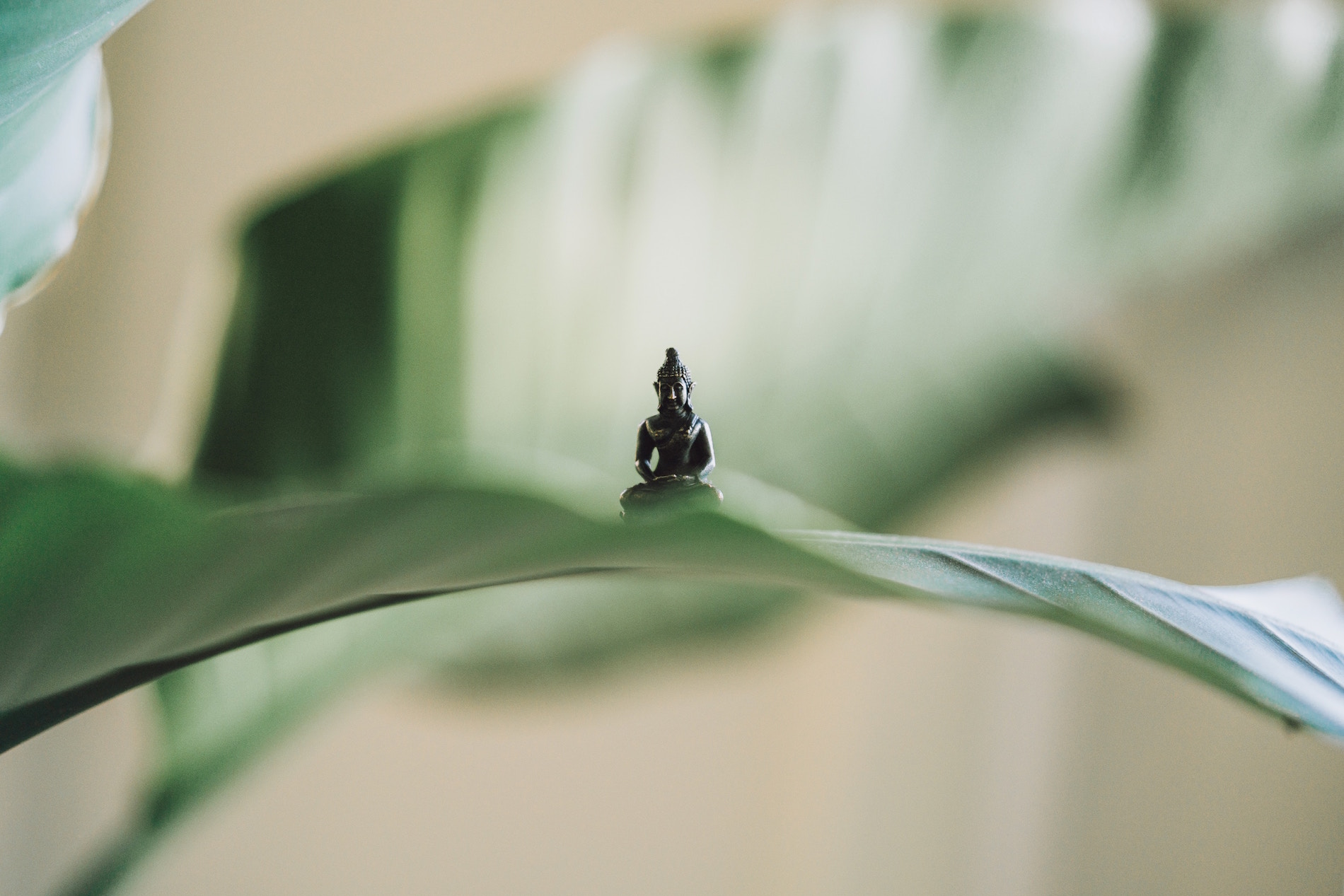 An early riser, I had the veranda to myself each morning and had breakfast while watching a pair of swallows catch insects to feed the three chicks in their nest, high up on the wall. By the time I left, the chicks were crowding the nest and the busy parents had almost completed a second, bigger one in the opposite corner. Shoals of fish splashed and leapt out of the water. There was a placid rhythm and routine to each day.
Silent time was strictly observed each morning until lunch was served. Afternoons were more relaxed, for swimming, walking or cycling, but they were quiet too. There were few distractions for those who wanted to concentrate on writing all day. Lunch and dinner times were very convivial, particularly the evenings when writers relaxed with a few glasses of wine. Meals were served buffet style and were varied and delicious, with appetizing aromas drifting from the kitchen for a couple of hours before the dinner bell summoned us to the table. We were like Pavlov's dogs, salivating at the sound of the bell, wondering what delights Mariel or Phillip had cooked for us.
The menu was vegetarian, based on Greek and Mediterranean cooking and made with fresh, organically-grown local produce. Tea, coffee and fresh fruit were always available. There was a small charge for beer, local wine, ouzo and soft drinks.
Saturday night was taverna night, with dinner in the nearby villages of Agios Georgios or Agios Nikolaos. Prices were very reasonable at €13 per head.
Mariel held a yoga session by the sea before breakfast every day. Each week, she organised a film night, a silent walk and two guided meditation sessions at sunset. There was a literary night after dinner midweek for those who wished to share their writing. These optional activities were included in the cost of the retreat.
Excursions & Activities
Excursions offered were a round trip of the Methana peninsula including the volcano for €25 which included a drink in the picturesque village of Vathi, overlooking the marina. Or for €15, a guided walk to Profiti Ilias, the highest point of Methana, to see the ancient remains of settlements and the chapel at the top. The views are magnificent, but you have to be fit for the 45 minute walk.
Limnisa is a place of seclusion and privacy – a true retreat. The nearest village is a 15 minute walk or 7 minute bike ride. Bikes are available free for guests to use. There are no shops in the village.
Wifi is not available at Limnisa, although some guests arranged their own wifi access on their mobile phones. I was content not to have the temptation.
There are no group workshops to lure or distract, although Phillip offers one-to-one personal workshops or manuscript consultations for retreat participants for an additional charge.
Socializing with other writers at lunch times and in the evening was a bonus and a welcome break. I am not fluent in languages other than English, but I am always pleasantly surprised when overseas to find that my schoolgirl French and university Italian still float somewhere in my subconscious. Synapses start firing off and often the word or phrase I'm looking for springs to mind when needed.
I spent eleven nights at Limnisa and finished several pieces of writing that had been sitting on my desktop for quite some time, including completing a short story and converting it into a play. Apart from the lunch break, I worked on my writing projects from after breakfast until 5 or 6pm. I was pleased at the number of items I crossed off my list.
I then headed off to the island of Spetses for four nights for a change of scenery and pace, but that's another story!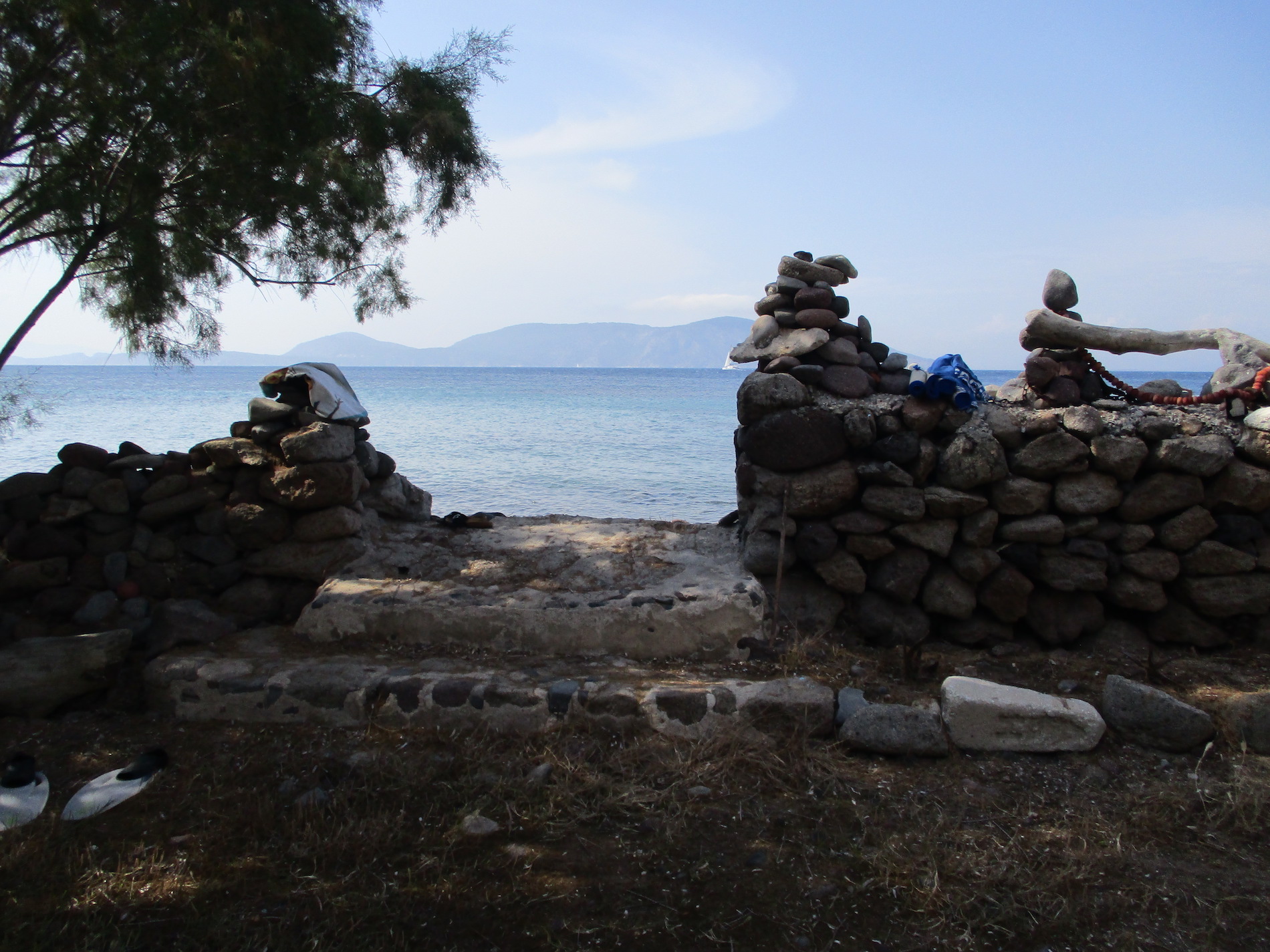 I regularly attend writer's retreats. Limnisa is different in that it offers the opportunity to be totally immersed in your writing projects each day in beautiful, inspiring surroundings without the distraction of background chatter, workshops or wi-fi. There is time for socialising with other writers, for exchanging ideas, receiving feedback at the literary dinner and for new writers to be nurtured by more experienced writers, but these are evening pursuits. The daytime silence is perfect for the flow of writing and ideas. Optional excursions are carefully scheduled at the end of the week, when participants have had several days to establish a routine, to produce a volume of work and perhaps be ready for a break, sightseeing around the peninsula. Writing is a sedentary occupation, but the morning yoga session helps bring body and mind together with exercise, breathing and meditation, improving muscular and postural strength and flexibility. Mariel is trained in foot reflexology and reiki treatments, so most of us booked a relaxing session with her during our stay. All meals are provided, so you don't have to think about food preparation or cooking. The cost of the retreat is very reasonable considering participants are looked after, body and soul.
The autumn writer's retreat at Limnisa runs from September 1st to October 7th 2018.
Contact details: info@limnisa.com Website: www.limnisa.com