The option to move abroad and volunteer is an appealing option for those jobless, stuck in limbo or just in need of an adventure. The best part is it caters to any age, from recent college grads to empty nesters who are now without children in their homes. About six percent of current Peace Corps volunteers are more than 50 years old, according to the Peace Corps website.
Sure, travelers can easily find short-term volunteer options with ever-popular voluntourism, spending a few weeks working in a foreign country and traveling the land. Others can find much longer-term jobs with the Peace Corps and VSO. But with the economy facing a long road back to prosperity, the option of long-term work and volunteering is a choice more and more people should look into.
Making the decision to spend a considerable chunk of time in a foreign country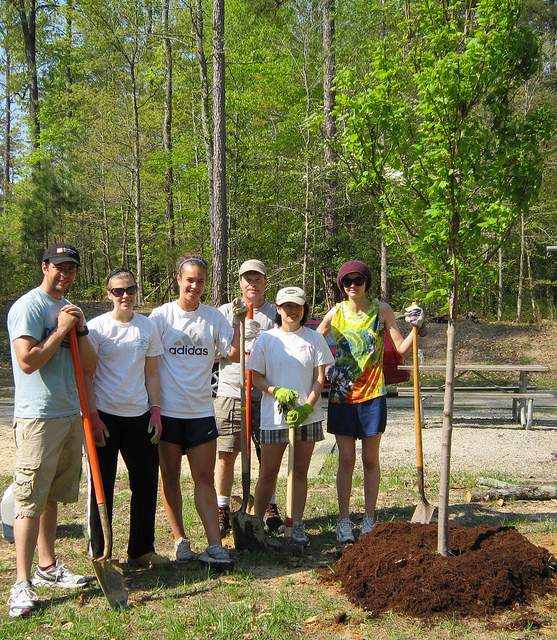 Spending a few months, six months or even more than a year in a foreign country helping out and being useful rather than unemployed in your parents' basement is so rewarding (believe me, I've done both).
[social]
And, let's face it, now is the time. Regardless of your age or place you are in your life, if you have a year to kill now, it might be the only time you have this luxury in your life. It's also a great opportunity to try something new – break out of your comfort zone! Never worked in-depth with kids but used to like babysitting?! Delve into volunteer work at an orphanage in Southeast Asia. Like to cook or used to be a waitress? Try being a chef trainer in Namibia.
It's all possible
Volunteering long-term abroad also gives you the fantastic possibility of traveling in an area you've gotten to know. If you spend six months in an area, you'll meet people who can give you tips on places to see off the beaten path, where to stay and cheap travel ideas. You'll likely feel much more comfortable traveling around Central America after you spent six months in Guatemala meeting people and getting to know the land and the culture.
Get the picture?
Why you might want to reconsider before you delve into a long-term volunteering opportunity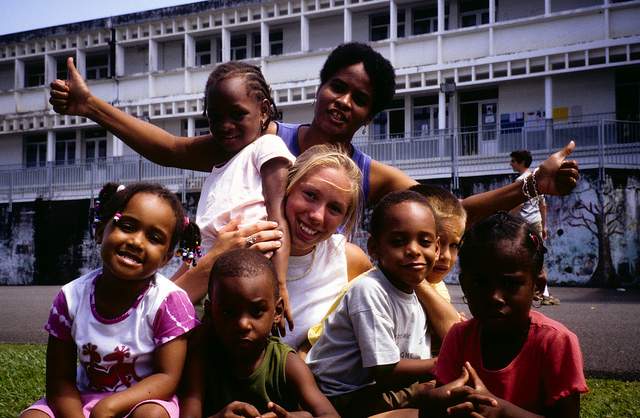 Don't expect to move abroad and make a lot – if any – money. There are exceptions, of course, but in general, you're going to have to be frugal and realize you won't have many amenities. Besides teaching abroad, very few places pay anything. Even if you're lucky enough to earn a little bit of cash, it will likely be a monthly stipend on par with what the locals make. In layman's terms: just enough to get by.
Jumping into a new culture can be intimidating at first and homesickness can certainly affect any traveler, new or seasoned. You've got to know going home probably isn't an option, unless you can afford it. It's much easier to hop on a cheap flight cross-country rather than cross-ocean. If you're more of a homebody and don't like to be away for too long, then perhaps a shorter stint somewhere will suit you better.
You also need to be adaptable. Though volunteers are often provided housing that caters more to a western lifestyle, you won't always have easy access to power, hot water and fast Internet, for example. That certainly needs to be taken into consideration.
However, if you're up to the challenge, here are few ways to find long-term volunteering opportunities.
In order to find extensive opportunities, you need to be a Google champion and research!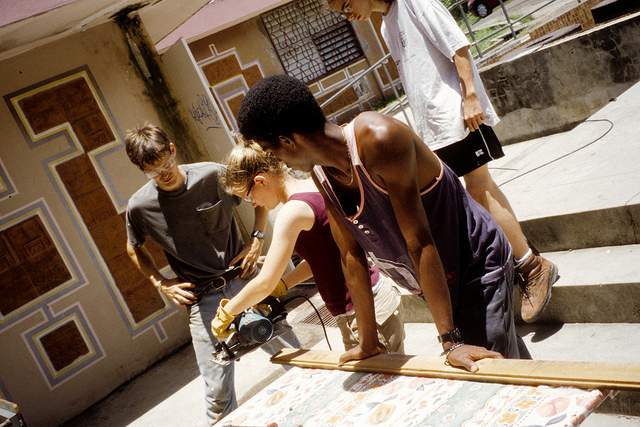 Sometimes it just takes time, researching and Internet skills to find your perfect opportunity. If you use simple terms, you're likely to come across opportunities through a large program that usually costs a significant amount of money (anywhere from about $300 for one week to about $3,000 for six months). More structured programs are a great way to delve into the international volunteering field and the support will likely be higher. However, for those of us in our twenties without a huge savings account, chances are these programs will be unattainable.
Let's say you wanted to volunteer in Brazil. If you simply Google "Volunteer in Brazil," the first links that come up are the larger placement programs.
However, if you're a bit more specific: "Volunteer in Brazil six months kids free," you're more likely to find other opportunities that are more conducive to your budget. Also, don't give up your Google search after scrolling down the first page. Your Googling will likely find thousands of links, so reach further and check out the dozens of search results on other pages.
Teaching abroad offers time with children and immersing yourself in a dissimilar culture from your own
Native English speakers are often paid to teach foreigners for a year, and some paid opportunities are yearlong commitments.
Teaching in Asia offers a plethora of paid placements, everywhere from South Korea to Japan to China to Taiwan. Southeast Asian countries like Vietnam are also a possibility. From kindergarten to university students, there are several options and most simply require a bachelor's degree. There are of course opportunities on other continents, though Asia seems to be the most popular.
The pluses are awesome: You get to spend a year in a new and fantastic culture, you get to work with kids (and a lot of the time you can pick your age group), travel an area you've gotten to know, get your airfare and accommodation paid for and meet new people from both your base country and other ex-pats.
The most popular way to go about finding a school is to go through a placement company that will answer your questions, help get your documents in order and aid you in finding an educational fit. These companies shouldn't charge and you should do some research beforehand so you find a reliable and legitimate company.
Dave's ESL Café is a broad, in-depth, well-respected resource for those looking to teach.
This is a real job and a real commitment, but a wonderful way to spend a year and save a little money, whether it be to pay off college loans or to put a little in the bank before you go back to the States.
You'll want to be in touch with placement companies at least a few months in advance as it usually takes a month to process all the documents in order to receive your Visa. You'll need your college diploma and a copy of your passport, among other items. And a word from the wise: A criminal background check will likely be required and some countries only accept applicants if they're check is completely clean. Make sure you request this early because even if you have an underage drinking ticket from seven years ago, if it's on your record, it's a no-go. It's sometimes possible to get offenses expunged from your record, but that also takes time.
Go straight to an NGO can be the key to finding a fantastic option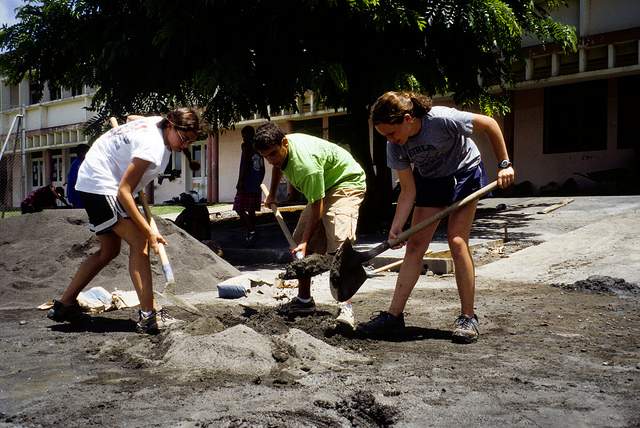 Both with short and long-term volunteer opportunities, talking straight with a non-governmental organization can provide great options for you.
If you know you want to go to Ghana in West Africa, for example, Googling "volunteer in Ghana" can produce few results. However, another possibility is to figure out what groups work in the country and then contact them directly. Write or e-mail a formal letter expressing your desire, interest and background. If they need help, receiving an option for unpaid aid could be an attractive choice. Don't forget to follow up, too!
Network and talk with people you know
Just like any other job-hunter, it's always helpful to talk with people. Sometimes someone you know from high school will have a group started in a random country or others will have ideas for you. Send out a mass inquiry e-mail and see what happens. It's worth a shot. Utilize Facebook and other social networking sites as well, as people from your past ("friends" who you haven't talked with in years) might be doing something cool in a foreign country.
Stuck finding a volunteering organization from home? Move to a country and hope it works out!
Made for the risk-takers, you could always move to your country of choice and find work once you get there. Yes, it's not the most stable option, but being in the country first is a good start when looking for opportunities and it certainly makes you stand out. For a little more stability, talk to friends who live in a different country and ask if you can stay with them or ask suggestions on hostels close by. Once you're there, go to different organizations and ask if they need assistance. It might sound daunting and intimidating, but you can make friends anywhere. It's worth the risk.
Read more about volunteering:
Photos by: vastateparksstaff, Visions Service Adventures, Visions Service Adventures, Visions Service Adventures