Long before I'd ever set foot in New Orleans I'd heard the phrase "don't wear black to Cafe du Monde" enough times to take notice. Once upon a time, that bit of advice had to be explained –
the beignets are covered in piles of powdered sugar, you see, and it's nigh unto impossible to eat them gracefully without looking like your cocaine recovery program isn't going so well
– but these days a few photographs of the fare on offer at Cafe du Monde is enough to underline the wisdom of the advice with no further explanation.
New Orleans itself, on the other hand, often requires quite a bit of explanation.
I dearly love New Orleans, for reasons I can't fully articulate, and in an effort to make sure that you have a chance of falling in love with it like I have I offer you these tips – a few NOLA DOs and DON'Ts.
>> Already know you want to go? Hunt for cheap flights to New Orleans now.
Don't Wear Black to Cafe du Monde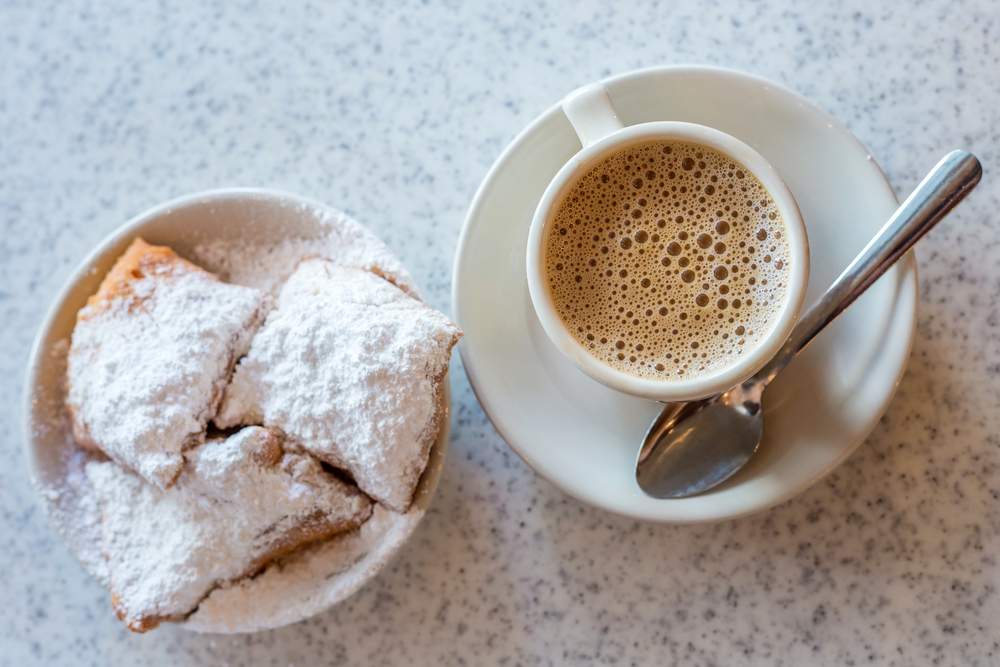 This is
the
classic piece of New Orleans advice, and it's absolutely warranted. What the people who pass out this advice don't tell you, however, is that there are a couple other things you shouldn't do at
Cafe du Monde
, either, if you like the way your clothes look before you sit down.
"First of all, and this should be obvious, don't sneeze. Also, don't inhale…"
First of all, and this should be obvious, don't sneeze. Also, don't inhale when you've got a beignet topped with a small mountain of powdered sugar inches from your face. Either of these two actions, or any other sharp intake/outtake of breath, will cause sugar shrapnel to go flying or a potential coughing/choking fit. Or both.
"Second… do not put anything of value on the table."
Second, no matter how clean the table looks, no matter if a waitress has just come by and wiped the thing down, do
not
put anything you value on the table. If it isn't immediately obvious to you why this might be good advice, I invite you to do this experiment. Go into your kitchen and sprinkle powdered sugar all over your counter. Then wipe it down – quickly, a once-over wipe – with a wet (not soapy) rag. Wait 15 minutes, then repeat steps 1-2. Wait 15 minutes and do it again. Continue this process for a few hours. Heck, make it 24 (Cafe du Monde is open 24/7, after all). If anything you put on your counter
doesn't
end up sticky at that point, then you've got teflon counters.
Check out these indie travel tips for New Orleans.
Do Say Yes to Being "Dressed" & "Smothered"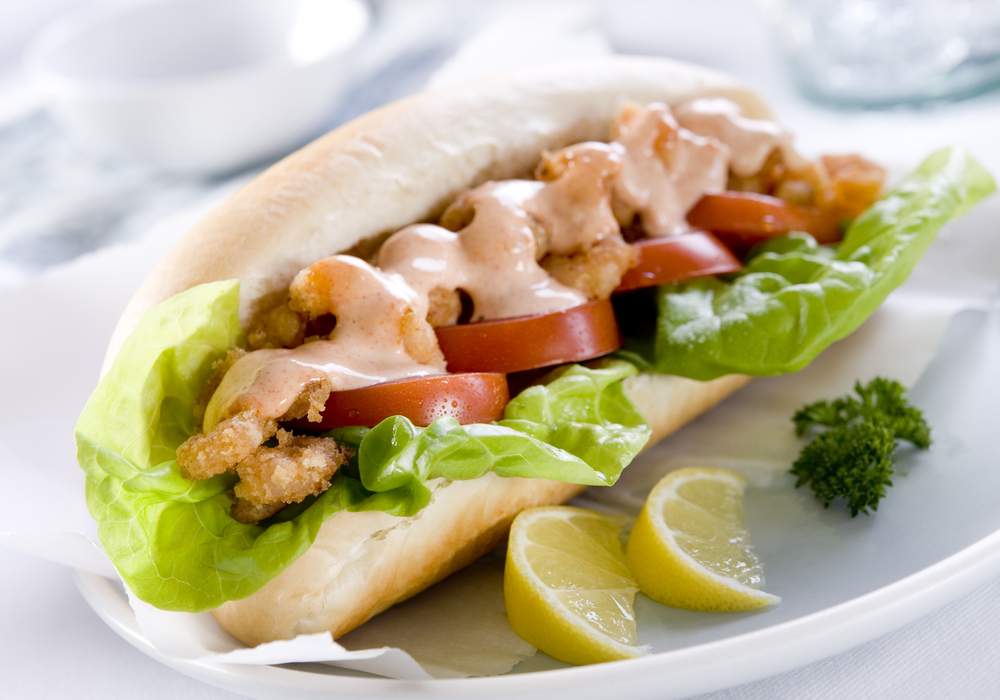 Pretty much anything goes in New Orleans attire-wise – New Orleanians will take advantage of just about any excuse to put on a costume – but in this case, being "dressed" has nothing to do with clothing and everything to do with food.
The po'boy is a famous sandwich served in New Orleans and elsewhere in Louisiana, and when you've finally chosen the kind of po'boy you want from the typically-huge array of filling choices, you'll get up to the counter and be asked, "Do you want that dressed?" Say yes to this question.
""Do you want that dressed?" Say yes to this question. "
What "dressed" means in this case is that the sandwich will have mayo, lettuce, and tomato added in addition to whatever meat you chose – nothing out of the ordinary in the sandwich world, but especially useful when the sandwiches in question have fillings that are bursting from their bready jails (that mayo really helps hold stuff in place until you get it in your mouth).
"Smothered" doesn't always have good connotations, but when it's used in food situations it's usually a very good thing. In New Orleans and much of the south, you'll see "smothered" next to words like "greens" and "cabbage" on menus – these are side dishes, but when they're done right they can really steal the show, because what they're smothered with is pork. They're cooked to death with ham hocks or bacon (or both), which makes them simultaneously way more delicious than any vegetable has the right to be and way less healthy than the vegetables they once were. Eh, compromise is good sometimes.
Don't Assume All the Great Music is Indoors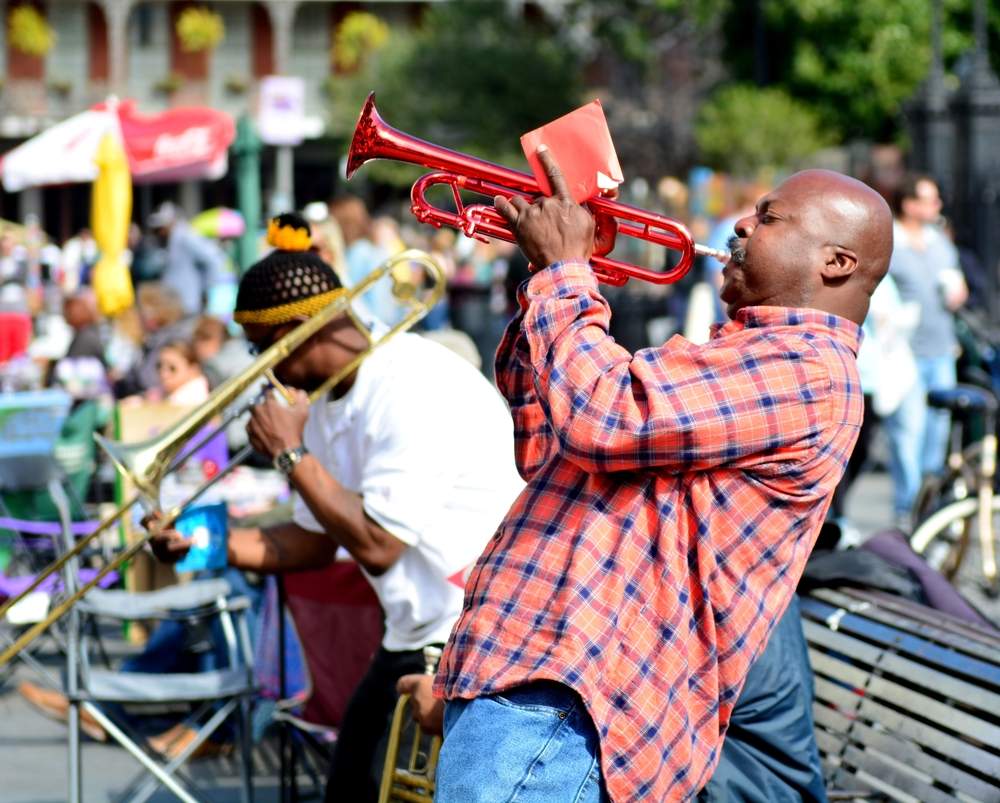 I've paid a hefty sum to see Ellis Marsalis play at
Snug Harbor
, and a high admission fee to sit on an uncomfortable wooden bench at
Preservation Hall
. I'd do both again in a heartbeat, and I also wouldn't have to pay another penny in entry fees in order to hear some of the best jazz music on earth in New Orleans.
"all you need to do to find toe-tappingly excellent music is walk outside in the French Quarter."
There are clubs throughout New Orleans with music on their stages year-round, and yet all you need to do to find toe-tappingly excellent music is walk outside in the French Quarter. Street musicians set up chairs, big umbrellas, and tip jars – sometimes in the square in front of St. Louis Cathedral, sometimes on the sidewalk, sometimes right in the middle of a closed-off street – and just start playing. You'll hear parade-style jazz bands and electric violins and almost everything in between – if you don't love the group in front of you, walk a few blocks and you'll find another one.
"Seriously, the kids there can play…"
You might think that competition is so fierce to get into the clubs in New Orleans that the groups playing outdoors are only doing so because club managers have turned them away, but that's not always the case. Often, the street musicians have regular gigs at clubs in New Orleans – they play in the street in between gigs because they can. Of course, look closely at some of the street musicians and you'll also note that they're probably too young to get into the clubs, anyway. (Seriously, the kids there can
play
…)
Walking back to our hotel one night after a riverside stroll, the distant sound of a saxophone coming from who-knows-where arrived on a breeze and my husband said, "Music really is everywhere in this city, isn't it?"
Yes, it is. And isn't that glorious?
Do Branch Out with Less-Than-Traditional Cuisine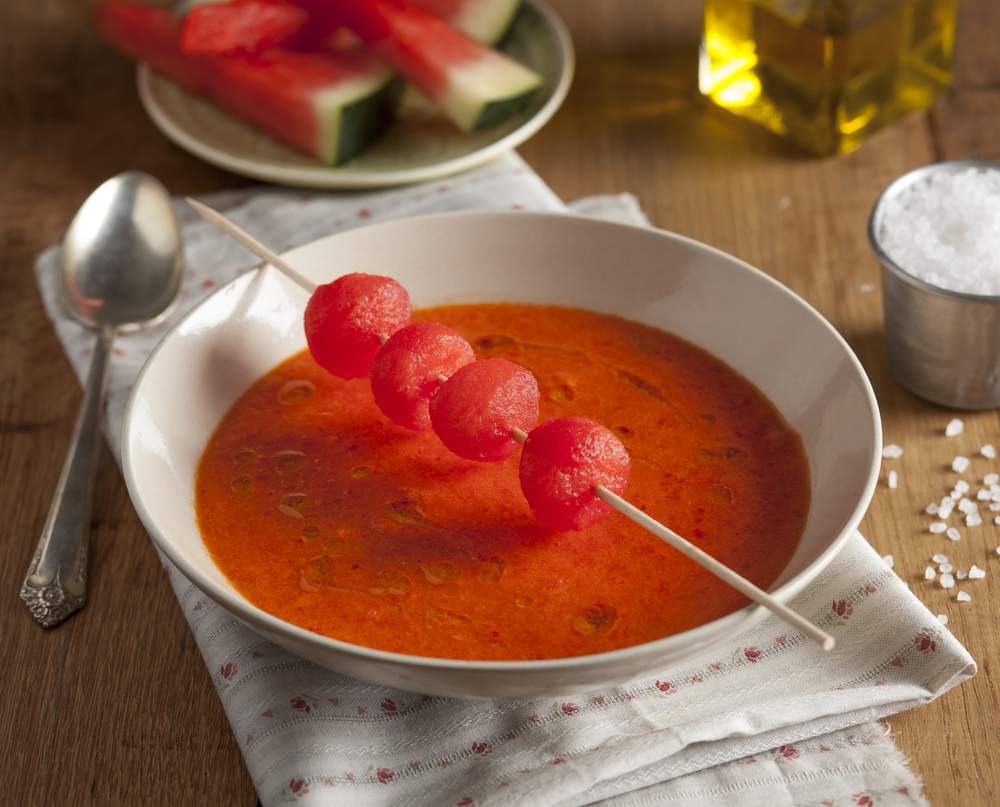 Let's get this out of the way up front – I couldn't shut up about the corn maque choux at
Jacques-Imo's
, I had a sublime blackened catfish po'boy at
Gumbo Shop
, I loved the smothered greens everywhere I got them, and you can bet I went back for beignet seconds at Cafe du Monde. The most interesting and memorable meal I had during my last trip to New Orleans, however, wasn't traditional New Orleans cuisine.
" Chefs in New Orleans aren't just about the usual foods that make the city famous – many of them are also about taking local ingredients and getting creative. "
Someone on Twitter recommended
Green Goddess
, right in the middle of the French Quarter but off the main streets, and I only regret that I didn't get to eat there multiple times. The menu is full of New Orleans staples intrepreted in a slightly different way, plus dishes that are quite the opposite of typical NOLA food. The sweet potato biscuits might sound traditional, but they came with a pepper-infused honey that tasted like a condiment you'd find in a Thai restaurant. The scene-stealer, however, was a soup I had – chilled watermelon soup with ginger, avocado, and crab. Stunningly beautiful, shockingly good, and not a deep-fried thing in sight.
In other words? Chefs in New Orleans aren't just about the usual foods that make the city famous – many of them are also about taking local ingredients and getting creative. If you decide to go with them on that ride, it's pretty fun.
Don't Think Bourbon Street = New Orleans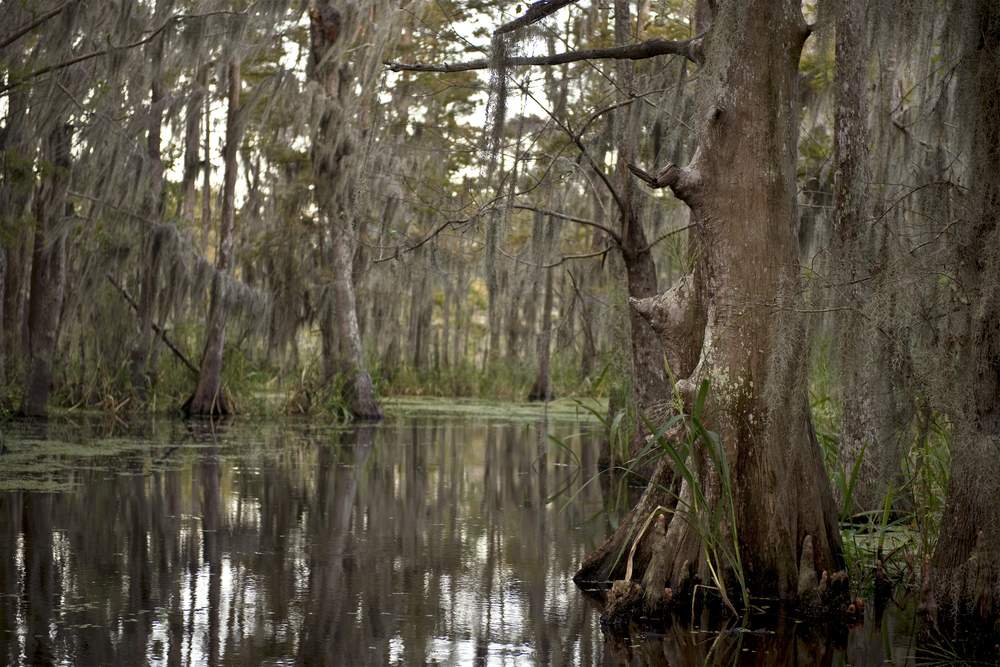 It's very easy to picture the frat-party vibe of Bourbon Street when someone says "New Orleans" – and you'll certainly find that vibe, spilling into the sidestreets that intersect with Bourbon, too. What you absolutely should not do, however, is assume that once you've "done" Bourbon Street, you've "done" New Orleans.
A visitor to Disney World can't say they've "done" the United States, and anyone spending all their time on Bourbon Street has visited the theme park equivalent of New Orleans. It's a year-round party atmosphere these days, that stereotypical Mardi Gras "show us your boobs" thing, and while that might be fun for some it's certainly not the defining feature of the city.
"it's so easy to get out and explore beyond the French Quarter, it's almost silly not to."
For those who don't want to leave the French Quarter, it's pretty easy to get away from the thumping bass of the Bourbon Street karaoke bars and the guys on the sidewalk with microphones yelling at passers by – but it's so easy to get out and explore beyond the French Quarter, it's almost silly not to.
There's a streetcar that will take you up to the Garden District and well beyond, by Loyola and Tulane and the zoo, and then uptown. You could rent a car and explore further, but you wouldn't even have to have your own wheels – signing up for one of Dr. Wagner's Honey Island Swamp Tours can include a hotel pick-up, and the drive from central New Orleans to Slidell winds you through parts of the area you'd never realize were a stone's throw away if you spent all your time on Bourbon Street.
Not only would that be a shame for you, it would be unfair to New Orleans.
Oh, and another Bourbon Street-related tip? Put some water in those go-cups of yours now and again, kids. You'll be able to taunt your friends with your lack of hangover headache tomorrow morning.
Don't Forget New Orleans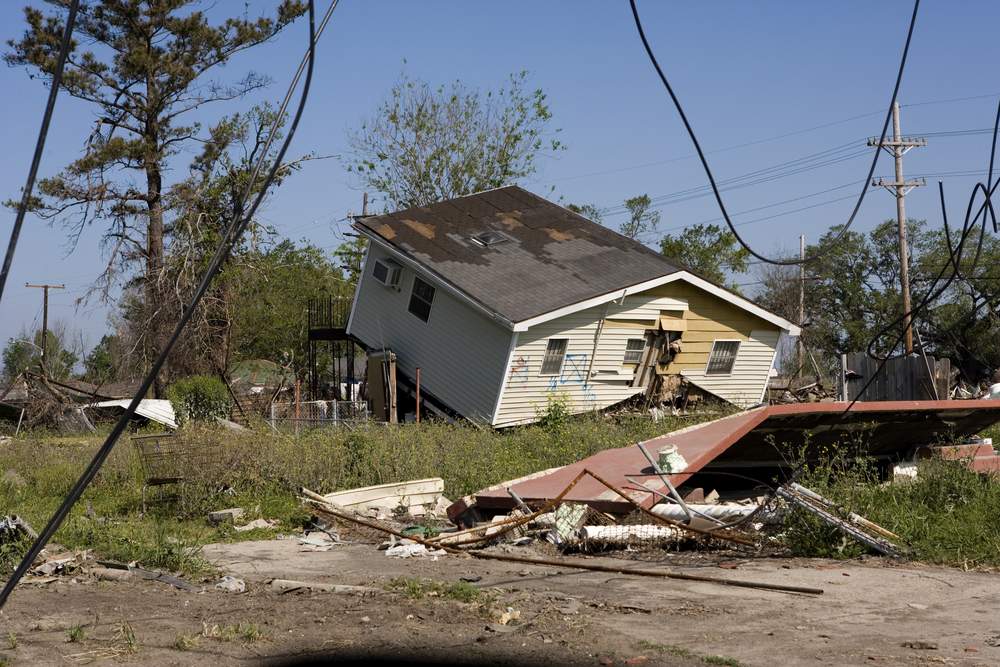 Some statistics:
Schools – 7 before, 0 now
Hospitals – 4 before, 0 now
Grocery Stores – 5 before, 0 now
Drugstores – 6 before, 1 now
Restaurants – 129 before, 6 now
Churches – 22 before, 2 now
People – 190,000 before, 7,000 now
These are numbers that were delivered during the drive from New Orleans to Slidell en route to that two-hour swamp tour I mentioned above. They were delivered matter-of-factly by van driver Gene, who'd lived in New Orleans all of his 71 years, as we drove through the still-devastated New Orleans East. The "before" number was, as you can probably guess, pre-Katrina.
""I'll bet you didn't realize it was still like this here.""
At one point, Gene paused to let his van full of passengers take in yet another neighborhood of abandoned and unliveable houses – or was it the abandoned hospital with dirty curtains blowing through broken windows? – and said, "I'll bet you didn't realize it was still like this here." We had to admit that he was right. With the French Quarter and Garden District cleaned up, Gene said, the world stopped thinking that New Orleans still needed help. The world was, as we were seeing so clearly right in front of us, quite wrong.
Beyond the numbers listed above, another one Gene mentioned was especially telling to me. Before the storms of 2005, there was one home improvement superstore in New Orleans East. Now there are two.
You don't have to volunteer in New Orleans during your vacation to give back to the community, to contribute to its economy and help the city rebuild. You just have to go visit, stay in independent hotels, eat in locally-run restaurants, hire tour guides to show you the sights, leave money in the tip hats of the bands you enjoy on Royal Street – and then, when you get back, tell your friends to do the same.
Check the latest visitor's guide from the New Orleans CVB for coupons you can use in the city and although there are plenty of expensive boutique hotels in the French Quarter you can actually find cheap hotels in New Orleans, too. In fact, it's worth checking individual hotel websites to see if they've got special offers going on – those can often make hotels that seem out of your price range much more affordable.