Big and Little Corn are two Islands off the Caribbean coast of Nicaragua. They are unique and quaint places that are very different from the rest of the country. Both islands have a unique Creole culture even more so than that of Bluefields. Their culture is similar to that found in Anglophone Caribbean islands such as Jamaica in many ways, with English being widely spoken.
Most people head straight for Little Corn, where there are no cars, great diving, multiple hostels and hotels, and a really relaxed laid-back vibe. However, it's definitely worth spending some time in Big Corn to take advantage of the near-empty beaches and amazing food. These two Caribbean gems will truly make your Nicaraguan trip special and show you a different side of the country. Both islands can be more expensive than mainland Nicaragua so it can be hard for the budget conscious traveler.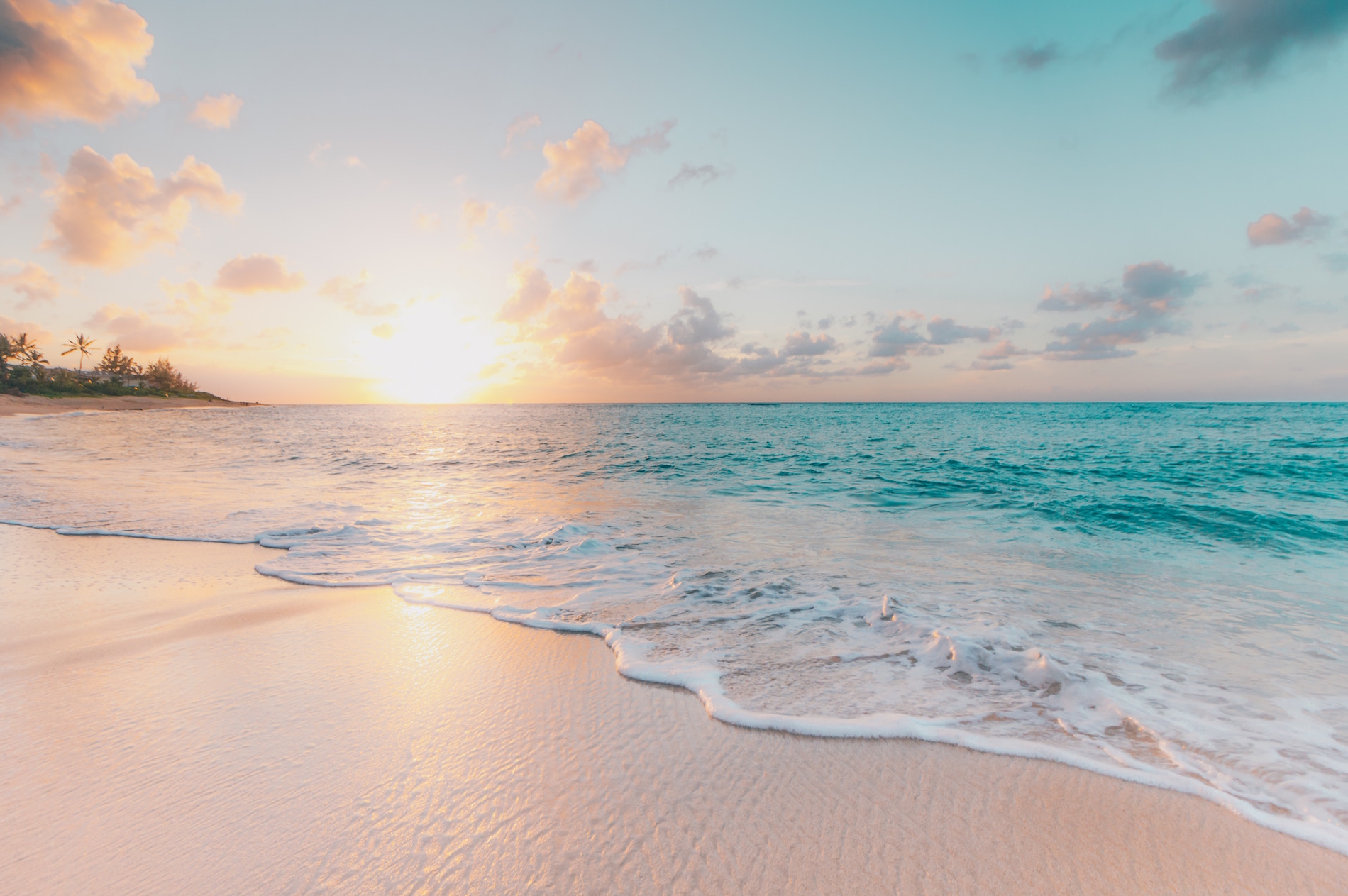 How To Get To Corn Island On A Budget
Getting to the islands can be a bit tricky, particularly if you are on a budget. If you've got the cash to spare (about $164),  I'd recommend getting flights to Big Corn from Managua via Bluefields. However, you are on a budget, like me, then brave the bus and ferry to get to Big Corn and you'll have a story to tell.
Managua To Bluefields
There are two options to get to Bluefields from Managua on a budget: the route that goes via Nuevo Guinea or the El Rama route.
The Nuevo Guinea route is all by bus direct to Bluefields on a "Chicken Bus". The bus ride takes approximately 8 hours and gets quite rough as you get closer and closer to Bluefields as the road has not been completed (and I cannot see that happening any time soon). This route cost about $9.50 per person which is significantly cheaper than a plane ticket. The other route via El Rama is an overnight bus that drops you at a port in El Rama up the river from Bluefields, where you get a "panga" (speedboat) to Bluefields.
Bluefields To Big Corn Island
The ferries from Bluefields to Big Corn only run on Saturday and Wednesday, at 9 am, and you can arrange your transport so that you arrive in Bluefields in time. However the ferry ride is quite an ordeal and pretty rough going, so I personally would not recommend doing that recommend arriving a day earlier so you can rest up.
You can find a number of accommodations in Bluefields, affordable on a budget, where you can rest up before the ferry. It is also interesting to see how the other side of the country lives; there is a small museum and the town is pretty safe and quiet.
Ferry tickets to Big Corn go on sale at 7 am and cost about $8. You have to buy them on the same day that you travel. When it's time to get the ferry, go early (6 am) to get a ticket and also in order to reserve a seat; as people start lining up at 6am, despite sales not starting until 7am, and often buy tickets for others as well. It's not very efficient, but "when in Rome."
Once on the boat be ready to brave the rough crossing. I would definitely recommend Dramamine – even with it, I was sick, as were most people on board. This may just have been my experience, but the 6-hour journey seems like hell, but once you arrive on Big Corn and the waves stop crashing you can tell it was worth it.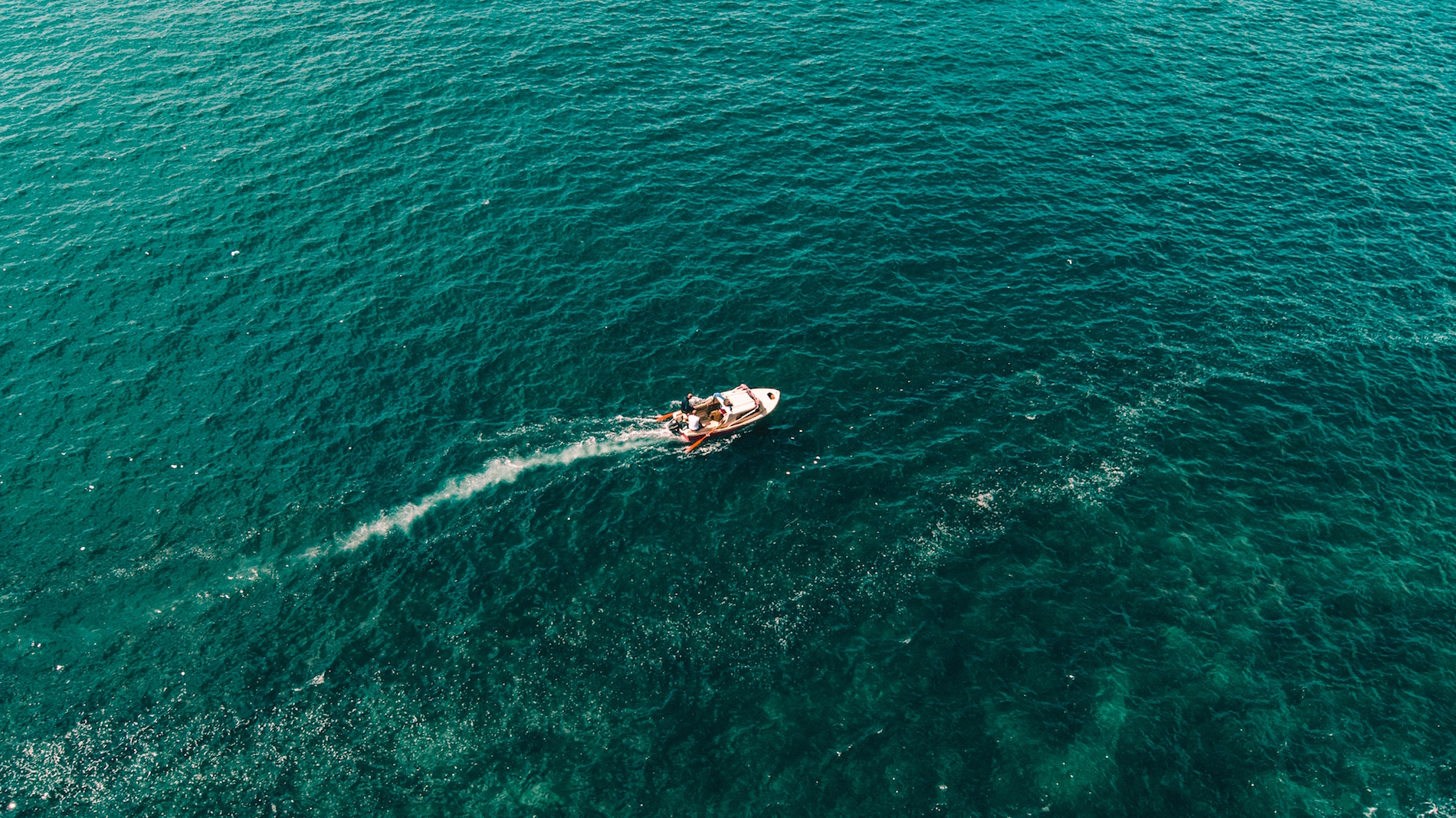 Big Corn To Little Corn
If you've taken the ferry, you'll need to stay overnight in Big Corn before heading to Little Corn on a "panga" the next day. A "panga" is the only way to reach Little Corn unless you are staying in one of the nicer hotels which include boat service, they cost about $5. I will say that the journey back is nowhere near as bad as going! The boats back run on a Thursday and Sunday.
Make sure you take plenty of cash with you as Little Corn has no ATMs and is the smaller of the two islands.
What To Do On The Islands With A Budget In Mind
Both islands have gorgeous tranquil blue seas and white sand beaches – it would be easy to never leave the beach. I would describe myself as a beach bum, but I know it's not everyone's thing. There are many activities to keep you occupied, even so.
Go diving at some great spots (the islands are renowned for it). There are several dive centers located on both islands for all levels, however, this can be quite pricey particularly if you are not certified and are looking to do a taster session ($75.00). Compared to other places, though, the prices are cheap and many people come to these little islands just to get certified. You can also rent snorkel gear for as little as $5 for the day and explore reefs closer to shore if you are not interested in a deep-sea adventure or wish to save some money. Consider renting paddle boards and kayaks, available on both islands.
Things To Do On Little Corn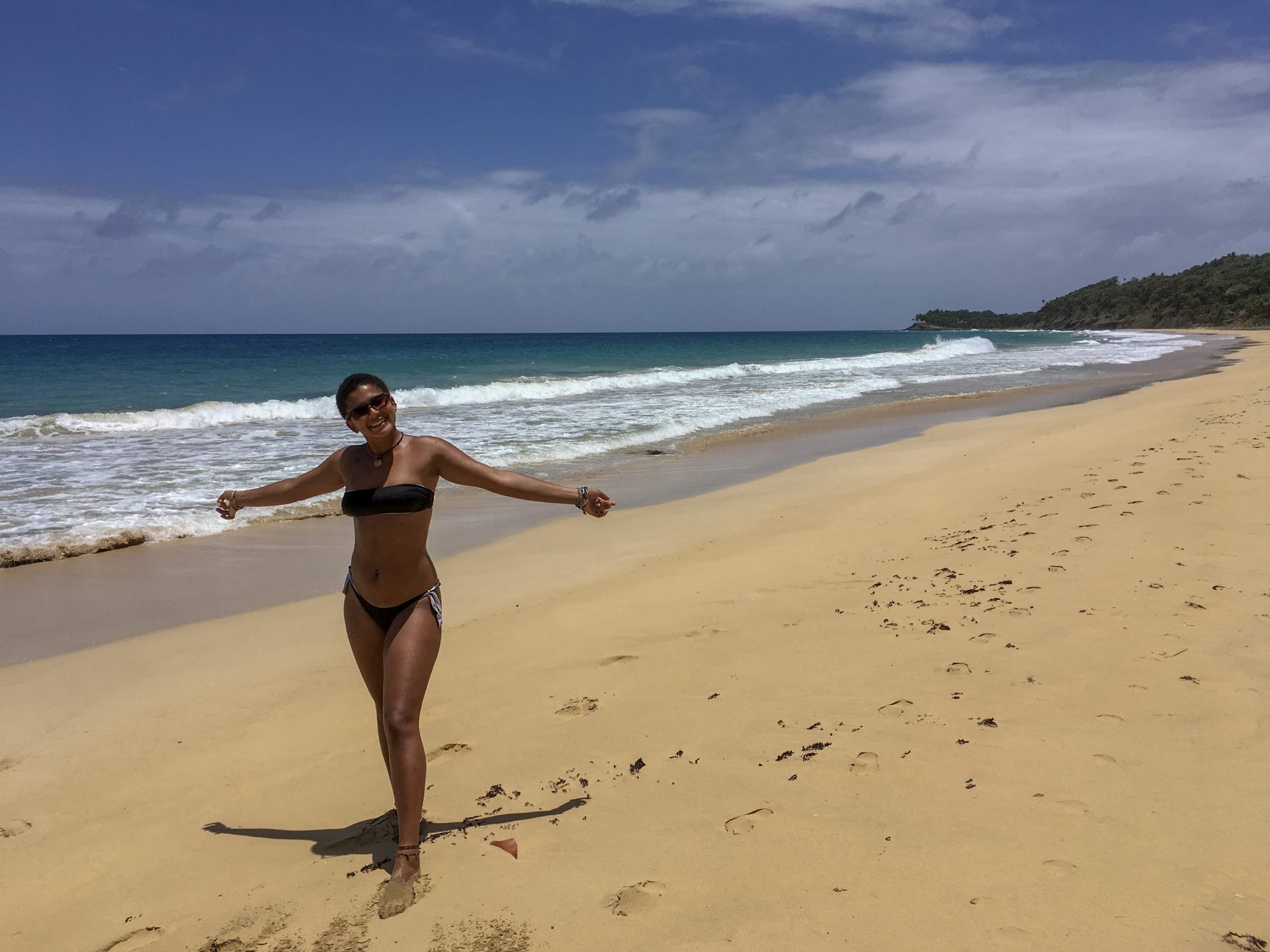 There are multiple yoga studios on Little Corn, my favorite being Funk Yoga for $8 a class. Little Corn is also great for just wandering as you can walk the whole island on foot. Despite the relatively large concentrations of tourists, you can always find a beach without anyone on it.
Things To Do On Big Corn
On Big Corn, there are empty beaches to lounge about on. For a sunset visit choose Long Bay. For sunrise, a visit to Picnic Beach. For both sunset and sunrise, you can walk up Mount Pleasant for great views (though the path is slightly overgrown). I'd recommend renting a bike (we found ours for $10 each) and cycling the island as its interesting to see how people live and also you can find some great empty and cheaper than renting a moped, white sand beaches or you can just walk, it is a very small island. However, if cycling or walking isn't your things most taxis are only ever about 10 (30 cents).
Where To Eat On The Islands
The best way to save money while traveling is to cook for yourself, and many places on the islands have cooking facilities, however, if you do want to eat out, here are some recommendations.
Eating Out on Big Corn
When in Big Corn, pre-order the Island special "Rundon" (Run Down). If you like seafood and stews, you will love it. Make sure you pre-order it, as it does take a while for preparation (minimum 4 hours). We ordered ours at 'Big Fish' and could barely move afterwards we were so stuffed. Now the 'Rundon' pushed our budget at $14 each but it is the thing worth splurging on. There are also small Comedors selling food quite cheap and street vendors selling patties and other small treats.
Eating Out on Little Corn
Little Corn is known for being more expensive than Big Corn, and the fact that there are no ATMs means that you may find yourself watching what you spend, particularly on food. On Tuesdays, head up to 'The Lighthouse' (which is also a hostel) for drinks and tacos for Taco Tuesdays! Tacos are $3 and really, really good. There was also a pizza place on Little Corn, 'Color View' that did delicious and relatively cheap meals, breakfast, lunch and dinner.
Budget Accommodation On The Islands
You can find a variety of accommodation for all budgets on both islands, through Airbnb, Booking.com, and Hostelworld. Personally, we liked using Airbnb in Nicaragua and often found it was the best option if you were looking for private rooms.
Little Corn: Dreamcatcher
We ended up with a great place to stay in Little Corn called 'Dreamcatcher'. It was the best last minute price we found for a private room, it had its own bathroom and free breakfast.
Big Corn: Fisher's Cave
To catch the ferry on the way back we stayed at 'Fishers Cave' which is right next to the docks, perfect for an early morning "panga" to Little Corn or the ferry back to Bluefields. However, if you are planning on staying for longer than just a night to get a ferry, you can find cheaper accommodation elsewhere on the island. Big Corn is generally cheaper than Little Corn as it just gets a small part of the tourism that heads to is smaller sister isle. If you are on a budget I would recommend booking accommodation earlier rather than later as we found we had a lot fewer options on the budget end of the spectrum even though it was low season.
If these two islands weren't already on your list they should be. They are on the well-trodden "Gringo Trail," but they're on it for a reason. While there, make sure you show Big Corn some love; my advice is to remember it's not just Little Corn, and try not to get stuck there!