I am transfixed by the vignettes of life unfolding on the parched dirt road in front of our simple brick home.
The reed fencing around the house frames a patch of Malawian road. Life is never hurried or particularly orderly here, but so compelling and textured in the harsh African sunlight. Groups of children proudly drag or roll toys made out of packing crates or discarded bicycle tires, shouting and waving when they see me, leaning back to stay in the frame as long as possible, even popping back around the fence to yell "mzungu" at me, as if I didn't know. Men ride by, dozens of scraggly live chickens lashed to the handlebars and even occasionally a goat to the back rack.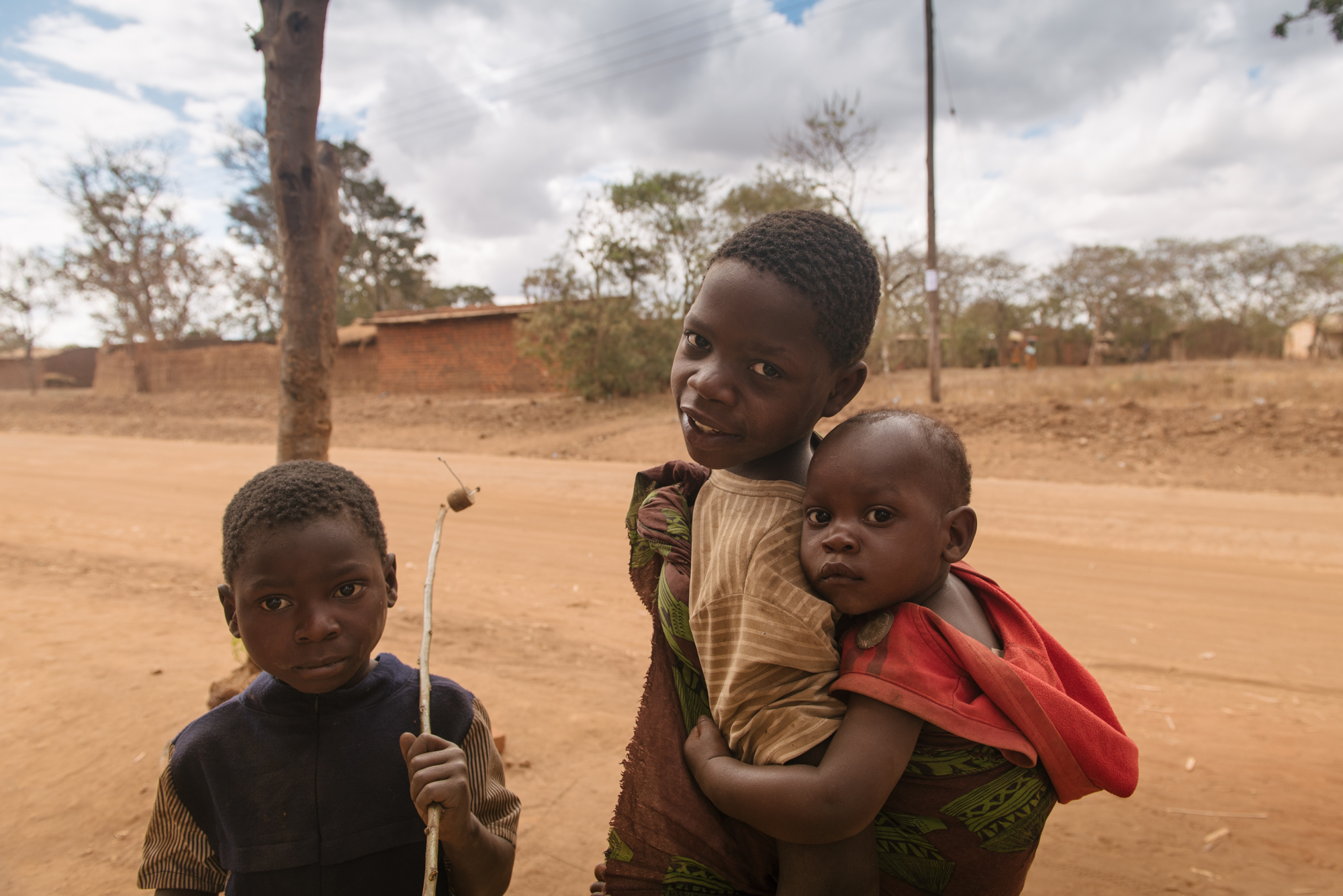 All photos belong to the author
Our road leads to even more remote villages, so bicycle taxis are rare, a luxury when mileage can be covered on foot and road conditions are poor. Cars are an occurrence which bring even me forwards, wondering who is passing in such luxury. Chickens noisily enter the yard, changing course erratically, while dogs slink through in the shadows and goats create their own inroads straight through the fence.
I meet passing groups of women laboring at all hours, simply but colorfully dressed, babies wrapped to their backs and goods piled on their heads: water, bricks, food. I rush to start the greeting first, more confident in the early part of the exchange than the latter with my elementary Chichewa, often responding "and good evening to you" in the morning and vice versa to gales of laughter. But it's the effort that matters. They find my interest in their unfolding lives bemusing.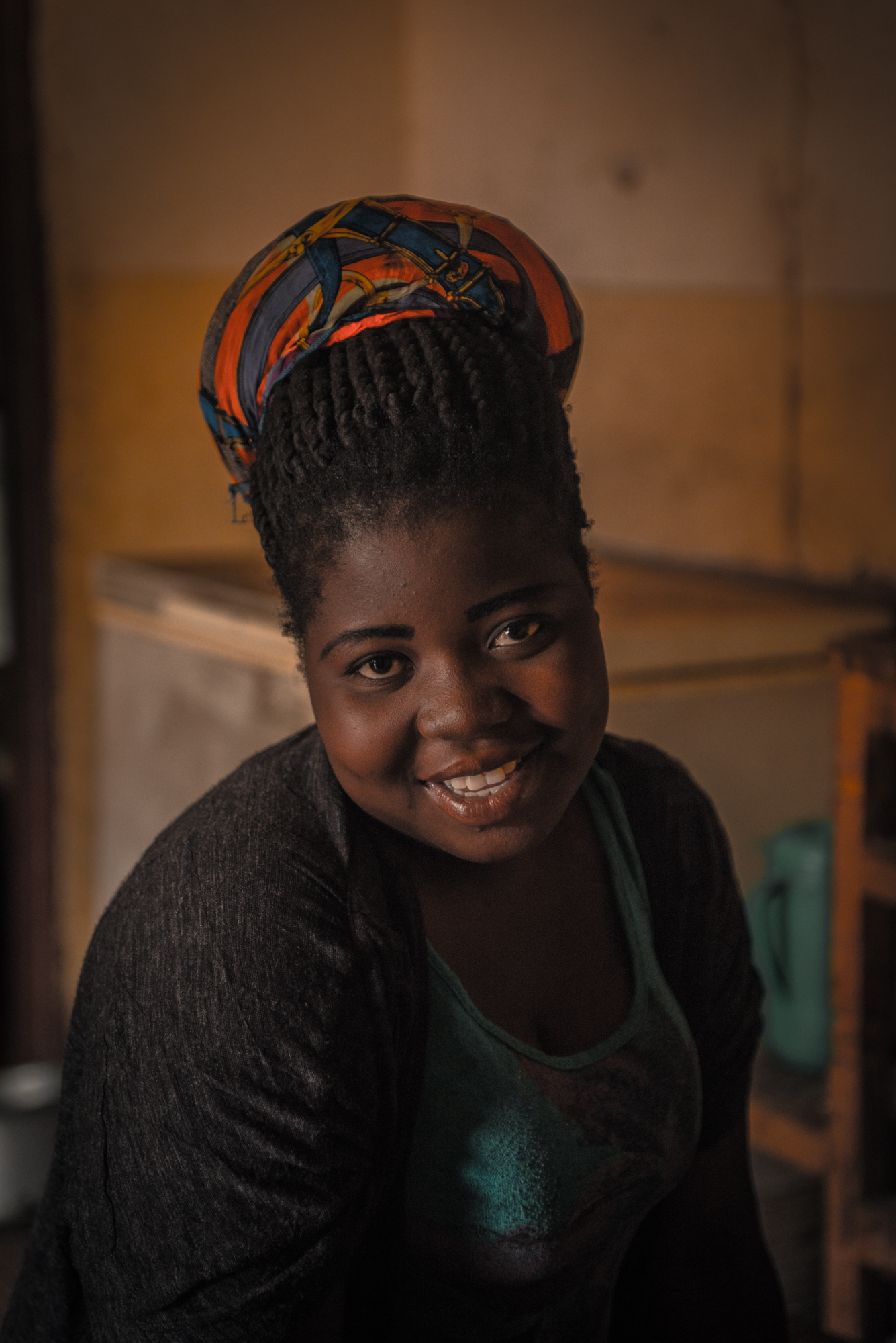 The warmth of Malawians to my efforts at Chichewa creates a bridge over the regular ask for money and builds the framework of a relationship beyond transactions. But the world I encounter when I venture daily beyond the fence to photograph stories shows more of the harsh realities of Malawi.
Here, most people are struggling to simply survive. As a documentary photographer, I worry constantly about respecting people and not objectifying them while still seeking to tell their story.
I'm here to visit a series of clinics and hospitals in Central Malawi, including Nkoma Mission Hospital, high on the slopes of Mount Nkoma. My host is an educator and friend from Lilongwe. I want to understand the presence and role of Malawian doctors and nurses in their own medical system.
The Mission was founded over 103 years ago by the Church of Central Africa Presbyterian (CCAP) and the hospital remains one of the cleanest and most professional we attended. After visiting the maternity wards, I am shown through pediatrics. The brightly painted 90 bed ward is mostly empty, as the rainy season's onslaught of malaria and food shortages is yet to come.
We approach three women surrounding a small bed and they roll Edwin over, a boy of two or three. Edwin's malnutrition is so advanced that his upper lip and nose are gone, eroded by cancrum oris, a gangrenous infection, leaving the boy struggling for breath and life. Reeling, I am shown more children suffering from malnutrition, fed small spoonfuls of peanut butter by mothers, other siblings nearby or on the other leg. Outside the ward, a clean cheerful playground awaits the children when/if they mend physically.
My aim was to write a story about Malawian doctors and nurses caring for their own, but the hospital staff strongly seemed to want me to focus and bear witness to the suffering as well as the success. I came away reeling from the challenges Malawians face daily to fulfill basic needs.
A few days later, a good friend invites me to his workplace, the kitchen garden of a hotel for the affluent foreigners.
We tour the pristine verdant green grounds of the beautiful western style lodge with the manager. It's the first time inside for my friend and my host sister, who whispers to me, "Can this be Malawi?"
The lodge is less than 10 kilometers from our village but is economically worlds away. A one night stay in a deluxe room costs about the annual income for a Malawian, but the lodge is not extravagant by Western standards.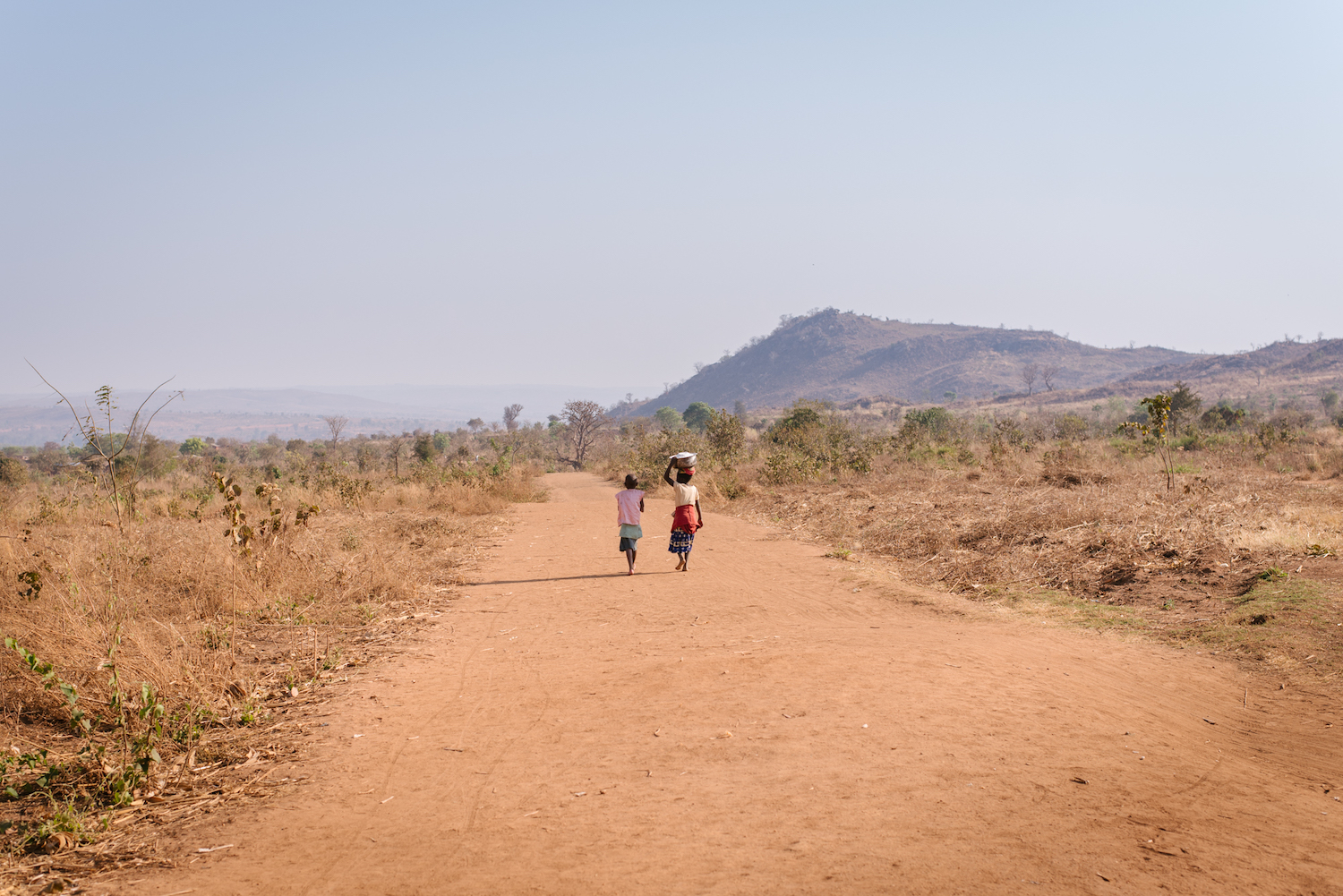 Emerging from the lodge's protected woods, we walk the dusty network of footpaths home through desiccated fields, past smaller villages surrounded by tiny gardens scratched out of dry red soil. Donkey carts go by and community members come out to greet us. People draw water from open wells. I reflect that daily life in Malawi is essentially what Westerners view as medieval living.
With the exception of intermittent electricity, limited medical intervention, and cell phone minutes for the wealthy, we are centuries apart just by the chance of birth.
As a mzungu and an American, I am seen as a millionaire. Everyone – from children to village elders to doctors – asks me directly for money. I struggle with this. I believe in giving aid, but I am overwhelmed by the onslaught and wonder how to intentionally approach such sweeping need.
As a journalist, I try to express in my weak Chichewa that I aim to share stories more broadly, to reach a greater audience. Getting into ethics is way beyond my language skills, but in a few cases, I find myself in deep conversations on the complexities.
Upon understanding that my financial resources are finite, and that yes, America was a land of great opportunity, but also of great cost, a male nurse in a clinic reflected to me, "If everyone wants to go to America eventually, why does the West come to places like Malawi and teach us that everything should be free?"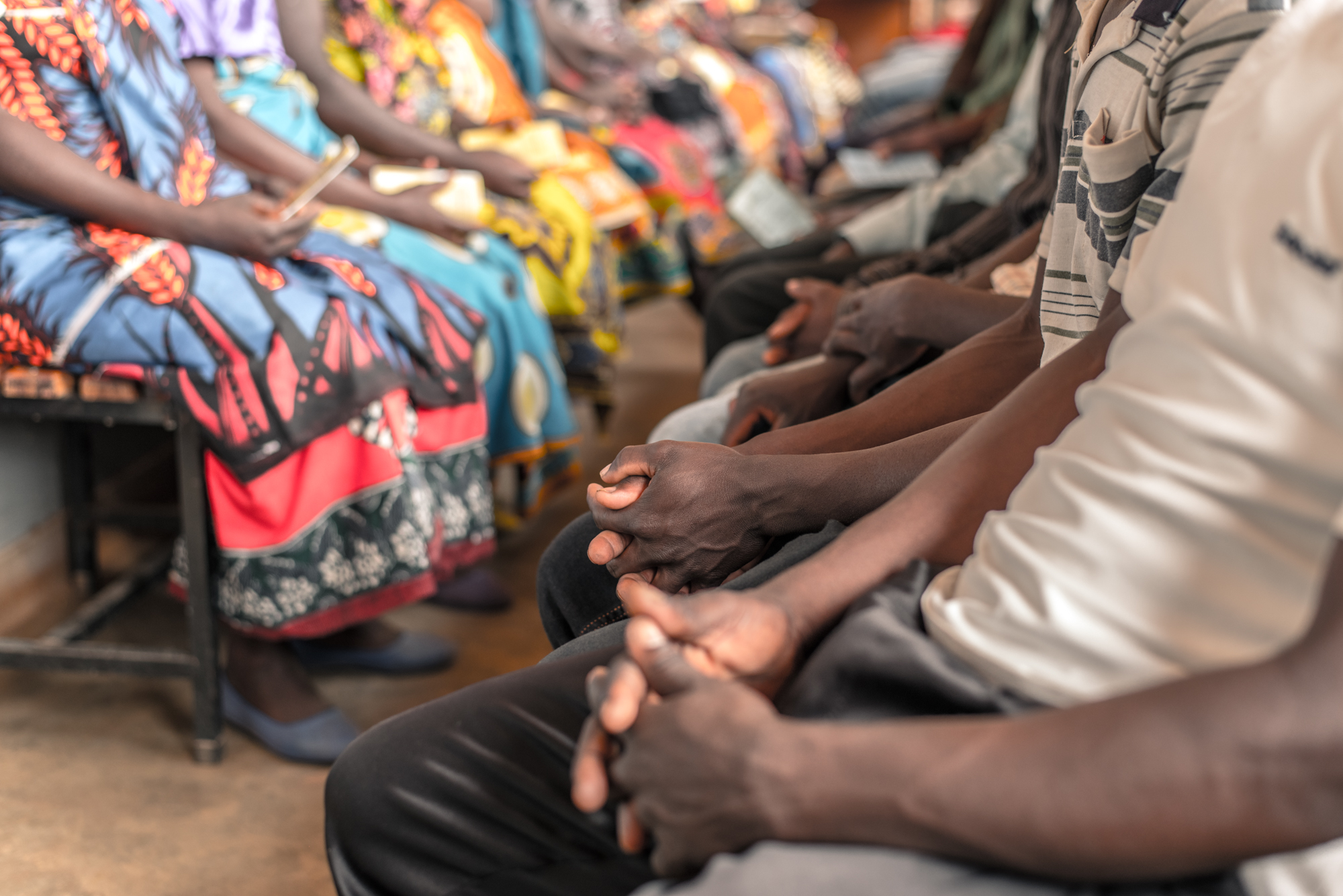 I fumble through the belief that the West owes a debt to many countries for colonial wrongdoings, and that those who have the ability to help should do so. But I lose the thread in the thorny point he really gets at – I do not know the answer either.
Within many I meet, I can see threads of the idea that America is a land of better health and wealth, and everything is free, thus I have endless money.
I am often at a loss on how to respond. I've encountered versions of this vision of America in my travels, but never one this extreme. In Malawi, more than 50% of the country's general budget comes from foreign aid and many services are free or heavily subsidized. Malawi is one of the poorest countries in the world.
After completing my documentary photography and research, I leave Malawi for Paris and transition from one extreme of my professional persona to the other on a red-eye flight through Addis Abba, Ethiopia.
After a hasty shower in Charles de Gaulle airport, I dress in black, apply makeup, and speak about apparel innovation strategies to an audience at Premier Vision Paris. Premier Vision is a massive textile trade show for fashion brands from Chanel and Burberry to JCrew and H&M to shop for their apparel design needs. Suppliers come by the thousands from textile, trim, and packaging companies around the globe.
I walk through the massive halls full of endless rows of vendors, each hall dedicated to a theme: accessories, different types of fabrics, leathers. From neon crocodile skins in the raw to every wash of denim imaginable, choice abounds. Each 15 by 15 booth represents a factory somewhere in the world that exists to feed our creative and consumptive imaginations.
The urgency for a new shirt, bag, or pair of shoes for each day is the drumbeat of the fashion community, the relentless seasonal push for consumption, and yet I have just come from a place where true necessity stared me in the face.
My thoughts fly back to a young woman sitting in a pre-maternity clinic in Kangoma Village. Like many, she wrapped her traditional Malawian chitenje over a second-hand western T-shirt. I know this because I'm sure the nervous young mother-to-be had never been to Cancun, Mexico, as her fuschia T-shirt proclaimed. Like the young girl who looked at me in blank confusion my first day in Malawi when I told her I loved the Minions, pointing at her leggings, the woman at the clinic likely had no idea of the meaning of her shirt's design.
Dizzy, I sit down in front of an enormous flat screen displaying a runway show by a pair of Parisian darlings of Caribbean descent. The models wear animal pool floaties on their heads, with trash bags sewn to their extravagant couture designs, apparently referencing the clash of their country of origin and European living. The bags look like the half-burned plastic bags that drift across the clearcut Malawian landscape like so many leaves in autumn.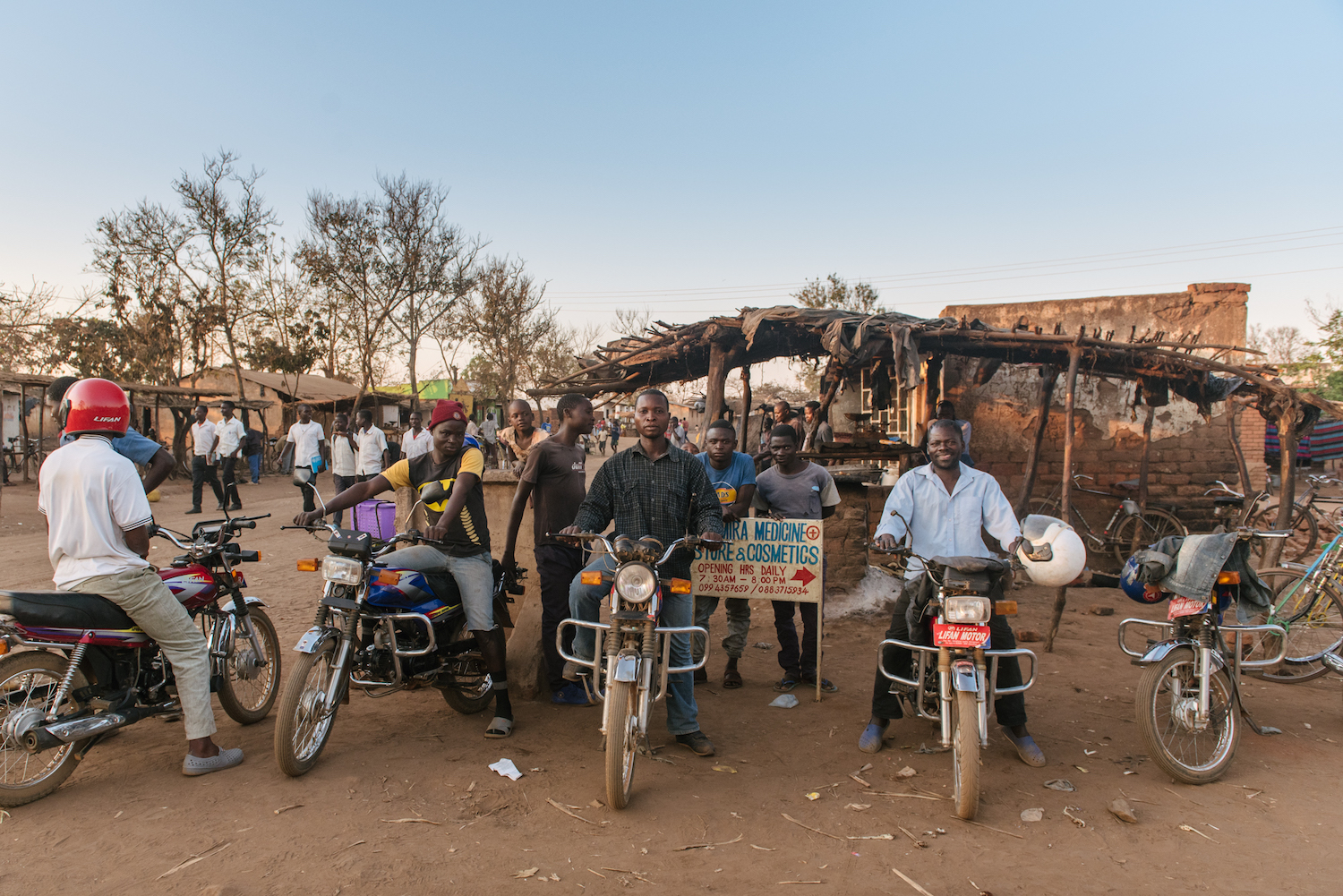 72 hours before, I was sitting on the curb of a gas station in downtown Lilongwe surrounded by my bags amid oppressive congestion – an overwhelming mass of people negotiating the noisy trash-filled streets, buses blasting destinations over loudspeakers, and a mix of vehicles threading through the pedestrians. A vendor walked up to me holding up a pair of jeans by their waistband. "Madam, I have your perfect size." When I shook my head, he moved on, holding up the same pair of used jeans and repeating his pitch to the next woman.
My vision slides back to the austere hall of fashionable people strolling the aisles, working out the creation of most of the western world's clothing for the next 3 years.
As a self-employed designer and photographer, I view myself as well-removed from the 1%, but in the eyes of my Malawian community, I am a millionaire. In Paris with my fellow global professionals, it is clear that in all of the ways that matter, the Malawians are correct.
I come from a world where we bemoan our lives if we cannot get the newest phone or a sharp looking outfit for a job interview, even if we strive to be ethical global citizens.
Even as a freelancer, even at my lowest moments, I know that I will not starve. I will always have shelter and I will not be left to die in the street because I cannot afford medical care. The people who became my friends in Malawi cannot say the same.
By the lottery of birth.
By the lottery of birth, I live in a country where plumbing and flush toilets are standard, where water is potable, roads are passable, electricity is reliable, health care is generally effective and education is accessible to all. As a woman, I have the freedom to choose my life path and profession, to earn an income, to live independently and decide what my family structure will look like. Regardless of the numbers in my bank account, I am wealthy beyond measure.
And less tangible, but extremely valuable, I have the privilege to move between these worlds.
Because of my skin color and my country of origin, I am afforded this freedom as well. And like all of these other luxuries which we possess without a second thought, sadly this is also not a two-way street.
But I hope that my documentary photography of the stories in Malawi can have some impact. I hope my work can enable westerners to see the unseen in Malawi, and the humanity of the people.
In my time working with the villagers in Kangoma I was reminded of the impact one can have just by taking photographs, by taking time, by expressing interest. I shot a series on the small businesses of Kangoma, and the women were particularly hesitant to be photographed and asked wonderful questions about my intent. Why was this of interest?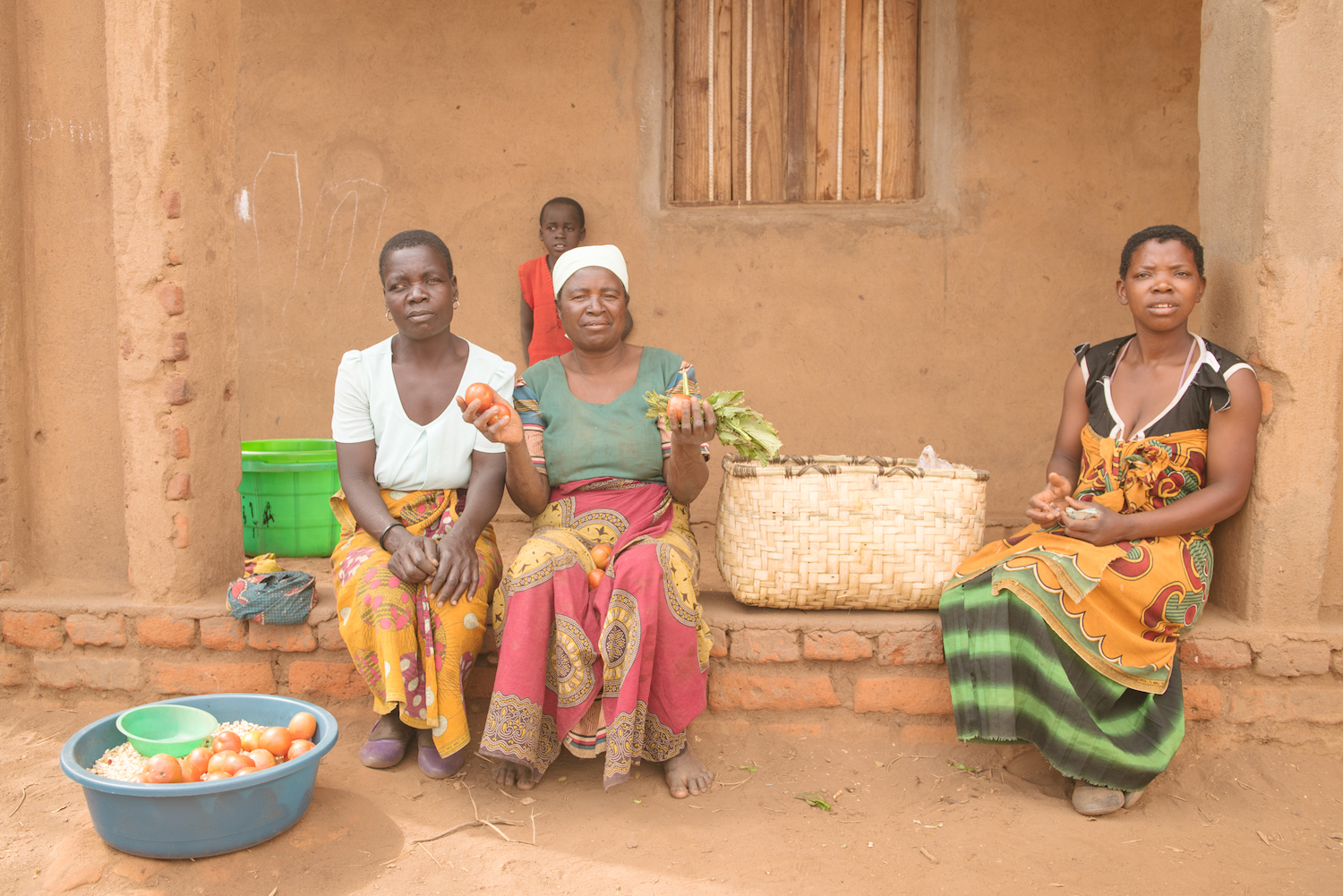 When I expressed that small business owners are the thread that knit a community together, and this is a way of life being lost in much of the West, they looked surprised and proud. I heard later that a group of women went to the school my friend ran and asked for business classes because they "are businesswomen" and wanted to learn more skills. This was not my intention, but by holding space and showing my respect, perhaps I made a positive impact.
As travelers who have the privilege of moving between worlds, we should not see people with less as objects of pity – we should question our own excesses instead.
I believe we have the opportunity to bring our worlds closer together. By connecting to each other, exchanging disparate and challenging thoughts, and building trust, we connect our worlds, and thus in some small way we change each other. I believe this gift and responsibility rests on every traveler's shoulders.
Editor's Note:
To learn more about Malawi, the author recommends watching The Boy Who Harnessed the Wind, available on Netflix. Check out Gauron's website at Snow On The Road to learn more about her documentary projects and to get involved!