It's hard to believe what you read in the headlines about the worldwide economic crisis when the world's most expensive hotels continue to fill their guest books. Sometimes, it seems as though these hotels are from another world – one in which they compete against each other for the title of most opulent.
But even within the hallowed halls of these shrines to luxury, there are some deals to be had – "deals," of course, all being relative when we're talking about this level of accommodations. Still, they may not be as much as you think: Check out what we've found below, and plan your dream vacation – or just let the pictures take you away!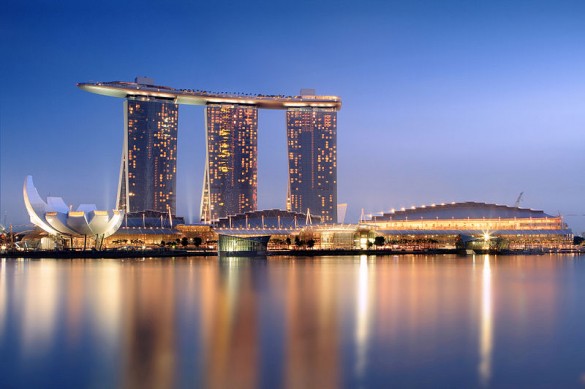 A mere $8 billion was spent in constructing this unique property. The star attraction here is the Sands SkyPark, a veritable city resting atop the resort's three towers like the ace in a house of cards. We've seen room rates as low as $273 per night, though – which means you can splurge on cocktails beside the world's largest elevated pool.
>> Look for more hotels in Singapore
Atlantis, Paradise Island, Bahamas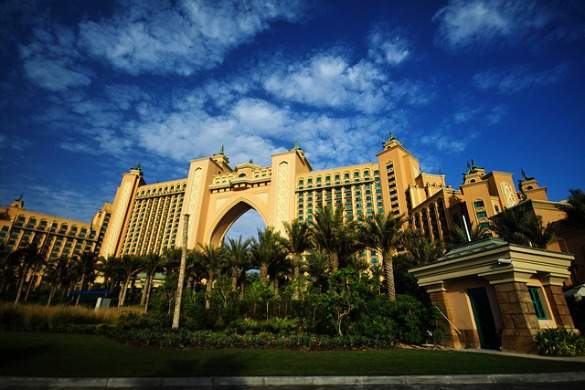 While the Atlantis cost only a tenth of the Marina Bay Sands in construction costs, it is rumored to have the most expensive hotel room in the world – $20,000 a night for the Bridge Suite. That ridiculous price tag makes its regular room deals, which average about $500 a night, seem like a downright bargain! And you can still take a tumble down their famous waterslide.
>> Look for more hotels in the Bahamas
Emirates Palace, Abu Dhabi, United Arab Emirates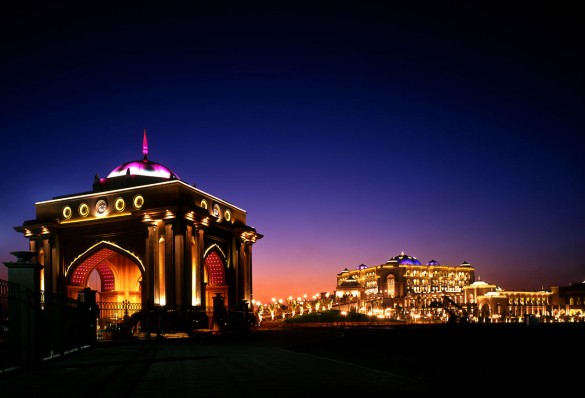 The Palace Grand Suite at the Emirates Palace is only $11,500 per night – almost half of the Bridge Suite at the Atlantis. And their standard rooms generally start at about $400, which includes free wifi – something many luxury hotels could learn from!
>> Search for cheap hotels in Dubai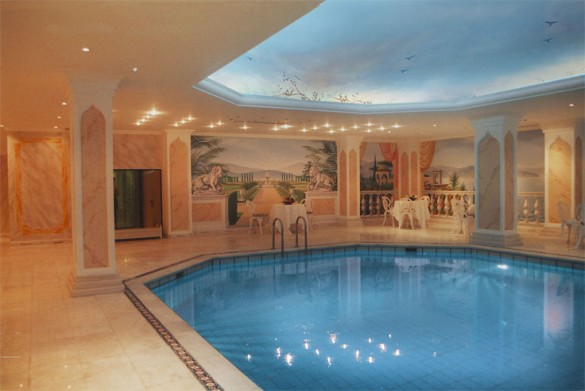 Unlike the Emirates Palace, this stunning Kempinski hotel is housed in an actual former Ottoman palace, so it's got the pedigree many of the modern hotels lack. Many of the rooms overlook the Bosphorus – even the "cheapo" rooms ($500) – and you can choose the perfect pillow from their pillow menu before resting your weary head. But if you really want to tap into the power of the Ottoman Empire, then by all means book the Sultan Suite for only $40,900 per night. It comes with your own butler, though, so there's that.
>> Find more hotels in Istanbul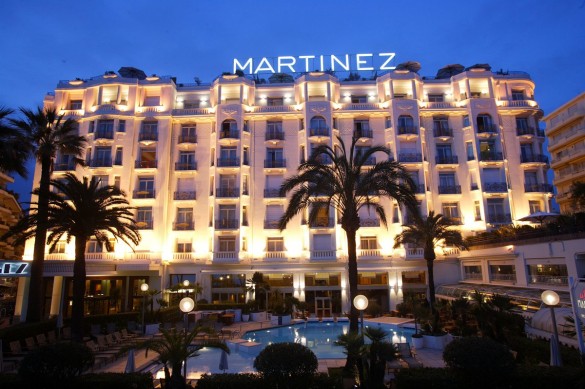 Another grand dame from a bygone era, the Hôtel Martinez was built by a Sicilian family in 1929. If you're looking for the epicenter of white-hot hotness during the Cannes Film Festival, look no further than the Martinez. But guess what? You can stay here in the off-season for just $181 a night. That's a far cry from the $37,000-per-night Presidential Suite.
>> Discover more affordable hotels in France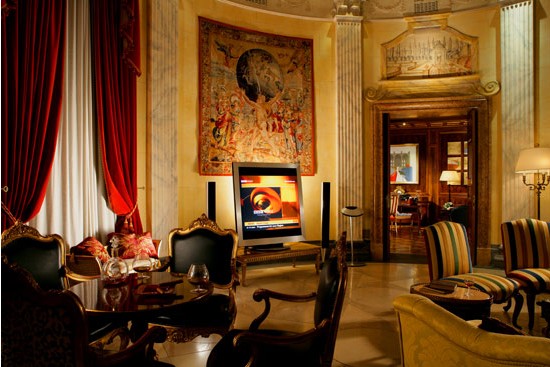 The Westin Excelsior in Rome will give you more than La Dolce Vita – for just $27,290 per night, you can experience la vita dolcissima in their two-story Villa La Cupola suite, complete with its own cinema, a private elevator and, as its name would suggest, a domed, frescoed ceiling. Rooms for the rest of us go for around $400 a night.
>>Search for cheap hotels in Italy
Read more about the world's most extravagent items:
Photos by: Wikipedia Commons, sergej zlahtic, Emirates Palace, Wikipedia Commons, Hôtel Martinez, Westin Excelsior