There's something about the colors of the Caribbean Sea that can hold your gaze until your eyes sting. Add sugar white sands, palms perfect for slinging up a hammock and water sports galore and you have all the trappings of a great indie travel destination..at least in principle. The reality of many of the Caribbean islands is that big hotel development has scarred the beachfronts, bringing designer price tags and creating a package travel haven that most indie travelers would jet-ski a mile from.
Fear not. If your inner-Christopher Columbus craves discovery without the cost and the crowds, it's still possible. You just have to approach the Caribbean from another side – Central America.
There are many good reasons for hitting the Caribbean from the west side with traveler favorite, cost, at the top. As well as not competing with the luxury vacationer's stack of dollars, Central America has a well-established backpacker trail bringing the usual budget conscious options of dorm rooms and cheap street eats. Not to mention you won't be the only solo traveler amidst a sea of Caribbean couples. 
"But doing the Caribbean Central American style doesn't mean missing out on the fun."
Getting around on a budget is easy too with chicken buses taking you the length of a country for a few dollars – way cheaper than cruising into Grand Cayman on a yacht. But doing the Caribbean Central American style doesn't mean missing out on the fun. With renowned surf spots, Mayan Ruins and islands to explore, you don't need to restrict yourself to horizontal living… unless you want to.
A long stretch of coastline covering multiple countries means plenty of destinations to choose from. Here are my five favorites for a good flavor of Central America's Caribbean.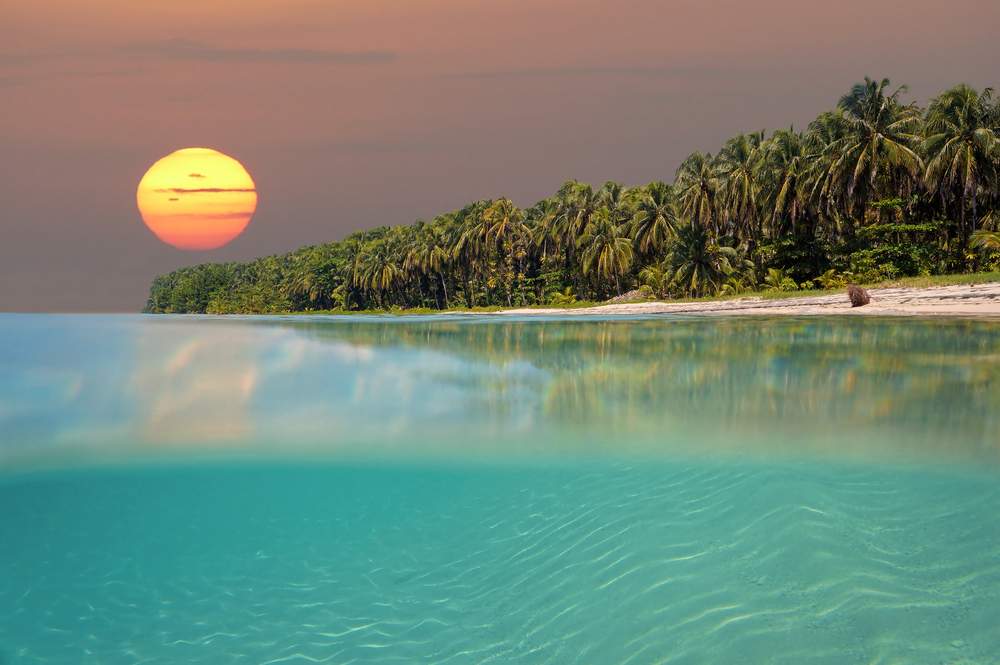 Bocas del Toro, Panama
If you're searching for a beach that isn't littered with a million other sun worshippers elbowing for a sarong-sized patch of sand, the beaches in Bocas de Toro deliver. This small, six-island archipelago off the north east coast of Panama is an indie traveler draw but is on the brink of becoming a mainstream destination. Isla Colon is the most inhabited of the islands and home to Bocas Town. Here you will experience a chilled out vibe with boldly painted wooden clapboard houses and a good smattering of rooms, restaurants and bars. But it is the shore-side activities that make Bocas del Toro worth the trek.
When it comes to virgin beaches, Boca del Drago on Isla Colon is idyllic. Palm trees lie where they have fallen and starfish float in translucent waters giving the feeling of paradise lost. But forty minutes away the wild beaches of Isla Bastimentos take island discovery to a whole new level. Weave your way through raw rainforest to emerge on coral beaches with uninhabited coves and crashing waves.
Beyond beach dwelling, surfing is the next biggest thing on the islands. For those who have done little more than couch surf, lessons are much cheaper than in neighboring Costa Rica. Pros should head to Isla Carenero to experience barreling Silverback waves, which crash in at a staggering five meters high.
The past two decades have seen development come to the archipelago with Isla Colon receiving the bulk of the building. Isla Bastimentos has not been immune either. with its modern marina predictably attracting diggers amongst the mangroves. That said, neither island has welcomed fast-food chains yet. Go now, before everybody else does.
>> See more reasons to go to Panama or look for Panama adventure tours
Puerto Viejo de Talamanca, Costa Rica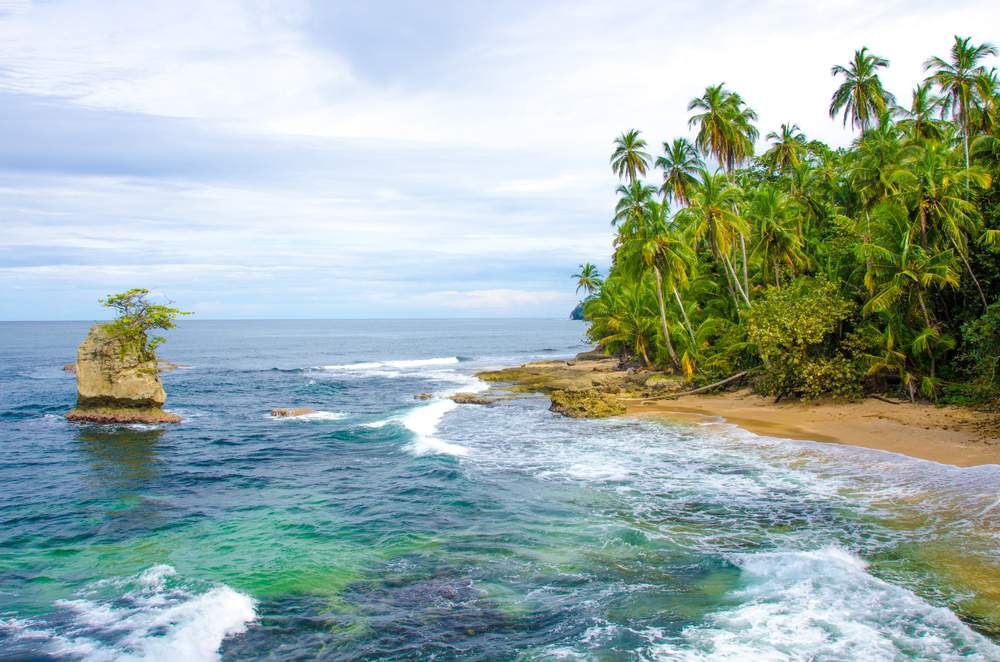 There is something distinctly Afro-Caribbean about the small town of Puerto Viejo. A short hop across the border from Panama will take you to a snatch of Costa Rica where golf-carts and bikes are the principle means of transportation and big vacation development has yet to move in. Walk down the main street in Puerto Viejo and you'll be intoxicated by the coconut creole scents pumped into the air by the street-side food vendors while Bob Marley tunes experience a renaissance on a perpetual loop in the background. If drawing a deep breath and relaxing are the order of the day, this town can serve it up in large portions.
"Come evening (or late afternoon), partying is high on Puerto Viejo's agenda."
Puerto Viejo became a traveler draw decades ago thanks to the famous Salsa Brava surf. So named after the cuts and breaks that are a common side effect of the combination of big, crashing waves and shallow coral waters, the Salsa Brava is not for the weak kneed or pain sensitive.
But don't worry, if grating your skin off for the chance of a phenomenal wave isn't your cup of chai, check out barren Punta Uva for swimming, snorkeling and diving. Above the water, sloth spotting is a wonderfully pointless way to while away a day. Come evening (or late afternoon), partying is high on Puerto Viejo's agenda. For a fine fiesta take a nip of local sugar cane alcohol, add a crackling beach bonfire and stir with reggaeton tunes before falling into a hammock to sleep the remains of the night away beneath the stars.
>> Find out what to do in Costa Rica or check out free things to do in Costa Rica
Isla Mujeres, Mexico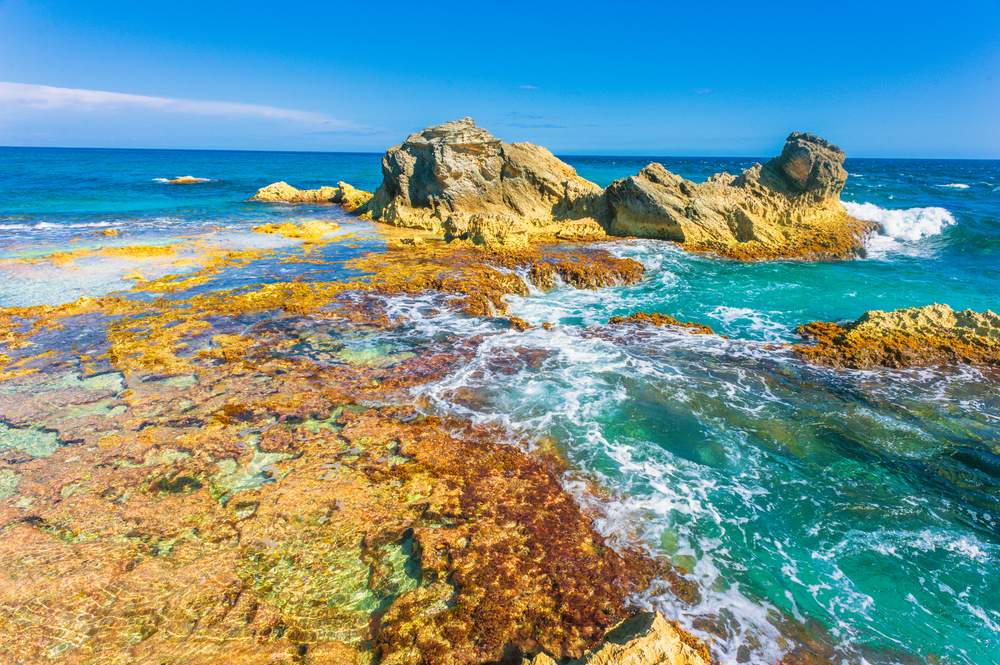 Whether you consider the Mexican Caribbean to be part of Central America or not (even the official sources can't agree), Isla Mujeres rightly deserve a place on this list. Measuring a miniscule five miles long and half a mile wide, Isla Mujeres sits off the Caribbean coast of Mexico's Yucatan Peninsula. Sadly, the island's proximity to the crass Caribbean resort of Cancun only seven miles away has seen a number of big hotels island hop, bringing tourist traps and gimmicky mariachi bands with them.
However, Isla Mujeres has held its own and away from the main drag; simplicity and traditional charm prevail and the beaches remain tranquil. Like most Caribbean islands, the water sports on offer are in abundance but doing nothing is one of the favorite past-times on the islands with Playa Norte the place to do it to the extreme. 
"Isla Mujeres has held its own and away from the main drag; simplicity and traditional charm prevail and the beaches remain tranquil."
When you tire of marveling at the Crayola inspired colors of the sea (if that is possible), Isla Mujeres offers up ancient sites for exploration. Although the famous temple of Chichen Itza is only a day trip away, avoid being herded to this tourist magnet by taking a leisurely trip to Isla Mujeres' very own archaeological sites. Whilst not the grandest example of Mayan ruins, you will get a more intimate experience of this ancient culture.
Return to the beach for sunset and you'll be rewarded with the sight of the hot red sun meting into the sea and transforming the horizon into a dazzling night sky. Unlike Cancun's screech of neon blur, Isla Mujeres' evenings slowly yawn to life letting you truly perfect the art of just being.
>> Book a flight to Mexico or discover the best beaches in Mexico
Bay Islands, Honduras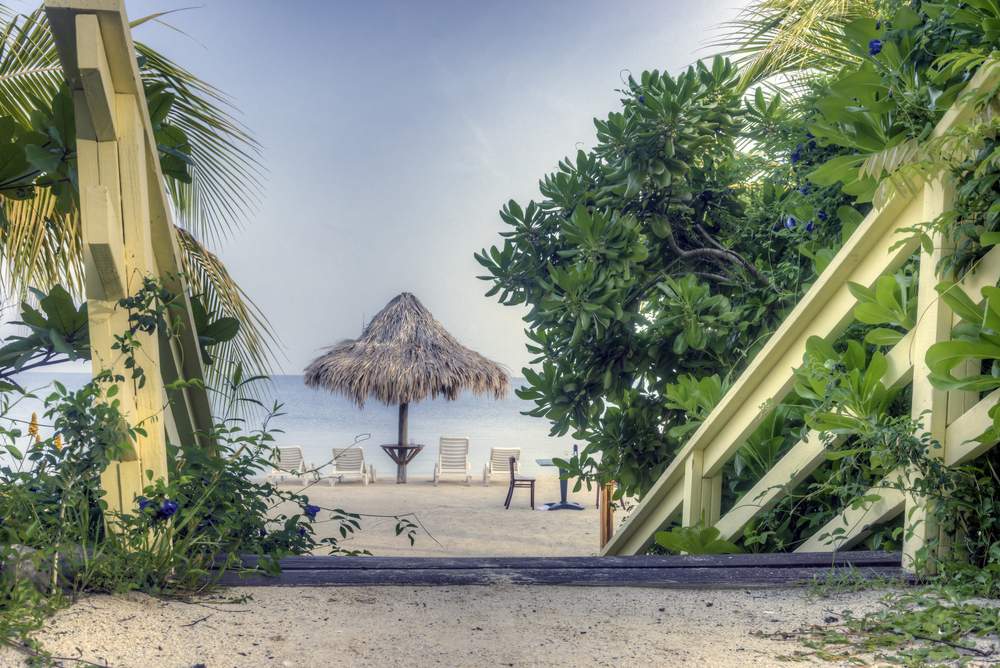 With an underwater world second only to Australia's Great Barrier Reef, diving is undeniably the premier draw of the Bay Islands in Honduras. There are three islands – Útila, Roatán, and Guanaja – though indie travelers tend to congregate on the former and give the latter a wide berth due to its prohibitive expense. But taking one island out of the equation still leaves plenty to explore, with the reefs around Útila and Roatán teeming with more sea life than you get day-glow revelers at a Thailand Full Moon Party.
And it is not just the beauty of the sea life that makes the Islas de la Bahía a hit with travelers. Rock bottom prices put Útila and Roatán leagues ahead as the cheapest places to learn to dive in the Caribbean. For those seeking superior dive sites, beaches and snorkeling opportunities, Roatán is the place to be, but with diving still excellent off Útila and bed and board distinctly cheaper, it is unsurprising that the smaller island seems to be the ultimate winner amongst indie visitors.
"Rock bottom prices put Útila and Roatán leagues ahead as the cheapest places to learn to dive in the Caribbean."
Although diving is the mainstay of the Bay Islands, there are other ways to enjoy yourself without donning a tank with one of the best above the water experiences being a trip to Útila's cays. Sitting only one to two feet above the sea these itsy-bitsy islands are like bumps on the seabed and are uninhabited and building free. For a truly castaway experience in the Caribbean, hire a cay for a night or two and live the Robinson Crusoe life.
>> See more unexpected dive spots around the world or find a flight to Honduras 
Corn Islands, Nicaragua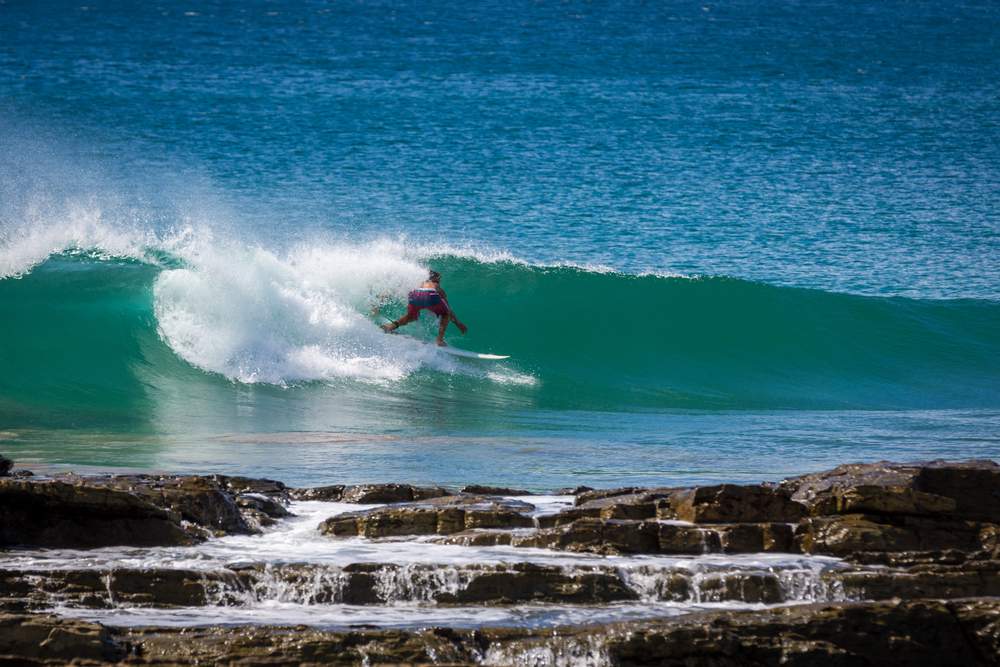 If the definition of a Paradise Island equals an isolated location ensconced within Swarovski crystal-like waters that is reef rich and full of rustic and ramshackle charm, the Corn Islands fit the bill perfectly. Located off mainland Nicaragua, the two Islas del Maiz, appropriately named Big Corn and Little Corn, are a far-flung retreat providing sanctuary from modern urban life. Carless Little Corn, which can be walked from tip to toe in under an hour, provides the starkest contrast to big city life, while Big Corn still exudes a sense of the undiscovered despite its larger size.
A tranquilo attitude is practically an entry requirement for the islands and things generally take their own sweet time. Pack your patience and set your heart rate to chilled-out and you'll be living the Corn Islands way of life in no time. When it comes to passing the day, the Caribbean Sea is the top attraction. However, Nicaragua is a land of diverse terrain and the jungle-clad interior of Big Corn makes for a welcome reprieve if all of your other activities have involved getting wet.
"Pack your patience and set your heart rate to chilled-out and you'll be living the Corn Islands way of life in no time."
Lobster makes a regular appearance on the hand chalked menus thanks to the fishing cooperatives, and the board walk harbors, virgin beaches and sense of remoteness, make the islands the epitome of everything the large hotel chains seek to replicate …except that the Corn Islands are not contrived. They are the genuine Caribbean deal.
>> Book a flight to Nicaragua or find a Nicaragua adventure tour
From flights to buses to lanchas to fishing boats, the one thing that is not difficult within Central America is getting there or getting around. If your budget is more miniscule than your swimwear, travel slower, trading air for sea and minibuses for chicken buses and your money should last longer.
January marks the start of summer and with the hurricane season passed for another year and temperatures climbing month on month, now is the perfect time to plan your trip to Central America's Caribbean.
Get more budget travel ideas: