Are you looking for a little peace and quiet? Are you tired of traffic-filled streets and tedious queue lines? Then how about taking your next vacation somewhere far from the muddle of over-crowded cities and too-touristy towns?
Here are six of the least-densely populated nations on earth, where you are more likely to find yourself than meet a stranger.
Greenland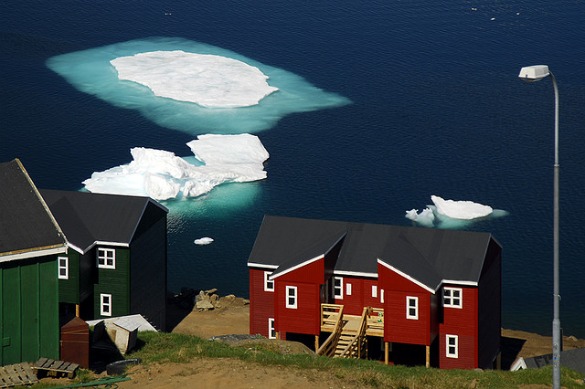 With only 0.026 people per square kilometer, Greenland is the place to go if you need some elbowroom. The ice-covered island, located between the Arctic and Atlantic Oceans features icebergs, glaciers and ice caps that set the scene for year-round winter sports.
[social]
Thrill-seeking vacationers can paraglide on an ice cap, trek through "hidden" east Greenland, kayak the fjords and arctic straits or go dog-sledding on the sea ice in northeast Greenland. Anglers can fish for halibut and catfish, or visit in the springtime and try to hook a Greenlandic shark through a hole in the ice. Experienced hikers can head for Greenland's inner ice via Kangerlussuaq, which can also be reached by car or horse. Rather visit in the warm season? Well, ok. But even then the temps don't exceed 50° Fahrenheit … but hey, at least you will be alone.
>> Read our Greenland travel guide and find out how to visit Greenland from Iceland
Falkland Islands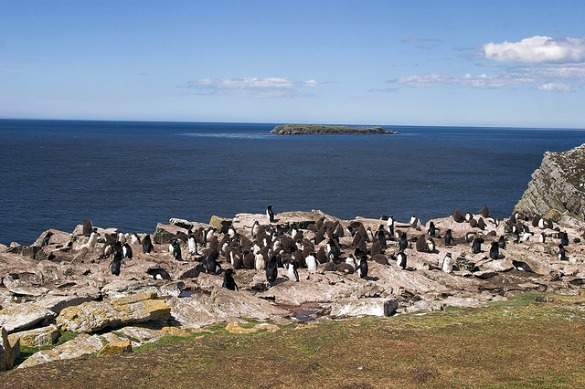 With more than 740 islands to its name the Falkland archipelago has a population density of 0.25 people per square kilometer. Located 400 miles from the coast of Argentina, the islands are an overseas territory of the United Kingdom where there are just over 3,000 people … and 583,000 sheep.
Stanley, the capital of the Falkland Islands and the main seaside town is perched on the edge of East Falkland Island in the waters of the Stanley Harbor. The red phone boxes and English pubs reflect the island's British heritage, while the military monuments, sites and museum offer guests insight into the island's war-stained past. Visitors can head out to Gypsy Cove-located just a few minutes from Stanley-and visit the colony of Magellanic penguins that have claimed the area.
>> Find airfare to the Falkland Islands
Western Sahara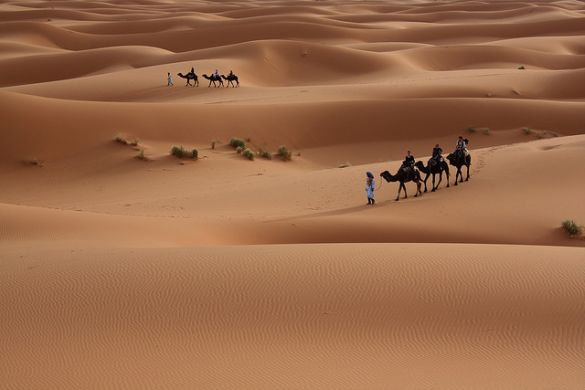 Barely breaking the one person per square kilometer mark, Western Sahara is part of the world's largest hot desert and is located in North Africa. The Kingdom of Morocco and the government of the Sahrawi Arab Democratic Republic wrestle for control of Western Sahara's 285,000 square kilometers-most of which are sandy plains-that stretch from the Red Sea to Ethiopia.
Ranging from large sand dunes and stone plateaus to dry valleys and salt flats, Western Sahara offers little more for visitors than heat and sand. The largest city in Western Sahara is El Aaiun, where over half of the 440,000 inhabitants live.
>> Find flights to Morocco and learn more about Western Sahara travel
French Guiana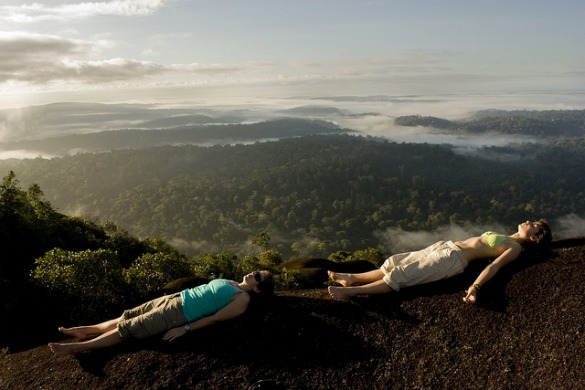 Where on earth can you enjoy a feast of Creole specialties while relaxing in the shade of a tropical palm tree and sitting near French colonial architecture? At French Guiana, of course. With a population density of 2.1 people per square kilometer, French Guiana is ideal for soaking in the charm of old-world France, without the boisterous groups and congested streets.
French Guiana's capital city, Cayenne is located on a hilly peninsula at the mouth of the Cayenne River on an island that is named, you guessed it – Cayenne. Visitors to Cayenne can explore the ruins at Fort Cépérou, head to Place du Coq for the main produce market or visit the Botanical Gardens and museums. Just off of the rugged coast at the Iles du Salut and Devil's Island, visitors can tour the French Space Center, visit the ruins of the Devil's Island prison or swim, sail or fish in the welcoming waters of the archipelago.
>> Read our French Guiana travel guide
Australia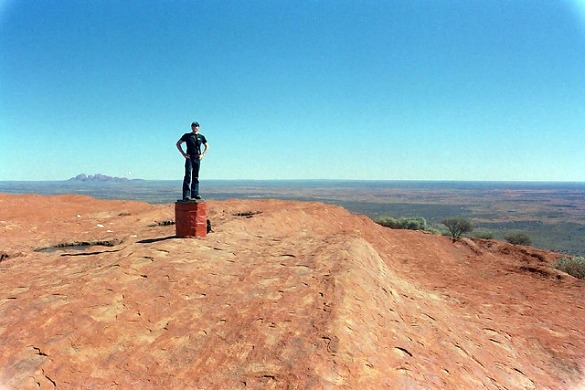 With 50,000 kilometers of coastline and just 2.6 people per square kilometer, Australia is the place to go if you want breathtaking scenery sans the masses. With beaches, reefs, cities and nightlife, the world's smallest continent has something for everyone. Beach bums can over-sun on Whitehaven Beach while their diving counterparts make a break for the legendary Great Barrier Reef. Explorers visiting Fraser Island, the world's largest sand island, can enjoy an up-close meet-and-greet with manta rays, while visitors to the sunburned Australian outback can see the vast sand dunes at Lake Mungo.
Brisbane, the arts capital of Australia, has dozens of theaters, concert halls and galleries, while Sydney boasts sun-drenched skyscrapers and an exotic restaurant scene. Kangaroo Island–an island seven times the size of Singapore–is the ideal place to see koalas, goannas, wallabies, echidnas and kangaroos in their natural habitat.
>> Read about native animals of Australia and discover six places to visit in the Outback
Iceland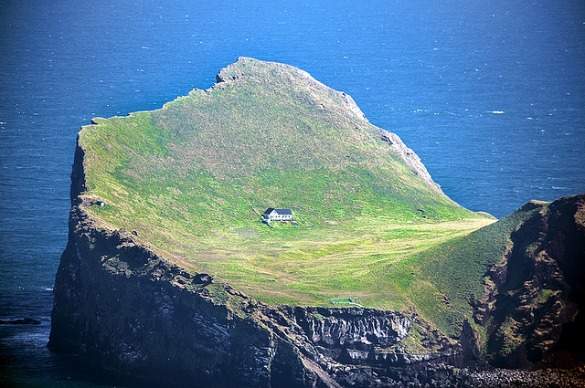 Just a five-hour flight from America's east coast is a country with exploding geysers, steamy solfataras, volcanoes, glaciers, rivers and frozen waterfalls-and only 3.0 people per square kilometer. Iceland offers visitors an unparalleled collection of mud pools, sulfur pits, steam vents and hot springs, and unrivaled geyser eruptions that spew up to 90 feet high.
For an unforgettable experience, visit Lake Mývatn between September and March for a chance to see the colorful Aurora Borealis Northern Lights, the mesmerizing natural light display that materializes at night. Already planning to visit Europe? Fly from the US to Europe on Icelandair and enjoy a free stopover in Iceland for up to seven days.
>> Book flights to Iceland and learn 25 interesting facts about Iceland
Read more fun geography facts:
Read about author Cherrye Moore and check out her other BootsnAll articles.
Photos by: banyanman, mschutt, alex lichtenberger, smccann, pgepps, Zanthia