Tucked in the center of the Caribbean Sea, Jamaica is an island that people know, return to and talk about long after they leave. It is slightly smaller than the state of Connecticut and has 634 miles of coastline, including the revered seven-mile beach in Negril. It is known as the home of Bob Marley, frothy drinks and lots of sunshine.
But there is more to Jamaica than reggae, white sand, and rum. Here are six highlights of Jamaica, including a few that might surprise you.
A steaming hot nightlife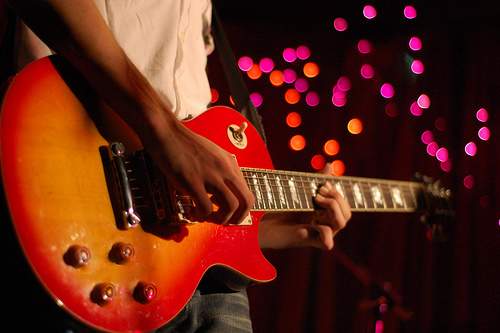 When the sun goes down in Jamaica, the nightclubs heat up. As you might expect, reggae and Latin tunes are all the rage on the island, and clubs range from classy venues overlooking the ocean to hole-in-the-wall bars pumping music from the speakers. Ocho Rios, Negril and Montego Bay are the biggest hotspots for Jamaican nightlife, though some clubs cater more to tourists than locals. There are also a number of bars and clubs in Kingston, but you'll find that the local underground music scene is more robust in the capital city.
The unexpected: Though Jamaica is best known for its Caribbean beats, it's also easy to find clubs playing jazz, dance, soca, hip hop and R&B music as well. The club scene in Jamaica is more diverse than you'd expect, and it's not unusual to find couples salsa dancing in one club and people daggering to house beats next door.
Rum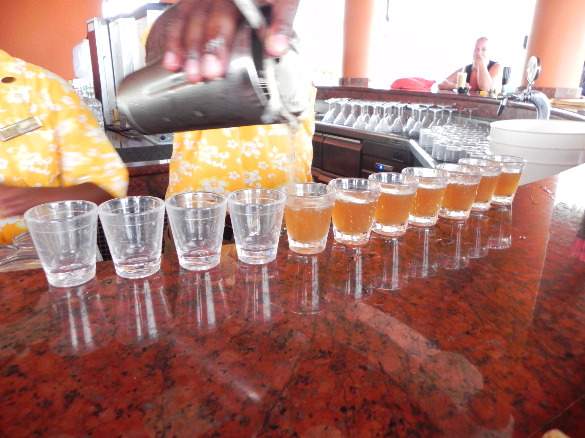 Most of those frothy drinks served by the pool or in the nightclubs have rum in them. Appleton Estates, which has been creating rums in Jamaica since 1749, has perfected the fermentation process and offers more than just rum suitable as mixers in tropical drinks. Some of them are matured for more than 30 years and are ideal for sipping on their own. Visitors are welcome to tour Appleton Estates, which is located on the South Coast, or they can take their rum without a thought via a piña colada, mai tai or daiquiri by the beach.
The unexpected: For those who need a break from rum, try another local beverage. Ting, which was first manufactured in Jamaica in 1976, is a popular grapefruit-flavored soft drink in the country. Ginger beer is also worth a sip. At one time, Jamaica was one of the largest producers of ginger, and though production has fallen significantly since the mid-1950s; this crisp and spicy drink, which is similar in taste to champagne, is still quite popular.
Big resorts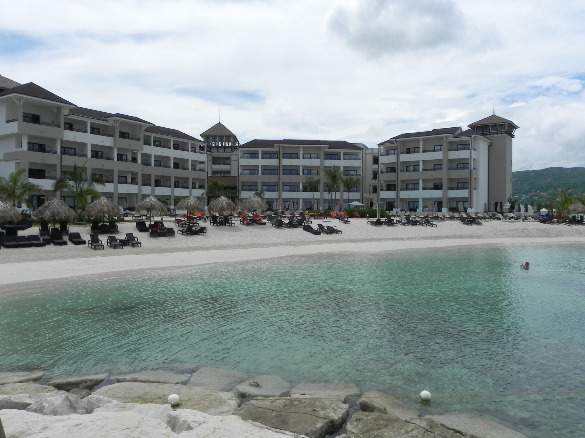 The northern and eastern coasts of Jamaica are packed with hundreds of rooms available for booking, and it can be tough to find an accessible stretch of sand that doesn't have a resort attached to it. Negril, Montego Bay, Runaway Bay and Ocho Rios have the most resorts, but there are several in other coastal areas as well. They range from brand new, world-class luxury resorts to older, sprawling hotels that have become a little rough around the edges with time.
And visitors to Jamaica have a wide variety of amenities to choose from when it comes to resorts. There are all-inclusive properties that include absolutely everything in the daily rate (including drinks and tips) and others that are more ala carte in style. It is also possible to find family-oriented properties, couples-only resorts and those that are reserved for guests 21 and older—often within just a few miles of each other.
The unexpected: Jamaica has a well-beaten tourist trail, but you can escape the crowds with a little extra research. It is possible to find small, locally owned mom-and-pop inns in some of the smaller towns located across the island and even in the heavily visited cities. If you really want to get away from the tourist trail, head inland and away from the beaches.
Happy people and laid-back attitudes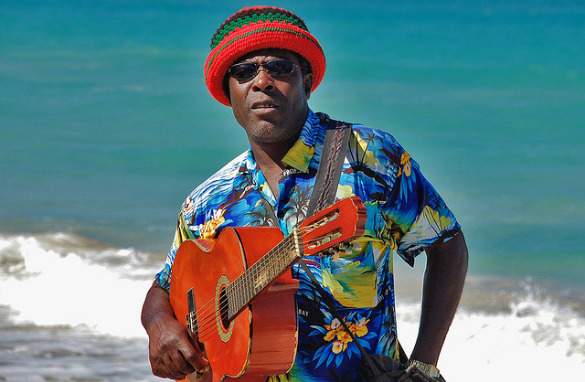 Jamaica is the home of Bob Marley, who is known for his relaxed reggae rhythms. That slow, melodic feel is present around the island, and it's not uncommon for things to start late and for people to take their time in having a conversation with a stranger, even if there are other, seemingly more pressing issues to tend to. Most locals are more than willing to answer questions, offer advice or stop what they're doing to assist visitors, though it seems the point of visiting Jamaica really is to slow down and let things happen in due time. Most Jamaicans agree that what makes their country different from others in the Caribbean is the local people and their friendly demeanor. From resort staff and taxi drivers to DJs in the local clubs, nearly everyone in Jamaica is impressively chill, to the point where this low-key attitude is noticeable.
The unexpected: Though the island promotes the "no problem" mentality, visitors to Jamaica should take standard safety precautions. There are areas of the island beyond the resorts and touristy sites that are known to be a bit dangerous, especially at night. Kingston, in particular, is a great city to visit for those who want a more local experience, but it's important for travelers to be mindful of their surroundings and make smart decisions if they choose to visit neighborhoods that don't normally cater to tourists. There are definitely struggles with poverty, drugs, and violence in Jamaica, as there are in many developing countries.
Jerk meat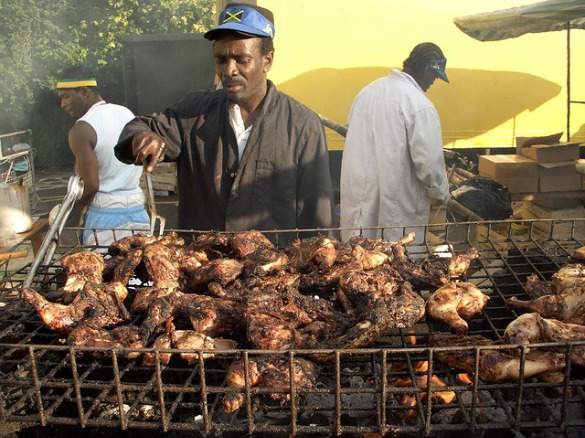 It is believed that the tradition of jerk meat in Jamaica began when the Maroons (escaped slaves who settled on the island) introduced meat cooking techniques used in Africa to the people of Jamaica in the mid-1600s. This preparation technique includes smoking the meat for a long period of time, which served several practical purposes back in the day, but now is simply a coveted way to enjoy tender chicken, pork or fish with a subtle smoky flavor. Meats prepared in the jerk style can be found across the island, but to ensure you're getting the real deal, look for an eatery that has an open kitchen area, such as Scotchies, which is located in Montego Bay.
The unexpected: The Rastafarian practice of cooking, known as "ital," is consistent with the way of life practiced by many people in Jamaica. It excludes the use of salt, meat (especially pork), preservatives, colorings, flavorings and anything artificial. Despite the culinary traditions of jerk meat, vegans and vegetarians will be able to find something to please their palettes.
Adventure activities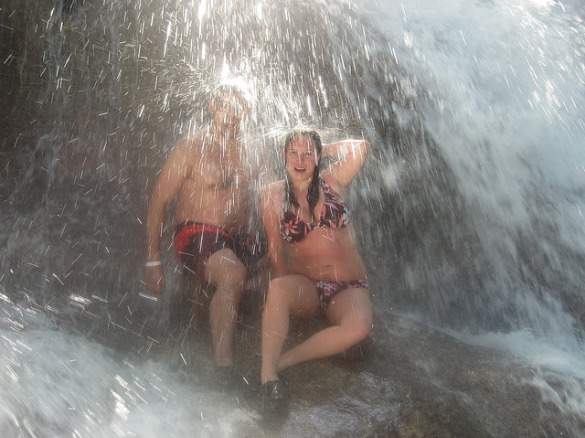 Feel free to spend your days soaking in the sun while you lay on the beach in Jamaica, but if you want to pack your days with activities, there are plenty to choose from. Climbing Dunn's River Falls, a cascading waterfall near Ocho Rios that runs into the ocean, is uniquely Jamaican. Adrenaline junkies should seek out the touristy Rick's Café in Negril, where they can jump from cliffs that tower up to 35 feet above the water….of just watch the pros do it for tips. Visitors can also go dog sledding, zip lining, horseback riding, snorkeling, swimming with dolphins, ATV touring, tubing and deep-sea fishing. There are countless tour providers in Jamaica, all of which offer their own menu of activities and services. Do research before you leave for your trip or ask your hotel concierge for help with booking services once you've arrived.
The unexpected: Despite the fact that Jamaica's tourism industry is packed with activities for visitors, in many ways, this country is still considered a developing nation. There are many volunteer opportunities available in Jamaica for those interested in doing something that will have a positive impact on the local community.
Ready to go? Check out cheap flights to Jamaica or look for Negril vacation packages.
Photo by: 1 – Cameron Cassan, 4 – Peter Q, 5 – mikething, 6 – Lil 'El, all others by the author and may not be used without permission