In my final year of university, I decided to go to The Netherlands for a semester abroad.
This was the country my grandparents had immigrated from, and I wanted to experience life in another country. A semester abroad seemed like a perfect opportunity to encounter something new and challenging. While I was nervous about spending so many months away from my family, friends, and the safety of home, I was determined to push my boundaries all the same.
To my dismay, there were no placements available in Amsterdam. Instead, my advisor suggested a city called "Groningen." I wondered if it made sense to move to a city whose name I couldn't even pronounce, but nevertheless, I took the plunge and went. Little did I know that my study abroad experience would teach me lessons beyond the classroom.
Groningen: A perfect student city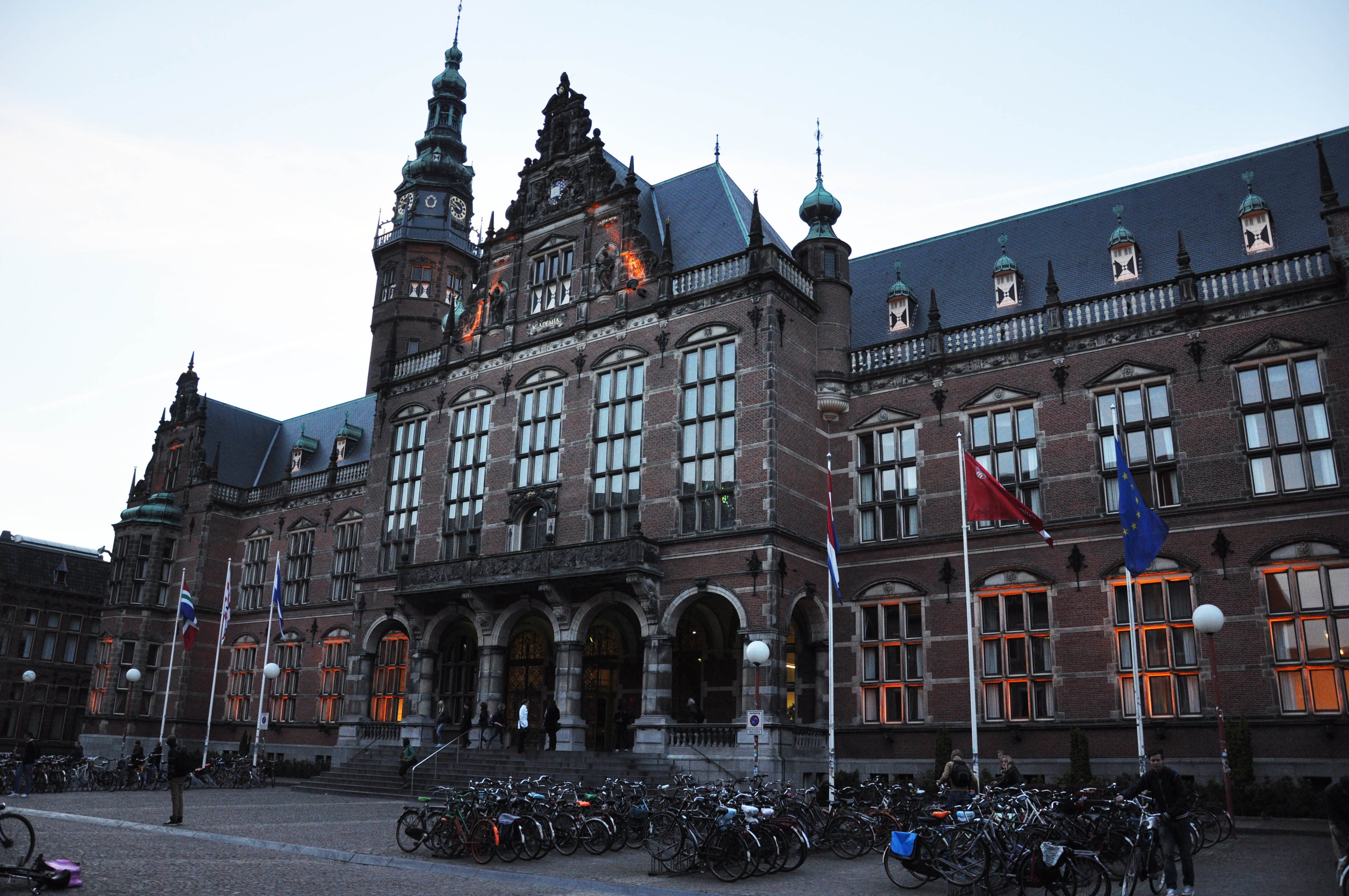 All photos owned by the author.
Although I have family from The Netherlands and had visited the country before, I had never heard of Groningen. One of the northernmost cities in The Netherlands, Groningen has a long history as an important trade center, with the first mentions of it dating back as far as the year 1040. Groningen's architecture reflects this long history in its many buildings and old city square, which date back hundreds of years. Although much of the city was destroyed during World War II, its church and city hall were not damaged.
Groningen is known for its student and bicycle culture. The University of Groningen was founded in 1614, and today an estimated 30,000 students attend it annually. There is one other university in Groningen, which adds another 25,000 students to the city's population.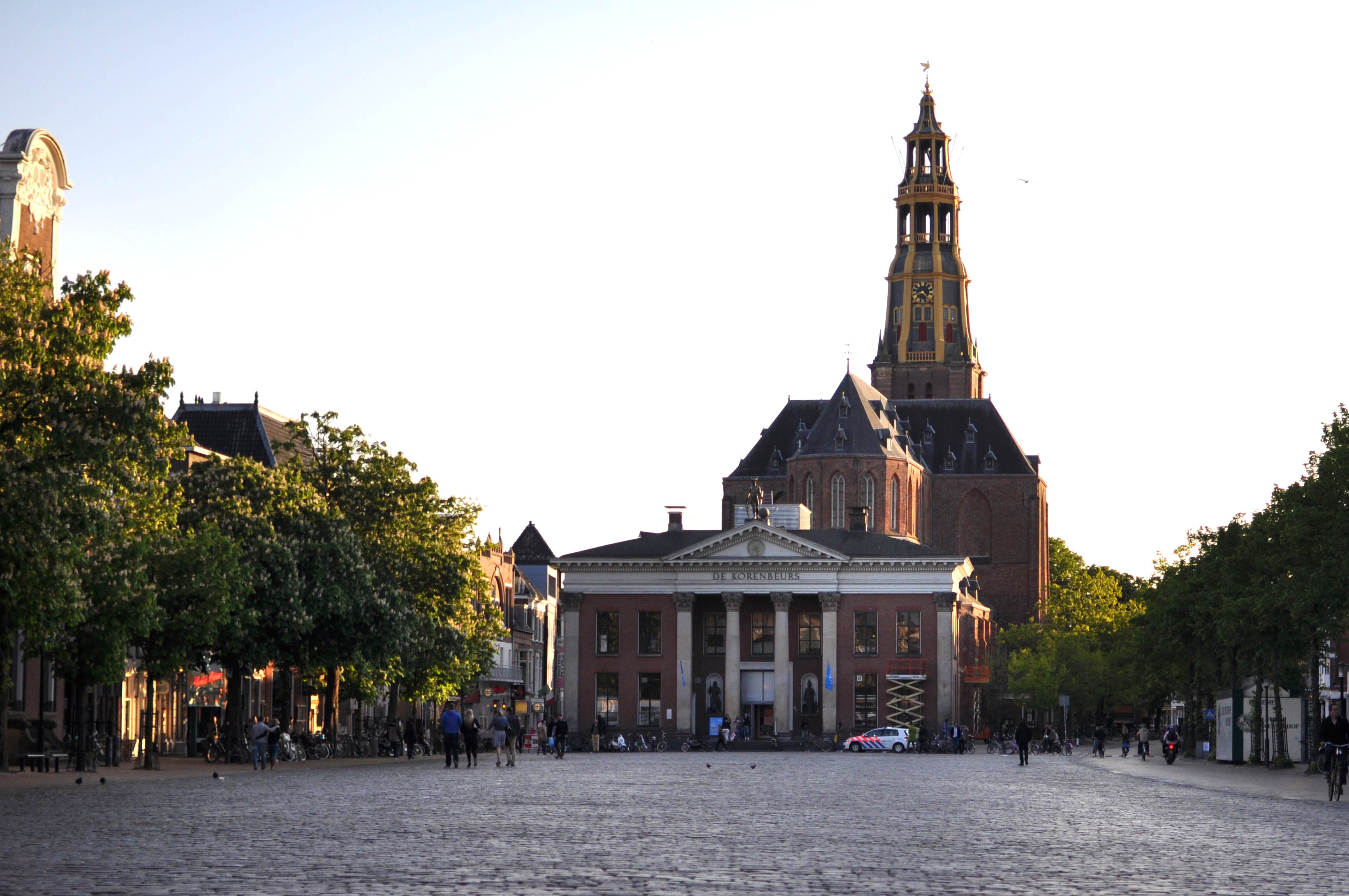 A large student population might be one reason why this city has become a haven for cyclists. Although most Dutch cities facilitate cycling, Groningen is known as the most bicycle-adapted city in the country. There are segregated bicycle paths everywhere, and the center of the city is only accessible by foot, bike, and bus.
Adapting to life in The Netherlands
I came to love life in Groningen very quickly. I took a room in a house of Dutch students, and they welcomed me by lending me an extra bicycle they had on hand. The international student community at the University of Groningen was well-established. In my first week, I attended many events and made close friends right away. Together, we explored the city.
We loved wandering the fish market in the city square. In the famous Dutch grocery store, Albert Heijn, we bought Dutch snacks like stroopwafels and hagelslag.
In the evenings we would go to the famous Groningen student bar, De Drie Gezusters. Local students organized a different costume party every week, it seemed. By the time I left Groningen, I had a box designated to costumes.
Sometimes, we would cycle out of the city and lounge in the grass with a view of De Helper, an old windmill that sits alongside a small lake.
We curiously peered into the "coffeeshops" (where you could purchase marijuana) but quickly realized the stereotype of the weed-smoking Dutch was entirely wrong. Instead, we found that the Dutch had a mature understanding of moderate substance use – of all types.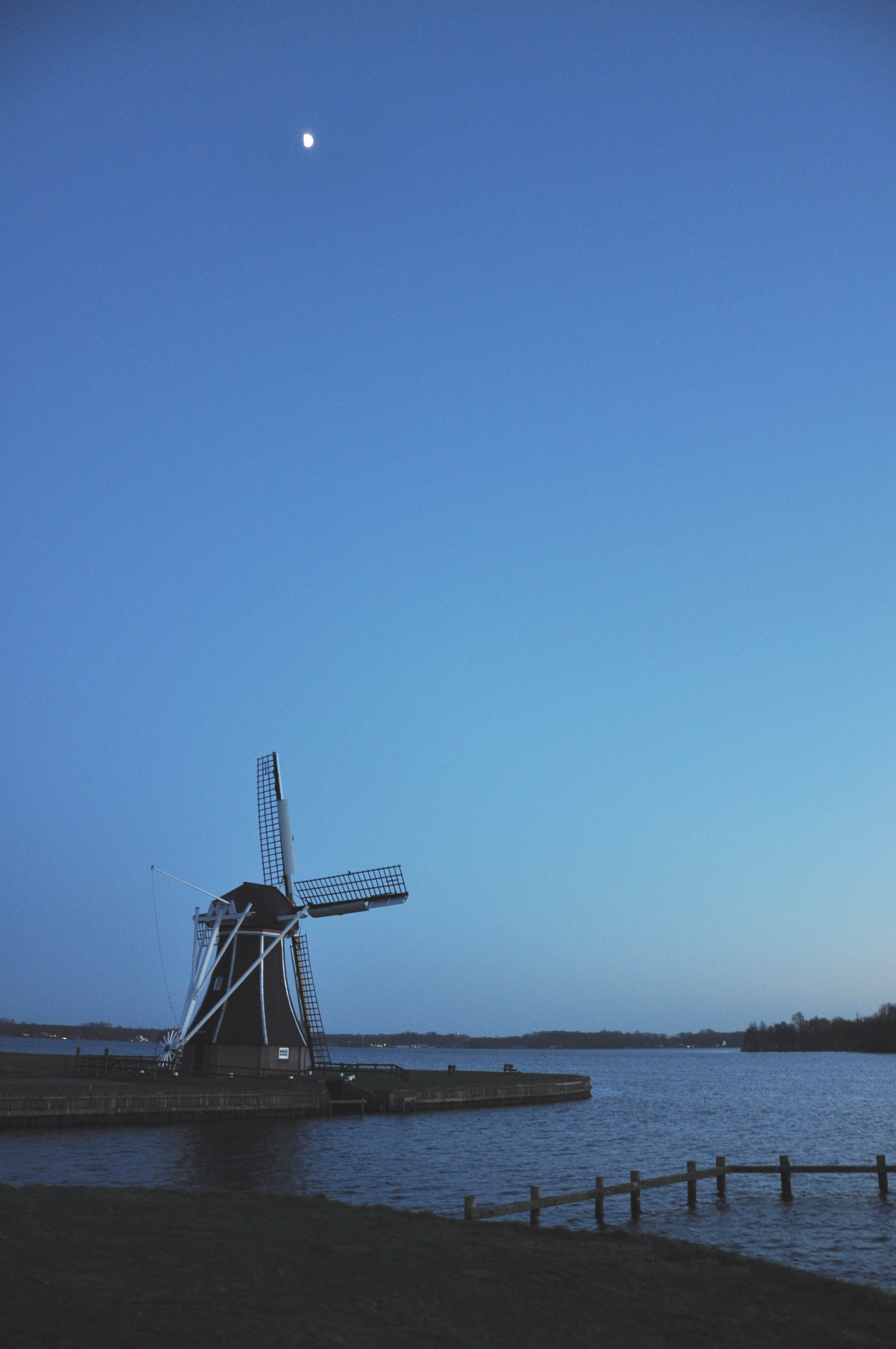 When the weather turned cold, and the hail fell, I struggled through the windy bicycle rides, determined to do as the Dutch do. On weekends, I used discount train passes to travel to nearby cities – Leeuwarden, Utrecht, Den Hague, Amsterdam, and even towns in Belgium and Germany were easily accessible.
I fell in love with the flat, pastoral landscape of cows and traditional homes. The Netherlands had stolen my heart.
The Dutch Directness: Combating culture shock in The Netherlands
On our first day of classes, the president of the university warmly addressed the international students with some words of wisdom. He explained that at first, we would love our new home in The Netherlands. But in time, he warned, we would start to notice things about Groningen and Dutch culture that we didn't like, due to the differences. We might miss home.
Three months later, I came to understand his speech fully. I stood outside a Dutch bank in a fit of frustration. My bank card had been lost, and the bank teller claimed they could not issue me a new access card. I complained to my fellow expat friend, and she replied simply: "Go back in and be direct. Tell them what to do."
She was right.
I returned to the teller and told her to call the original branch and demand either a new card or withdraw all the funds to give to me. The teller obliged.
And this was my first experience with the "Dutch Directness" phenomenon.
Rather than ask for help, I had to tell the bank directly how to help me. Though this "Dutch Directness" is a subtle, cultural phenomenon, after three months I truly noticed it. I could see it in my interactions with shopkeepers, my roommates, and my Dutch friends. I knew that this social habit was not wrong, it was just different, and I had to adapt to it.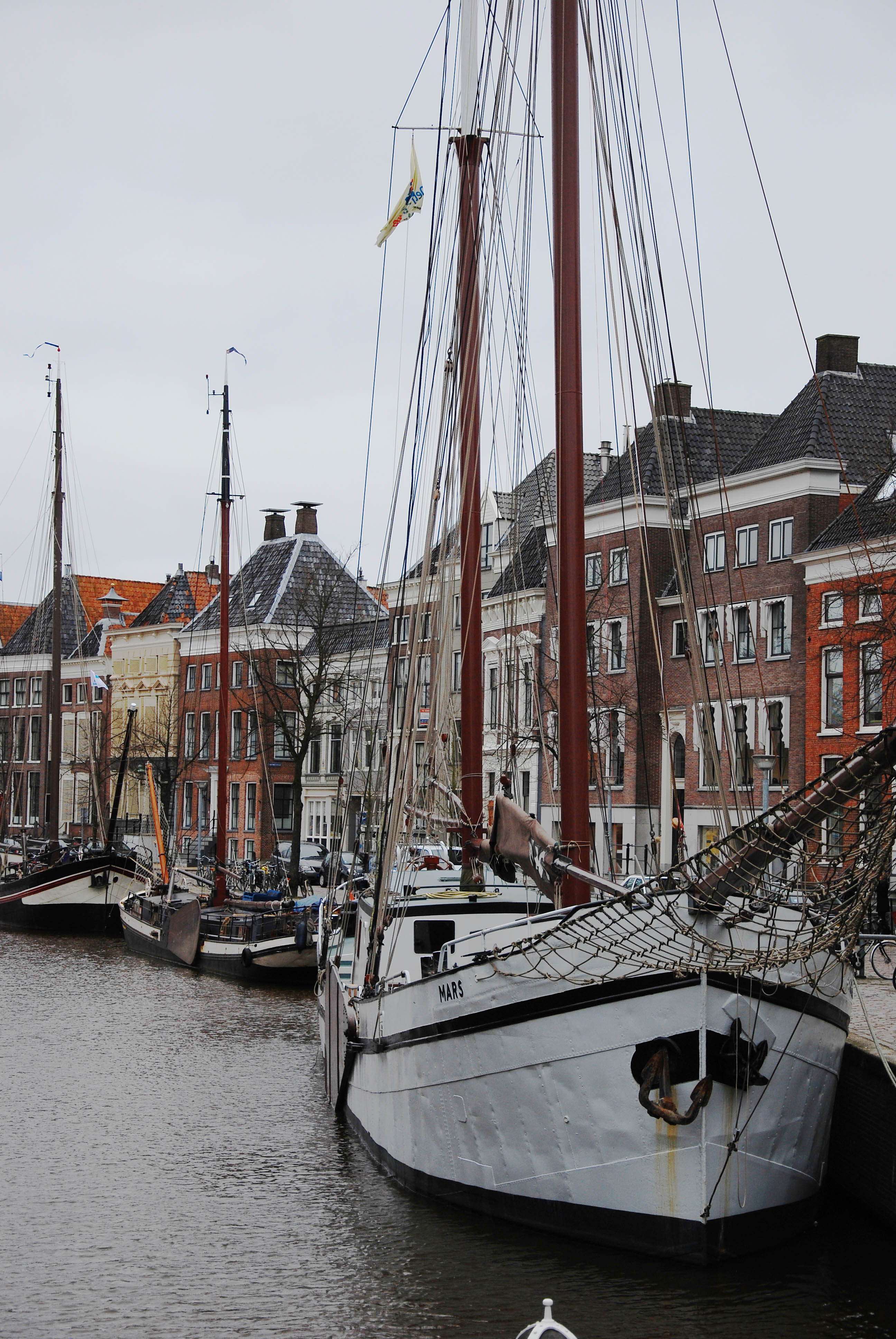 Around the same time, I noticed other things that I missed. I missed the hills and mountains of my home in Canada. I missed well-heated homes in the winter. And, I even missed the extreme, sometimes overcompensating friendliness of Canadian customer service.
The university's president had been right, and suddenly, my pure love of life in The Netherlands was complicated. I came to understand that it was the inklings of culture shock finally setting in.
It seemed to me that culture shock was the conflicting feeling of loving a new place, while simultaneously disliking the uncomfortable differences.
This frustration spurred homesickness in me, disrupting the study abroad experience that I had idealized. But it was this culture shock that really "taught" me during my study abroad experience. As time passed, I learned to be assertive and direct in response to Dutch Directness. I went for long bike-rides across the flat countryside. I wore layers of sweaters to combat the cold.
I learned to accept the cultural differences that I encountered and appreciate what these differences taught me about my home.
My time in Groningen taught me a few Dutch words, how to bike through wind and hail, how to live with international students, how to eat Dutch foods (pannekoeken!), and how to cope with cultural differences. These were things that were "really Dutch," that I might not have encountered in the ever-popular and multi-cultural city of Amsterdam.
My time in the Netherlands helped me to recognize and appreciate Canada, while also teaching me about the peculiarities of another culture. Ultimately, Groningen and The Netherlands became a second home to me.
While I have realized how much I love my home country, I am beyond excited to return to The Netherlands. I need to replenish my stash of Albert Heijn stroopwafels.