BootsnAll has always been a resource for independent-minded travelers, and we're constantly working to become even better at providing the best travel tips, advice, and inspiration to help you make the most of your travels.  As part of our commitment to connecting travelers to passionate local experts and cultivating a community of like-minded people from around the world,  we're thrilled to announce the launch of our new BootsnAll Travel Writers Platform. To kick off the first five sites, every day this week we'll introduce you to one of our new, fantastic writers. Today, we're welcoming the delightful Christine Cantera, who will be writing WhyGo France.

Christine spends most of the year in Montpellier, France, and uses it as a base for exploring not only France but much of Western Europe as well. Though Montpellier lies just off the Mediterranean coast, Christine says she's constantly being asked what it's like to live in Paris. Christine loves Paris, but says "there is a lot more to discover once you step away from the Seine and into millennia of political, social, cultural and culinary history – much of it largely undiscovered by the thronging masses". So no matter where your France travels take you – to the great city of Paris or far off the beaten path – Christine can help you discover this incomparable country.
Please check out the WhyGo France site, "like" us on Facebook, and follow WhyGo France on Twitter.
---
You may long to visit Paris, and so you should! It's a world capital and one of the most beautiful, vibrant cities on earth. But saying you've been to France because you've visited Paris is like saying you've been to the U.S. because you've visited New York. In other words: Not so much. Below, I give you my 10 reasons why France – all of France – is ready and waiting for you to discover it right this very moment.
1. France: Now 30% off!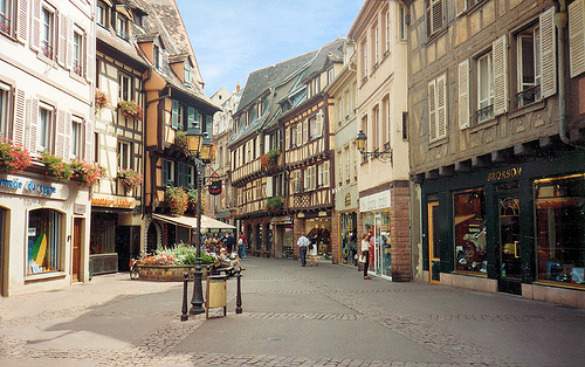 The financial crisis in Greece is complicated, sad, and may have major implications for the European Union as a whole. But what you may not know is that it's making the U.S. dollar stronger – on some days, by the hour.
Where just a couple years ago one euro equaled as much as $1.72, today it's only $1.23. What does that mean for you? Well, say you spend three nights at a hotel at €100 a night; it'd be like getting the third night free.
By not only reserving and paying for as much as you can now – from hotels to tours to train tickets – you will have locked in substantial savings that will help pay for those crazy checked baggage fees!
2. Salads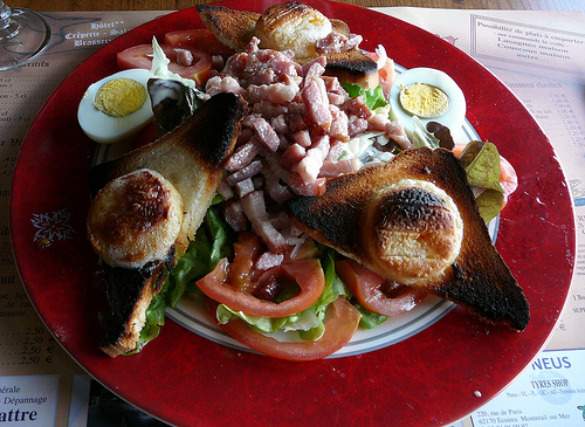 Okay, I know this seems like a weird reason to travel to France. First of all, you're not flying thousands of miles to eat something you consider a diet food. Secondly, come on, it's just lettuce, right?
Look, I'm not a salad eater. But you haven't lived until you've had a French salad, a basket of freshly cut baguette and the house wine for lunch. It will seriously blow your mind. French salads are giant affairs piled high with lettuce, yes – but also baked goat cheese, roasted duck, freshly grilled seafood, foie gras – sometimes, all at once! Or poached eggs and lardons. Or sautéed mushrooms. And, oh, that vinaigrette. You'll never look at salad the same way again.
3. I got your locavore right here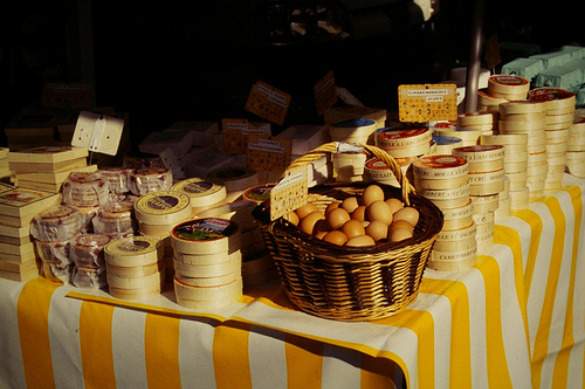 We've been hearing a lot in the States about eating locally, seasonally, organically, etc. Here in France, that's just called food (well, nourriture). You're not going to find mutant pomegranates in July, or anemic tomatoes in January. Restaurant menus change with the seasons, or sometimes it all depends on what the chef found that day in the market. Which brings us to…
4. Markets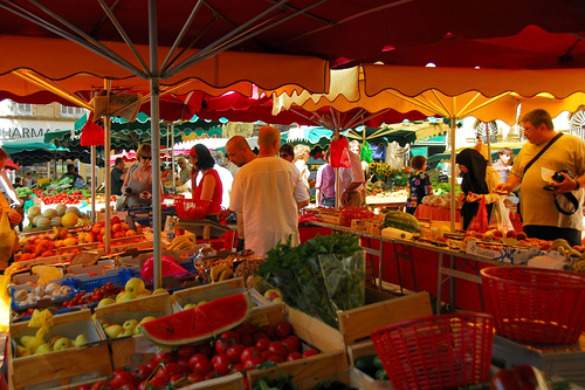 Every town has les halles, and there is nothing better than the sights, smells and savings of these local farmers' markets. You can select fresh foods to cook at your gîte if you wish; pick up meats, cheeses, olives and fruit for a picnic; or, go to any indoor market around the noon-ish closing time and eat and drink with the farmers at the market bar.
5. The trains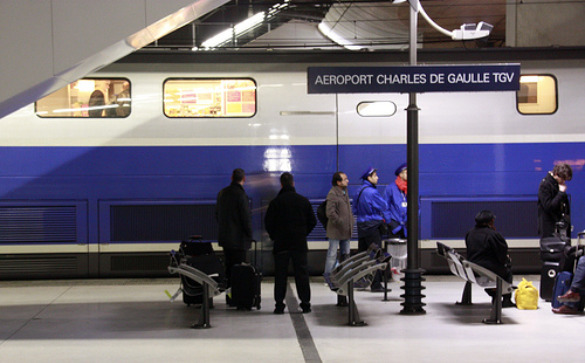 Yes, sometimes there are transportation strikes. But for the most part, the French rail system is efficient, modern and has amazing deals. Checking their site just today, they're offering 60% off trains to Normandy and the Châteaux of the Loire Valley, and last-minute long distance trips over weekends for just €37.
The trick is to always ask the ticket clerk what deals are running. If you've got any kind of flexibility in your schedule – even in the time of day you travel – you can save some serious cash.
6. Beat the heat in the South of France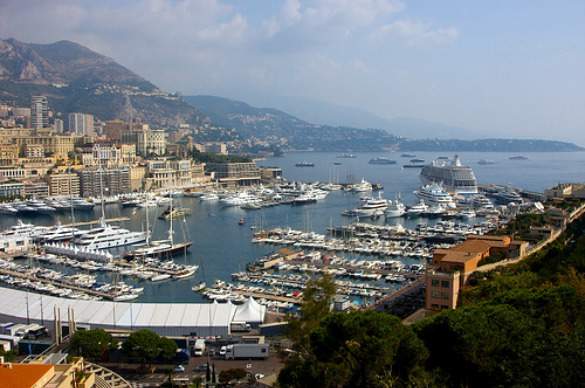 It never gets too cold in the South of France – but man, does it get hot. If you want to see the spectacular blue waters of the Mediterranean or stroll along the Promenades des Anglais in Nice without getting a layer of skin burnt off, now's the time to come. It's warm enough to sit on a chaise longue all day and read a book; yet still chilly enough at night to wear that fabulous sweater you packed. Cole Porter might have loved Paris in the springtime, but nothing beats the South of France on a sunny day.
7. Macarons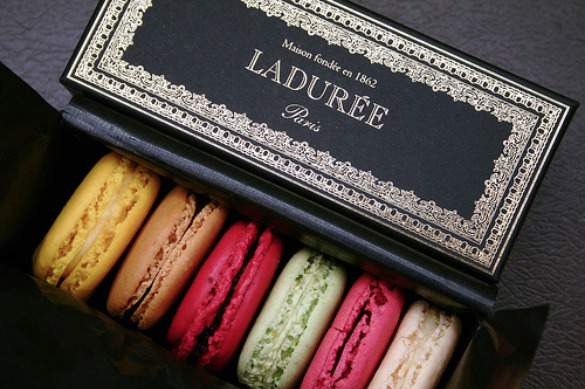 Just writing that word made me spontaneously salivate. Seriously, if you have not had these amazing little cookie-and-cream delicacies, get thee on a plane and try them now.
8. Outdoor cafes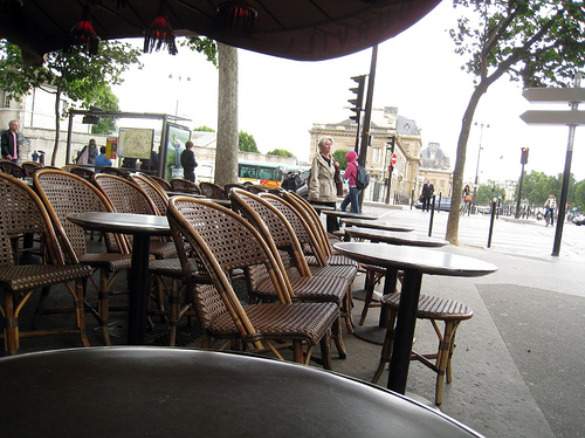 Many people dream of whiling away the hours at an outdoor café, watching the world go by for the price of a coffee or glass of house wine. A lot has changed in France since the days of Hemingway's Moveable Feast, but one thing has remained a treasured institution – outdoor seating at cafés, bars and restaurants all over France.
It doesn't matter what kind of place it is – from the big brasseries to the smallest local comptoir, you can be sure to find a couple tables outside; and surprisingly, there always seems to be a seat just waiting for you.
9. The French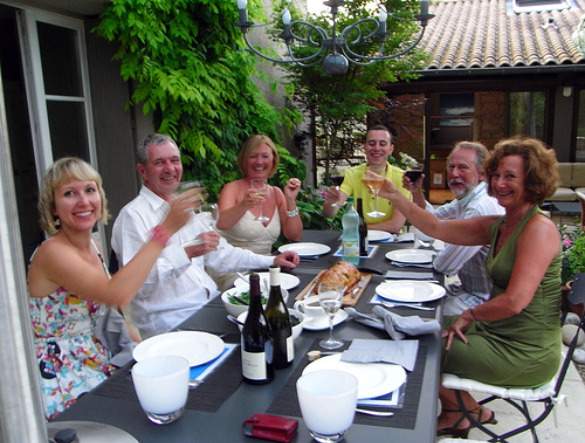 While you may not get quite the open-armed welcome you'll find in neighboring Italy, the French are not nearly as bad as their legendary reputation. They really don't love it when you just start right in with English, but if you learn how to butcher even a few phrases and adopt an apologetic smile, they will respect the effort and warm to you over the course of your stay.
So, from now on I'm calling a moratorium on trashing the French for their cold-shoulder ways. They're really not that bad – in fact, they're pretty awesome and have a wickedly dry sense of humor. And, particularly if you're planning on staying in one place for more than a couple days, you'll find that repeat visits to your favorite haunts will make you feel like you're just one of the gang.
10. Rosé wine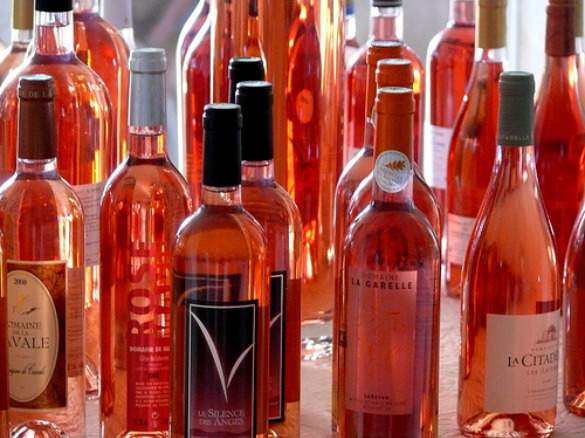 Rosé wine is one of those fabulous French things you never think of when you're back home, but once you start indulging in France – particularly chilled in the warmer months, and even more so when tasted at the vineyards themselves – you wonder where it's been all your life, and how much you can load into your suitcase.
Photos by:  Chalkie_CC, julieboddy, dvdbramhall, gavin clabaugh, Velaia (ParisPeking), My Alternative Photos, Louis Beche, Constance Wiebrands, chericbaker, easyrab