Who hasn't dreamed of taking in the breathtaking sights of the Austrian Alps, or spotting tiny villages across the French countryside, or crossing the water straight over to Venice — all from the comfort of your cozy train compartment? 
Traveling around Europe by rail is romantic and something that many travelers consider for their first adventure abroad.
What's less than romantic is missing your train. Or losing your luggage. Or ending up in Bremen when you were headed for Berlin. Luckily, most European rail systems are a breeze to use, but there are definitely a few things the intrepid traveler would be wise to know. Especially if (pointing a finger at myself, here) map reading is not your forte and you have a tendency to get lost in your local subway.
Read on for some handy tips learned from personal experience. Your European rail adventure awaits!
1) Eurail passes vs. single-journey tickets
You've got your countries picked, your guidebooks purchased and your Euro fantasy developing nicely. Time to buy your Eurail pass, right? Not necessarily. While many people choose this popular ticketing option, others find that single-journey tickets work best for them. There are pros and cons with each option, but, most commonly, the decision comes down to cost.
"Eurail passes are an attractive choice for long, widespread journeys when you know you'll be using trains to get around frequently."
Eurail passes are an attractive choice for long, widespread journeys when you know you'll be using trains to get around frequently. They offer the convenience of one purchase for all your journeys, so you can avoid queues at ticket counters, and they give you flexibility in changing your travel plans without further cost — for instance, scrapping one city for another in the same day without paying for a whole new ticket.
Eurail passes can be pricey up front; however, so you'll have to be doing a lot of travel to get your money's worth. They can also be restrictive in terms of where you want to go, as many passes are valid for specific groups of countries only, so if your plans include a country outside that group, it won't be covered.
"Single-journey tickets (buying online or at the ticket counter as you go) are best suited for when you're not covering so much ground."
Single-journey tickets (buying online or at the ticket counter as you go) are best suited for when you're not covering so much ground. If you just want to go from Paris to Le Mans, purchasing a France rail pass would be a bit of a waste. You can often get pretty cheap deals buying at the counter, too, so even if you are making numerous trips, you can still save cash.
If your travel plans aren't set in stone, and you're looking for the freedom to pick a new destination whenever the mood strikes you, buying as you go makes sense.
Check out Rail Passes that we offer here on BootsnAll if that's the method you decide
2) Booking online
Booking your rail tickets online saves time, and if done far enough in advance, can save you money. But you have a few options when you do, and some are more economical than others. Generally, booking your tickets directly through the rail company of the country you'll be traveling in, such as DB Bahn in Germany, ÖBB in Austria, or DSB in Denmark, will get you the best price, even though you might need to make occasional use of Google Translate to get you through.
Of course, for those who prefer an easy option, some third-party websites are helpful in giving you clear info (in English) and sorting complicated routes. BootsnAll has a nifty European Rail Tool that lets you search and book rail tickets for journeys in Europe. But keep in mind that some third-party sites, like RailEurope.com, charge for compiling timetable and route info from various countries for you, hiking prices to cover their commission.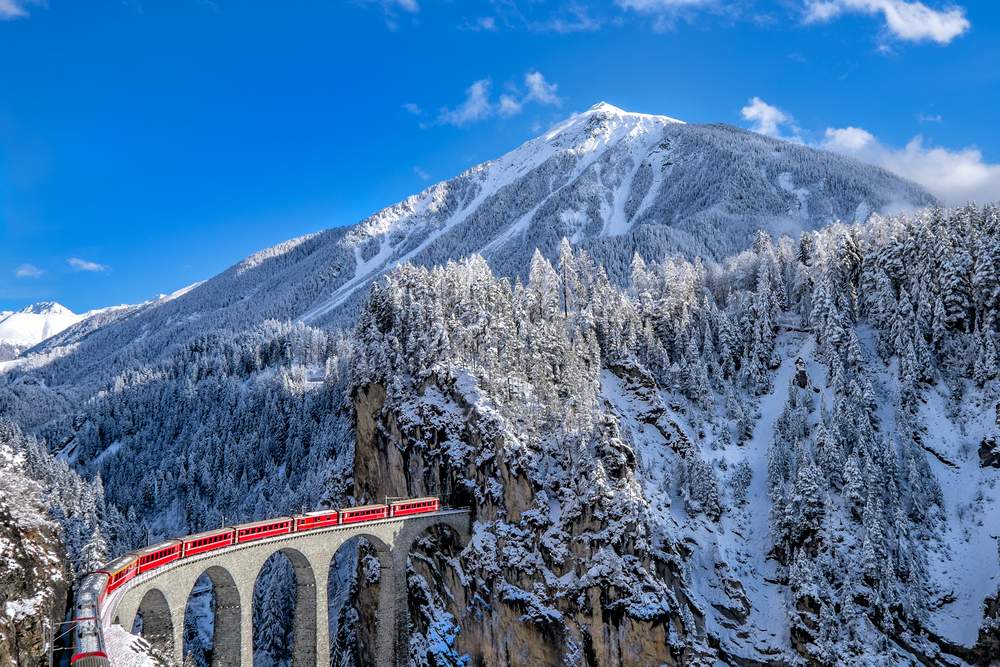 3) First class vs. second

For solo travelers, first class rail travel might seem appealing — safer, more private, and cleaner than second class. But the truth is it's an upgrade that's just not worth the money. You can sometimes pay twice the cost to bump your ticket up to first, but the amenities are hardly twice as nice. I was pleasantly surprised on almost all of my rail trips across Europe to find that second class was thoroughly comfortable, clean, and modern. And one thing that doesn't change no matter what class you're in: the amazing views out the window.
"You can sometimes pay twice the cost to bump your ticket up to first, but the amenities are hardly twice as nice."

One thing you might want to shell out a few dollars for is a seat reservation. Of course, it's all personal preference — plenty of people choose not to have a booked seat and have the freedom to move around during the journey. I decided to pay the additional three or four euros when booking online to secure my seat, and I'm glad I did. Not only did I get to specify whether I wanted a window or aisle seat, in a compartment or the main carriage, but on a couple of different legs of my trip the train was full to bursting, and many latecomers had to make do with hanging in the aisles. If you do manage to grab a seat without a reservation, you may still be forced to move later on, as the person with a ticket for that seat could be boarding at a later stop, and it could be you that's relegated to the crowded aisles. It's also worth noting that on some rail routes, reservations are compulsory — if you see an 'R' next to the train number when booking, that's your heads-up that you must reserve a seat.
4) Overnight trains
Picture this scenario: you want to travel from Cologne to Prague, but it's easily an 11-hour trip — substantially longer than you'd prefer to spend sitting on a train. But wait … make that journey overnight and use the travel time to sleep plus save money on accommodations. It's a win-win!
Overnight trains are popular for those very reasons and can be a safe, comfortable way to get where you need to be. Of course, as with regular train travel, you have options when it comes to your accommodations. While you can always cheap out and attempt to sleep sitting up in your chair (at no extra cost except reservation fees if applicable), for your sanity and safety you'll probably want to opt for either a couchette (a bunk in a lockable, private compartment shared with up to five others) or a sleeper (the most expensive option for a one-, two-, or three-bed compartment, occasionally with private washroom). Reservations for couchettes or sleepers should be made in advance and cost extra on top of your Eurail pass.
When boarding a night train, you'll be directed by the attendant to your compartment, and may be asked to hand over your ticket or rail pass, plus your passport, which will be returned at the end of your journey. On some routes breakfast is included in your ticket, and you may be able to buy snacks and drinks directly from the attendant.
Detailed info on the different sleeping accommodations on many night trains can be found here.
5) The day of your journey
Before you skip giddily off to the station, take a moment and go online to check the timetable — an especially important step if you booked your tickets in advance. Most European rail systems are undeniably efficient, but scheduling changes are an unfortunate reality. Whether it's due to a strike, a breakdown, or simply a revising of the timetable, your train that was due to leave at 4pm might now be leaving at 2pm — or, worse, yesterday. Checking before you dash out the door, or, ideally, a few days before your journey, could save you undue panic and hopefully give you time to amend any bookings.
Get to the station early.
It might seem painfully obvious, but the last thing you want is to sprint up to your platform only to see your train pulling slowly away (yes, this happened to me, and no, they won't stop for you, no matter how wildly you flail your arms about). I was surprised, and at first slightly panicked, to find that even though I would arrive at the station a good half-hour before departure time, the train would already be there with people happily boarding. Had I gotten the time wrong? Nope, it's just that most European rail services are extremely efficient. In order for connections to be made and timetables to be accurate, the departure time is exactly when the train rolls out of the station, not when you should aim to arrive. Unless you want a stern telling-off from the conductor, or, worse, a fine, validating your ticket before you board the train is a must-do.
If you have a Eurail pass, get yours validated at a ticket counter at the station (handing over your passport at the same time) where the official will fill in the start and finish dates of your trip. If you're carrying a single-journey ticket, you'll still need to validate it. Look for the validating machines at the platform — often yellow or brightly colored — and punch in your card for the date to be registered. You may find you complete your entire journey without a conductor ever asking to see your ticket, making you question whether you needed to bother validating it at all. It's best to look at it as a kind of honor system, and not worth the hassle of getting kicked off the train for a free ride.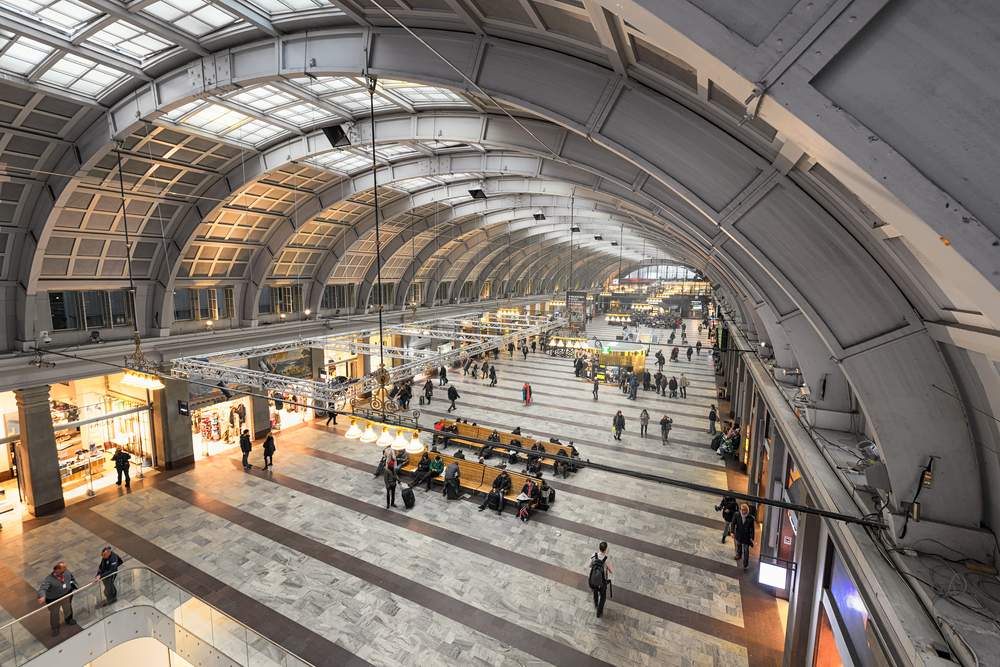 6) Avoiding confusion

While traveling through Europe, there's one tool you'll want to become well-acquainted with — the seating and platform guide. In Germany and Austria, this is called the wagenreihungsplan: a bit of a mouthful, but nevertheless your new favorite traveling companion. It's a map that is situated at many station platforms that tells you exactly where to stand on the platform in relation to your seat number, so when the train rolls into the station, you just hop onto the carriage in front of you and your seat will be close by. Even if you don't have a seat reservation, it's still handy for showing which carriages are first or second class and which is the dining car.
"On a train from the Czech Republic to Poland, I almost ended up in the wrong city, as it turned out the train was due to split in two. Literally, half the carriages would stop at one point, while the others would continue on to the original destination."
Something else that's worth double-checking is where your particular carriage is actually going. It would seem logical to assume that if the advertised destination is Paris, that's where you'll end up … but not necessarily. On a train from the Czech Republic to Poland, I almost ended up in the wrong city, as it turned out the train was due to split in two. Literally, half the carriages would stop at one point to be picked up by another train and head in a different direction, while the others would continue on to the original destination. None of this I'd have known had I not happened to jokingly ask the conductor if I was in the right spot. In stilted English he explained that no, in fact, I was not. I hurriedly moved to a carriage further down the train, and all was well.
Pay attention to the seating plan at the station, which will often state the final destination of each carriage if there are multiple end points. If you can't find a plan, don't hesitate to ask once on board, especially if the speaker announcements are in a language you don't understand.
7) On the train
Whether it's a book, some cards, your sketchpad, or your laptop, you'll want to have something to while away the hours when you're not checking out the gorgeous window views. Many trains, even in second class, feature power outlets where you can plug in your laptop and play a game or watch a movie. Of course, if you can strike up a conversation with a local or fellow traveler – that's also a great way to pass the time. And though I've mentioned Europe's generally perfect punctuality, delays can always happen — especially in less-developed areas.
When it comes to storing your luggage on board, you have a couple of options. Most trains feature overhead racks above the seats, as well as space at the end of each carriage where multiple bags are stored. Aim to use the racks if possible (they fit more than they appear to) as you'll want your bags as close to you as possible, for convenience and safety. One thing rail companies make clear of is that they take no responsibility whatsoever for stolen luggage, so keep bags close, use a padlock on zips, and — if you're extra concerned — consider using a bike lock to attach handles to the rack. The cubby space at the end of the aisle is an easy target for bag thieves, so unless you're seated very close by and your bags are in clear sight, it's probably best avoided. If you do use it (for extra-large or heavy luggage) keep in mind that others will be storing their bags there, too, so give yourself time before your stop to dig it out from a mountain of luggage.
Depending on where you're traveling, your train might feature a restaurant car. This could be anything from a classy bistro to a counter where you can grab M&Ms and chips. It's up to you how prepared you want to be for your trip, depending on how long a journey you have in front of you.
Generally, if you're on a budget, it's best to stock up on snacks beforehand. Make use of the cafes and food courts at the station, where you'll be able to pick up a tasty sandwich for half the price they'll charge you on board, or hit up a grocery store the night before leaving. One thing to remember: stinky food in a confined space is a no-no in anyone's language. Don't be like the lady in front of me on train out of Venice, who happily worked her way through a tin of herrings while everyone around her gagged on fish fumes.
Read more about travel in Europe or book your train tickets here:

Photos by: Mikadun, Alessandro Colle, Stefan Holm