The Upper Peninsula of Michigan is the true hidden gem of the Midwest. This region gives a glimpse into the true north without getting too far off the beaten path.
I am a Minnesota Man, a true "man of the north," and I grew up camping and fishing. One summer, I decided to trek out to live with a buddy of mine in the great state of Michigan. Spending 4 months in Ann Arbor, Michigan was an amazing experience and I would advise everyone reading to take an extended weekend trip there. It has so much to offer, including a young crowd, a booming artsy-downtown, lots of festivals, art, music, river activities, fit people, and more. While living in Ann Arbor, I wanted to get a taste of the north again, so my buddy and I decided to take a trip to the U.P. (Upper Penninsula of Michigan). Through my work that summer I had heard a great many things about the region and I decided it was time to trek out into this mysterious stretch of land.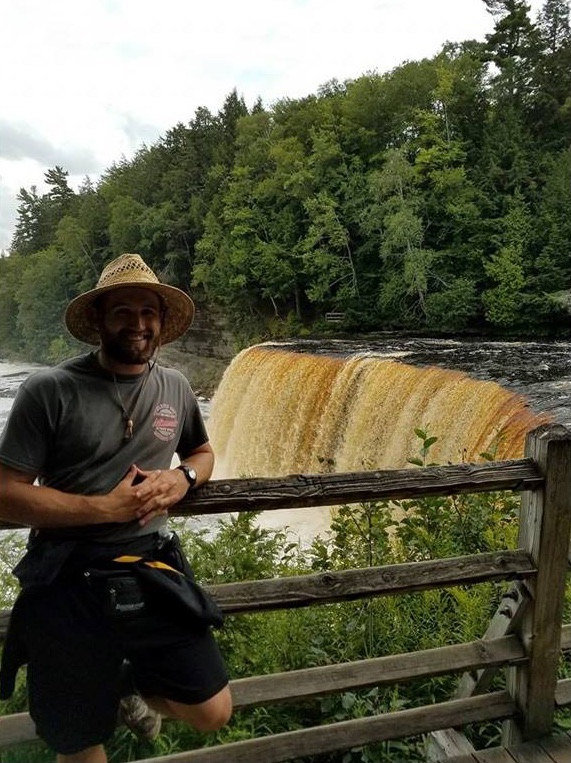 I began planning the trip. As I do with every trip I plan, I map out the main attractions, cities, points of interest, land masses, and so on. Once I have them all mapped out, I see which make sense to visit in terms of proximity and time allocation. I also tend to utilize some "experts in the field" as I ask friends that have carried out similar trips what to see. Collecting the inside scoop gives me a way to sift through all of the tourist traps and find the must-see stops. Through this process, I was able to plot out a week-long trip. The U.P. can be experienced in this amount of time – however – to give it full justice, extend the trip to 10 days. I wished I would have had more time to take in the beauty I found at each stop.
The U.P. is one of my favorite locations in all of the U.S. It's culture is entirely different than that of Lower Michigan and the U.P. gives you a sense of what it would feel like to be far north. Here you can go a day without seeing civilization or you can spend time in some of the bigger cities/college towns of the U.P. This is one of the first places I felt the weight of deafening silence. You can find yourself so deep into the woods that there are not even insects to make a sound. Lakes here are so still that it looks as though you could walk right across to the other shore. In the U.P. you will experience small-small town cafés, tiny tourist shops, and more. The best omelet that I ever had was in the U.P. I drank beer from a brewery found at the top of a waterfall, ate pasties every chance I got (glorified potpies that are the staple of the U.P.), took on a thunderstorm while camping in an isolated campsite, closed down a dive bar with my friend on a Thursday night… you can do it all!
How/Where to begin:
DRIVE…. This trip is meant to be experienced via road trip. There's an extensive highway coastline system in the U.P. that gives you the most captivating views! If you're not driving past massive lakes, then you're admiring dense forestry. You really cannot lose. The trip begins through the lower part of Michigan (which the U-Pers call the troll country). If you're taking this trek, look into visiting Ann Arbor/Detroit and driving up the coast. Then follow my route, starting with Mackinac Island.
If you are like me, then you'll come from Door County, Wisconsin and start your trip in the Porcupine Mountains. The trip that I mapped out is meant to be taken on as an Up-and-Over road trip. Come up through Michigan and then head back down through Wisconsin or the opposite.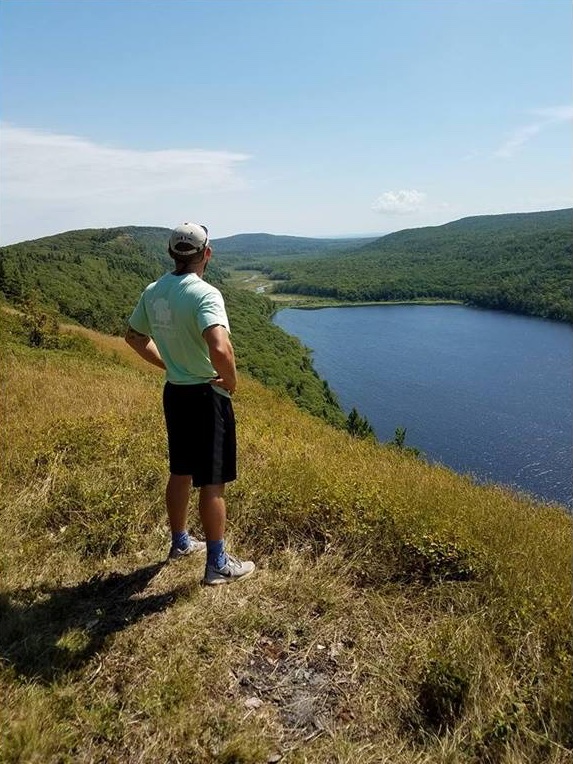 The trip:
I took this trip from Door County Wisconsin through to Michigan. If you are visiting from the Michigan side first then you would flip the plans. This trip is absolutely perfect to prepare those for more intensive camping/backpacking trips or for those that are just getting into camping.
Day 1-2: Porcupine Mountains State Park
Our first stop is the Porcupine Mountains State Park. This is our first camping portion of the trip. This location has lots of great campsites and even better hiking trails. Explore miles of trail through the dense forest and climb through to come out on top of these mountain peaks. Looking down, hikers are given a captivating view of the river that has carved its way through the mountain range. The valley is covered in foliage and the river carves its way through the mountains for miles. This was one of my favorite stops on the trip.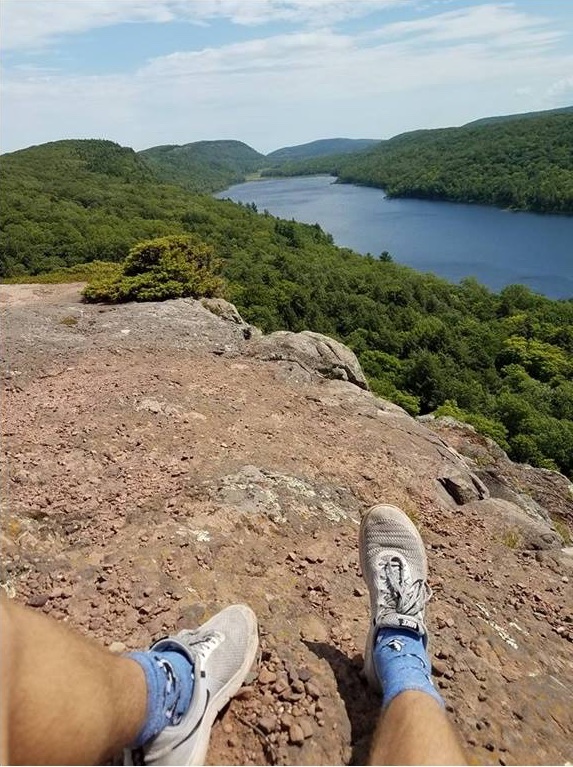 We car camped here, but there are backpacking opportunities for those that want to trek in deeper. I cannot imagine how beautiful the valley would look come Fall. Keep trekking up the mountain, as the views only get better. Two days was an appropriate amount of time to explore this area. You can hit most of the primary trails in a day; the second day can be used to tackle the stragglers. Spend a full day here and then use up the afternoon of your second day hiking a bit more.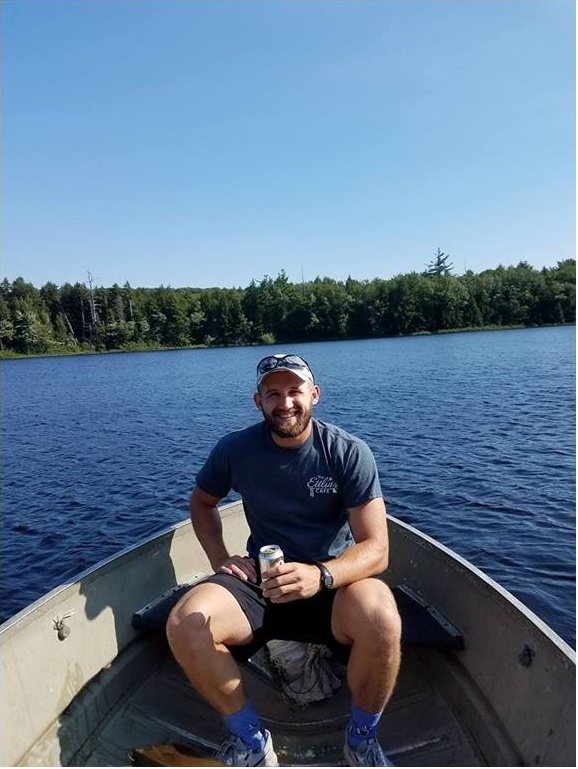 Day 3: Marquette
The next stop (day 3) on the journey was in Marquette. This is one of the "big towns" in the U.P. and a great stop for those that want to clean up after camping for a couple days. There is a booming nightlife here and lots of people to meet. Spend some time window shopping downtown and enjoy a hotel for the night. This is good for one day of your trip.
Day 4-5: Munising
After seeing civilization head over to Munising (day 4-5), this is another "big city" in the U.P. Spend some time window shopping and check out some of the cafes along the lakeshore. Do not miss Pictured Rocks Lakeshore! I would advise getting a campsite anywhere along the lakeshore, it will all be beautiful. The Pictured Rocks are picturesque scenes and bluffs along the shore.
Tragically, my friend and I thought we would be able to walk into one of these campgrounds and get a spot…it just so happens that we experienced the nightlife in Marquette a little too much, and had a later start than anticipated. So we missed all of Pictured Rocks as we had to venture inland to get a campsite. This was not a huge loss as it led to (arguably) one of my favorite portions of the trip… We ended up camping deep in the woods in an isolated campsite.
Here I experienced how silence can be deafening. I was truly alone.
Not an animal or insect to be heard, just my friend and myself. We took on a thunderstorm that night and carried out extensive non-rain dances around a dying fire and shouted at the sky for most of the night. We actually loved that campsite and secluded lake so much that we stayed there an extra day!
Have travel plans, but never be afraid to be flexible. You might just find yourself enjoying yourself the most after taking a wrong turn.
You really can do no wrong in the U.P. every campsite will give you a feeling of being more in touch with nature than ever before. In spite of making the day one of my favorites, if I were to go again I would spend 2 days at Pictured Rocks. Take a kayak tour of the rocks while in town, as well.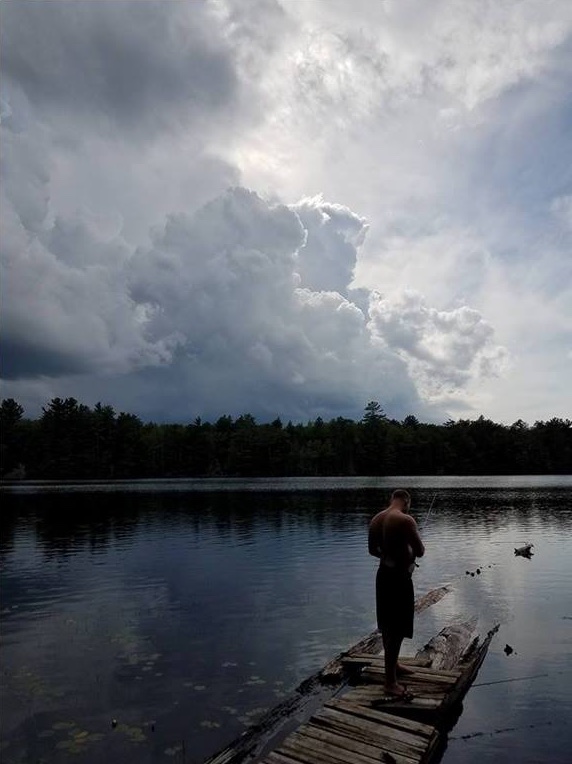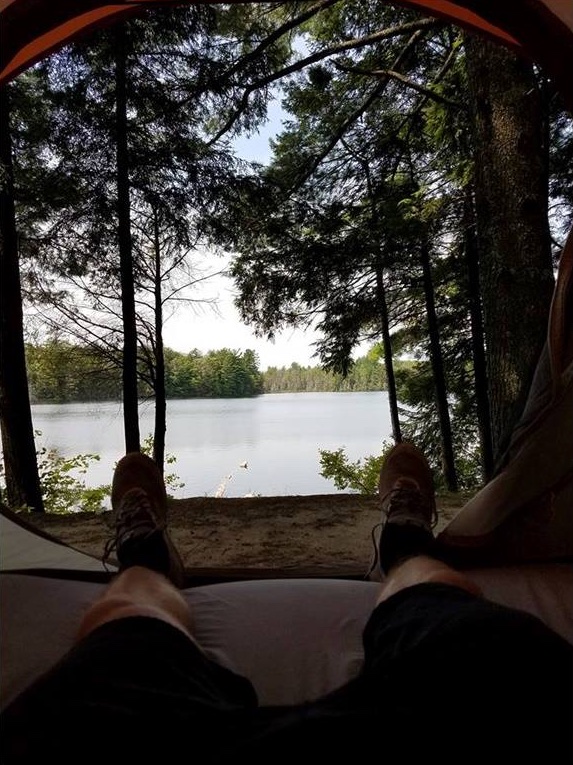 Day 6: Tahquamenon Falls
We then traveled to Tahquamenon falls. There are a lower and an upper falls. I would advise going to the upper falls if you have to choose, but both are worth the hike. On top of the upper falls sits the Tahquamenon Falls Brewery – a must! Hike 4 miles up the falls, through the mud (created by the moisture), and up steep inclines, all to get yourself tipsy for the way back down. They have tourist shops there, great beverages, and you can get yourself a Pastie.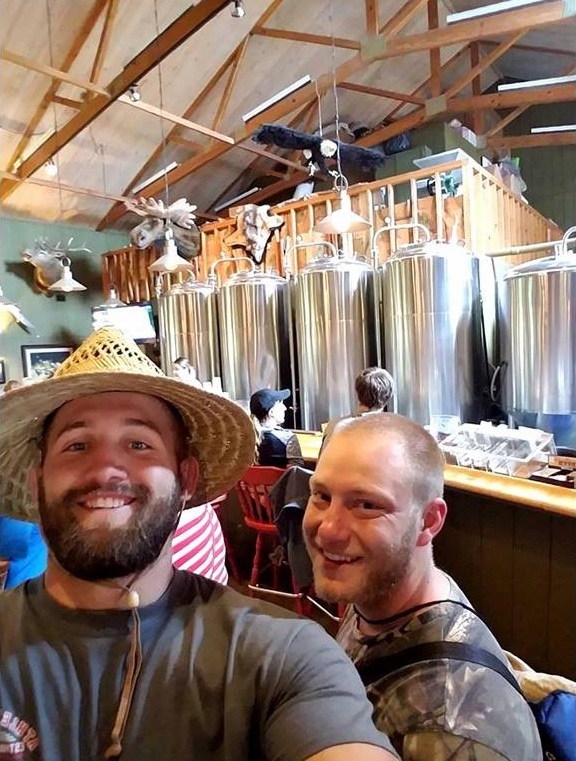 Camping in the area is car camping and more civilization friendly, but this is a nice change of pace after the deep woods camping of the other two camping portions. Hike through the afternoon here and then get yourself some firewood in town/on a back road and relax for the night. There are campsites all around the falls so choose your own and enjoy. There are many waterfall sites in the U.P. and on my next trip I want to visit more of them, however, I was told that the Tahquamenon falls are the premier falls of the region.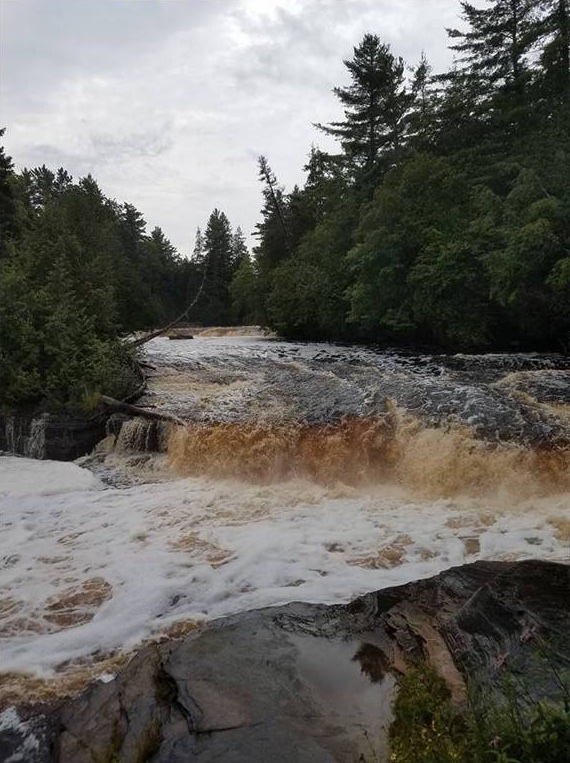 Day 7: Mackinac Island
The final day of the trip takes us into the heart of the U.P. tourist scene. Finish this trip with a day at Mackinac Island! You have to take a ferry to get to the island so leave your car behind at the ferry station because automobiles are not permitted on the island. Travel back in time with horse-drawn carriages and bicycles as the primary means of transportation.
The island is a tourist's dream. Lots of cuisines and cute diners, apparel/clothing stores, the best fudge the world has ever known, horse buggy rides, tandem bike rentals, ice cream shops, and so on. Boating in is a giddy experience – it almost looks as if you're entering a remote coastal town with all of the vibrant colored houses upon entry. Check out the governer's house and tour the ancient military base. My friend and I splurged for the tandem bike and took it out to scour every inch of the island. We ate far too much fudge and bought too many shirts. The energy of the place will get to you. Such a fun day trip and there are hotels/resorts to stay in. I would advise just making a day of it.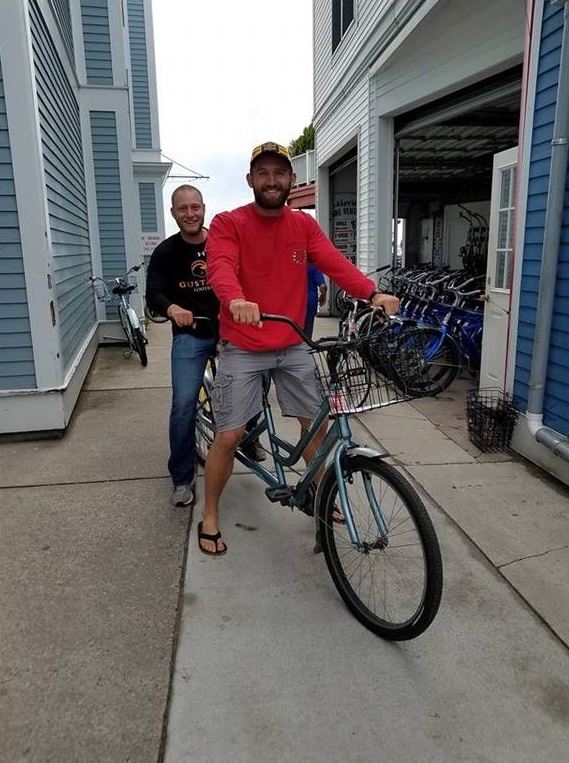 You can get to the island from the Upper and Lower Michigan on either side of the massive bridge that connects the two (you have to pay a toll to cross the bridge…lame I know). Ferries run on the hour.
If I were to do this trip again, I would give myself 10 days to fully immerse myself in the U.P. and I would spend 2 days at Pictured Rocks. Whether you love camping, are new to camping, or are trying to get into backcountry backpacking, this is the trip for you! This U.P. road trip is the perfect blend of deep woods isolation and urban exploration, with a wide range of attractions to see within a week.