One rainy Saturday afternoon, we decided to take our youngest boy to Chuck E. Cheese, located smack in the middle of Dillingham, Hawaii. I'm not sure about most parents, but I'm not fond of the crowd at Chuck E. Cheese on a Saturday afternoon – especially on a rainy Saturday afternoon. It feels like every other parent on the island of Oahu had the same idea, and the place was packed. Packed! Now, my sweet husband knows that I don't like crowds of any kind, and after a while in a crowded Chuck E. Cheese, ALL little tykes begin to look the same, sound the same, and scream the same.
Next door to this crowded Chuck E. Cheese is the Chinatown Marketplace, and my sweet husband told me to take a walk and check out the market next door. I gladly obliged!
Visiting a Hawaiian Chinatown Marketplace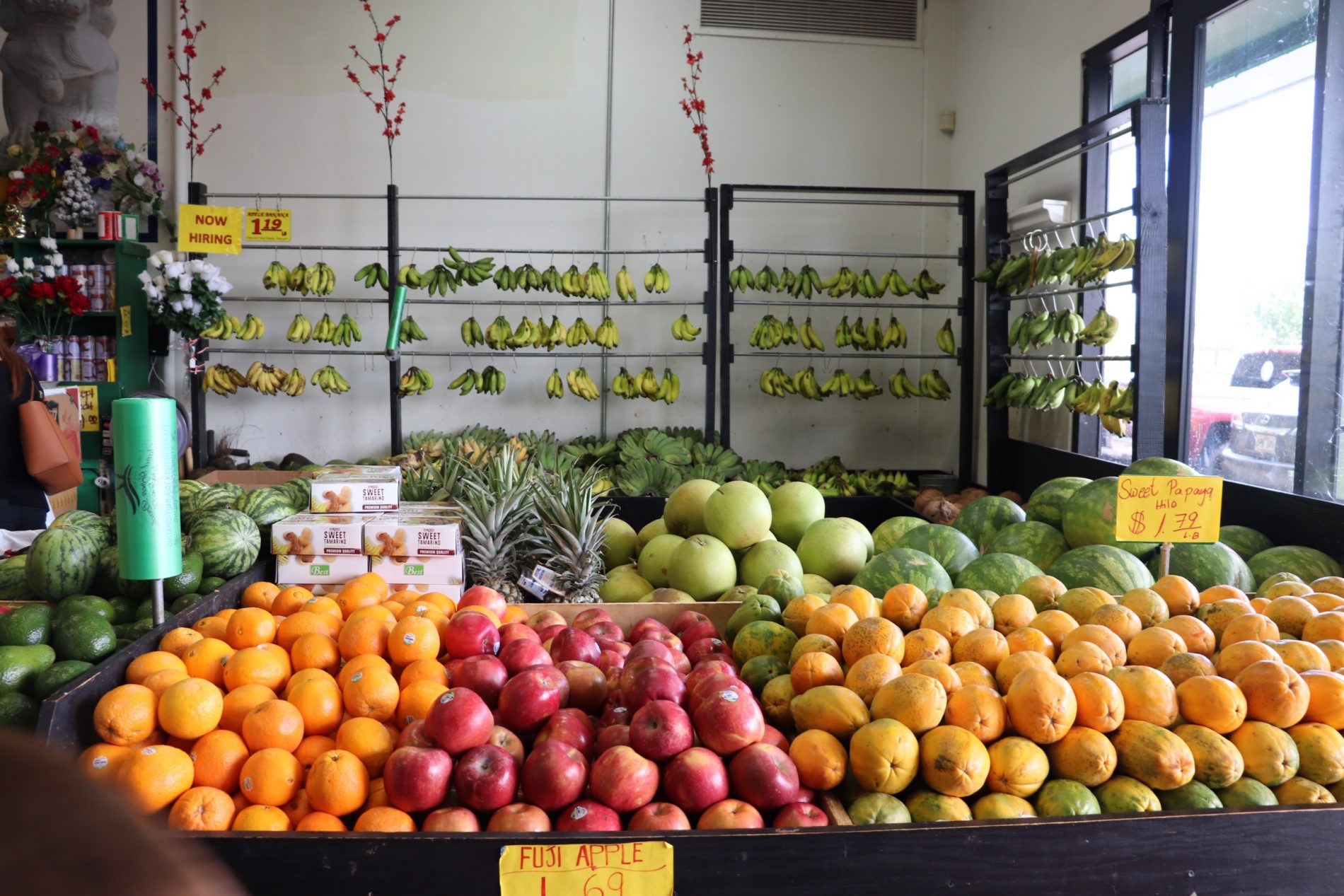 As soon as I walked in, the exotic smells hit me. Sweet fruit, fresh vegetables, fish, meat, and more! It looked just as I imagined: the bustle of local folks from the neighborhood putting in their orders for fresh beef, fish, pork, as well as items that you wouldn't usually find in your local Safeway, such as tripe, chicken feet, and pig feet. The fish were amazing: Nimpachi, Uhu, and many different kinds of freshly caught fish!
The fresh produce was almost overwhelming in its abundance, but it was wonderful! Pomegranate, bananas, apples, corn, green beans, pumpkin, squash, and so much more! I walked out with so much great produce and was ecstatic.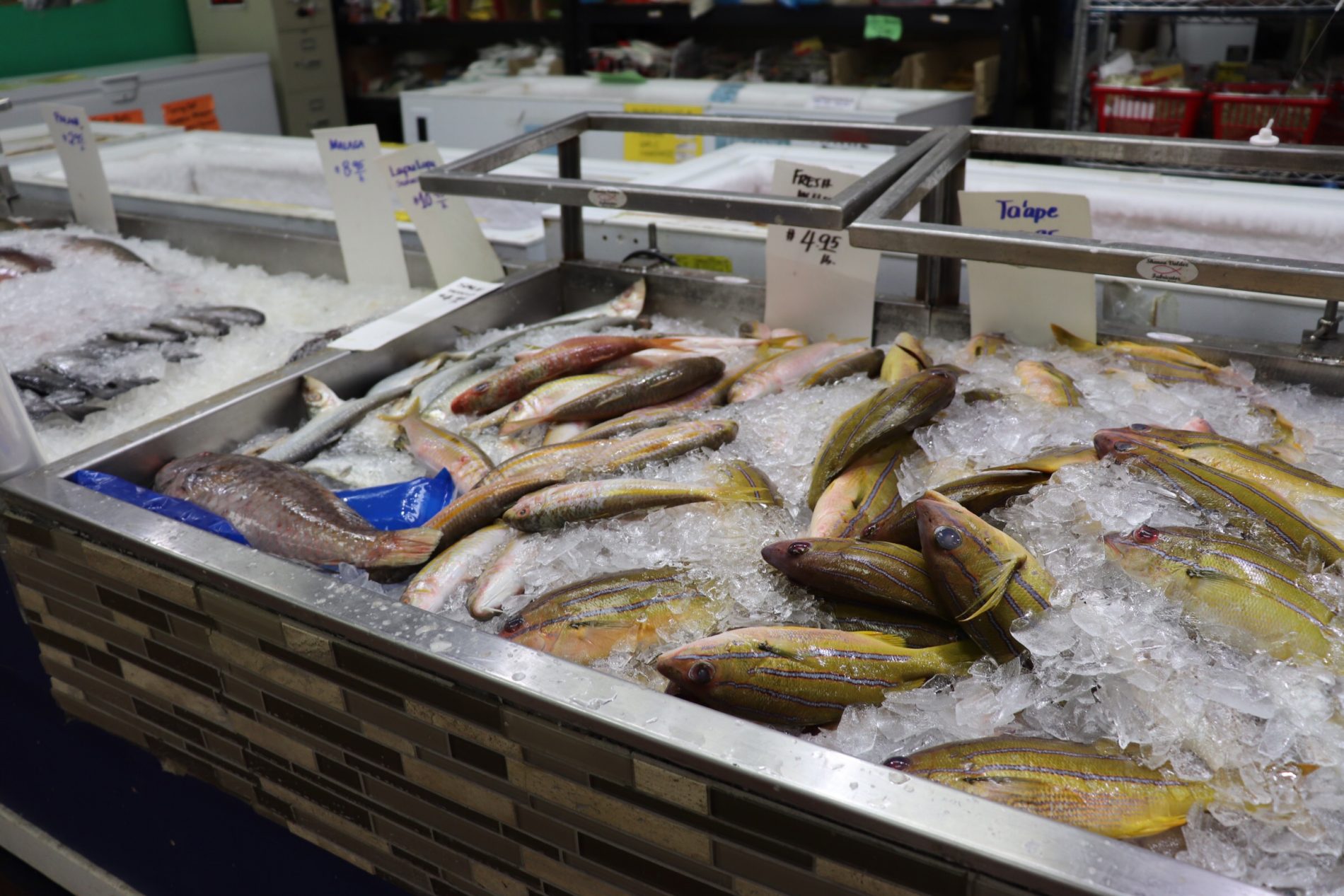 There were also Asian goods, candies, skin care products, and other items that were shipped in from the Philippines, China, Korea, and Japan. I walked to the skincare counter and bought the best sweet-smelling papaya soap.
I walked into every vendor's station, checked out every corner of the market, and took in all the sights and sounds. It was invigorating and a great way to spend an afternoon. I made out like a bandit, and because the produce was from local farmers, the prices were reasonable. I bought green beans, bananas, broccoli, and lemons. I also wanted some pomegranate, but the one grocery bag that I had brought with me (totally unprepared) was already full.
Diversity and the "Aloha Spirit"
Visitors coming from abroad may find the unique diversity of the Dillingham Chinatown Marketplace interesting – here you'll find several different cultures, all in one place. These cultures are sharing both backgrounds and differences through their merchandise, all within one market. There are Filipino, Korean, Vietnamese, and Thai goods spread around various vendor stands throughout the marketplace. The diversity makes this location stand out from other Chinatown marketplaces in other cities. Best of all, you'll find not only Asian cuisines and goods but also some Hawaiian products for sale.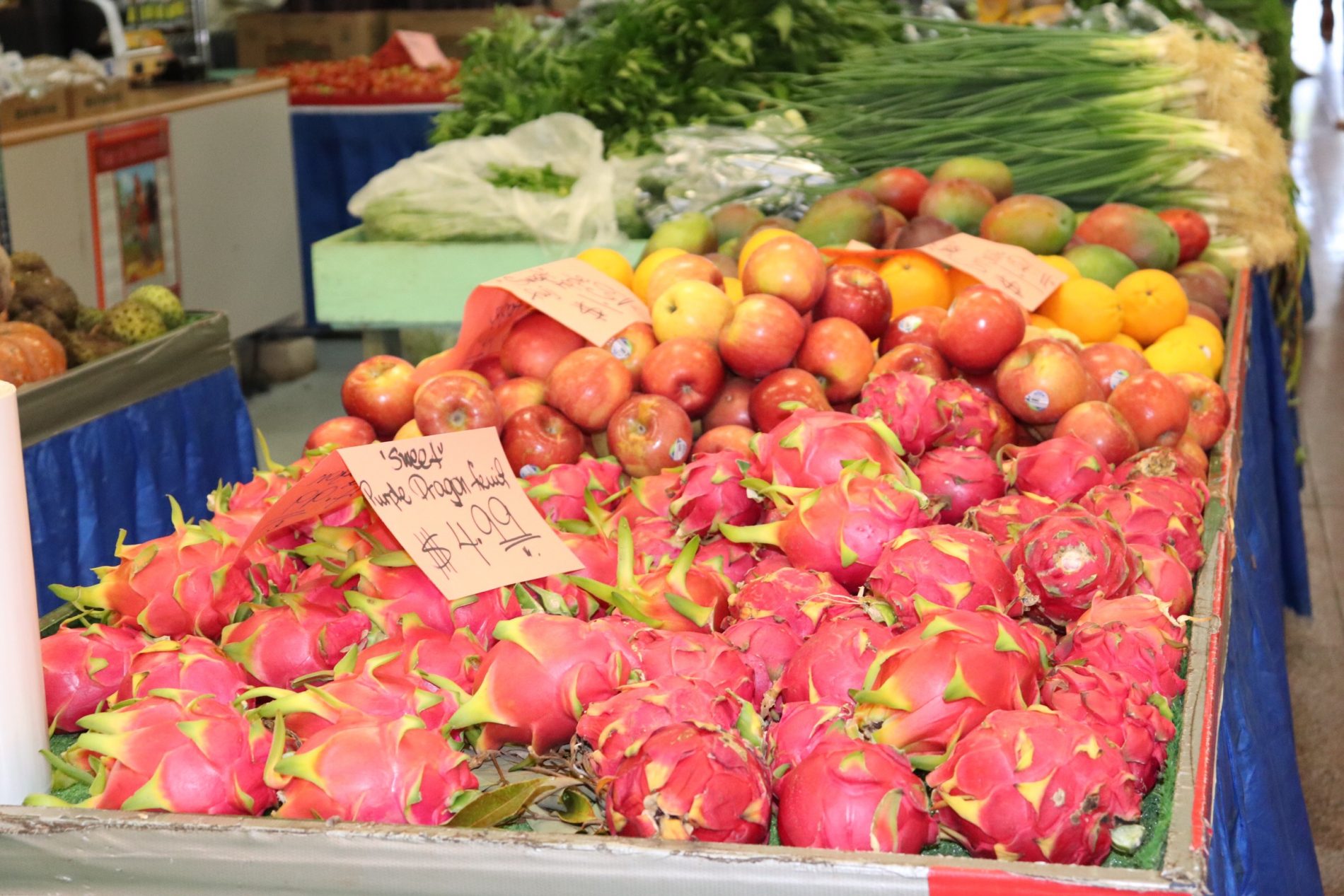 The diversity in the marketplace is typical of Hawaii – it symbolizes Hawaii in its purest form. The variety here in Hawaii is what brings the Aloha spirit alive. The Aloha spirit was alive and well in the way the vendors were helping each other. When another stand was in need, vendors would run over and help out in any way that they could.
Next time you find yourself in Dillingham, Hawaii – Kalihi Shopping Plaza – be sure to visit the Chinatown Market Place to find yourself lost in an array of fresh produce, fresh fish, and local goods. Trust me, it's the best way to spend a Saturday afternoon.