Backpackers have traditionally been at the vanguard of tourism. The more adventurous budget travellers will often go to the sort of places that remain untouched by posh resorts and package deals. Their curiosity will often take precedence over comfort, cleanliness or caution. To put it bluntly, they're nosy.
Some countries' governments don't seem that keen on nosy backpackers. Saudi Arabia doesn't even issue tourist visas (although you can get a different type of visa for red sea diving packages and – with difficulty – transit visas). North Korea will only let you visit on an organized tour and then will only show you what they want you to see. Bhutan also normally insists that visitors come on expensive organized tours, but it's possible to get around this if you have an invitation from a member of the Bhutanese royal family! For most places in Libya you need to be escorted by an official guide but this isn't necessary if you're only visiting Tripoli (although you will still need to arrange an expensive visa through a Libyan travel agent). You also need to be escorted by an official guide to get a tourist visa for Turkmenistan but it's relatively easy to get a five day transit visa. Other countries might let you in more easily but not seem that inviting; Afghanistan, Somalia, The Democratic Republic of Congo, Iraq etc (although you can actually visit the relatively safe Kurdistan area of Iraq without even a visa).
As some countries descend into civil war, famine and pestilence, others are opening up and becoming more accessible. The ruling powers in countries such as Myanmar (Burma) or China might not be that keen on degenerate backpackers corrupting their youth with Western ideals of freedom and democracy but travellers are tolerated for one good reason – tourism brings in money.
Here are some of the best new destinations to open up to affordable independent travel:
Albania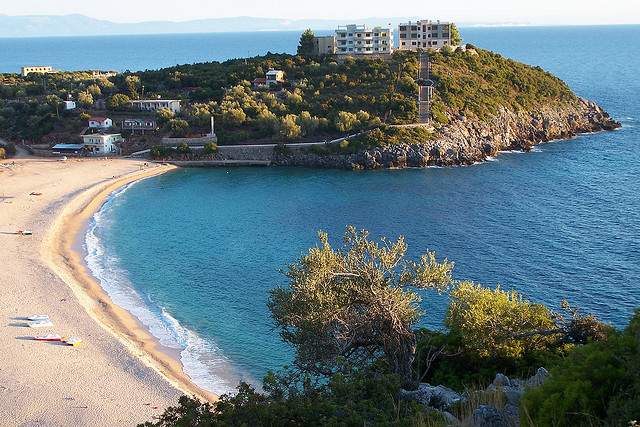 Not very long ago Albania was strictly off limits for independent travel. The only way to visit was through a costly organized tour. Sailors from nearby Corfu were terrified of being forced to land along the Albanian coast, in case they were arrested as foreign spies and carted off to some kind of Gulag. It was considered to be the last great bastion of European hard line communism. That's all over now. Westerners no longer need a visa and hostels and budget accommodation are starting to sprout up all over the place.
Albania is still great value and offers everything from elegant Ottoman mansions in snow capped mountains, to ancient Greek ruins and near deserted Mediterranean beaches. The last few years have seen dramatic improvements in Tirana, the capital city, as the once notoriously pot holed streets and pavements have been seriously upgraded (although the famous concrete bunkers still pop up in some very odd places as they're so difficult to demolish). Albania still retains a strong flavour of its own and remains several steps removed from even most of Eastern Europe. It might be a while until Albania becomes really Westernised, and gets their first official McDonalds, but they do have a MacDonalds (with the same 'golden arches' logo). They also have a fake version of KFC but it only serves kebabs. There might be a few legal issues to sort out before they're asked to join the EU.
More: Eight Reasons to Move Albania to the Top of Your Travel List
Algeria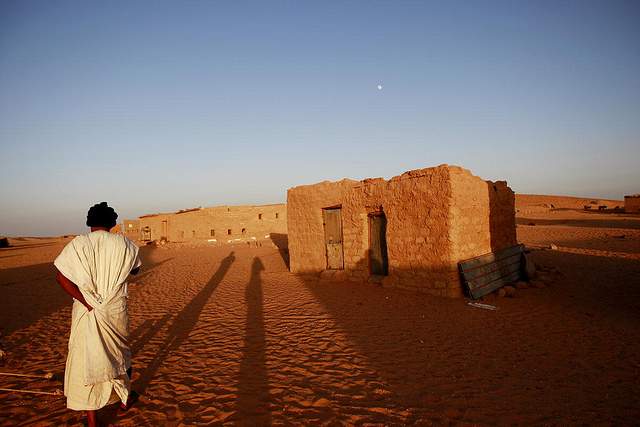 During the ten year long civil war – in which something like 100,000 Algerians were killed – Algeria was strictly off limits for tourism and even until very recently you could only visit if you went on an expensive tour and were escorted by an official guide. It might be an exaggeration to say that everything has now changed and that all of Algeria is completely safe but independent travel is now possible. You need to have a booking with a hotel and provide plenty of support evidence to get a tourist visa but it can be done (the easiest and cheapest option is probably to get a cheap flight into Tunisia and then cross over from there – the border with Morocco is closed).
Algeria is a vast country with everything from ancient Roman ruins and undeveloped Mediterranean beaches, to grand colonial architecture and great swathes of the Saharan desert. Sooner or later, the people in power are going to realise that tourism could earn them a lot of money and greatly contribute to solving their chronic unemployment problems. If they started to promote Algeria's attractions and made it easier to get a visa then Algeria could truly explode (bad choice of words).
Macedonia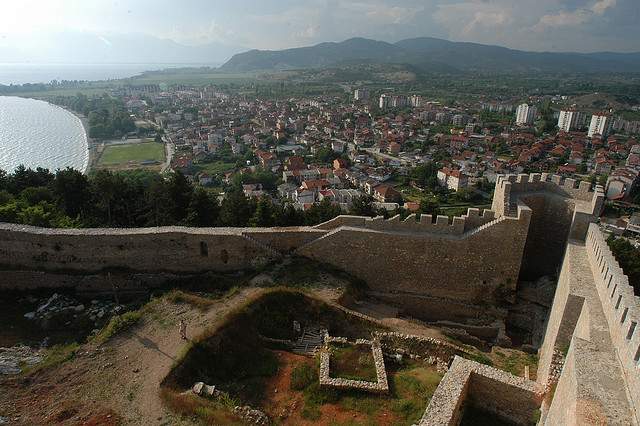 Macedonia boasts medieval walled cities, great lakes and vast numbers of architecturally distinctive churches and monasteries. The people are friendly and even popular tourist destinations such as Lake Ohrid are incredibly cheap for Europe (ten euros a night for a pleasant double room with cable TV). It's easy enough to travel overland into Macedonia from Kosovo or Albania but the lack of cheap international flights mean that it can only practically be visited as part of a larger trip through the less popular parts of Eastern Europe. If Easy Jet or Ryan Air started flying into Macedonia's capital, Skopje, then everything would change overnight.
Oman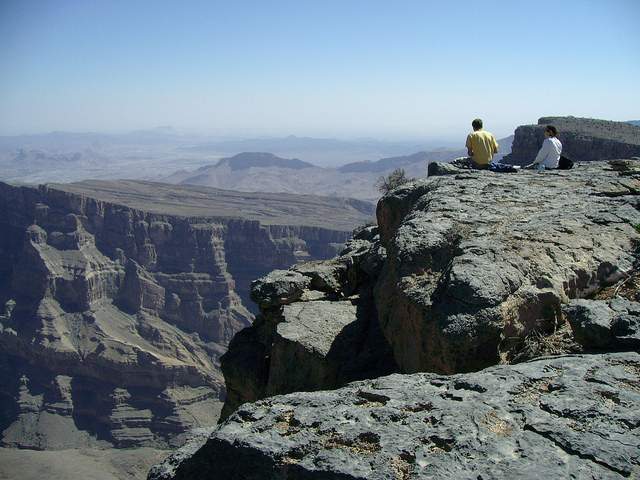 Not many people would choose to visit Oman as their primary tourist destination but it's likely to become increasingly popular as a stopover between Europe and other parts of Asia. If you are going to stop over in expensive Dubai, then it's easy enough to get a bus down to Oman's capital, Muscat. Western nationals can get an inexpensive visa at the Omani border. If you are flying to somewhere else with Oman airlines then you could also pay a small surcharge to stop in Muscat for a few days.
Muscat may not be as well set up for tourism as Dubai, but it's cheaper, friendlier and more interesting. As well as the usual desert and incredibly rocky mountain scenery, Oman also has more than its fair share of castles and mosques, and heaving, atmospheric bazaars. There's not yet much in the way of budget accommodation but sooner or later somebody will decide to own up a backpackers hostel. Once that happens, others will soon follow.
Ukraine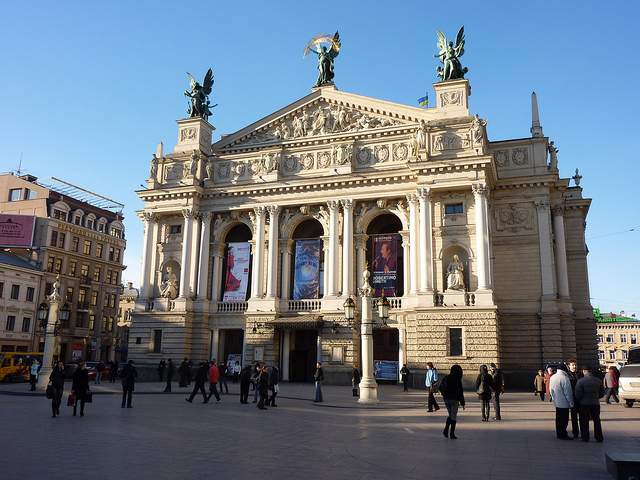 Unlike Russia or Belarus, western nationals no longer need a visa to visit Ukraine. You can get a cheap Easy Jet flight into Krakow in Poland and then get the train to near the Ukranian border. From there it's a short bus ride to Ukraine's third largest – and arguably most popular – city, Lviv. You could also get Easy Jet flights into Budapest and then get the overnight train. Ukraine still seems very soviet. The cities still have state sponsored circus's and puppet shows in crumbling but permanent buildings. Outside of the cities, many people still grow their own turnips in their front gardens. Most of the old ladies wear head scarves and lots of the middle aged ones sport bad dye jobs. The young people are different, though – the teens in Ukraine aren't that different from the teens in Poland or Hungary. It is the differences, however, that make Ukraine worth visiting.
As with Macedonia, there is still a lack of cheap direct flights, and language can still be a problem, but Ukraine still has something different to offer the curious traveller. Given that it's so close to the more popular parts of Eastern Europe and that decent hostels can easily booked through the internet, it is bound to become increasingly inundated with those of a nosey nature.
More travel stories, artcles and photography at www.tomcoote.net