Hawaii is well-known for beautiful beaches, a stunning surf community, vibrant culture, and a welcoming tradition. But did you know about the unique Hawaiian snack scene? These are a few snacks that locals have come up with; some salty, some sweet, some downright strange to foreigners! Be sure to try at least a few on your stay in the islands.
#1. Spam Musubi
Spam Musubi is a little mini-meal on the go, well-known among local Hawaiians. It consists of fried spam with rice and teriyaki sauce, wrapped up in Nori or dried seaweed. Look, we all know that if you're not used to the spam delights that we have here in Hawaii, then Spam Musubi does not sound appetizing at all. We get it. However, if you're in the islands, do as the islanders do and give it a try. You will NOT be disappointed. Spam Musubi is a great snack for an after swim/surf session while toweling off. It is quick to make, easy to find in shops, and extremely portable to carry around. I carry these around with me so that I always have something to eat for my boys, who always seem to be hungry. Here's a recipe to get you started with Spam Musubi.
#2. Shaved Ice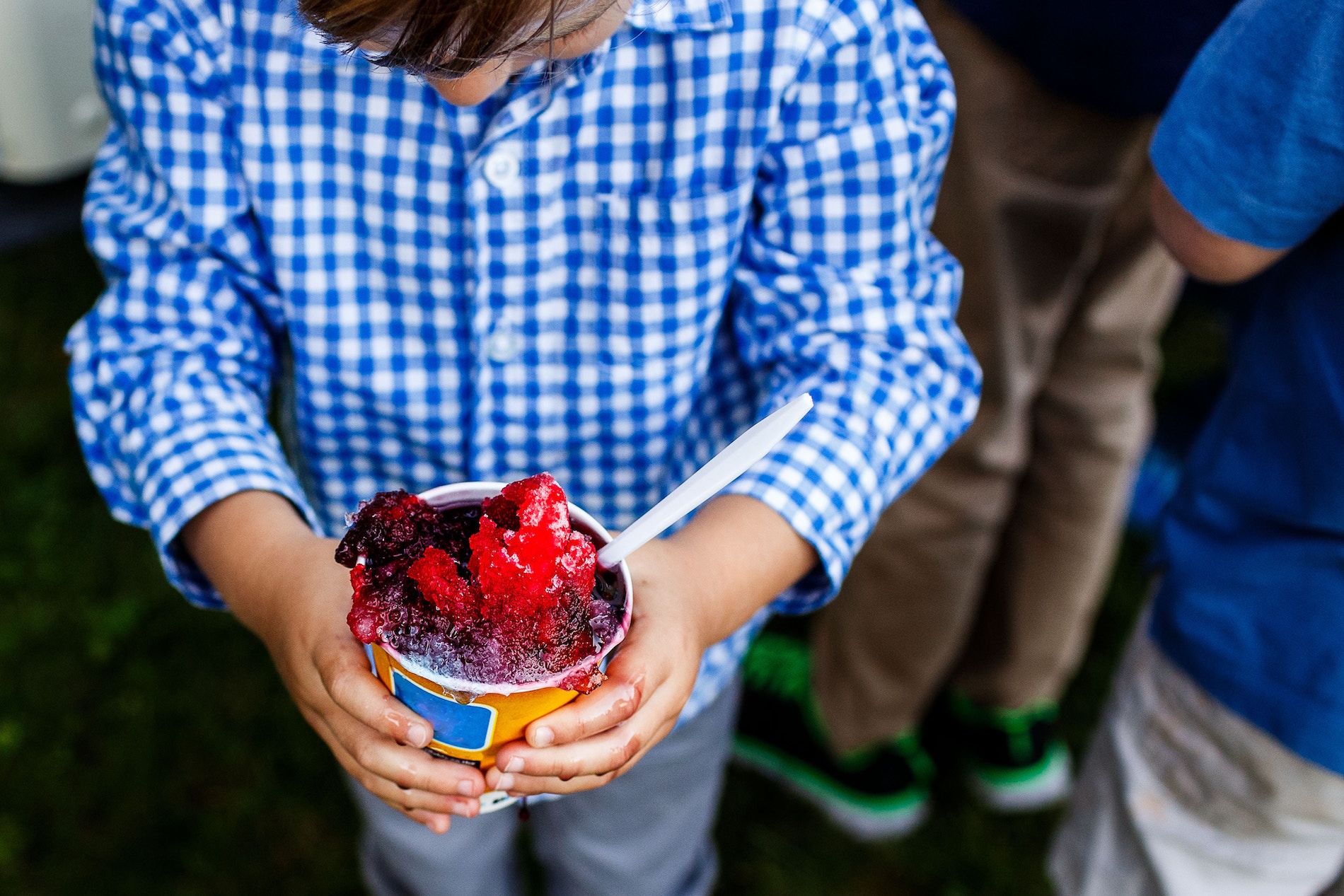 Photo by Danielle MacInnes on Unsplash
Shaved Ice is one of those snacks that started out simple and grew to impressive extremes. What used to be your basic shaved ice cone with a sugar syrup mixed in can now be gigantic in size. Once served as-is, now you'll find it comes with a variety of creative additions, such as azuki bean (sweet beans), ice cream, condensed milk, and more! There are a few places that make the best shaved ice, such as Waiola and Matsumoto's, to name a couple. Barack Obama and family are frequently photographed in Haleiwa snacking on shaved ice in front of Matsumoto's when they are on vacation. Have you really been to Hawaii if you haven't had shaved ice?
#3. Crack Seed (Li Hing Mui)
This snack is a favorite among locals. Crack seed is made of dried, fermented plums that have soaked in salt and sugar, and li hing powder, making it sour, salty, and sweet at the same time. It's a delight and a favorite among both locals and visitors. There are various crack seed stores around; however, the simplest way to find these snacks is to check the local Target here in the islands, or even the Walmart. My favorite Crack Seed brand is Salty Seed, and I treat myself once a month to a bag of these treats.
#4. Li Hing Sourbelts
Speaking of Li Hing snacks – Li Hing sour-belts have become a sensation among locals. These little candied snacks are so loved; they are in literally every grocery store here. Li Hing Sourbelts are sour, sweet, and delicious. They come in flavors such as strawberry or watermelon. Think sour patch kids, but in strips and dipped in a uniquely Hawaiian sour/sugary powder.
#5. Li Hing Pineapple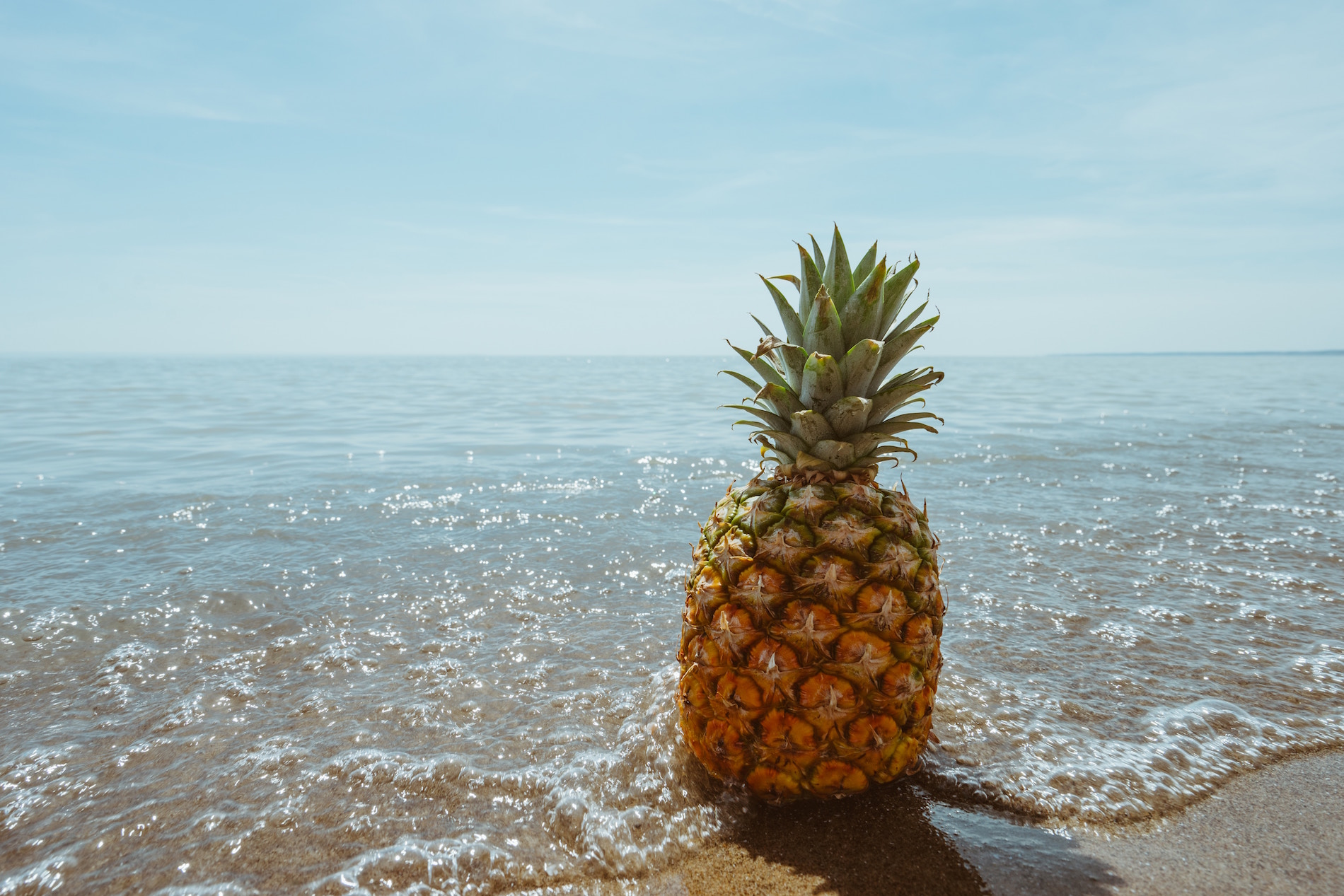 Photo by Pineapple Supply Co. on Unsplash
Have I mentioned that we locals absolutely love Li Hing powder? We put it on everything, including our fruit. If you're looking for a properly local foodie experience, start with Li Hing powder. A favorite among locals is sprinkling Li Hing powder on our pineapple. It makes an already tasty fruit even tastier. The pineapple is juicy and super sweet, so the added tang from the Li Hing powder gives it that little extra that puts it over the top. You can find this at the Aloha Stadium Flea Market, at the various fruit stands there.
#6. Hurricane Popcorn
This snack is one of my favorites, no contest. We take a simple snack like popcorn and add our favorite ingredients to it, making it extraordinary. Colossal amounts of furikake (seasoned, dried, bits of seaweed) and arare (flavored rice crisps) are added to the popcorn and mixed all together for the real Hawaiian popcorn experience. The locals here do NOT eat popcorn without one or both of these treats thrown into it. The movie theaters in the islands even sell arare to add to your popcorn.
#7. Cone Sushi or Inari
Inari is a local favorite, sold at all the delis and even at your local 7-11. Inari is sushi-flavored rice with bits of carrot, all wrapped up in a tofu cone. It's delicious. It's sweeter than regular sushi because of the flavor of the wrapping. All in all, it's a great snack to have around.
#8. Li Hing Mango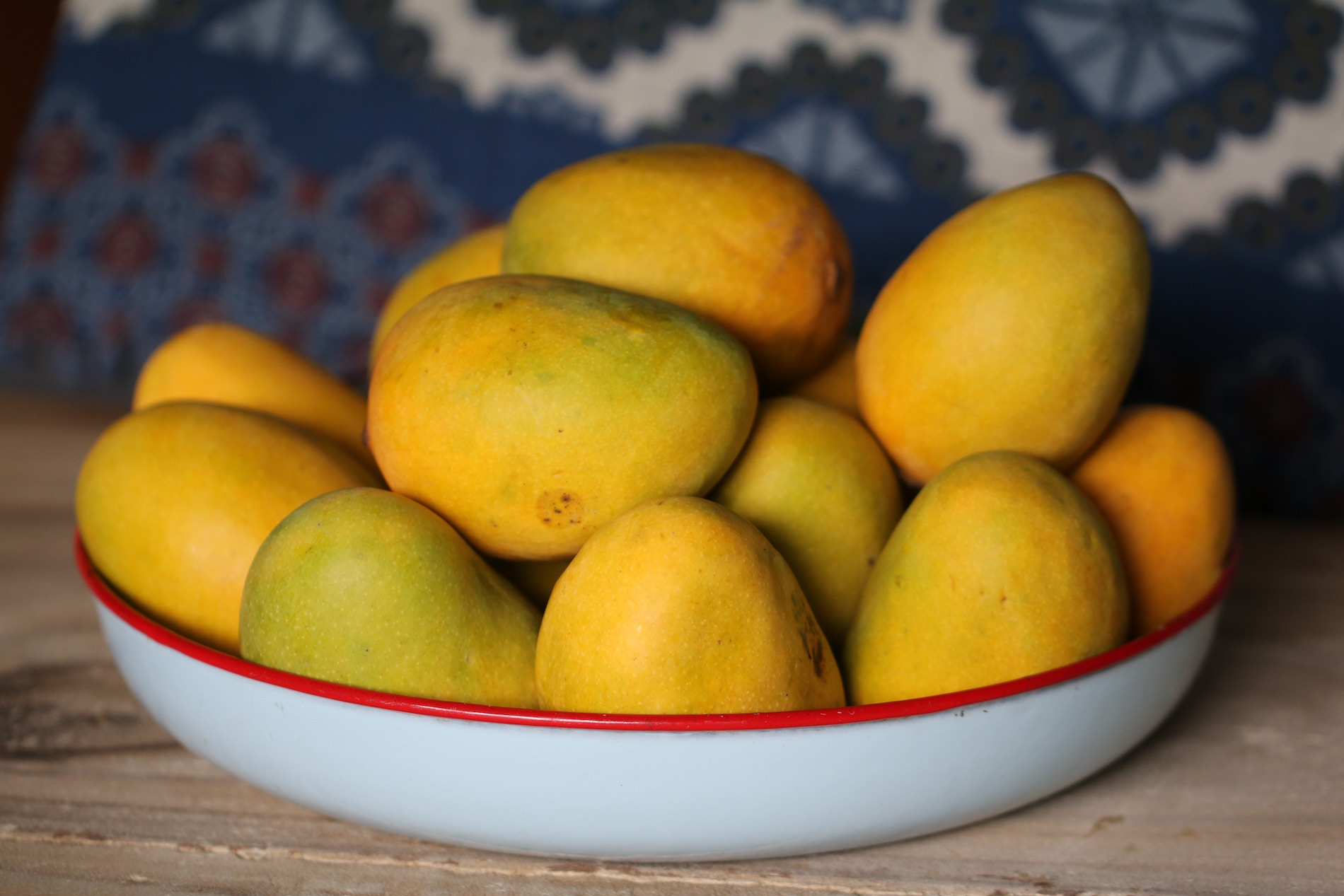 Photo by HOTCHICKSING on Unsplash
Remember when I said locals love Li Hing powder? Li Hing Mango is another favorite use for Li Hing powder among locals, but instead of being put on fresh fruit, like pineapple, we sprinkle Li Hing powder on dried mango, making it a tasty snack that we can have around the house and which does not require refrigeration. Li Hing mango could be a great snack to bring along instead of trail mix while exploring the islands. My brother in law is from VA and loves this snack. He eats a bag every day!
#9. Vinegar Mango
The locals here take the fruit we have in the islands and create very different ways to serve them. There is no shortage of mango here in Hawaii, and sometimes we cannot wait until the mangos are ripe. This snack takes green mango cut into strips, and soaks them in a sauce made from shoyu (soy sauce) and vinegar. It is very sour, and an acquired taste, but so delicious! If you're traveling through Hawaii and come across green mangos, give this a try.
#10 Mochi
I saved the best for last! We love mochi. We LOVE mochi. Mochi is a sweet, rice and sugar dessert from Japan. We make ice cream with it and even stuff mochi with PB&J, fruits, and more! You'll find butter mochi, strawberry mochi, banana mochi, and the list goes on. If you're ever in the islands, go to your local shirokiya and try their mochi treats! Other local grocery stores and small mom and pop stores (hole in the wall) will have mochi treats as well.
Hawaii has dozens of unique snacks and dishes just waiting to be discovered – this list only scratches the surface. Don't miss the opportunity to get in on some Hurricane Popcorn or Crack Seed while exploring the islands. And of course, we'll have to chase after you if you leave without putting Li Hing powder on one of your snacks!