The basics
The most important thing all tourists need to know, and most don't until visiting a tour operator, is that the name Salar de Uyuni (or Salt Flats) Tour is a bit misleading. While all tours do indeed visit the Salt Flats, which is the supposed highlight of the tour, that is only part of either a three or four day trip.
If I was in charge of Bolivian tourism (come on, I know someone out there wants to give me this job), I would rename it a Tour of Southwest Bolivia. You cover a lot of ground on this trip and see a myriad of landscapes, lagoons, wildlife, mountains, geothermal activity, and of course, the salt flats themselves.
There's a lot to know before booking, and this guide and these tips will help any traveler when booking his or her adventure.
Where to begin your tour?
Before arriving in Bolivia, we just assumed that all Salar de UYUNI tours began in, you guessed it, Uyuni.
That is not the case; however, as it is also possible to start your tour in the more southern city of Tupiza (you can also start it in northern Chile if you're coming from that direction).
We decided on Tupiza, but everyone is different, so let's go over the pros and cons of each.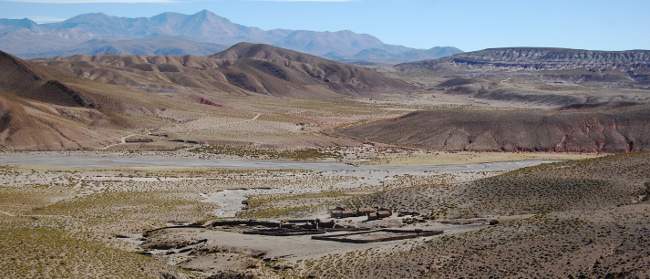 Uyuni
Cheaper– How much money you spend is obviously important, and most tours out of Uyuni are cheaper because they have less miles to travel
More options– Being the more popular place to begin your tour, you will have more options when booking, although I've heard they all offer relatively similar itineraries, so each person would view this as being a pro or con differently.
Itinerary– This is the big one which had us ultimately decide to head south to Tupiza. Tours based out of Uyuni visit the Salt Flats the first day, then continue on to the rest of the tour before returning back to Uyuni.
Number of people in the tour– I'm not sure if this was just coincidence, but every single jeep we saw during our four-day trip which originated in Uyuni had 6 tourists in the group, plus the guide and cook. That's 8 for all you non-math majors out there, which can get cramped if you're spending 12+ hours in a jeep for three or four consecutive days.
Tupiza
More expensive– It is more expensive to go from Tupiza, mainly because the drive is further and covers more ground. People going from Tupiza do see and experience more though.
Less options– Tupiza has less options, but as stated earlier, most tours seem really similar, so it's honestly just a matter of having a better chance to get a company you really, really like. Prices do vary though, so even though most tours seem to offer the same things, shop around.
Itinerary– The salt flats are visited on the last day of the tour, which, in my humble opinion, makes the most sense. You don't go to Machu Picchu then hike the Inca Trail, so wouldn't you want to save the main attraction for last? The first three days, while absolutely spectacular, aren't quite as great as the Salt Flats themselves.  Tupiza itineraries end in Uyuni, but since we were heading south into Argentina after our tour, we rode back to Tupiza with our guide and cook for no extra charge.
Number of people in the tour-We had four passengers in ours, plus our guide and cook, and that was plenty. I couldn't imagine having two more people plus all their stuff. It really would have changed our experience if we were uncomfortable most days.
Tour Operators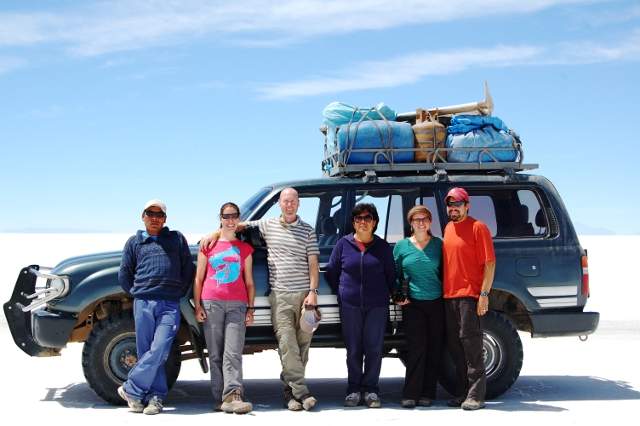 As with most really touristy things, the options are limitless for tour operators. Unfortunately, this is Bolivia, so infrastructure and poverty both play a part in choosing a tour operator. Salt Flat tours are a known money-maker, so that means shady companies looking to make a buck. Obviously there are plenty of legit companies, but finding accurate and consistent reviews can be challenging.
Things to look for
English guide– We were told our guide spoke conversational English, but that was simply not the case. It wasn't a big deal for us since our Spanish was vastly improving and the need for a guide wasn't as crucial as, say, the Inca Trail. The beauty and wide variety of the landscape was the highlight, while historical information was secondary. If you are hoping to learn a lot about your surroundings and don't speak Spanish, demand to meet him before signing up. Don't just trust your tour operator.
Price– We talked to several companies before deciding to go with the company who had an office where we were staying, La Torre, but prices did vary quite a bit, more than we expected.
Cost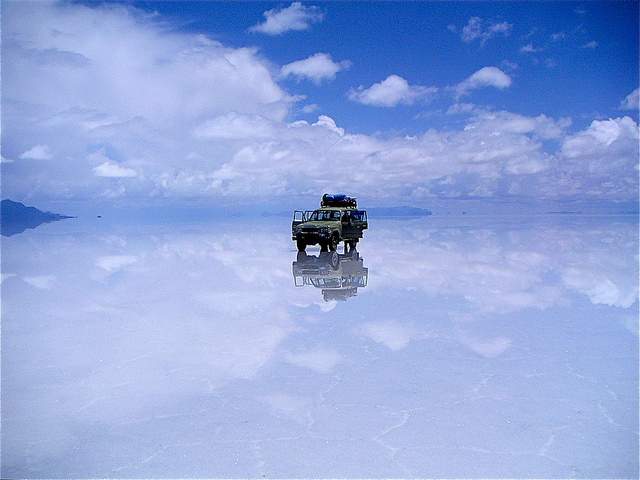 All tour operators are different, and in a place like Bolivia, prices vary wildly, and you generally get what you pay for. Remember that the price will be different (it should be cheaper) if you begin your tour in Uyuni.
The standard tour with La Torre, which goes from Tupiza to Uyuni in four days and stays in "rustic" accommodations, is:
$420USD/person for a 2-person group
$280USD/person for a 3-person group
$210USD/person for a 4-person group
$180USD/person for a 5-person group
If going with this particular tour group, you can now pay more for an English speaking guide ($100USD per group). You can also pay more for better accommodations, though I'm not sure what "better" means; it is Bolivia. We were not offered either option when we went (which was several years ago).
What does the price include?
Food– All food, from lunch the first day to lunch the fourth day, plus water, coffee, and tea, is included in the price.  The food was fine, nothing to write home about, but not bad either.  Just fine.
Accommodation– Very basic accommodations for all three nights is included. We did sleep in the same room as the other two people in our tour, which was fine because they were great, but private rooms were not available for our particular tour.  Accommodations were very rustic, though, and the bathrooms were not attached to any of the rooms we stayed in.  One was private just to the four of us in our group, and two were shared with everyone else staying at the same place (other tour groups).  Again, accommodations were fine; nothing great, but certainly not bad.
Transportation– All transport is included, from Tupiza to the ending in Uyuni. We even wanted to come back to Tupiza since we were heading south into Argentina, and they did not charge extra.
What is NOT included?
Tip– The driver/guide and cook really do everything for their customers, from loading and unloading the jeep each night to cooking all meals, so a tip is much appreciated.
Alcohol– The second and third nights' accommodations had small restaurants where alcohol was served. Obviously this was not included, so if you plan on boozing it up a bit, bring some cash.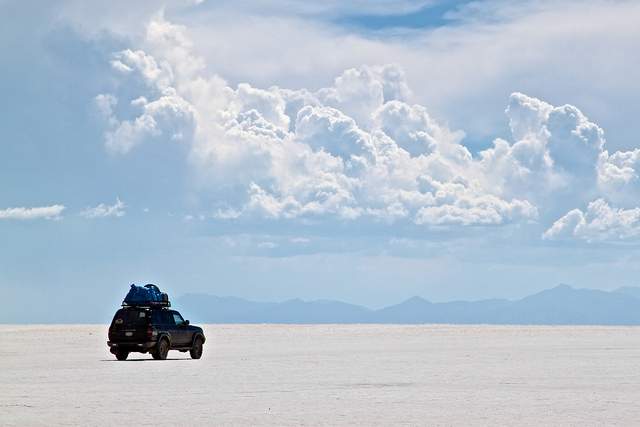 What to pack?
The altitude during much of the four day tour is pretty high, so it does get cold, particularly at night, no matter what season.
Clothes– A hat and glove are a necessity at 16,000 feet (nearly 5000 meters). If traveling during rainy season (November-February), come prepared with a rain jacket or poncho. Accommodations are very basic, so this means no heat and a lukewarm shower, so bring some warm clothes.
Footwear– A bit of walking is done, so a nice pair of walking shoes or boots is nice, but this isn't a trek, so fancy hiking boots aren't necessary to your happiness. Something comfortable for evenings when you're just relaxing is a nice thing to have.
Food– All customers are fed pretty well with both meals and snacks, but a few familiar snacks are always nice to have, especially when spending your days riding around in a car.
Itinerary (from Tupiza)
Itineraries from Uyuni will be different, and this is just a short synopsis of what you'll be seeing during your four day trip.
Day One-Leave Tupiza at 9am and drive all day. The first day is spent driving until darkness, stopping at little towns along the way, giving new meaning to the phrase "We're in the middle of nowhere." While not passing any of the highlights we would see in the coming days, it was a beautiful drive that gave us a nice taste of what was to come.
Day Two– An early morning saw us driving while still dark, which also meant we got to see the sun rise amidst the beauty of southwestern Bolivia. Highlights of day included: rescuing a llama (not everyone will get this opportunity, fortunately), seeing several different-colored lagunas, a dip in a geothermal "hot tub," and plenty of pink flamingos and other wildlife.
Day Three– Another early morning saw us visit more lagunas, see some out of this world landscapes that had us questioning what planet we were truly on, geysers and a volcano, unique rock formations that had us acting like kids on a playground, finished off with a stay in a salt hotel, which is exactly what it sounds like.
Day Four– The highlight, the big kahuna, the Salar de Uyuni themselves. While everything else we saw on our four day trip through the lunar-like part of this beautiful country had us gasping and nodding in delight, the Salt Flats were simply awesome, and we were all ecstatic that we saved it for last.
Adding Bolivia to Your Long-Term Trip
If you plan on traveling in South America during your long-term trip, the Salt Flats are one of the highlights of the entire continent. And Bolivia as a country is a fantastic one to add to your larger trip, as it has a natural beauty that is unmatched and is dirt cheap to travel.
Check out this multi-stop itinerary below that has a big South American leg to it, including nearly a month in Bolivia.
With a free BootsnAll Membership, you can gain full access to Indie, our multi-stop airfare engine, where you can build, price, and book your own big trip!
Read more about traveling in Bolivia:
Have you been on a Salt Flats Tour in Bolivia? Where did you begin your journey? What tour group did you go with? Comment below to share your experience with our community.
Photo credits: Ali M Martin, all others courtesy of the author and may not be used without permission.