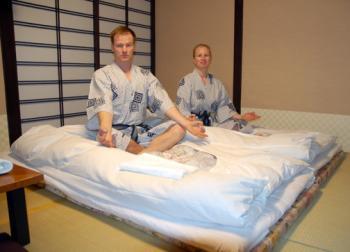 Most visitors come to Tokyo, Japan for the springtime blossoms or the fall colors, but winter in Tokyo can be a special, as well as a cheaper time to visit.
It's difficult to avoid crowds in one of the largest cities in the world. The metropolis has nearly 13 million people living in its 23 wards, 26 cities, 5 towns and 8 villages. But the periodic cold and gray winters in Tokyo keeps away most tourists and makes it a great time to view everyday Japanese life.
As a commuter society, life in Tokyo revolves around the transit system. Most shopping, socializing and eating is done in the large metro stations that are all under one roof. Any of the stations, particularly the large stations such as Tokyo, Ginza, Ueno and Otemachi will have a multitude of malls, grocery stores, bookstores and restaurants.
Using the rail system to get around the city is the most convenient and cheapest form of transportation. The system is also sparkling clean with no trash or graffiti. All directional signs, lines and stations are in English. Just be sure to get a map of the system: the most common and popular stops being included on the JR East system. Additionally, memorize which station your hotel is at and which station you need to get to. The most convenient form of transit payment for visitors is the Passmo or Suica card, which is similar to a debit card you purchase with a refundable deposit and load up with cash. Each station you exit will deduct a certain amount from your card.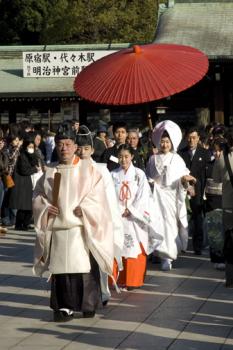 Even though Japan is a high-tech society, commerce is still primarily cash-based. Not all restaurants or shops take credit cards. Carrying a large amount of cash with you is not considered odd or dangerous. Tokyo is a clean and safe city with a low rate of crime toward tourists. Once that cash is spent, ATMs are plentiful…but only if you go to the right place: 7-Eleven. The magnetic strip on the back of most foreign cards do not sync with the ATM systems in Japan. 7-Eleven is one of the few places where you can get cash, but the stores are ubiquitous in Tokyo.
Most Japanese do not speak English, but are helpful and polite in trying to explain the metro system, directions or menus. Learning a few words or phrases is helpful and can get you a long way.
During your travels in Tokyo, you will come across the Japanese toilets, which, unlike Europe, are everywhere. There are your standard Western toilets, an Eastern squat toilet or the wonderful high-tech computerized toilets that usually include a bidet, a deodorizer and heated seats (very appreciated when it is cold outside). The airport and most hotels will have the latter.
A wonderful way to enjoy a Tokyo winter is in a Japanese onsen, or hot spring. One of the largest in Tokyo is LaQua at Tokyo Dome City. The hot spring and spa, where men and women bathe separately, is open 24 hours every day and about US$30 will pay for your locker and changing outfit, a soak in a multitude of hot pools, heated lounge chairs, and personal televisions. Additional items like drinks or Shiseido makeup for the women can be purchased with an electronic bracelet on your wrist that will add up your total at the end of your visit.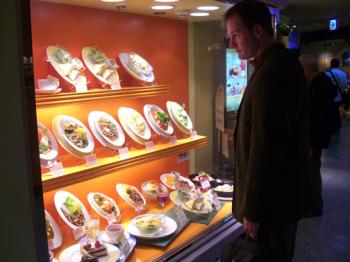 Many hotels will also have their form of an onsen, usually in a separate showering facility. For a traditional Japanese inn or ryokan, visit the quiet and budget-friendly Ryokan Kangetsu in a winsome neighborhood in the Ota ward. The Kangetsu offers both western style rooms and Japanese style rooms with tatami or reed matting on the floors (no shoes allowed), futons, a welcoming cup of green tea and those lovely, hot pools to soak away the city stress.
If you are blessed with a sunny day in the city, being outdoors can be pleasant. There are various parks and gardens in Tokyo. Kyu Shiba Rikyu Garden is an oasis in the city that was once a residence for the feudal lords of the Edo period. Each tree, rock, bridge and pond symbolizes something in the natural world. Each garden is kept impeccably neat and tidy, and you may even see an employee washing and scrubbing the decorative rocks.
Some of the best outdoor shopping will be found at the Nakamise-dori near the Senso-ji temple in the Asakusa ward. Everything from kitschy Japanese fans and umbrellas to traditional kimonos and dinnerware can be found in this colorful shopping mecca.
The Senso-ji temple is the oldest Buddhist temple in Tokyo and is approached through a kaminari-mon or "Thunder gate" with a voluminous red lantern. For a 100-yen donation you can visit one of the omikuji stalls to obtain your fortune by shaking a numbered stick from a metal container and reading the corresponding fortune obtained from drawers built into the side of the stall.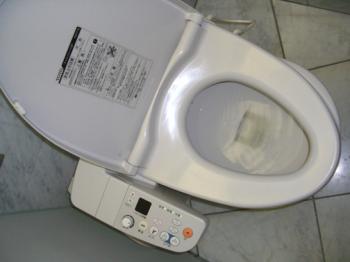 Near the temple you can catch numerous water taxis for a cruise down the Sumida River (you can sit inside the very warm interior). The cruise lasts about an hour and will drop you off at the Hinode pier or you can take the boat across Tokyo Bay to the city of Odaiba. Odaiba, a popular tourist area is dominated by the futuristic Fuji TV building, the Tokyo Big Sight and the 115-meter tall Palette Town Ferris wheel, and is a great place for more shopping and eating. It is also the best place to view the lights of Tokyo at night.
For an equally wonderful nighttime view, take the Yurikamome line from Odaiba, which goes over the Rainbow Bridge to Shimbashi station. When heading back to Tokyo, look out the left side of the train for a glimpse of the artistic Shiseido building.
To escape any of the frequent rain or snowstorms that may come in, one of the best ways is to just grab a cup of coffee or tea in the hundreds of shops in the city or a full meal in the many restaurants. Any kind of food or drink you can imagine can be found in Tokyo without a lot of effort. Even though the immense metropolis can be daunting, each area has whatever you might be looking for with a minimum amount of searching, which is helpful when you are a winter traveler.