I was an infant when my parents left Toronto for the US, and I never looked back. Probably because I was a baby and moreover because Toronto never seemed particularly exciting in my imagination. My cousins still lived there, so we would go back to visit them every now and then. However, I never learned enough about the city to become attached. Had I a say in the matter, I would have preferred to have been born in Montreal or Vancouver. Montreal was rebellious, French, and distinctly different. And as far as I was concerned, it was more cosmopolitan.  Vancouver offered drop-dead gorgeous scenery and was eco-friendly before it became trendy.
So like many Americans, I knew little of Canada beyond the aforementioned cities and the stereotypes of maple syrup, (in all fairness, my Canadian cousin was obsessed with maple syrup), hockey, and a preoccupation with their flag.  So when I finally went back to Toronto after a long hiatus to visit a childhood friend, I was pleasantly surprised to see how much Toronto had changed.
With one of the biggest immigrant populations in North America, Toronto is remarkably diverse, boasting South Asian, Latin, and Caribbean people amongst its inhabitants. It's one of the qualities that make Toronto so energetic. Local designer, Paige Cowan of Muttonhead Collective concurs, believing its Toronto's happy multicultural environment is what makes the city so vibrant. "It all contributes to the diverse variety of incredible music, art and culture of the city." Toronto-based journalist and writer for Time Out Toronto, Patchen Barss adds, "While it is a city of neighborhoods, the best thing is how integrated these neighborhoods are."
Canadian actress and native Vancouverite, Gabrielle Miller who resides in Leslieville, says she was drawn to Toronto for many reasons. "It has some history in its architecture as opposed to Vancouver, which is pretty new. The home I'm living in was built in 1858. People are friendly. There are festivals every weekend in the summer. There's a Latino Festival and the Afro Festival. And last weekend the whole family went to gay pride."
The result is a city of different thoughts, ideas, and tastes. Toronto is the perfect breeding ground for musicians, designers, foodies, and artists hanging out in neighborhoods like Leslieville, Ossington, and Queen Street West, infusing it a vibrancy that will give Montreal and Vancouver a run for their money.
I knew it was time to rediscover Toronto. And here's why.
North by Northeast (NXNE) is the new South by Southwest (SXSW)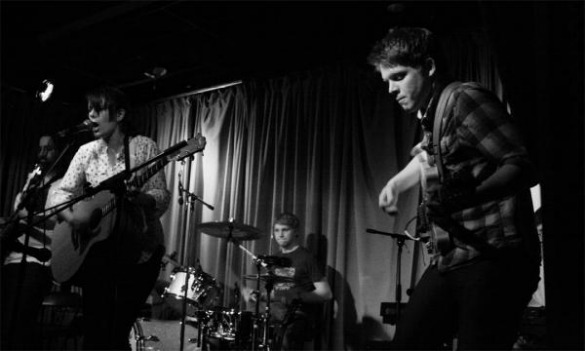 North by North East, or NXNE, is Canada's less fussy, less corporate answer to South by Southwest.  While everyone else is just recently discovering the wonders of Canadian musicians, (i.e. Arcade Fire, Feist, Tegan & Sara, Chromeo), the Great White North has always been well-aware of their homegrown musical gems, many of which are showcased at NXNE.
Some of the musical highlights of 2011 included Toronto-based hip hop star Shad. Shad is poised to become the next Drake, even beating him out for a Juno award, Canada's version of the Grammys. On the opposite end of the spectrum, Little City, a six-piece folk-inspired indie band is considered one of the best up-and-coming bands in Canada. They wowed the crowds with their eclectic array of instruments and intense, poignant performance at 2011's NXNE.
Unlike some of the bigger festivals, NXNE is extremely accessible to those music fans who want to check out good music without jumping through hoops. Not only will you be able to discover emerging Canadian artists, festival goers can also look forward to major acts. Some of the festival's past acts include the New York Dolls, Iggy Pop, Eagles of Death Metal, and De La Soul.
Debauchery-filled hotels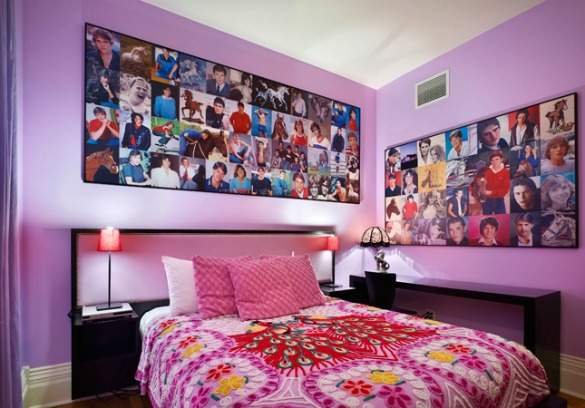 When one thinks of swinging-from-the-chandeliers-style hotel debauchery, L.A. is often the first place that comes to mind. And while Toronto has yet to see the likes of Led Zeppelin riding motorcycles down the hallways of its hotels, (a la the L.A. Chateau Marmont), the legendary Drake Hotel has seen its fair share of troublemakers including Mick Jagger. Between the roof top bar, restaurant, basement lounge, and café, there's no shortage of people milling about and all hours of the day and night. Clear glass showers for easy viewing and "pleasure" menus, (including vintage porn and sex toys for purchase), welcome each guest upon checking into their rooms. You may not get any sleep, but you most may very well get lucky.
Down the street sits Drake's rival the Gladstone Hotel. The hotel is committed to revitalizing the arts in Toronto, even hosting art exhibitions and a pioneering Artist-in-Residence program designed for international artists who want to create art in Toronto. While the historic hotel retains its old-fashioned feel, (there's even a hand-operated elevator), modernity pervades on the inside with each room being designed by a local artist. But the Gladstone has its share of naughtiness too. The hotel hosts weekly drag shows and live bands at its in-house club.
>> Discover beautiful art hotels around the world 
Cutting-edge art in a welcoming environment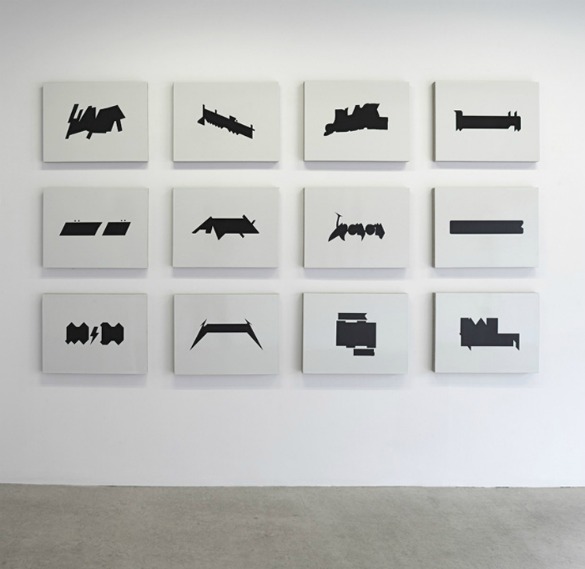 Located off Ossington Avenue, lies the Show & Tell Gallery. The industrial run-down brick exterior belies the beautifully clean white space inside showcasing some of the best pop art in the city.  A recent exhibition included a William Hundley show, entitled Panic Fear Hallucination, in which a series of beautiful yet haunting, photographs capturing swathes of fabric suspended in mid-air.
At MKG 127, also on Ossington, Toronto-based artist Laurel Woodcock recently showcased her latest exhibition, composed of sticky notes and aptly named Note to Self. The Clint Roenisch contemporary art gallery on Queen Street West, showcases a diverse array of international and Canadian artists. The group encompasses everything from painting to sculpture to photography and installation.
>> See the best modern art museums 
Fashion from emerging designers at a fraction of the cost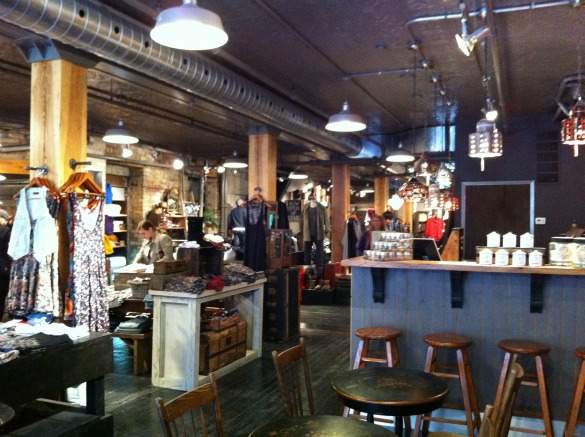 In larger cities like New York or LA, shopping can be a bit overwhelming; like trying to ride an elephant. The sheer number of possible places to shop can make even the most seasoned shopper go crazy. In Toronto, you can find cutting-edge design without drowning in a deluge of stores and at a fraction of the cost.
On Queen Street West, you can find a plethora of boutiques including Balisi, a cutesy store with casual summery rompers and flirty dresses and shoes. Some of their best items are the surprisingly unique handbags, including a variety of shapes and styles which made use of ruffles, rosettes, and cutouts.  Lavish & Squalor is the epitome of hipster chic. As if to drive the point home, the store is designed to have the appearance of an old-fashioned general store. Zigzag leggings, loads of denim, quirky charm necklaces, and hand-painted tees from local Toronto designer Oligarchy as well as Muttonhead Collective pieces are all on display.
>> Discover other great shopping destinations around the world 
Chefs that think outside the box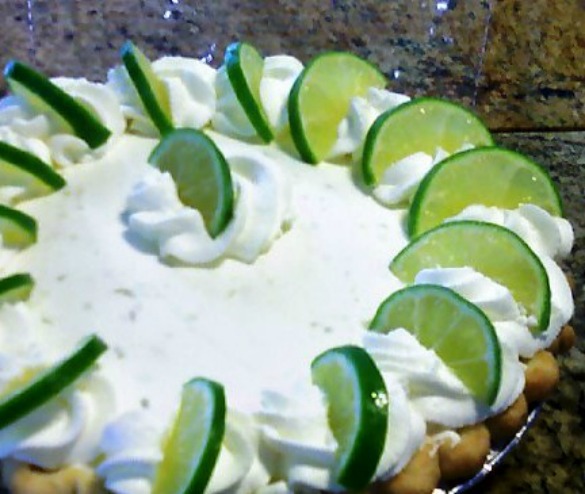 New York might be considered to be one of the most forward-thinking cities when it comes to gastronomy, but the Black Hoof in Toronto has always been at the forefront of the nose-to-tail movement. At the Black Hoof, they don't accept reservations or credit cards, but it hasn't stopped the locals for coming here in droves. The meat-heavy menu features such imaginative dishes as horse tartare and tongue on brioche. Not only are they known for their inventive menu, their finely crafted drinks enjoy a stellar reputation of their own.  The ever popular "One Night in Pueblas," a cocktail of vanilla tequila, roasted pineapple puree, lime, and honey powder will leave you thirsting for more. More like four nights in Puebla.
Laura Viddo, a local model agent, recommends the low-key Arepa café for a casual bite. With the influx of immigrants from South America, Toronto is seeing all sorts of previously undiscovered ethnic foods land on its shores, including the tasty Latin American treat, empanadas. The café specializes in the aforementioned empanadas, a sort of South American style calzone, made out of corn bread and stuffed with a variety of fillings. Viddo, herself of Latin-American descent, recommends the lip-smacking cazon empanada, filled with cod fish, sweet peppers, onion, and garlic served with a variety of sauces.
America might be associated with apple pie, but Toronto has the lock down on locally grown fruit pies. Little City guitarist Shaun Axani recommends Wanda's Pie in the Sky. In fact, Axani says they loved it so much, "that at [their] last gig two of [their] band members decided to skip dinner instead grabbing a sour-cherry pie from Wanda's."  B.C. Raspberry, Niagara Peach, and Ontario Cherry Pie will undoubtedly make you unbutton your top button and forgo the calorie counter.
An energetic and constantly evolving nightlife scene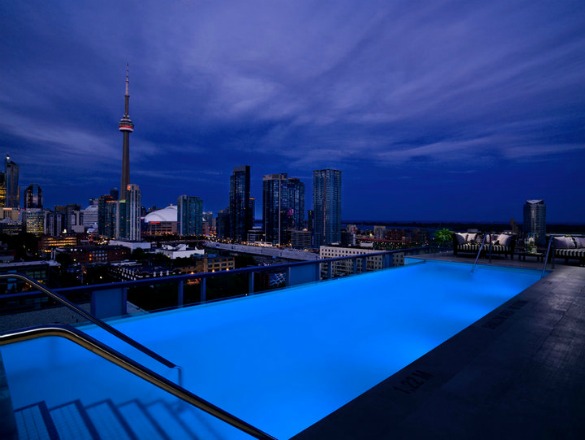 The quickly gentrifying neighborhoods of Toronto and the influx of artists drawn to cheap rent, as well as an increasingly glamorous pool of local celebs has created a nightlife scene in Toronto that easily surpasses Montreal or Vancouver.  Over in Leslieville, Miller suggests, Swirl, a wine bar on Queen Street East. Located above a pet store, the interior invokes a shabby chic feel; the kind of thing you would expect at an English tea party, not a wine bar.
On Ossington, a plethora of dive bars and artsy hangouts welcome the hipster set. The Crooked Star is a favorite among dive bar aficionados for its dirty fun vibe. The drinks are cheap and the crowd is scruffy yet casual and laidback. Communist's Daughter, meanwhile is a bar reminiscent of the kind of retro working-class neighborhood joint that one might expect to see in Latin America. Or perhaps old Brooklyn.
If it's an artsy scene you're looking for, Aaron Zorgel of the band Junior Battles suggests Sneaky Dees, the "holy grail of all things cool in Toronto. Great sound, cheap drinks, and a guaranteed good time."  Not only is Sneaky Dees a popular hangout amongst the artist and hipster set, but they also happen to serve some of the best nachos in town.
On the complete opposite end of the spectrum, the recently opened ultra-sleek Thompson Hotel features a sexy rooftop bar with infinity pool offering stunning panoramic views of the city. The bar caters to a more of a chic jetsetter and celebrity-driven crowd. And it's easy to see why. A fave for local celebs-gone-big, like hip-hop star Drake, the bar remains a place to hangout with the glitterati or just pretend you're one.  
Toronto has shed its braces and glasses and turned transformed from an ugly duckling to a swan. Not content to live in the shadow of its more popular neighbor Montreal, Toronto had grown up, gotten its cultural wings and flown the coop.
Plan your trip to Toronto: 
Photos by: 1 – Little City, www.littlecityband.com 2 – The Gladstone Hotel, www.gladstonehotel.com, 3 – MKG Gallery, www.mkg127.com, 4 – Lavish and Squalor, www.lavishandsqualor.com, 5 – Wanda's Pie in the Sky, www.wandaspieinthesky.com, 5 – Thompson Hotel, www.thompsonhotels.com/toronto