Canada is rustic outdoors and glitzy metropolitan neighborhoods. It's street sausage in the heat of summer or the freezing cold of winter. It's hockey. It's summertime music festivals, weekends at the cottage, lounging on the dock, and drinking a two four (case of 24) of beer with your friends. It's renting a car or camper and driving from St. Johns, Newfoundland to Vancouver, British Columbia. It's kitchen parties and dive bars. It's skiing, snowshoeing, dog sledding, and making maple taffy on fresh snow. It's camping, the smell of early morning dew, and last night's camp fire.
Canada is home to arctic tundra, boreal forests, rocky mountains, glaciers, prairies, oil sands, and over 100,000 lakes. With a landmass that is almost as large as Russia, and a population that is less than Mexico City, Canada is filled with indie travel potential.
The trick is to think outside the box, throw any plans you have out the window, and set out to explore as much of Canada as you possibly can, in as many ways as you can, whether by car, bus, train, plane, boat, cycling, or with your own two feet.
Indie travelers can travel in Canada for $60 a day by staying in hostel dormitories ($20-$40 a night depending on location and the time of year), couchsurfing, buying fresh food from local markets, eating from food trucks, taking advantage of free hostel breakfast deals, car shares with indie travelers you meet on the road, or buying a cheap car and driving through Canada, camping as you go.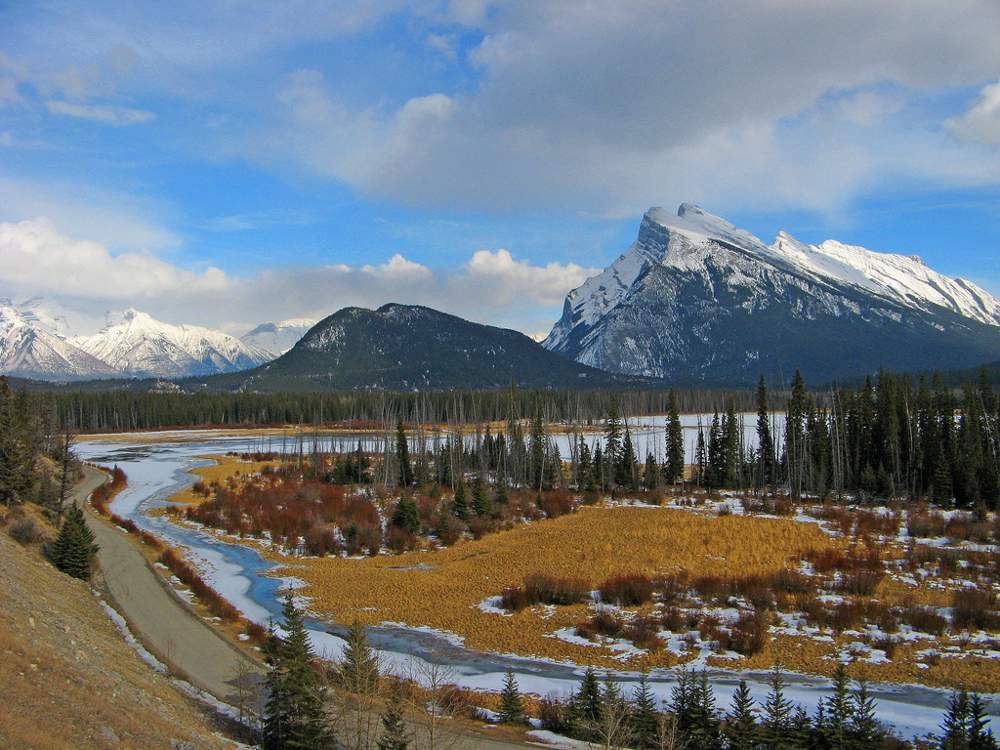 Transportation
Getting in
There are a variety of ways to get into Canada, and although most of your transportation options are in the southern portions of the country, there are ways to travel north.
You can enter Canada a few different ways:
 

Air

:  Canada's major international airports are in Calgary (YYC), Montreal (YUL), Toronto (YYZ), and Vancouver (YVR). From these airports you can connect to hundreds of smaller destinations within Canada.

Car: Canada is bordered by the United States in the south and in the northwest corner (Alaska). The busiest border crossings are from Washington State and New York State. These borders are often congested, and it's a good idea to arrive early if possible. The remainder of the border crossings have peak times, but you can generally get through in under 30 minutes. If you want to know the wait time before arriving at the border, simply check the

Canada Border Services Agency

website.
Bus: Greyhound is the major bus line that travels from the United States into Canada. The buses are basic at best, and operate on a first come, first serve basis. If you're traveling up from New York state, Mega Bus is a more comfortable option, and you don't have to worry about whether or not you'll get on the bus.
Train: It is possible to cross into Canada by train. Popular routes are New York City to Toronto or Quebec, and Seattle to Vancouver, both with

Amtrak

.
Foot

: If you're hiking in the Pacific Northwest, it is also possible to cross into Canada via small outposts in the forest. A good example of this is the Goat Haunt crossing which connects Glacier National Park in Montana with Water Lakes National Park in Alberta.

Boat

: There are several ferry options for travel between Canada and the United States.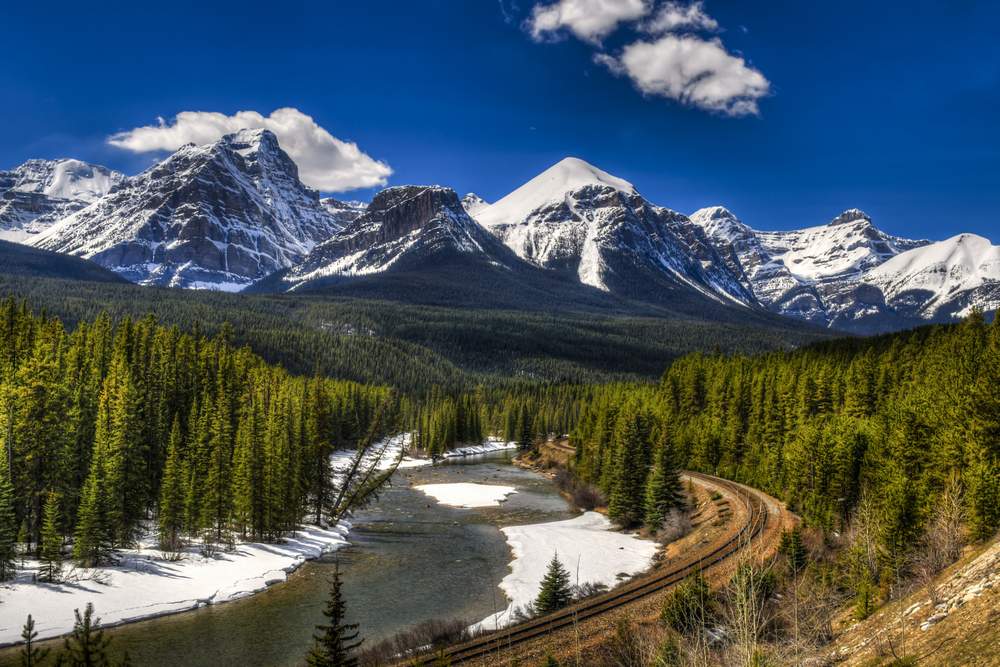 Getting Around
As I mentioned before, most of Canada's transportation options are concentrated in the south of the country, but there are ways to travel north. The question is, how far north are you willing to go?
Air: Air travel in Canada can be expensive, but there are deals from time to time. The major airlines are

Air Canada

and

WestJet

, with

Porter Airlines

being a somewhat budget-friendly option. You can also take sea planes to islands in British Columbia, or up north to the arctic edges of Canada, but these are generally not budget friendly.
Bus: Unfortunately

Greyhound

is the only bus service with extensive stops in Canada. Although they offer passes, it's important to remember that Greyhound operates on a first come, first serve basis, and it may be difficult to get on buses headed to popular destinations.

DRL

operates in Atlantic Canada.

Mega Bus

also has a select number of stops within Ontario and Quebec.

Orleans Express

serves most of Quebec, and if you want to travel with a backpacking crowd, then

Moose Travel Network

is your best option.
Train: VIA Rail is the only train option in Canada. The trains are comfortable and many cabins offer free wifi access. The trick to using VIA Rail is to avoid standard fare searches and go directly to their

Express Deals

website. This is where you can find trips from Toronto to Vancouver, and several other routes for up to 50% off.
Car: If you're planning an extensive trip through Canada, the cheapest option may be to buy an old car and drive yourself. If you're running low on funds, swing by a hostel and place a note on their community board offering rides to your next destination in exchange for gas money. Another option is to connect with a car moving service, where you sign on to drive a car from point A to point B and get paid to do it. The hitch to this is that you'll need to pay the costs upfront (hostel, food, gas), and when the car reaches its destination, you'll be paid.
Bike

: Many cities in Canada have eco-bikes where you can rent a bike for an hour or more. You will need a credit card though. Another option is to buy a used bike and then sell it to another  traveler when you're finished with it.
Transportation Costs
Air

: Air Canada and WestJet compete regularly. Watch for deals as there are times when you can fly from Toronto to Vancouver for $99 one way. Regular fares within Canada range from $99 to $900.

Bus

: Depending on the bus and the route, your costs will range from $10 to over $200.

Train: VIA Rail can range from $30 to over $1,500 depending on the route and season; however, on the Express Deals website it's possible to find $1,500 fare discounted down to $547.
Accommodation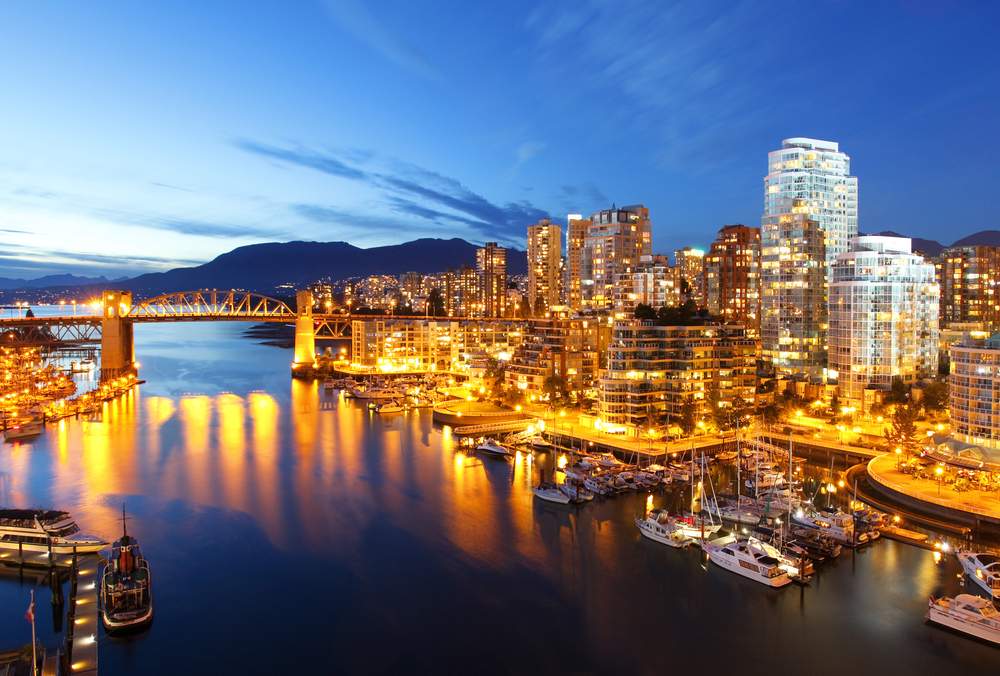 Accommodation in Canada ranges from camping to high-end hotels. If you enjoy the great outdoors, packing a small tent with you is ideal as you can find campgrounds throughout Canada for a cost of roughly $15 per night. If you're traveling in a National Park, it is possible to go backwoods camping for free, but you still need to check in with a park warden first so you know which areas are safe.
Canada has an extensive network of hostels. The largest hostel operator is Hosteling International (HI). HI offers hostels in the heart of the city, as well as hostels and cabins that are tucked away in the woods and require a small hike. You can sleep in the old Ottawa Jail (location of the last public hanging), or in old train caboose cars in Shuswap. Of course HI is not the only game in town, and each city will have several other hostel options available. 
$18-$42

: A bed in a dorm room at a hostel. Many hostels will include breakfast and Wi-Fi for travelers with a laptop. Bathrooms are shared, and some dorm rooms will be co-ed. Hostels in major city centers will cost more than those in smaller towns and in off-the-beaten path locations.

$42-$120

: A private room at a hostel, or accommodation at a bed and breakfast. The rooms are more comfortable and may come with a bathroom. Breakfast is generally included, as well as Wi-Fi. 
Food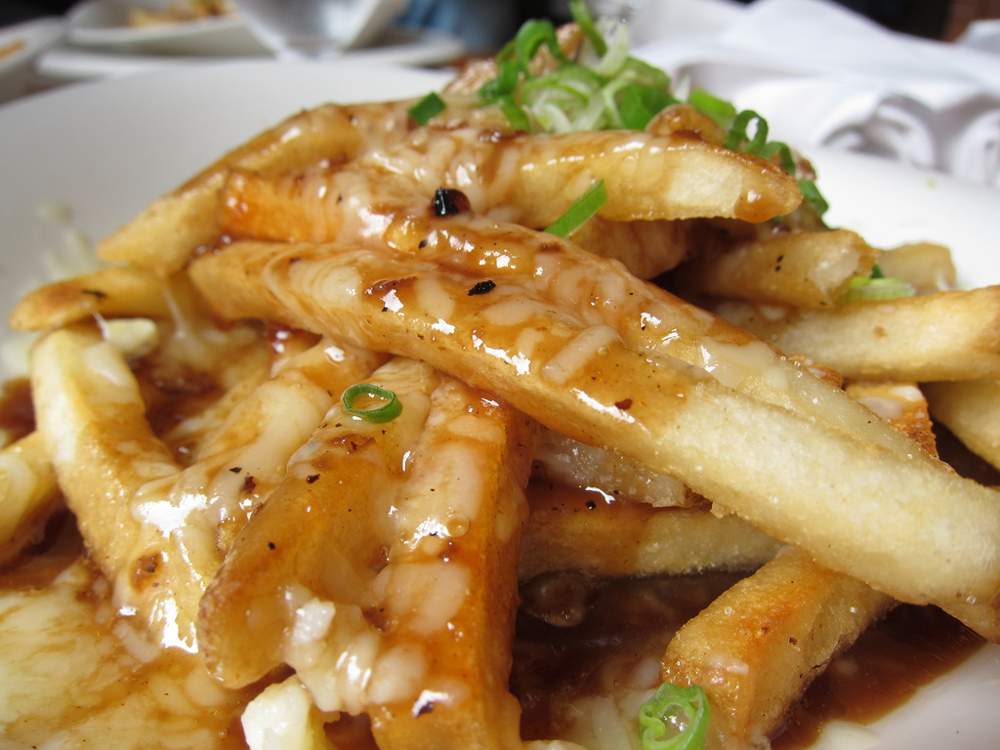 Canadian food is influenced by the First Nations, English, and French, and is the epitome of comfort food. Classic Canadian dishes include poutine, macaroni and cheese, grilled cheese sandwiches, roast beef with mashed potatoes, and maple syrup. 
As a multi-cultural country, finding your favorite international food (Korean, Japanese, Italian, Portuguese, Vietnamese, Ethiopian, Ukrainian, and so on) is fairly easy; especially in cities like Vancouver, Winnipeg, Toronto, and Montreal where there are large ethnic communities.
If you're on a tight budget here are a few options: 
Fast food

: It's not the healthiest food in the world, but fast food is cheap, and most of them have value menus where items are less than $5.

Buffet: An all-you-can-eat buffet is a great way to eat until you burst without paying a lot of money. The best buffets are usually at casinos.
Diners

: Many towns and cities will have small diners that serve delicious home cooking. The key to finding the best ones is to look for truck drivers. If there are semi trucks parked outside, the food is good! 

Street Food

: Another option is street vendor sausages (Polish and Italian), which are around $3.50 each. They're fresh, hot, and delicious. Another option is visiting a food truck. Canada's food truck scene is starting to take off, and indie travelers in cities like Vancouver and Toronto can find delectable gourmet meals at budget friendly prices. 
Highlights
Beluga Whales

– Churchill, Manitoba is known for polar bear watching, but what many travelers do not know is that Churchill is also popular with Beluga Whales during the summer months.

Haida Gwaii

: Located in the Queen Charlotte Islands, Haida Gwaii is a natural oasis that is accessible by ferries from either Vancouver or Prince Rupert. If you love camping and nature, then a stay on Haida Gwaii is an absolute must.

Gros Morne National Park

: An outdoor lover's geological wet dream, Gros Morne National Park in Newfoundland is filled with freshwater fjords, bogs, craggy shorelines, and moose.

Big cities: Canada doesn't have the glut of bit, metropolitan cities like its neighbor to the south, but it still has plenty of options for you city dwellers.

Quebec City

: One of the oldest cities in Canada, Quebec City is where you'll find Canada's strongest french connection, as well as Canada's largest winter festival, Carnival!

Vancouver: In a spectacular setting, Vancouver is a great mix of big city and outdoor possibilities.
Toronto: The most populous city in Canada, Toronto is as multicultural a city as it gets, and it has plenty of options to keep indie travelers busy.
Montreal: Montreal is a great city to visit, particularly in the summer months, as festivals and patios make their appearance.
Add Canada to your round the world trip
Canada is a massive country that can take years to explore, so if you're in the planning stages of a round the world trip, you may want to consider adding Canada. Below is a round the world trip that includes a few months in Canada. To customize this trip and make it your own, just click on
Price this trip
on the map below,
register for a free BootsnAll account
, then build, price, and book your trip!
For more on travel in Canada, check out the following articles and resources:

Photo credits: WinterE229, Tango7174, Tango7174, Jason Drury, Jason Drury, richardcjones, PoYang_博仰 , milesfrommonterey, SurangaSL, BGSmith, Dan Breckwoldt