I used to raise my eyebrows at those who would run on aimlessly, trying to cross things off on their long lists to prove to others that they were happy and satisfied with their lives. I always wanted to tap them to say, "Hey, life isn't a bucket list."
However, everything changed when I grew tired of my surroundings. I felt the need to get away from my daily grind in the busy city, and that's when my friend began tagging me along on his travels. I was hesitant at first, but as time went by, I found myself enjoying every part of it. Travel has taught me many lessons. Today, I'll be sharing some of them with you.
Every single person is beautiful in their own way
When you travel, you'll meet so many interesting people along the way. You'll find, however, that you meet many more when going alone than when with companions. Solo travelers have to step outside of their comfort zone; you'll have no choice but to make friends with whomever you can. When you can't bring friends with you, create your own community on the road and dig deep into the local culture.
You'll meet different characters: the funny ones, the serious guys, classy women, shy travelers, and friendly locals. However, when you get to know them on a deeper level, you'll realize that we're all alike. All of us have our fears and insecurities. All have dreams and desires. All want similar things out of life. Travel empowers us to realize that every human being on this planet, regardless of the race, age and gender, want to feel valued. All want to be appreciated in some way.
Once you realize this, you'll learn to look past the flaws and the walls people have built for themselves and you'll be able to see the beauty within them. Every single person has a big heart deep down. Some just don't know how to show it.
Our journeys and past experiences create the person we become. Some people have experienced turmoil and haven't healed from it. We are all messed up in our own ways. No one is perfect, but we are all beautiful in our individuality.
Survival doesn't require stuff – embrace minimalism
When jumping from one place to next, you don't want to be carrying heavy suitcases with you. Learn to ditch outfits, pairs of shoes, and even gadgets.
I've learned that all you really need is clean underwear, a few outfits, some toiletries, a jacket (in case it gets cold), running shoes, flip-flops/sandals, a pair of nice shoes (in case you go out somewhere where you need to be dressed up at), your phone, a camera (must take photos of EVERYTHING), house keys and a passport.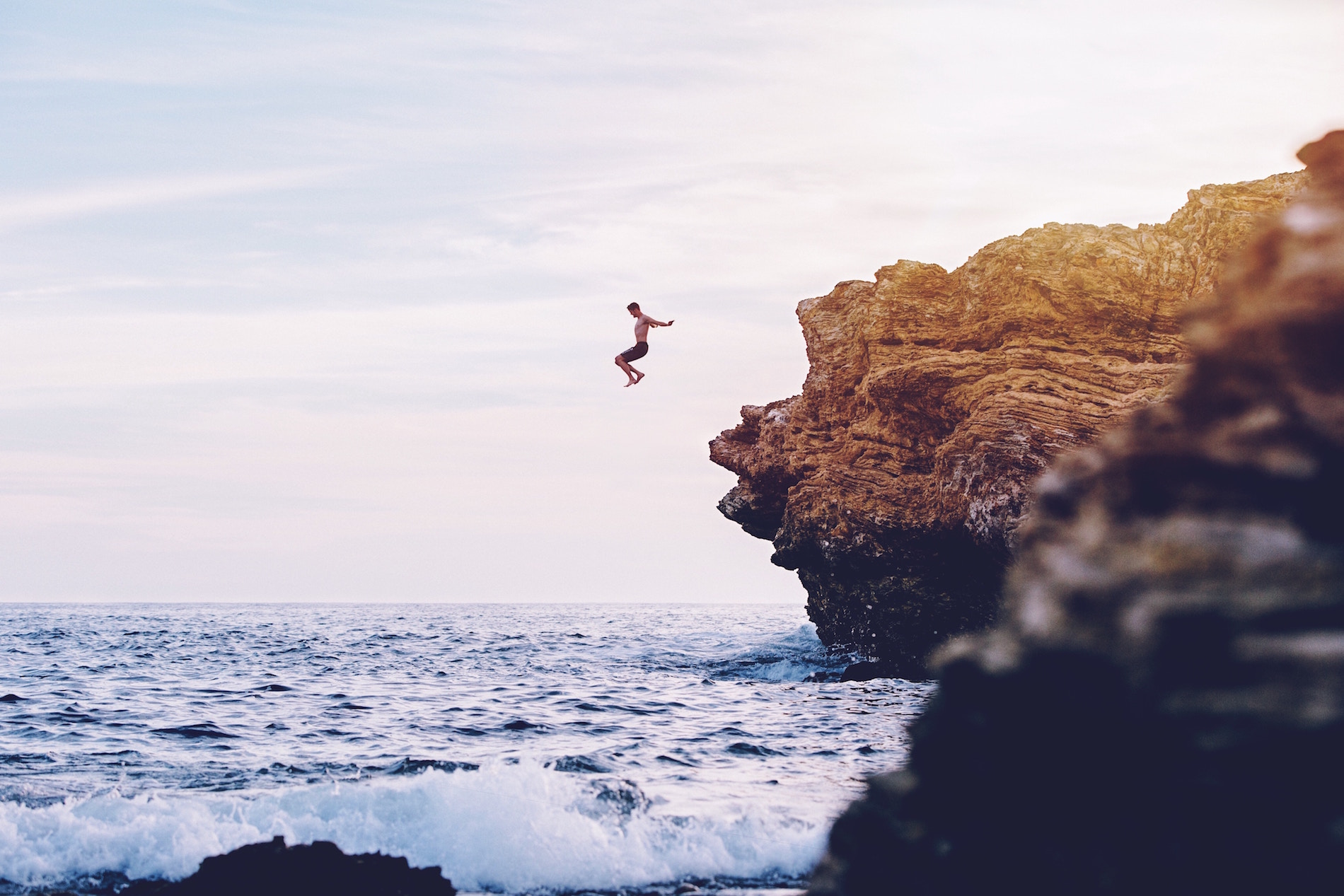 Photo by Austin Neill on Unsplash
I remember trying the so-called best Italian restaurant in Singapore for the first time. I left everything I owned in my apartment and only brought enough cash to buy myself dinner. I suggest you try it yourself. You'll realize that you really don't need much with you, especially when you're busy watching sunsets, going on adventures, tasting exotic foods, trying the best Italian restaurant in town, and experiencing new and exciting moments.
Little things can be priceless
When at home in your comfortable surroundings, you can forget to appreciate the little things, like watching the sun rise or set, noticing the people around you and the emotions they are feeling, having a proper bathroom and toilet, or the warmth of your bed. After experiencing amazing sunrises and sunsets all over the world, you might find yourself trying to take a moment to watch the sun rise or set, wanting to enjoy its beauty.
While waiting for a flight, watching people can become a past time. You'll see people saying goodbye with tearful farewells. Airports are emotional places. People are jetting off somewhere, full of excitement, saying a sad goodbye to a dear one or perhaps coming back from a business trip tired and flustered. The world is indeed a beautiful place. Travel taught me to stop and notice these moments.
When you get home and finally get into your warm bed, you'll realize how good it feels after having slept on several different, sometimes uncomfortable beds. And hooray, a proper bathroom! If you ever find yourself in a developing country, a toilet with toilet paper is a blessing we definitely take for granted. Travel will teach you to appreciate the littlest things and find their value.
What to do when living abroad isn't rainbows and roses.
The people met on the road will deeply impact your life.
When you travel, you'll meet so many people. You'll gain many friends; some for a short time and others that last a lifetime. You'll learn that people will come and go in your life. The ones that leave an imprint are the ones who made you feel either great or terrible. You'll probably learn several life lessons from travel and the people you meet. Honoring these lessons is the next step.
Along your journey, you'll meet a few people who you'll hold dear in your heart forever. They're those genuine souls you know will be close friends for life – the people who you had the best days with, and who were there through the worst days too, the ones who laughed with you until it hurt, and who held your hair up because you had too much to drink.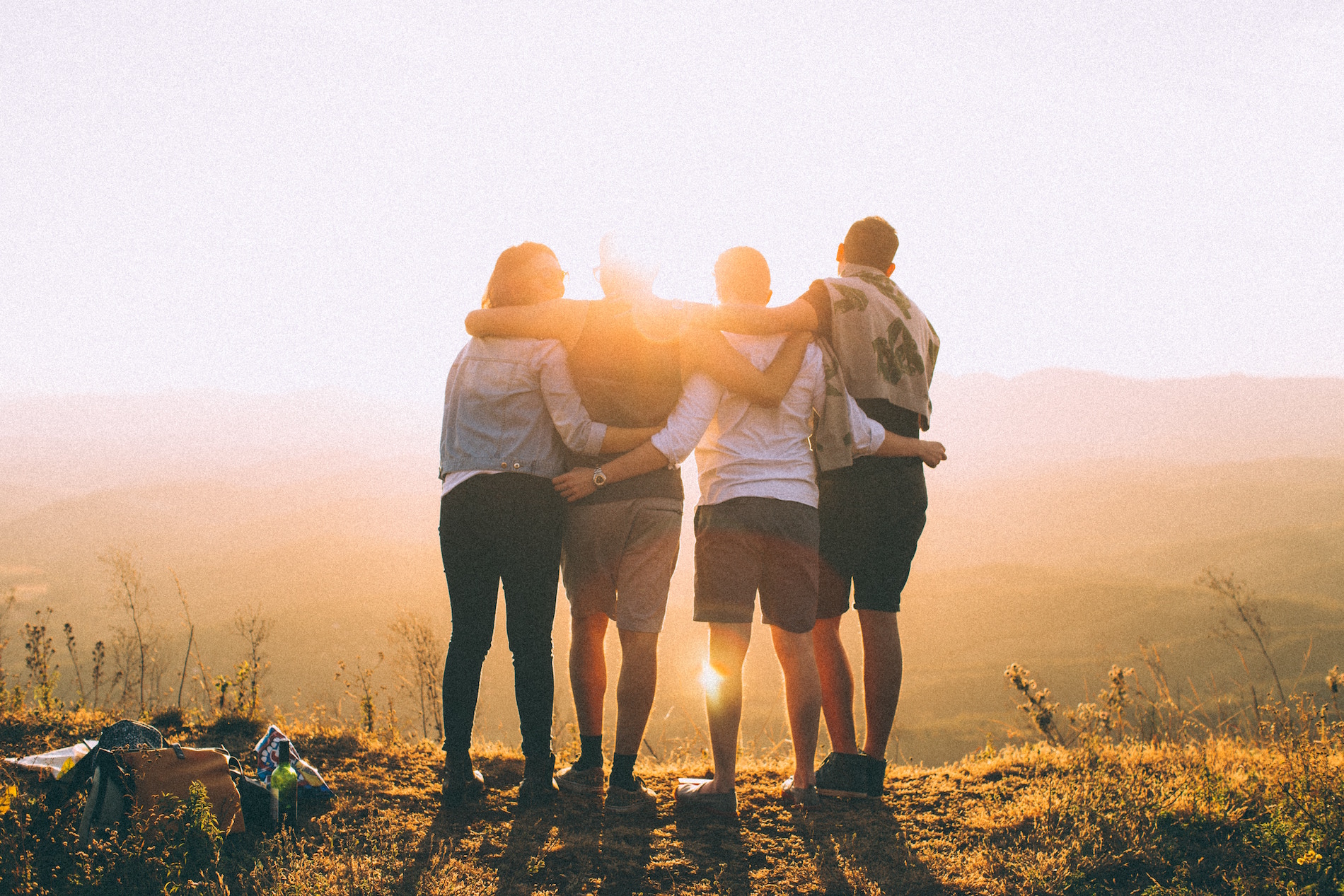 Photo by Helena Lopes on Unsplash
But you'll also remember those whom you only briefly encountered, but who had such a beautiful aura about them. It's nice to know there are genuine people out there, and it's a blessing to meet them. On the other hand, the ones that gave us bad vibes or made us feel uncomfortable in any way are also people we remember.
After learning this, try your best to be aware of how we can make another person feel. For you know that is how they will always remember you. As an old saying goes, "It's not where you go; it's who you meet along the way."
All in all, I can't help but believe that traveling is one of the best teachers. Stepping out to see the world, meeting people, getting acquainted with different cultures, tasting new cuisines, or simply breathing in an unfamiliar city, a traveler is bound to learn a lot!
Learning on the road happens naturally and travelers don't have to try too hard. It's all about losing yourself into the arms of a new environment. You'll have to first shrug off your desire to stick to what's 'safe' or 'tried and tested" and delve into the unexplored instead.