The number of tourists visiting the country of Georgia is steadily increasing year on year, and it's not hard to see why. A variety of landscapes – city, mountain, beach, wine-growing region – combined with a number of UNESCO sites are reasons enough to go before you start to consider the value for money, the wine, the people and the amazing cuisine. But when you consider the language barriers and the obvious cultural differences, is it a safe place for women to travel alone?
I undertook a solo trip to Georgia, taking in about 15 cities and sites in three weeks, so here is my guide on how to do just that.
Communication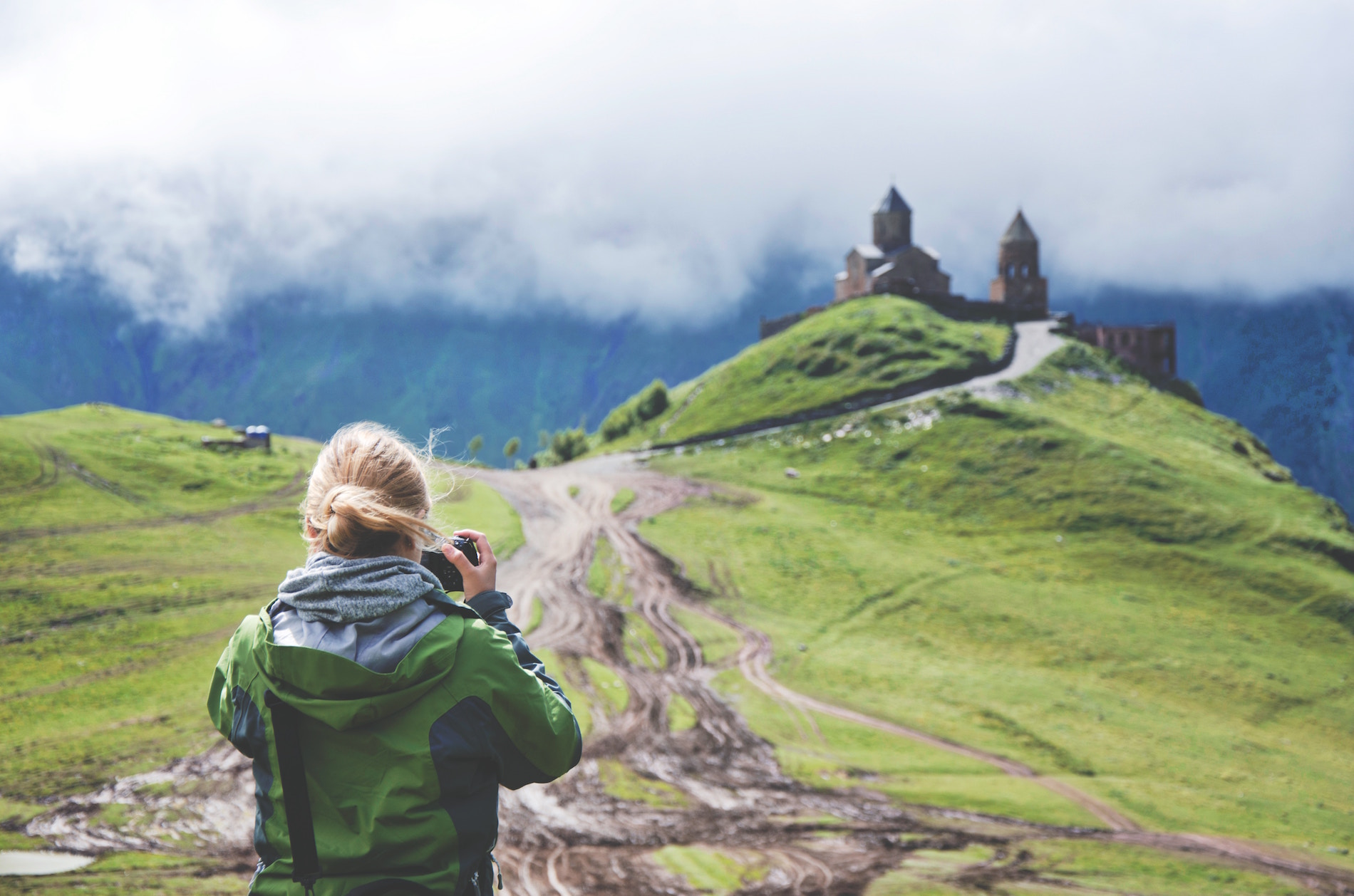 Photo by Sylwia Bartyzel on Unsplash
Probably the most important thing to consider when traveling to Georgia is communication. Although there is an increase in the number of people being able to speak English (mostly people in their teens and twenties) and the government has an initiative running to employ more native English speakers in its schools to increase this further, it's still not that commonplace. Georgian is, of course, the native language of the country, but my attempts at learning at least a few phrases in the language before I left for my trip didn't turn out so well; it is a notoriously difficult language to learn, and I only managed to remember one word – გმადლობთ (gmahd-lohbt), meaning 'thank you' – during my entire trip.
Most Georgians know Russian, and as much as there are tensions between the two countries, most Georgian people are happy to converse with foreigners in the language. When I was traveling there, I used the pidgin Russian I have, but I also managed to communicate quite successfully with Polish, which has some similarities to Russian, and, as Georgia tends to get a lot of Polish tourists, is not unknown to them.
In terms of accommodation, depending on where you go will determine whether the owners and workers will speak English or not. In backpacker hostels in Tbilisi, Batumi, and other big cities it should be fine, but be prepared for guest-house owners in smaller cities to claim they speak English when actually their skills are limited to a few words.
Probably the most important thing to remember if having communication problems is to keep a sense of humor about you. Yes, it can be frustrating if you can't make yourself understood, or you don't understand something, but keep smiling, speak slowly, gesticulate a lot, and you will get there eventually.
Transportation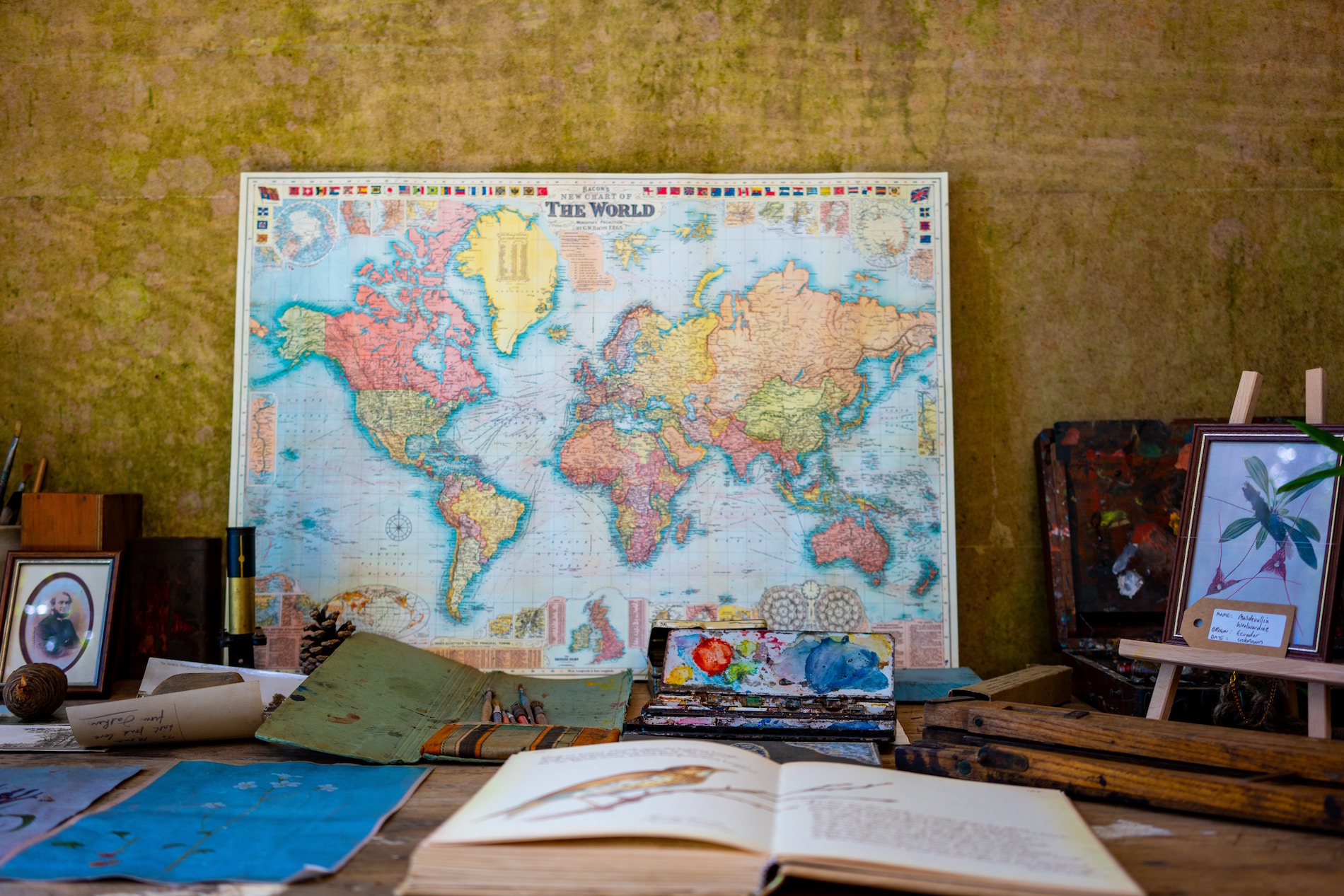 Photo by Nicola Nuttall on Unsplash
Georgian drivers are well-known for being some of the craziest in the world. One mini-bus driver I had decided it would be a great idea to drive on the opposite side of the road, at a pretty fast speed, just so I could feel like I was back in the UK. Even on mountain roads, which are very tight and windy, they will drive at break-neck speeds. If you're in a vehicle that has seatbelts, wear them. It's the law anyway, and you never know what might happen. If you're in a marshrutka – the most common form of public transportation in the country – which has no belts, hold on for dear life.
Taxi drivers generally won't speak English, but they are the most knowledgeable people around and very helpful, particularly at Tbilisi bus station, which is a crazy mess. If you don't know where your bus is departing from, ask a taxi driver by saying the name of the place: they won't try and get you into their taxi but will point you in the direction of where you need to be.
Marshrutkas, as mentioned before, are the most common form of public transport in Georgia, so you will find yourself taking a few to get to different parts of the country.
Aside from the way they are driven, they are a very safe mode of transportation, and it's a chance to mix in with the locals. Like everything else in Georgia, they are very cheap and can be a little bit more flexible in that you can be dropped off in a different place than the usual stops if you can manage to communicate this to the driver.
Taxis are a good option if no marshrutkas are heading to the place you want to go.
If you want to visit Gori from Tbilisi, a shared taxi costs not much more than the marshrutka and is obviously filled a lot quicker, so your waiting time can be much shorter. It's also possible to hire taxis for the day. When I was in Telavi, I wanted to visit Ilia Lake and was a little bit ill with a cold, so jumped in a taxi. The taxi driver spoke no English, but called a friend of his who, after I had spoken to him, was able to communicate where I wanted to go and that I would like him to wait and take me back to Telavi. He originally quoted me a higher price than normal, but he then actually decreased the price as he realized we weren't going as far as he thought. Sensing a chance to make more money, he offered to stop at different places on the way back, so I also ended up in a place called Gremi, which has a castle with excellent views from the top, somewhere I would not have even considered going if it had not been for his suggestion.
I never hitch-hiked while I was there – the transportation is cheap enough – but I have friends who have done it with no problems. It's even not uncommon for police cars to offer lifts to hitch-hikers. The only real problem with hitch-hiking in Georgia is the wait: like in a lot of countries, it can take a while to find someone who is going your way, so you need to be patient.
Crime and Unwanted Attention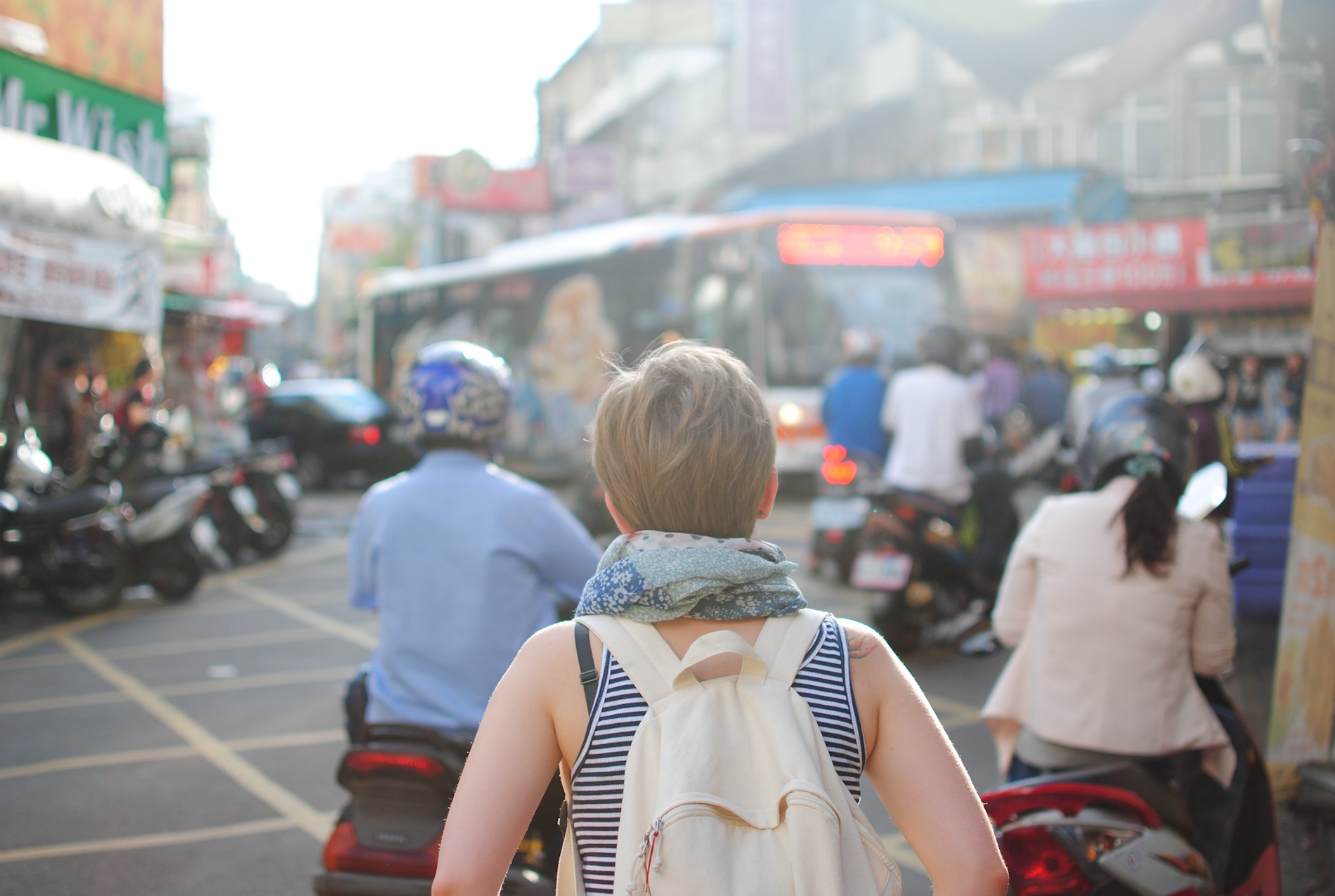 Photo by Steven Lewis on Unsplash
The crime level in Georgia is very low; it's ranked as the world's 7th safest country, according to the Crime Index Rate 2017. The Georgian police were once known for being very corrupt but this has changed enormously and it is quite safe to trust the officers. Kutaisi, Georgia's second largest city, has higher crime rates than other parts of the country, but if you keep your wits about you, you should experience no problems.
The crime level in Georgia is very low; it's ranked as the world's 7th safest country, according to the Crime Index Rate 2017.
As a female solo traveler, it's inevitable that you will receive some unwanted male attention in a lot of countries you go to. Georgia was not an exception for me, but, apart from one instance, it was benign.
In Sighnaghi, a young Georgian male approached me and sat down at the table where I was dining. He proceeded to attempt to talk to me, pointing to himself, then me, then at his quad bike. He spoke no English or Russian, and I spoke one word of Georgian, but I surmised that he wished to take me for a ride on his quad bike. After a few minutes of me shaking my head at him, he eventually left. Another time in Batumi, I was followed down the beachside boulevard for about 20 minutes by another guy, where there was also a language barrier, but when he realized I wasn't going to go off with him, he also eventually left me alone. I wasn't particularly bothered by either of these incidents, but I can imagine they could be unnerving for less confident women.
My advice is this: look sure of yourself, stand your ground and they will eventually get the message. Georgian men tend to have a lot of respect for women, so even though they can be persistent, they will go away if you make yourself clear enough.
The only time I felt uncomfortable was when I was visiting Bagrati Cathedral and I was followed around by a priest, who, when I refused to get into his car, grabbed me by the arm and tried to drag me there. I slapped him in the face, which in hindsight might not have been the best option as it may have left a bad impression of solo foreign travelers, but it had the required effect and, hopefully, he won't be trying it on anyone else in a hurry.
Health
Although you are unlikely to become very sick while traveling in Georgia, it is still wise to exercise caution. Giardia – an infection of the intestines causing diarrhea, abdominal pain, and nausea – can be picked up quite easily. It is most easily contracted via drinking tap water, eating raw fruit and vegetables, and swallowing water in lakes, rivers, and pools, so take care.
If you're heading into the mountains or countryside, especially if you're climbing Davit Gareja, you need to watch out for venomous snakes. They are very common, particularly in early summer. Medical facilities outside of Tbilisi can be poor, so make sure you are adequately covered. There are a number of good clinics in Tbilisi who speak good English, but be aware that they may also be expensive.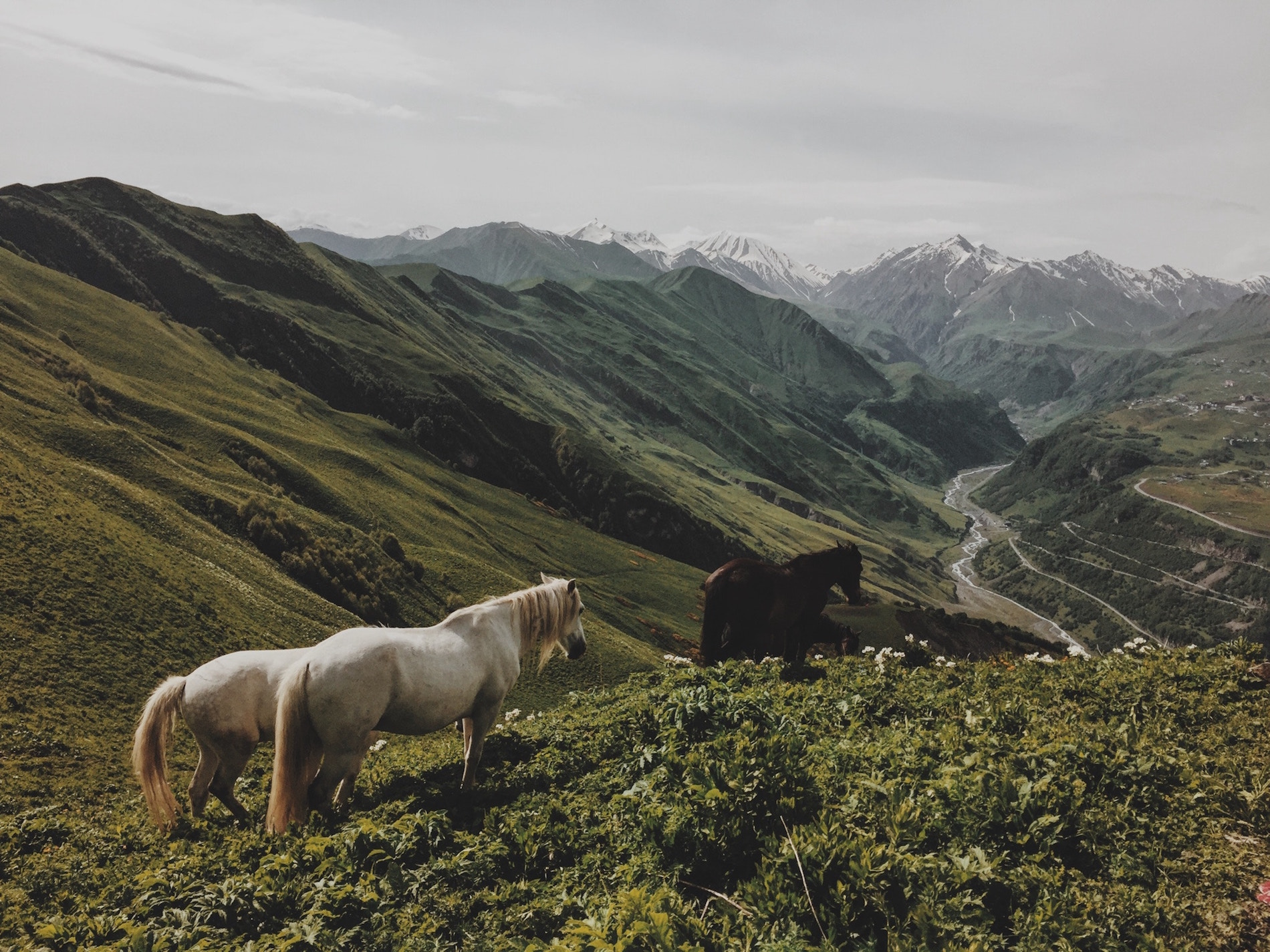 Photo by Giga Khurtsilava on Unsplash
Sanitary towels and tampons are widely available. If you prefer to use a menstrual cup, it is better to take these with you; they are challenging to get hold of in Georgia itself. Both the contraceptive pill and the morning after pill are available over-the-counter and condoms are widely available.
All in all, Georgia is a fantastic place to visit.
It is rich in history, the people are some of the friendliest I have ever met, it has some of the most amazing sites and scenery I have ever seen, and some of the best food I have ever eaten. I had one of the best trips of my life there, so don't be afraid to go there alone; Georgians are extremely hospitable and will welcome you with open arms.