What we hear about the Middle East isn't often positive, so it can be easy to forget how much there is to discover. The region is often neglected by travelers planning their long-term trips, which is unfortunate because it's the true cradle of civilization, incredibly rich in ancient history.
The Empires of Alexander the Great, Persia, and Rome have all left their marks on the region. The Persians, Egyptians, Ottomans, and many other ruling groups were fond of creating monuments to celebrate their greatness, and quite a number can still be seen today.
Some of the world's most prominent religions also came out of the Middle East. Christianity, Islam, and Judaism have many important sites throughout the region.
Why visit
Of all the regions of the world, the Middle East will give travelers some of their most unique experiences. The culture is very different from that in the West, and while some may be content to make judgments from afar, it's far better to go and experience a region known for its friendly people first-hand. After visiting the Middle East, most travelers are more likely to be humbled than anything else.
The Middle East also has a rich variety of local cuisine for meat-eaters and vegetarians alike, and travelers won't find the cost of travel to weigh as heavily on their bank accounts as they would in Europe.
Planning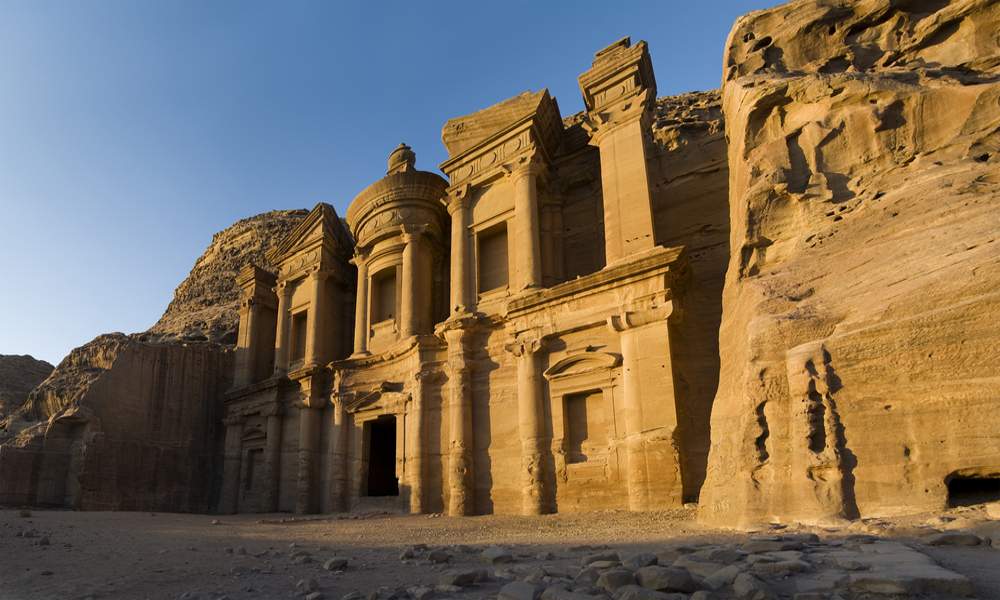 Costs
Costs in the Middle East can vary wildly depending on which countries you visit. Here's a good rule to follow: the smaller the country, the more expensive it will be. Obviously, there are few exceptions.
Hostels can be hard to find in some parts of the region, but where they're lacking you can often find very cheap budget hotels. Hostels are usually in the range of $7-$15/night, while a budget hotel room will be closer to $20-$30/night. Of course, these prices go up quickly in places like Dubai and Qatar.
If you're content eating local cuisine, you'll have no trouble finding falafel, kebab, and other meals for under $2 in places like Iran or Egypt. As long as you stay away from tourist areas and Western cuisine, you should have no problem keeping food costs low.
Author Note: A special note should be made here about Iran. International debit and credit cards don't work in the country, so you'll have to bring enough cash to last your trip. Euros are said to be preferred, and the rates at exchange shops are often better than the official rate. A good spot to change money in Tehran is Ferdowsi Street.
The cheaper countries in the Middle East can be done for $20-25/day by a frugal traveller, but a more comfortable range is $30-35/day, which will go up if visiting Israel, the United Arab Emirates, and other highly developed countries.
Getting around
The biggest obstacle to getting around the Middle East are the conflict regions, which means you may find yourself in the air more often that you'd like to avoid unsafe areas. Outside those, bus routes are plentiful and inexpensive, and in some areas there are also options for trains.
Air. Middle Eastern airlines have great reputations and have received countless rewards. If you have a multi-stop ticket, there's a good chance you'll find yourself on one of the more well-known airlines. Otherwise, you'll want to look at flydubai and Air Arabia, the region's leading budget airlines.
Bus. Most of your ground travel in the Middle East will be done on buses, even when there are trains on the same routes. In most countries, the buses are cheap, quite comfortable, and may even have wifi (dependent on the country). The price differences between first- and second-class are usually minimal, so where possible I'd recommend upgrading. I took a lot of buses in Turkey and Iran and was pleasantly surprised by how comfortable they were.
Train. If you prefer trains to buses, the option is still available to you in some countries. There's a train that goes all the way from Istanbul to Tehran, stopping to cross Lake Van. Egypt may be the one country where taking the train is easier than the bus, especially if you're planning to stay along the Nile. I took trains all the way from Alexandria to Aswan, and while not as nice as trains in Europe, they did the job. Like with buses, I would recommend staying in first-class, though second is okay if you must. Avoid third-class.
Boat. Few travelers attempt sea crossings, but they are available if you're interested. Don't expect luxurious service unless you're willing to pay for it, and expect delays. I had planned to cross from Bandar Abbas to Dubai, but after hearing about constant delays and service cancellations, I decided it was easier (and cheaper) to fly from Shiraz.
Visas
Much of the Middle East still requires a visa to visit, and the difficulty in acquiring them varies greatly.
For Western citizens, visas often aren't required for Israel, and most countries friendly to the West offer visas on arrival, including Jordan, the United Arab Emirates, Egypt, and others. Turkey has an e-visa process which has to be completed online before traveling, but approval is instant.
Iran will require a visa for most, though the process is quite easy. I used a visa agency to organize mine, and the staff at the embassy in Istanbul where I picked it up were quite friendly. Unfortunately, American tourists will require a guide with them at all times, so they either need to hire their own or join a group tour. There was rumour that this had also been extended to British and Canadian tourists, though I haven't been able to confirm it.
Visiting Saudi Arabia is a different story. It's difficult to get a tourist visa to visit Saudi Arabia, though it can be visited on group tours. Women under the age of 30 will require a husband or brother travel with them, and an unmarried couple can't travel alone.
Author note: If you want to visit Israel, you may want to save it for last. There are a number of countries that won't allow you entry if you have an Israeli stamp in your passport. In the Middle East the list is long: Syria, Lebanon, Kuwait, Iran, Iraq, and Saudi Arabia. While Israel will stamp a blank sheet of paper, some of the listed countries will also check for entry and exit stamps from Jordan and Egypt.>
Safety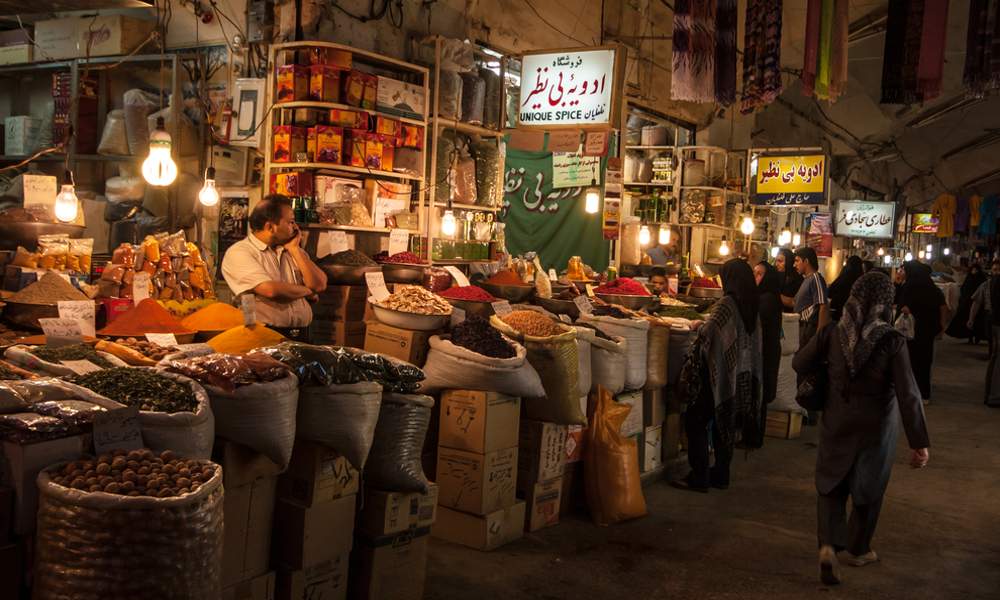 Before visiting the Middle East, it's important to do some research to stay safe while you're there. Not all countries in the region have the same openness and cultural freedoms as can be expected in the West. Some countries will have rules on how to dress, especially for women, while others may ban alcohol consumption. There are also those where homosexuality is a crime, and sometimes public affection isn't permitted.
On top of all that, the Middle East has seen a number of wars in recent years, so it's important to check the countries you're planning to visit to ensure there's no danger. Some good websites to find for such information are the travel advisory websites of the United States, the United Kingdom, and Canada.
While the above sites are a good place to start when researching safety, note that most government sites err on the side of caution, so we always recommend contacting people who are (or were recently) in the country you're researching. Using various social media sites is a great way to find travelers who are actually there on the ground right now to give an honest assessment of safety concerns.
When to go
Being largely covered by deserts, avoiding the Middle East in the summer is a good idea, unless you can put up with scorching temperatures. The northern parts of the Middle East are best to visit in the autumn or spring, while the southern and more inland areas are best left for the winter.
Where to go – Middle East Pillars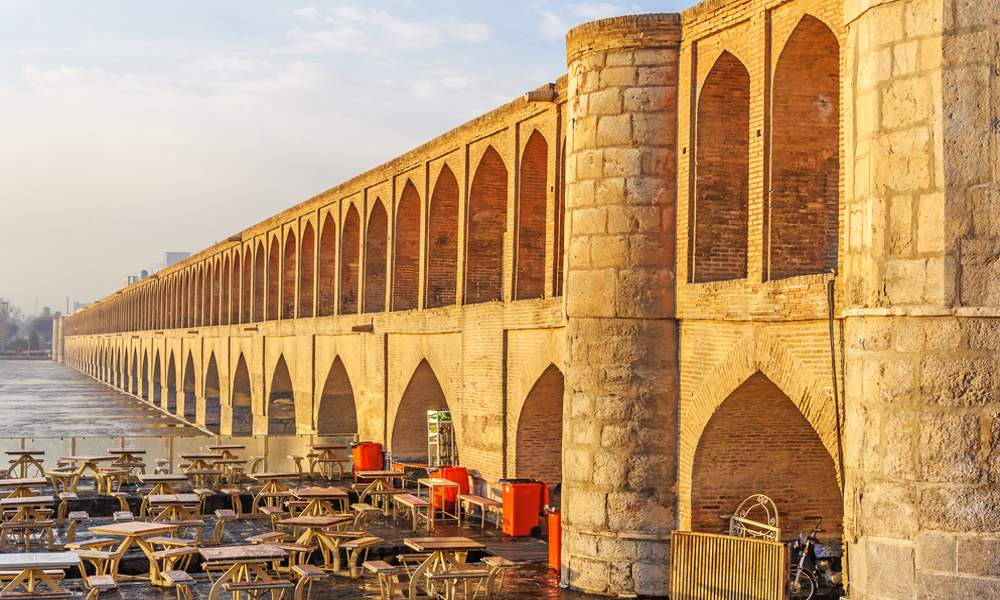 There's no shortage of places to visit in the Middle East, where each country has its own gems. The region is full of historically-significant sites and breathtaking natural wonders. It was tough to narrow down such an extensive list to the best sights, but if you're planning a trip to the Middle East, the following places are some you should consider planning your trip around.
Hagia Sofia

Once a church, then a mosque, now a museum. Nearly 1500 years old, the Hagia Sofia stands proud in Istanbul's Sultanahmet district, where most of the tourists flock. Its Islamic aspects are the most prominent, but many of the mosaics from its Orthodox past have been uncovered and restored.
Cappadocia
Known for its tall pointed rock formations called "fairy chimneys," Cappadocia is a popular tourist destination in central Turkey. It's promoted as a place to go hot-air ballooning, but there's much more to experience, including underground cities, houses, and churches carved out from the rocks.
Pamukkale

A unique natural formation in western Turkey, Pamukkale is a small mountain covered in white travertine with terraces and hot springs. After walking up its side barefoot with warm water running over your feet, you'll find the Hierapolis ruins at the top to explore.
Petra
Petra is an ancient city in southern Jordan known for its many buildings hewn from small mountains and cliffs. It's believed to have been established as early as 312 BC.

Dead Sea

Bordered by Israel and Jordan, the Dead Sea is the deepest salt lake in the world. It's so dense swimming is more like floating, and the amount of salt makes it impossible for animals to survive.
Golestan Palace
The oldest historic monument in Tehran, the Golestan Palace is a complex of former royal buildings. The tile work and architecture are stunning, both inside and out. The Mirror Hall is the most famous of the halls, known for its incredible mirror work.
Yazd
A desert city in central Iran, Yazd is a centre of Zoroastrianism and Persian architecture. It's a great place to relax for a few days, explore the old streets surrounded by adobe buildings, and see some beautiful designs.
Persepolis
Iran's most notable historical site, Persepolis was first built as early as 515 BC and served as the ceremonial capital of the Achaemenid Empire. However, when Alexander the Great attacked it, much of it was burned to the ground. A few important pieces still stand, and there are many well-preserved bas-reliefs.
Jerusalem
Anyone with any interest in religious history can't miss the city of Jerusalem. Holding important historical sites for Muslims, Jews, and Christians, there's a lot to see and learn in this religious center.
Burj Khalifa
People love tall buildings, and the Burj Khalifa in Dubai is currently the tallest. Its observation deck on the 124th floor is also the highest in the world, and gives a great view of the city. Not to mention it sits on a great park with huge fountains.
Pyramids
I'm not sure I've ever met a kid who wasn't in awe of the Pyramids, and most adults are, too. It's hard to not visit these wonders of the ancient world when in the region. You can pay extra to enter the Pyramids, as well as some of the surrounding tombs.
Egyptian Museum
Located in the heart of Cairo, this museum is a monster. It's packed so full of artifacts it's hard to know where to go or what to look it, but it can't be missed. There's a special room for King Tut's artifacts, and you can pay extra to see real mummies. I highly recommend it.
Abu Simbel
Very near to Egypt's southern border, Abu Simbel has to be visited on a tour from Aswan. Two great temples sit on the edge of the Nile, but their story is even more incredible. Between 1964 and 1968, they were completely disassembled, cut into large blocks and moved 65 meters higher and 200 meters back from the river to avoid being flooded when the Aswan High Dam was built.
Valley of the Kings
The burial place of many pharaohs, the Valley of the Kings contains 63 known tombs, though only 18 can be opened to the public. General admission allows entry to some of the tombs, but others require additional tickets.
Photo credits: Hitdelight, Anthon Jackson, AsiaTravel, JPRichard