Our "Sustainable Travel" series is sponsored by Global Basecamps.  Global Basecamps is specialty travel company that helps independent travelers research and book locally owned boutique hotels, off-the-beaten path lodges and multi-day excursions all over the world. Whether hiking the Inca Trail, experiencing a traditional Japanese Ryokan, or relaxing on the beaches of Thailand, Global Basecamps specializes in designing completely customized itineraries to meet each travelers specific priorities and match their travel style.
---
There is so much incredible food in every major city across the globe, with many small towns and villages now also offering international cuisine to travelers. In order to stick out of the crowd, restaurants have had to go above and beyond simply offering tasty fare. Couple that with a growing concern for the environment, along with human and planetary health, and a new segment of restaurants have emerged: sustainable, eco-friendly dining.
While there are countless restaurants throughout the world that now fall under this category, with new ones opening seemingly every day, there are a few that stand out above the others. They usually have a particularly interesting twist on being sustainable, with unique offerings in ambiance, setting, and food options.
Here are some of the best eco restaurants around the world:
1. Saqra, Lima, Peru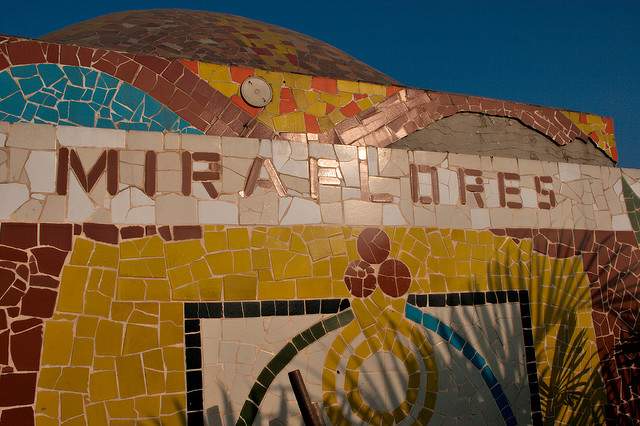 You may not want a little devil after you, but when it comes to food, a naughty twist on traditional cuisine is a good thing. That's what you'll find at Saqra (which, in fact, means little devil) – a mix of local mountain foods such as corn, quinoa, and meat, fruits, and seafood along with international spices and sauces. They focus on ingredients that are in-season, such as grilled vegetables over gnocchi and chicken breast covered in an apple and pisco puree.
[social]
And If you are into a side of eclectic decor with your dinner, you're in luck. Most everything in the place comes from recycled materials (like the cocktail glasses, which were created from wine bottles) or is second-hand, with star-shaped lampshades, beaded cushions, and colorful chairs. If you really love the decor, you might be able to take some of it home with you, as much of it is for sale.
According to people in the know, make sure you save room for dessert. The Pineapple Picarones with Fig Syrup and Coconut Ice Cream might just make you never want to leave.
Address: Av. La Paz 646, Miraflores Lima. LIMA 18 – PERÚ
Phone: +51.1.650.8884
Hours: Mon-Fri, 12:00-24:00/Saturday, 12:00-1:00
Website: https://saqra.pe/
2. The Rock, Zanzibar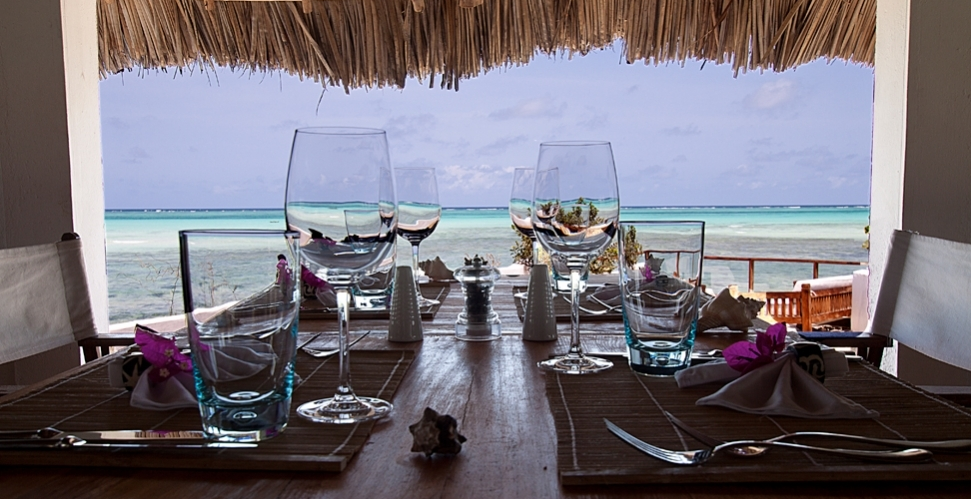 Just off the shore of Michanwi Pingwe beach in Zanzibar, The Rock restaurant offers local, sustainable seafood in possibly the most idyllic setting in the world. Seating only 14 people at a time, the restaurant was built on top of a rock out in the Indian Ocean, and was constructed entirely with local materials.
The main courses literally come from just outside the restaurant walls, while the seasonal fruits used in salads and desserts are from the island. Along with an extensive wine list, sipping cocktails on the sofa-covered terrace overlooking the ocean is a necessity either before or after dinner.
You may be able to walk through low water and climb the stairs to the restaurant when you arrive if the tide is out, but you'll more than likely have to take a boat back to shore by the time you are finished. Which may be a good thing, since you'll be so full from the fresh prawns, lobsters, calamari, and pasta that you had for dinner.
Address: Michamvi Pingwe village, Zanzibar, Tanzania
Phone: +255 (0) 777 835515
Email: info@therockrestaurantzanzibar.com
Hours: Mon-Sun, 11:00-22:00
Website: https://www.therockrestaurantzanzibar.com/
3. Duke of Cambridge, London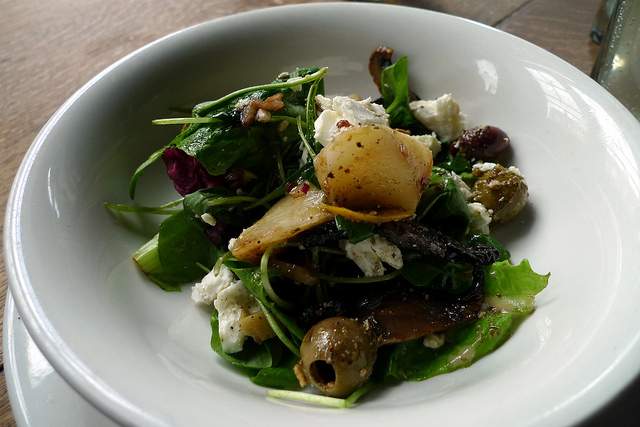 If you are wanting upscale pub fare that is coming from a trusted source, look no further than the only certified organic pub in London, the Duke of Cambridge. Their claim to fame is that over 90% of their fresh fruit and vegetables come from organic farms in the southeast of England and East Anglia. Their meat and seafood also must meet high standards, including Marine Stewardship Council certified fish and free-range meat from small, local farms.
Beyond their sustainable food practices, the Duke of Cambridge notes that they recycle and re-use as much as possible, and chose their electric supplier by the fact that invest in renewable energy sources. They also refuse to bring in any food via air.
Don't forget to check out their organic and biodynamic wine list, and of course, local English beers.
Address: 30 St Peters Street, Islington, London N1 8JT
Phone: +44 (0)20 7359 3066
Hours: Mon-Sat., 12:00-23:00, Sun: 12:00-22:30
Website: https://sloeberry.co.uk/
4. Soneva Kiri, Koh Kood, Thailand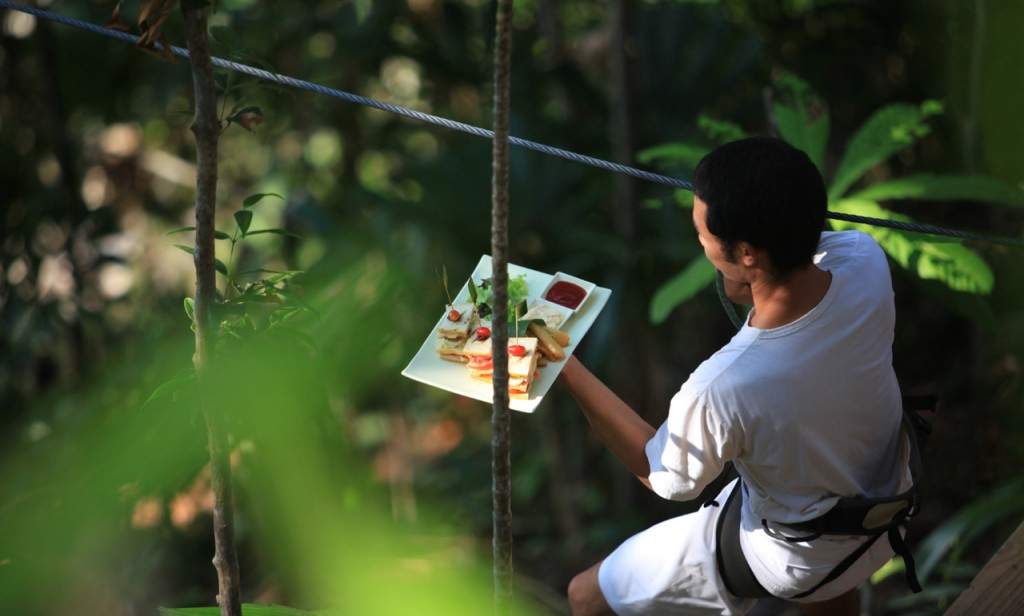 If you want to take your dining to new heights, look no further than Soneva Kiri. Though you'll enjoy the cuisine that comes from the restaurant's organic gardens and local island, and choosing from over 4,500 bottles of wine, the view and the privacy is most likely what you'll remember. Fasten your seat belt as you're hoisted 16 feet into the trees in your own bamboo "treepod," and watch while your server ziplines over and out to serve your lunch or dinner.
Even the tree pods themselves take an eco-friendly approach, since they use no bolts or attachments on the massive massang trees.
If you plan to check out the treepod dining at Soneva Kiri, you might as well stay at their ecoresort, as you've flown, were taken by speedboat, and then driven in an eco-buggy to get there anyway. The entire resort is dedicated to keeping its environmental impact low, and it even has an Eco Villa made from clay and rubber plants that is a must-see.
Address: 110 Moo 4, Koh Kood Sub-District, Koh Kood District, Trat 23000, Thailand
Phone: +66 (0) 3961 9800
Email: reservations-kiri@soneva.com
Hours: Contact hotel
Website: https://www.soneva.com/
5. Narisawa, Tokyo, Japan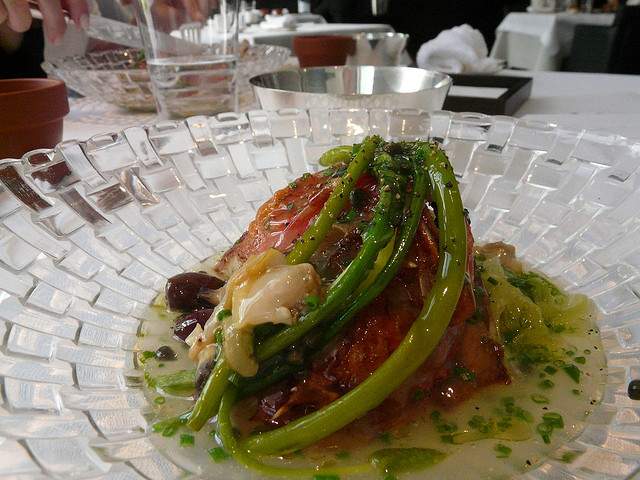 Winner of the first ever Sustainable Restaurant Award given by Restaurant Magazine, Narisawa in Tokyo, Japan offers the trifecta of sustainable cuisine: local and ethically sourced ingredients, promoting healthy eating in the community, energy efficiency, and waste management.
Owner, head chef, and namesake of the restaurant, Yoshihiro Narisawa believes "we must cherish with our true heart the environment that produces ingredients," and his understanding of nature has "led him to create dishes which take into consideration environmental concerns."
The tasting menu consists of 10 courses, served at both lunch and dinner, that reflect the season and come from sustainable farmers across Japan. Courses have titles such as "Gift from the Nature" and "Gift from the Sea" without giving specific ingredients, but the restaurant can still can work with those suffering from allergies or who do not like particular foods.
Eating at Narisawa is a bit of a splurge, as lunch costs around 12,600 yen  (~$125USD), while dinner is about 21,000 yen (~$210USD), but most travelers believe it's worth it.
Address: 2615 Minamiaoyama, Minato, Tokyo 107-0062, Japan
Phone: +81 3-5785-0799
Hours: Mon-Sat, Lunch – 12:00-13:00, Dinner – 18:30-21:00. Closed Sunday
Website: https://www.narisawa-yoshihiro.com/
6. Doe Bay Cafe, Olga, Washington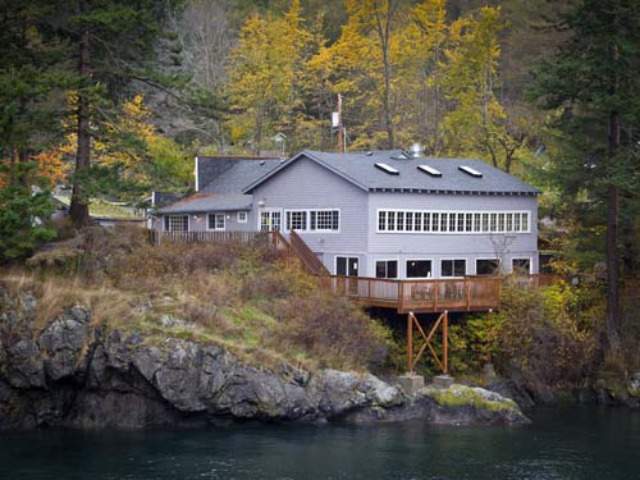 Offering "seed-to-table" cuisine, food from local orchards, and specialties from fair trade and small-scale regional producers, the Doe Bay Cafe in Olga, Washington goes beyond the normal practices of eco-friendly restaurants. They also recycle and compost, and treating staff respectfully is just as important as how they treat their guests.
When you dine at Doe Bay, you will be eating over the water that provides your seafood dinner, and you will consume vegetables harvested just hours beforehand, offering the peak of freshness. Dinner options include roasted beet panzanella and cider-glazed weathervane sea scallops. Don't forget to check out their Bloody Mary, full of wonderful veggies from the garden.
Address: 107 Doe Bay Rd., Olga, WA 98279
Phone: 360-376-8059
Email: office@doebay.com
Hours: 7 days a week, Breakfast and lunch – 8:00-14:00, Dinner – 17:00-22:00, Thursdays are pizza night and open mic
Website: https://doebay.com/cafe.html
7. Cafe Campestre, Balgue, Nicaragua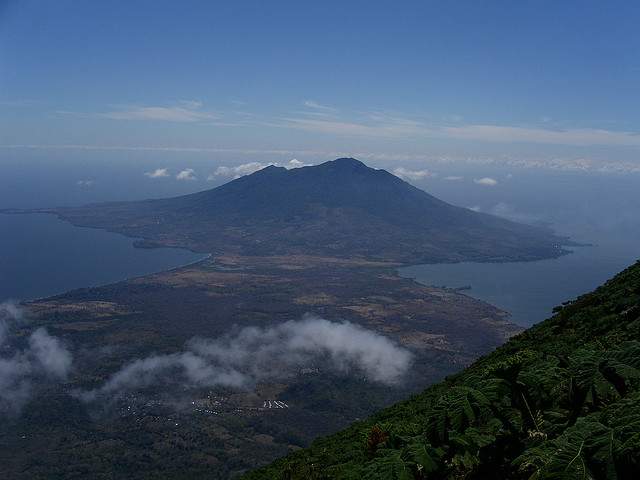 Head off the beaten path in Nicaragua to Cafe Campestre in Balgue. This restaurant/bakery/guesthouse/camping facility offers a little bit of everything. When it comes to food, they more than deliver. Having appeared in both Food and Wine magazine and Travel Weekly, head Chef Ben offers international cuisine based on local, organic foods found in their garden.
Make sure to put pizza on your list, since the cafe has their own wood-fired clay oven. They also make all of their pasta on site, and the organic, local coffee is toasted on an open wood fire on the premises.
Sit on the veranda and enjoy your meal as you look out over the farm. The restaurant is also very family-friendly, as they offer children's books and wifi.
Address: Maderas Volcano in the village of Balgue, Nicaragua
Phone: (505) 8571 5930
E-mail: fill out contact form at https://ometepe.moonfruit.com/#/contact-us/4535282411
Hours: Contact for information
Website: https://ometepe.moonfruit.com/
Sort-of honorable mention
Fast food restaurants scattered throughout the world
There are several fast food restaurants that are building eco-friendly structures, while continuing to serve food that is not necessarily good for the individual or the environment.
For example, there is the KFC in Indianapolis, which features:
"Energy-efficient cooking equipment, long-life LED lighting, fixtures designed for less water use, and high efficiency heating, cooling and ventilation. It reuses energy to heat hot water, uses sunlight to reduce lighting and has an automated energy management and monitoring. Cooking oil and plastics are recycled. It was constructed from locally sourced materials, and recycled content was used in some of the materials, including floor tiles, wall coverings and cotton fiber insulation. The roofing and pavement are light colored which helps reduce the urban heat island effect. The wood used to construct the restaurant was Forest Stewardship Council (FSC) certified, and environmentally friendlier adhesives and paints were used.
The outside of the building is also sustainably designed with parking preferences for hybrid vehicles, and a water drip irrigation system, which conserves water, for the indigenous flowers and shrubs that were planted."
There is also a wind and solar powered Burger King in Waghäusel, Germany that uses LED lighting, waste heat to generate hot water, and a solar-powered electric vehicle charging station.
The question is, why are these restaurants spending so much money to upgrade their buildings, but not their food?
What are some other eco-friendly restaurants around the world?
To read more about eco-friendly travel, check out our Eco-Friendly page, which has 44 articles about traveling green.
---
Settling into a culture through its food is one of this world's greatest pleasures. Sustainability is just one scope with which to view this adventure. At Global Basecamps, our travel specialists have traveled around the world with sustainability in mind, and can not only find you the best sustainable restaurants in Peru, Japan and Tanzania, but also the hotels, tours, and activities that will impact their environment in the best way possible.

Photo credits: Christian Haugen,  The Rock Restaurant, Ewan-M, Soneva, Tristan Feme, Does Bay Cafe, douglaspperkins