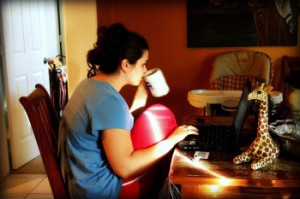 For over a decade, BootsnAll has been a place for people passionate about independent travel to connect, to gather information for their trips from others who've gone before them, and to share their own travel stories with the world.
We've published thousands of articles and stories from travelers around the world and still do today. And, we're looking for more.
There are a variety of ways you can write for BootsnAll. One of those is by submitting a guest post.
What we're looking for:
We're open to just about anything! An article about one aspect of a country (the food, the music, transportation), a destination guide to a particular city, a top ten list, a rant or rave about anything travel-related, or a personal essay about an experience you've had while traveling would each make for an excellent guest post.

Some examples of great guest post and traveler article topics include:
An article on some of the architectural wonders of Warsaw, Poland
A personal essay on the trials of learning Spanish in Mexico
A guide to several lesser known villages to visit in Provence, France
Guidelines
Word Count: 1000-1500 words is preferred, though the word count will actually relate more to the topic of the article and to the number of points covered within it.
Content: Content must be original and of high quality. Please make sure there are no spelling or grammar errors, and remove any extra HMTL code.
Photos: Please submit at least 3-4 photos with your submission. The photos don't have to be yours – they just need to be Creative Commons licensed (if they aren't yours, please link/attribute to the photographer).
Publication Rights: You retain all rights to your work, though we ask that you not publish it elsewhere for at least six months after publication.
Why submit a guest post? A guest post on BootsnAll can increase the exposure for you and your blog. BootsnAll articles are read by hundreds of thousands of people, via our website, Twitter, Facebook, and email newsletters. Your writing, your stories, and your site will be shared with travelers around the world. At the bottom of your guest post, you'll receive a short bio and a link to your blog or website, which will point people to your site and could increase your readership and your standing in Google rankings. Plus – and perhaps most importantly – you get to share your passion for travel, and help other independent travelers plan their perfect trip.
Ready to submit? Everything you need to know can be found here.
Photo by Mish Mish